Cost of a Garage Conversion
Garage conversions are a great way to add value to your home with many homeowners these days realising that upgrading their current home is more cost effective and easier than buying a new one. But how much does converting a garage cost?
It's the most pertinent question for any large home improvement work, and this article goes into great detail as to the costs of hiring the right tradespeople, the prices of different materials and finishes, and the expected time frames to carry out the conversion.
Most single garage conversions will cost between £7500 and £20,000 with the average cost being around £13500. Now you may think this is quite a large variance, and you're right. However, the reason for garage conversion costs to be so varied is because there are numerous factors which can affect the price.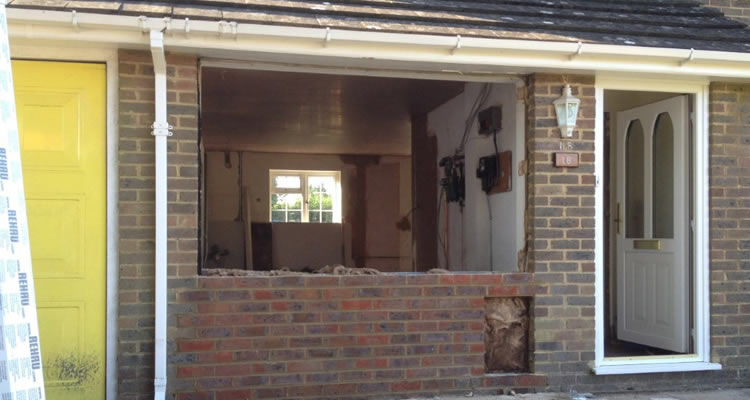 When we first compared garage conversion quotes, we obtained estimates from different builders in the same area, and found that the prices varied by almost £5000! Once you throw in different materials and finishes, it's easy to see how the cost can vary by so much. Converting your garage into a kitchen or bathroom is also considerably more costly when compared against another living room or bedroom.
Many homeowners who'd love the extra space a garage could afford are put off because they don't want to lose their storage space. A great solution to this is to carry out a partial garage conversion, leaving the garage door in place and adding a stud wall around a third of the way, leaving you with a third of a garage for storage and two thirds as part of your home.
This is ideal in a couple of ways; it allows you to keep storage space (a great selling feature), and it keeps the cost down significantly, as blocking up the garage door and checking foundations being one of the most costly elements of the job.
Alternatively, if you want more space you should consider building an extension, porch or converting your loft.
Average Cost of a Garage Conversion:
Depending on the complexity of the job, it usually takes: 2-4 weeks
£13500
How Much Does a Garage Conversion Cost?
The cost of a garage conversion always depends on the complexity of the job, the size of the space, and what type of room you will be converting it to. Considering that a conversion can add value to your home, the price you pay is relatively small when compared to what your house will be worth after the job is finished. But what can you expect to pay for a typical conversion?
Garage sizes can vary but generally the two main sizes are the single garage – the average size equalling 18m2 and double-sized garages that average at 36m2. Of course, these can increase in size based on land and the quality of the building, but this would be a guideline on the average size in the UK.
There are three types of garage:
The integral; built directly into the home and the cheapest conversion option.
The attached; either at the side or rear of the property that shares at least one wall with the main building.
The detached; the most expensive option as these are self-contained spaces that often require additional work such as plumbing, electricity and perhaps even a reinforced frame.
A garage conversion can be developed into any sort of room – from a spare room, family area or even a new kitchen or bathroom. With the latter options, prices can drastically increase as you may either have to run wires or pipes from existing installations or even pay-out for a tradesperson to install power supplies or new plumbing. Adding either a sink or toilet to your new space can easily add £1,000-£3,000 on top of the overall cost for the conversion.
The first stages are identifying what type of garage you currently have, the room you wish to build, then the type of materials. Not all garages can be converted straight away and may need extra work, or might not be an option at all, but generally speaking, anything built within the last 25 years should be sufficient.
Factors that can change the overall cost include the following:
How far away the property is from the main household. A garage that is further away from the property may need an additional power supply or plumbing, plus the possible digging of trenches to supply connect to the main home.
While a much cheaper option than a house extension, there are many jobs involved from bricklayers to glazers, plasterers to painters and decorators. If installing a bathroom or kitchen, you may need to employ a plumber and/or electrician.
Most contractors will give a quote for the overall job – some specialists will include all the jobs in the price, including structural engineers and the relevant paperwork. However, to give an indication on the average cost for a garage conversion including materials and labour, the following suggests the average price it costs per m², with the average high-end prices also listed, based mostly on the location:
Average-sized integral garage £400 per m² - £700 per m² high end.
Average-sized attached garage £750 per m² - £1,000 per m² high end.
Average-sized detached garage £1,000 per m² - £1,600 per m² high end.
Garage Conversion Prices
There are three main types of garages for conversion and the further they are away from the property, the higher the cost. Below are these three examples and the average price you may pay for either a single or double sized garage.
| Type of Garage | Single Garage at 18m² (Lower Price) | Single Garage at 18m² (High End) | Double Garage at 36m² (Lower Price) | Double Garage at 36m² (High End) |
| --- | --- | --- | --- | --- |
| Integral | £7,200 | £12,600 | £14,400 | £25,200 |
| Attached | £13,500 | £18,000 | £27,000 | £36,000 |
| Detached | £18,000 | £28,800 | £36,000 | £57,600 |
Of course, these prices can drastically change the more bespoke the design, as well as the location you are based – London areas being predominantly higher in both hourly rates and daily charges.
There isn't much of a restriction on the type of rooms, and below is an example of the type of rooms you can build with your garage conversion:
Living room.
Utility room.
Kitchen.
Gym.
Bathroom.
Bedroom.
Home office.
Man cave.
Home cinema or similar.
Additional Garage Conversion Costs
In addition to labour costs, there are other costs to consider - notably whether your garage is ready to begin with. Most modern garages will have ample flooring to begin work, but for those needing a little more attention, you may need to have concrete poured to level out any imperfections.
Some garages will also need their floor raising as they need to be above the damp course in order to meet regulations. Usually there are two options for this; a floating floor or concrete, with the floating floor being the cheaper and quicker option.
The average cost of concrete would be £65-£85 per cubic metre, with the most common single garage being approximately 18m², a double garage is twice the size at 36m².
Replacement of the garage door with a window costs within the region of £1,200.
An additional door for access can cost on average at about £750, the same average cost per stud wall to insulate the garage further.
The new conversion will need adequate heating for the colder months so the installation of a new standard boiler will cost within the region of £1,500-£3,000 depending on the brand, i.e. Worcester, and your location; London and South East areas are known to be a premium price.
An alternative form of heating could be underfloor heating. The average cost of underfloor heating, which includes installation, would be £800 for the average-sized garage.
Are you converting your garage into a new kitchen or perhaps a bathroom? Then you're going to need the appropriate supplied to the room.
Installing a new mains supply to your conversion can cost well up to £20,000 so an affordable option would be to wire from your existing supply, depending on the resources required.
The average cost of adding additional electricity will be around the £500 mark, which includes labour and materials.
If installing new pipes to accommodate a bathroom, shower or toilet, it can take its toll too, so expect to pay anywhere between £1,000-£3,000 for this type of work.
An extractor fan may also be needed for kitchen or bathrooms, expect to pay around £150 for the cost of a fan and the installation cost by an electrician.
One way to bring down any costs is to take into account how far away the garage is from the main property as the further it is, the greater the costs for new wiring or pipework. Also, you may be able to piggyback off existing water and soil pipes without having to factor in additional materials.
Supply Only Costs
The information above gives the average costs and typical prices you will pay should you hire specialists to build, configure and install your garage conversion, but it's possible to purchase the materials without the installation costs. More on DIY options further along, but the following gives examples of the supply costs only.
Kitchen conversions:
| Kitchen Appliance/unit | Average Cost per unit |
| --- | --- |
| Fridge/freezer | £600 |
| Cooker | £450 |
| Washing machine | £350 |
| Dishwasher | £300 |
| Tumble dryer | £400 |
| Laminate worktops | £18-£35 per m2 |
| Solid wood worktops | £65-£110 per m2 |
| Granite worktops | £150 per m2 upwards |
Bathroom Conversions:
| Bathroom Appliance/unit | Average Cost per unit |
| --- | --- |
| Toilet | £90-£260 |
| Pedestal basin | £65 |
| Bath (standard) | £180 |
| Shower cubicle (single unit) | £200-£300 |
| Power shower | £90-£130 |
Additional Materials:
| Type of Material/Equipment | Average Cost per unit |
| --- | --- |
| Vinyl flooring | £18 per m² |
| Wooden flooring | £30 per m² |
| Underfloor heating: dry system | £75 per m² |
| Underfloor heating: wet system | £600 including thermostats and pipes |
| Tiles 600x300mm | £12 per m² |
| 1m x 1m double glazed standard A energy rated window | £120 |
| Plain UPVC door | £300 |
| Damp proofing (single garage) | £140 |
| 2.4m x 1.2m insulation board at 25mm thickness | £12 |
| 4 – 6 bar spotlights | £40-£65 |
| Wall lights | £22 each |
| Downlights (mounted in ceiling) | £8 each |
Labour Costs and Time Scales
Whilst you might not necessarily need to include all of the following tradespeople, as many conversion specialists can handle most if not all of the work themselves, it's still good to know what to expect in terms of hourly rates for labour services.
| Tradesperson | Daily Rate | Time to Complete |
| --- | --- | --- |
| Plumber | £170-£220 | 1-2 days |
| Kitchen Fitter | £130-£160 | 1 day |
| Joiner | £150-£200 | 1 day |
| Electrician | £220-£265 | 1 day |
| Plasterer | £100-£150 | 1-2 days |
| Painter & Decorator | £100-£200 | 1-2 days |
| Bricklayer | £150-£200 | 1-2 days |
| Window Fitter | £150-£170 | 1 day |
Expect the time to increase, as well as the costs should the work be for a double garage or around London areas. Another main factor to consider is how far away the garage is from the property. Integral garages are the most cost-effective, but the further away from your home, the more it costs for things such as connecting electricity and pipework for kitchen or bathroom conversions.
Planning Permission
Generally speaking, planning permission isn't required for a garage conversion - especially if the garage is integral or connected to the house. This is often considered as Permitted Development and gives homeowners the power to make home improvements without any further applications for permission.
However, some conditions may apply, and while you don't need the planning permission as such, you may need to have these conditions removed before continuing. Other conflicts with planning permission could relate to where you live, i.e. a conservation area. In cases like these, you would need to apply for planning permission; therefore, it is recommended to check first with your local authority before continuing.
If you are converting the garage to a habitable space, you will need clearance from your local authority as part of Buildings Regulations.
Any time you change the purpose of a building, you need it to be authorised first.
With smaller developments, you can apply for a building notice application which has an estimated cost of £206.
For more significant works, a full Buildings Regulations application may be required which will mean you have to submit plans in advance. Expect the price to increase if you are extending more than one dwelling or if building in a conservation area. Prices are dependent on your local Building Control.
With a full plan application, it can take between five weeks and two months until approval to proceed.
If you share a wall with one or more neighbours, you may have to adhere to the Party Wall Act. Unless you can get a waiver from them, expect to pay within the region of £700-£1,000 per neighbour to complete a Party Wall Agreement form.
What's Involved in Converting a Garage?
Preparation
With all conversions comes the planning, preparation and design work of the build. Converting the garage can be a DIY project if you are confident, you can provide your own designs for the build, though using an architect is advised, at the least, a structural engineer. With that in mind, the first steps would be:
Have them inspect the garage, first of all, to confirm whether any structural repairs or reinforcements are necessary.
Complete and submit paperwork with Building Control and confirm if planning permission is relevant (most likely if the property is detached or in a conservation area).
If the building is sharing a wall with one or more neighbours, either have the Party Wall Agreement waivered (in writing) or pay between £700-£1,000 per person.
The Build
When it comes to day one of the build, your contractor will strip down the garage and remove everything surplus. From here they will determine if the floor will be levelled, raised and poured with new concrete, though if built within the last 25 years and good condition, this step may not be needed.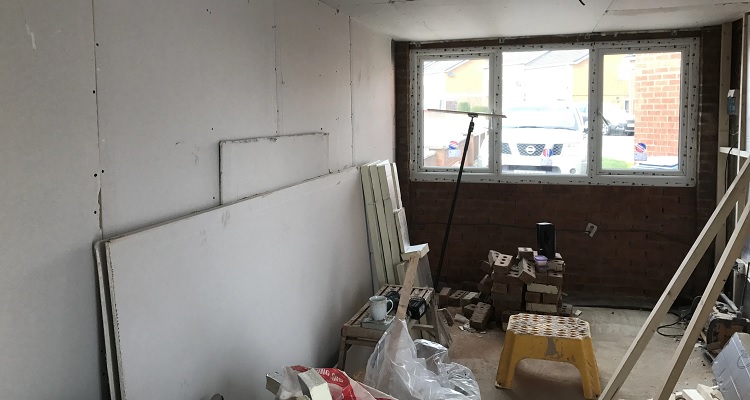 Once the flooring is good to go and everything removed from the working area, the following steps take place and may vary slightly depending on the tradesperson's experience:
Remove the garage door.
Install any new access doors or windows and lay the appropriate brickwork to support the new installations.
Damp proof and insulate the building.
Install any stud walls, costing £750 each on average and sectioning off the space if the area is to be split into multiple rooms.
If applicable, re-wiring and circuit boards are installed as well as plumbing, or if the existing house supply can support it, cables and pipes can be connected to the existing installations.
Flooring is installed – under flooring if required at this point.
Painting and decorating, plus making good where needed.
Can I Convert a Garage myself?
It is feasible to be able to convert a garage yourself. The obvious question would be whether you have the expertise to carry out the work, but also whether you are familiar with the steps you need to take from the design stages through to having the work signed off where appropriate. There is a high risk in terms of health and safety, as well.
There is the physical aspect of the work - if you are doing it alone, the heavy lifting involved could have an impact on your health.
If installing new facilities, a mistake with existing wires or plumbing could be catastrophic - worse still, fatal.
Getting the measurements and using the right sort of materials may not become apparent until completion. Everything may appear good on the surface, but if you haven't applied the correct planning of the build, it could end up being costly in the future.
Does the conversion have suitable acoustics, ventilation, energy efficiency and fire safety precautions?
A DIY conversion could save a significant amount of money due to labour costs. You would need to consider whether you have the time to be able to do yourself as it will take much longer and you might not necessarily be able to pick up the materials for the same trade prices as the professionals.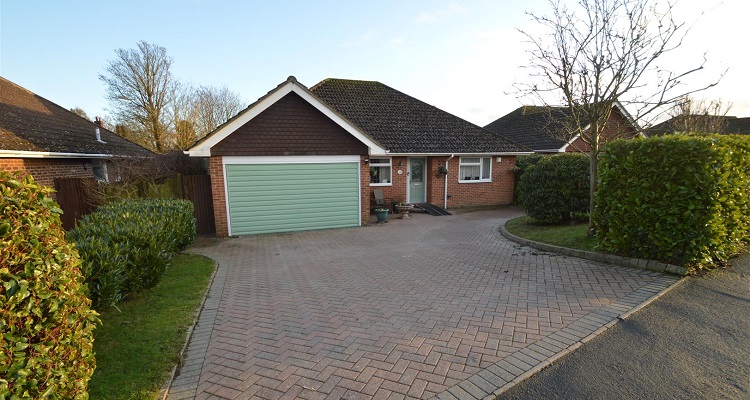 While you have complete control over the conversion, the added time and potential costs of materials may eventually eat into the budget.
The benefits of having tradespeople completing the work include:
Professionally completed.
Guaranteed/insured to a high standard.
Knowledge and expertise.
Foresight whether additional works needs to be completed to save having it done in the future at a higher cost.
Saves your time and energy.
Sometimes it is worth hiring professionals to save time and for peace of mind. An architect, for example, can save a lot of hassle by completing and submitting the paperwork required by Building Control on your behalf. Additionally, hired professionals are insured for the work they carry out - any discrepancies can be addressed accordingly.
Will I Need an Architect?
An architect can include aspects of the design that you may not have accounted for from aesthetics to safety. As a professional, they are not only experts in the design of your new conversion, but up-to-speed with the paperwork and potential implications if not completed correctly.
With the architect's services, they are able to deal with your local Building Control and adhere to Building Regulations where applicable - an area that could easily be overlooked if you were to complete the work yourself.
The average cost of an architect to produce suitable plans are likely to be within the £500-£2,000 range.
As well as the architect, you may need the services of a structural engineer to sign off work, and that could start at a cost of £200 for the initial visit.
You can, of course, complete the planning work yourself, but at the very least would need a structural engineer to inspect the building at the very minimum. An average hourly rate would be in the region of £50-£100. They may be able to provide advice on any additional foundation work required before work commences (i.e. if removing a garage door and replacing with a window, is the structure safe?). Similary, if foundations are not sufficient, what will be required.
Flooring for Converted Garage
Depending on your existing floors, you may need to have new concrete poured before you can make a start on carpets, tiles or wooden floors. Most newer garages should be ready to go, but for older properties, a new concrete floor may be required. Concrete prices are based on the area of coverage–the average cubic metre costs within £65-£85.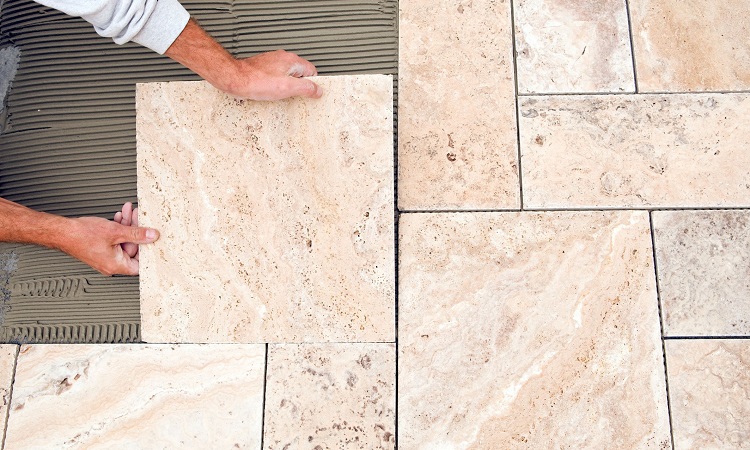 The options for flooring are mostly preference and budget. If looking for a cheap option, then vinyl flooring could be viable and a good bet for kitchen or bathroom conversions. Tiled flooring is also a good option as it's hard wearing and waterproof, however you'll need a very level floor for this to be an option which sometimes isn't possible when joining a garage converison with another room.
Vinyl Flooring
Available in vinyl sheets that offer complete coverage or available as luxury tiles that can be replaced individually as and when required. The common price for vinyl sheets is around £18 per m².
Pros
✔ Very cheap.
✔ Easy to install for DIYer or professional.
✔ Available in a variety of designs.
✔ Heat resistance and waterproof.
Cons
✖ May need to replace the entire floor if ripped and using vinyl sheets.
✖ Depending on the finish, may not offer a premium feel.
Wooden Flooring
Available both as laminate flooring and natural wood, wooden flooring offers a natural, authentic look. Average prices are within £30 per m².
Pros
✔ Quite hardy.
✔ Available in a variety of finishes.
✔ Premium, natural look.
Cons
✖ Quite expensive, depending on the material.
✖ A little trickier for DIY so you may need to hire a professional.
✖ To complete the job, skirting boards might be required and sealed in the event of spillages, etc.
Tile Flooring
Tile flooring can be an excellent choice for any room, and they have a sophisticated, sparkling finish. There are many different alternatives to choose from, but most tile flooring costs per square metre are around £20.
Pros
✔ Diverse.
✔ Affordable.
✔ Eco-friendly.
✔ Hygienic.
✔ Easy to maintain.
✔ Resistant to chemicals.
✔ Tough.
Cons
✖ Maintaining grout lines.
✖ Tile temperature changes with the weather.
Underfloor Heating
Aside from the structure, you may want to install underfloor heating as this is often a cost-effective alternative to a new boiler. The average cost is £800, but prices vary depending on the type of system you use – a dry or wet system. While a dry system is relatively cheaper to install, it has higher running costs.
Dry System
Suitable for DIY projects, the dry system is available as a heated pad with the slightly higher-end products costing within the region of £75 per m².
Pros
✔ Cheap materials, so it saves money from the outset.
✔ Can be installed as a DIY basis in most cases.
✔ Ideal for smaller rooms.
Cons
✖ Significantly higher running costs than a wet system and not ideal as a long-term solution.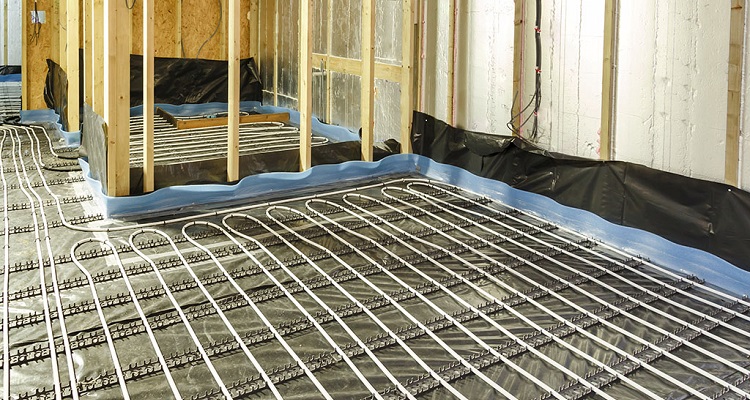 Wet System
Much more expensive than the dry system but the overall running costs end up being cheaper. For a DIY kit including all thermostats and pipes, expect to pay around £600, but it is highly recommended to use a professional – at least for connectivity.
Pros
✖ Cost-effective. A wet system has low running costs, saving money on radiators and also electric heating.
✖ Suitable for large rooms.
Cons
✖ As the pipes are connected to a heater, unless your existing boiler can accommodate the extra room, you will have to factor in the cost of a new boiler. This isn't cheap; varying from £1,500-£3,000 depending on the manufacturer.
Choosing Lighting
The cost of lighting up your new garage conversion will depend upon the room and the mood you would like to create in it. Conventional bathroom and kitchen lights are best suited with downlights that are integrated into the ceiling, maximising space. Alternatively, wall lights or even spotlights can either offer subtle up lighting or focal points in a room.
Downlights
Downlights are best suited where space is limited, or you require more areas to be lit, but that is cost-effective. A typical unit costs approximately £8 and usually are LED-based meaning that they last quite long and easy to replace.
Pros
✔ Quite possibly, the cheapest option.
✔ Easy to replace.
✔ Low energy.
✔ Do not take up much space in a room as embedded in the ceiling.
Cons
✖ Are prone to getting moisture inside and aren't very hardy.
✖ Unable to redirect the light.
✖ Though there are dimmable options, each light is usually on a grid and cannot be controlled individually.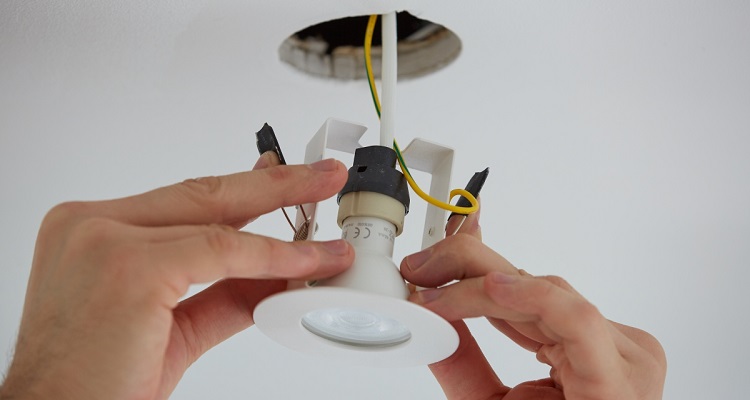 Spotlights
Spotlights are suitable for lighting any type of room. While there are dimmable options, they tend to be more suited for darker rooms or those needing focal points of light. The average cost for a unit is £40-£65.
Pros
✔ Pinpoint lighting into various locations in a room.
✔ Has a wider angle as often mounted high up and overlooks a room.
✔ Lots of custom options for bulbs and designs.
Cons
✖ Comes as a set, so if there is a fault, the whole unit needs to be replaced.
✖ While they can offer better coverage, they can sometimes overwhelm.
✖ Depending on the size, they aren't always so subtle in a room.
Wall Lights
On average, wall lights cost around the £22 mark, but as they are easily accessible and don't require any additional structural support, designs can be quite extravagant with high street prices exceeding £100 per unit.
Pros
✔ Depending on the style, can give a premium appearance.
✔ The light is often redirected upwards, giving a subtle and warmer setting.
✔ Can accommodate various types of bulbs.
Cons
✖ Unless the lights can be repositioned, they don't light all areas of a room.
✖ With the higher-end models, prices can get very expensive.
Cost of Converting a Garage into a Bathroom
When planning for a bathroom, you need to take into account the need for additional plumbing or whether you can connect to the existing supply without too much of an increase to the overall price. As an indication on price, plumbing alone could add £1,000-£3,000 to the bill as well as an additional 3 days.
If adding a simple toilet, the price for an average unit starts at £90 for a bathtub you could be looking at a 4-hour job with a standard bath costing £180. Considering the average hourly rate of a plumber at approximately £40, that's almost £350 just for setting up a bath. In addition, to install an extractor fan, inclusive of the unit price, this would cost a further £150.
Cost of Converting a Garage into a Kitchen
A kitchen extension price can depend entirely on the size of the room, the quality of materials used and the appliances. A typical smaller sized kitchen with all worktops and appliances can cost within the region of £10,000. For a double-sized garage, expect the price to escalate to triple that of a single-sized space, on average, 18m².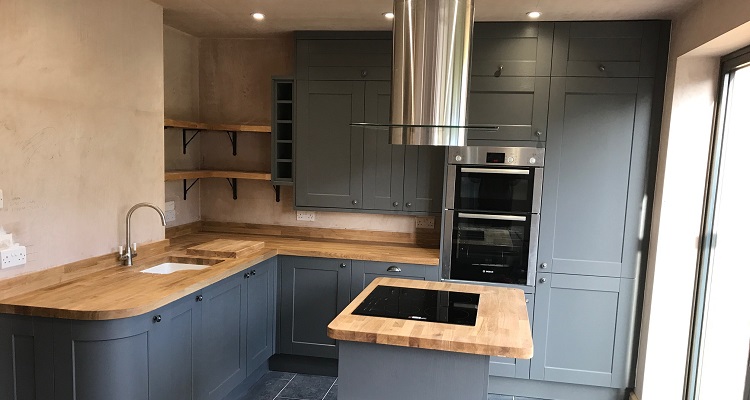 For a kitchen on a budget, typical materials for a worktop cost approximately £18-£35 per m² to the more common higher-end granite surface that adds up to a higher price of £150 per m² and beyond. However, the most expensive material available is Corian which typically costs £500 per m². Take into account the entry-level cost for kitchen appliances and the cost can escalate very quickly. If your current kitchen is attached to your garage then you may be able to reduce costs by remodelling your kitchen around your extended space. You could add to your current kitchen using the same fixtures to main the room flow into the converted garage.
Where Can I Dispose of the Garage Door?
To reduce their carbon footprints, a lot of companies will recycle your garage door, and this is included in the price of installation, and not a separate job as it is usually completed at the time of the conversion.
However, for those environmentally aware, local councils will collect this type of material usually for a small fee as indicated by the local authority. This is a quick option and pending you notify them in advance and pay the fee; they will take it away for you. Some councils offer this service for free, but some London areas can charge £25 for 1 to 3 items.
Alternatively, you may be able to sell the door on a local classified site such as Gumtree or eBay. Bear in mind that these would need to be advertised as collection only due to the size and weight. Sale prices greatly vary as a simple metal door can go for £130 whereas an electric double-sized door can sell for as much as £1,150.
Hiring a Garage Conversion Specialist Checklist
With the number of experts required for the average garage conversion, it can be overwhelming on what to look out for. As with all home improvements, the initial key factor is planning. First of all, ensure that you verify if you need planning permission specifically for your setup and that your plans adhere to the local Building Control office.
The following is a checklist that applies to the bulk of each contractor needed to complete your garage conversion:
First of all, get plenty of quotes – 2 or 3 as the bare minimum and get them in writing. There isn't a fixed price, regardless of the room you wish to set up as there are so many elements to take into consideration.
On that basis, have the contractor visit your property to ensure there are no added costs from the outset, and if there is likely to be any additional charges, what are they likely to be?
Ask to see examples of previous work, review testimonials and check to see whether the tradesperson belongs to any guilds.
Confirmation of any guarantees of craftmanship, indemnity insurance and all that applies in this area.
Confirm a payment plan or when work will be paid in full. Do not pay all fees upfront.
When work starts, ensure that the contractors have full access to the work area as any delays may be charged at full daily rates.
Some companies will include all the design work and will apply to the for planning permission on your behalf, but it is your responsibility that this is honoured so make sure this is carried out before work begins.
Ensure you are happy with the work carried out.
FAQs
Will A Garage Conversion Add Value To My Home?
Garage conversions are perhaps one of the cheaper ways to add value to your home and often much more cost-effective than a home extension. On average, a garage conversion can add about 20% of your property value – sometimes more depending on the quality of the build and design. For the lower return, you can still receive up to 10% added value to your home.
Are There Any Restrictions On The Type Of Room I Can Convert To?
There aren't any restrictions to what type of room you can convert to, but there will be added regulations you need to adhere to such as fire safety, ventilation, whether the building is energy efficient and more.
As part of the Permitted Development offered to homeowners, there is a reasonable amount of modifications that can take place without any formal inspections or paperwork, but it's always recommended to research beforehand. The key areas that will be looked into are the safety aspects and whether the proposed project meets Building Regulations.
Whose Responsibility Is It To Meet Building Regulations?
Though many building firms offer to undertake the requirements needed with your local Building Control, it is still your responsibility that this is followed. While you can do this task yourself, it is always recommended to get a professional to complete on your behalf – a structural engineer, in particular, is a good example for compiling the documents required.
What Do I Need To Do To Make Sure The Conversion Is Energy Efficient?
If hiring an architect, they will be able to include in their designs an energy-efficient conversion, but the building contractor would be able to advise too. Such examples can be the type of insulation, walls (standard garages are single-cell walls) and adequate ventilation. This could include the type of windows installed – whether large UPVC or Velux style windows that can be opened, to a simple extractor fan that can be used for kitchens, bathrooms or even a home office.
Is It Possible To Add An Additional Floor To My Existing Garage?
Yes, this is a possibility, but with it comes a significant amount of cost as well as the appropriate planning needed. However, the average cost of an extension over your existing garage can cost around £1,800 per m²; this doesn't include any bespoke designs, strengthening of existing foundations or take into account if you wish to add something as costly as a bathroom. Additionally, you will need to follow the guidelines with your local Building Control once more, and this type of extension costs a lot more than a simple garage conversion.
Sources
https://www.planningportal.co.uk/
https://www.gov.uk/building-regulations-approval/how-to-apply
https://www.propertypriceadvice.co.uk/home-improvements/garage-conversions-questions-answered
https://www.realhomes.com/advice/garage-conversions-the-ultimate-guide-to-costing-planning-and-designing-your-garage-conversion/2
https://www.homebuilding.co.uk/garage-conversion/

Last updated by MyJobQuote on 26th October 2020.