Costs of Changing your Bay Window
The average cost of replacing a bay window is £2000, on average. Check out this detailed cost guide to discover every cost factor you need to take into consideration.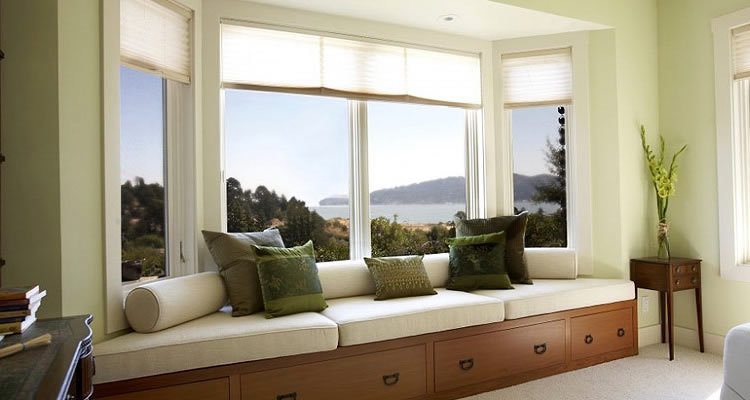 Average Cost of Replacing a Bay Window:
Depending on the complexity of the job, it usually takes: 2-3 Days
£2000
How Much Does It Cost to Change a Bay Window?
A very popular feature in the Victorian age, a bay window is defined as any window that projects outwards from the wall to form a bay, despite its popularity many years ago, its remained firm as a popular feature in a vast amount of homes across the country.
They're such a great choice because of the benefits they bring to the home. The angles of the window provide a wider viewpoint of your property and street, the size of the windows allows for a great amount of natural light, and there's so much you can do with them when decorating or revamping your room.
With bay window replacement being such a large and expensive job, costing around £2,000 and taking anywhere between 2 days and a week, it's important to plan what you have in mind for your bay window area and get quotes from as many contractors as you can to find a good balance between quality and value.
When planning what bay window you'd like, there are a few things to consider. Firstly, decide what type of bay window you want. We'll delve deeper in the specificities of the types of bay window later on, but your options are:
Box Windows – Box-shaped with a flat front.
Bow Windows – Creates a rounded bay effect at the front, with more angled windows creating the effect.
Circle Windows – Similar to Bow Windows, but instead of several straight windows, the structure is genuinely rounded with much more windows than other styles.
Oriel Window – Different from the other styles as it doesn't touch the floor, but instead protrudes like a Circle Window, without reach the floor.
uPVC is the most used material for bay windows due to its versatility, strength and cost-effectiveness.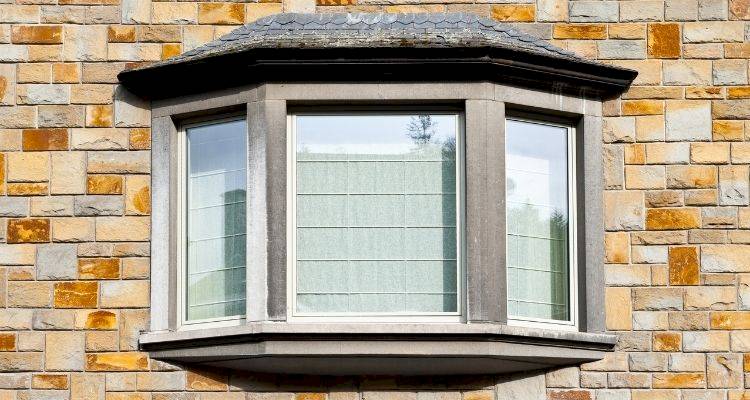 You can get different types of designed uPVC from wood effects to plain colours, so uPVC is the best option for this type of renovation. However, some other materials like timber and aluminium are still used for bay window replacements, and we'll explore the pros and cons of them later on in the article.
The average cost of a bay window replacement is £2,000, but the price heavily depends on all of these factors. Plus, you have to consider the size of the bay window you need, how accessible the front of your home is and any added features you would like, like a fixed bench area on the interior.
Bay Window Replacement Prices
| Job Description | Duration | Material Cost | Labour Cost |
| --- | --- | --- | --- |
| Small six-panel bay window, 4 front & 2 side with 6 opening fanlights - uPVC | 2 Days | £2,000 | £550 |
| Large five window bay with toughened glass on the bottom panes -uPVC | 2-3 Days | £2,200 | £750 |
| Typical 3 panel bay window with white uPVC | 1-2 Days | £800 | £420 |
| Typical 3 panel bay window with painted timber | 2 Days | £1,600 | £575 |
| Typical 3 panel bay window with aluminium | 2 Days | £1,600 | £575 |
| Typical 4 panel bay window with white uPVC | 2 Days | £1,200 | £575 |
| Typical 4 panel bay window with painted timber | 2-3 Days | £1,800 | £750 |
| Typical 4 panel bay window with aluminium | 2-3 Days | £1,800 | £750 |
| Typical 5 panel bay window with white uPVC | 2-3 Days | £1,600 | £750 |
| Typical 5 panel bay window with painted timber | 2-3 Days | £2,200 | £750 |
| Typical 5 panel bay window with aluminium | 2-3 Days | £2,200 | £750 |
Supply Only Costs
Let's focus on the cost impacts on the materials only, by forgetting about the labour cost for this section. As you can see from the table above, the material that you choose for your bay window will impact the overall cost of the job, along with the number of sections or panels on the window itself.
Timber and aluminium are very similar in price, but they're really on opposite ends of the spectrum in terms of quality. The reason uPVC and aluminium are taking over timber for a lot of things is that timber degrades over time.
Even when it's treated, it's affected by the weather and moisture. It's also heavy and requires a lot of joint work to ensure its stability. Aluminium, on the other hand, is an emerging material for these types of jobs, with its light weight and versatility pegging it higher than timber on the list of popular choices.
The cheaper uPVC material has its own benefits, with it being considerably cheaper than the other two materials, whilst also being just as strong. The problem with uPVC is that some people find it looks too cheap, and the design options are somewhat limited.
However, as it stands today, uPVC is the most popular choice, due to its unrivalled value, when compared to the traditional timber and the newer aluminium options.
For your typical 3, 4 and 5-panel bay windows, usually in a circle or bow style, you can expect to pay £800, £1,200 and £1,600 respectively for uPVC materials.
Now, this can vary slightly depending on whether you're happy to go with plain white uPVC or whether you want wood-stain or any other effects on the uPVC. For aluminium and timber, you can typically add £400 to each price to bring it in-line with the average cost.
Of course, the size of the renovation will impact the overall price of the job. If you're looking to extend an area 6-foot wide, you'll naturally pay less than someone wanting to extend a 15-foot area.
But the specific price is almost impossible to determine until you have had contractors visit your home to measure up and work out how much material is needed.
Additional Costs
There are some additional costs to consider when you're considering a bay window renovation. For example, it might be worth having your windows professionally cleaned following the installation to really reap the most from the work.
You can find out about the professional cleaning process and the costs involved by reading this article.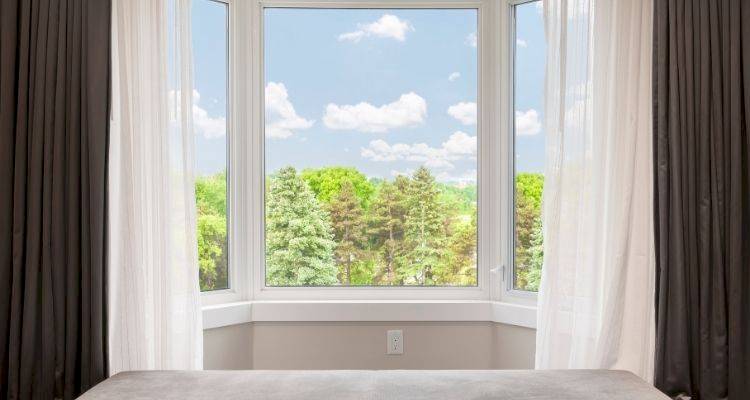 Another key cost often forgotten about is the quality of windows you install in your new bay window area. Double glazing has become fairly standard in the realm of new windows, but triple glazing is making some fast headway into the market.
Not only are they stronger and better looking, but they have some great energy efficiency benefits that can help save you more money in your heating and energy costs. You can find out more about triple glazing here.
Labour Costs and Timescales
Typically, contractors will work at the rate of about £250-£275 per day for a bay window, as it will usually take 2 or 3 people to work on the job at most times.
When you hire a contractor, make sure you're both clear on what is included in the price in the sense of materials, labour, waste removal etc. There will be quite a lot of wastage and rubble generated from the job, so you'll need a skip.
Sometimes this is factored into the price but find out, and order one yourself if it's not provided by the contractor.
Different stages of the job will progress faster than others, especially when it comes to ensuring the accuracy and level of the installations.
You may think that not much is getting done, and to the naked eye that may be true, but there are critical aspects of the job that must be done very slowly and carefully to ensure that the windows are level, in-line and accurate to avoid any costly changes once complete.
Cost Factors of Changing a Bay Window
The first affecting factor that affects most jobs in the country is your location. Naturally, tradesmen charge more in big cities like London and Manchester due to the increased cost of living in those areas, and in turn, charge less in less populated towns and villages.
So, depending on where you are, you can expect to pay either a little above or below the national average.
Another factor to consider is, of course, the style and material you want to utilise for your bay window installation. The larger the renovation, the more costly it will be, and the cost will also differ on the complexity of the installation.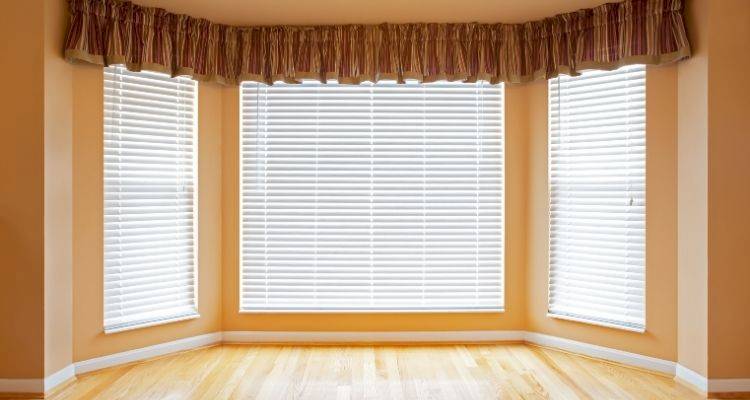 As we discussed earlier, the materials differ in cost, but also in value. Aluminium may be more costly than uPVC, but it's also of higher quality, so that's a decision to make with your budget in mind.
The area of installation and ease of access are big factors to consider, especially if you don't benefit from tons of space on the outer of your property.
If there are walls or any other obstacles in the way, you may need to factor in the cost of removing those too, which will be reviewed when the contractors price the job up for you. But, if you already know there are obstacles in the way, you should be prepared for a higher quote.
What's Involved in Replacing a Bay Window?
We're going to take you through a detailed step-by-step to give you an idea about how a bay window is either installed or replaced.
First of all, the contractor will measure the space that you want your bay window in. This is somewhat of a quicker process if you already have a bay window in place, but if you're changing the style or size of the window, it can be a lengthy yet crucial process.

This is certainly not a job that you could do yourself, as the entire project hinges on its accuracy, making it a job for the professionals.
From these measurements, the tradesman can order the materials they need based on what materials and styles you have requested.

You can opt to order the materials yourself, but it's much safer to allow the contractor to order on your behalf to make sure they have everything they need for the job.
Once the materials have been collected, and the bay windows are ready to be installed, the old window or bay windows will be carefully removed to ensure there isn't any damage to the walls or fixings.

This can be a messy job, so the contractor will likely wear safety goggles and masks, meaning it's best if there are a few people in the house as possible. Once the windows are out, so will the frame on the inner of the walls as this will be renewed with the new windows.
The space will be measured again to ensure that no additional chiselling is required to make the space perfect for the new installation.
New frames will be attached to the inner of the wall space, ready for the new windows to be housed within, complete with flashing tape to prevent air and moisture from entering the spaces. These frames will be completely levelled and aligned for the windows.
The bay windows will be attached to the wall and secured in place by a series of different fixings including overhead support cables that will attach to your roof, later covered by a decorative roof cab.
Insulation will follow next to ensure that no heat is escaping through the windows, leading to high heating and energy bills.
The finishing touches will be added in the form of sealant around the edges, any last securing's and ensuring that the windows work in the way they should.
Can I Change a Bay Window Myself?
Bay windows aren't easy things to install. They're heavy, easily breakable and require multiple different steps and stages that must be done correctly and in order to prevent any really problematic setbacks or damages.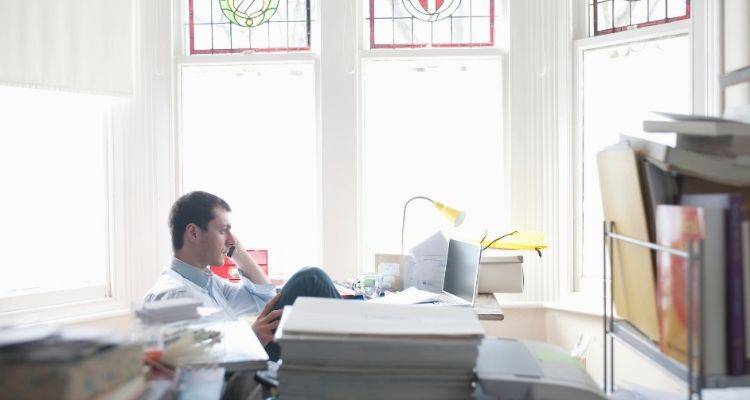 In addition, the measuring aspect of the job is so important and complex, that it's likely to evade any DIY attempt.
Building Regulations & Planning Permission for Replacing a Bay Window
If you're installing a brand new bay window in the place of flat windows at the front of your home, you do need planning permission, as it's treated as an extension to the home. If you're replacing an existing bay window or installing a new bay window at the back or side of your home, you don't need planning permission.
You can now apply for planning permission online on the gov.uk website. In most cases, planning permission is approved or denied within 8 weeks, and in the case of a rejection, you can appeal the decision and provide the evidence that would support whichever grounds they have rejected the request on. It cost's £206 to apply for planning permission on an extension.
Choosing a Bay Window
Box Bay Window Cost
Box bay windows usually consist of an outward window at a 90degree angle on each side to make the extension, connected with a large window at the front.
These types are usually made for ornaments and plants to be kept on the windowsill for decoration. It usually extends to the floor and just above head height, but variations are easy to install.
Pros
✔ Allows for more storage space on windowsills
✔ Allows plenty of natural light through a large front-facing window
✔ Versatile in terms of height and depth
Cons
✖ Can look a little out of place
✖ Doesn't allow for much more internal space
Bow Window Cost
The bow window creates a wonderful rounded extension to the front of your home, that also allows for more internal space. With this in mind, bow extensions are usually floor to ceiling to allow for the extra space.
Pros
✔ More internal space for things like tables and sofa's
✔ Lovely frontal design on your home
✔ Possible to convert the front bedroom with a bay window to match the living room below
Cons
✖ More costly than some other bay windows
✖ Requires much longer construction time
Circle Bay Window Cost
The circle bay window is very similar to the bow window, with the only difference being a much more gradual and smooth rounding at the front.
Pros
✔ Increased internal space for things like tables and sofa's
✔ Gradual rounded shape for the front of your home
✔ Like the bow window, it's possible to convert the room above to match the design of the rounded front
Cons
✖ More expensive than some other bay windows
✖ Requires longer construction time
Oriel Window Cost
Oriel windows are quite elegant and traditional looking, and they're often found in castles and palaces.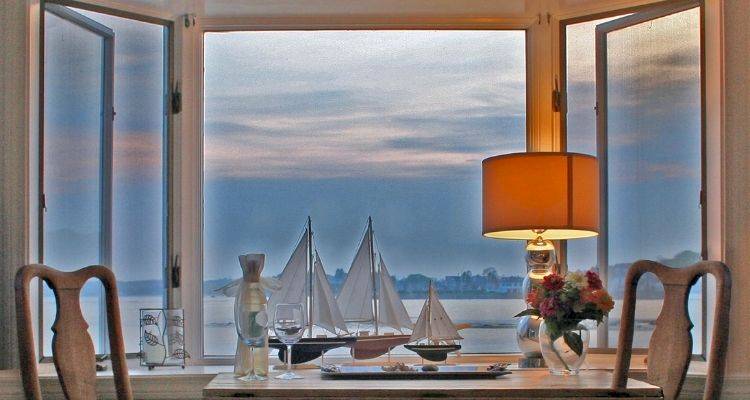 It juts out much further than other bay windows to allow for a wider vantage point and in the process, causing the room to enlarge.
Pros
✔ Lots of extra space in the interior
✔ Extends out quite far that really amplifies the extension
✔ Looks very elegant and luxurious
Cons
✖ Quite a large job due to the size of the extension
✖ If there isn't anything to look at from your window, you'd be far better suited with another style
Bay Window Materials
uPVC Bay Windows
uPVC is a popular material for a number of things, due to its sturdiness, low maintenance, low cost and versatility. However, it's the low cost that can turn people away from the low costs of uPVC and on to more expensive materials.
Despite the advancement in uPVC designs, they still can look quite cheaply made. The plastic feel and the shiny look suits many, but if it's not for you, consider the aluminium material for your bay window.
Aluminium Bay Windows
A new emergence in bay window materials, aluminium has become quite the option. While it is more expensive than uPVC, it certainly shows it worth in aesthetics.
Aluminium is easy to work with, lightweight, versatile and allows a far greater amount of designs. If you can fit it into your budget, aluminium is a great material to use for your bay windows.
Timber Bay Windows
A somewhat forgotten material for this type of renovation, timber can't quite compete with the quality of aluminium and the cost of uPVC. The problem with timber lies in the fact that it degrades over time, whilst costing the same as materials that don't suffer in weather and bad conditions.
It's also quite heavy, adding more unnecessary strain on your home structure. Although, if you're a traditionalist and you have the money in your budget for a timber structure, it's still an available option.
Bay Window Styles
One of the main decisions to make when installing bay windows is to decide how many panels you want to have in the bay, especially for bow and circle bay windows.
The fewer panels you have, the cheaper it will be, but it will create a more box-like frame at the front of your home. But the fewer the panels, the more light will be let in with fewer frames blocking the sunlight.
By utilising more panels, you naturally receive less light, but you do achieve that smoother, more rounded look.
Benefits of Replacing a Bay Window
There are an abundance of benefits to reap from replacing a bay window, and we're going to explore them here.
More Natural Light
You'll have a brighter and healthier home with the influx of more natural light.
There have been several scientific studies that prove natural light increases the quality of air inside homes, especially when paired with real plants and flowers to increase oxygenation.
Increased Property Value
Extensions to your property, no matter how big or small, will greatly increase the value of your home for further resale. In fact, some people will extend their homes just before putting them up for sale to reap the most money possible from the sale.
It will also increase the kerb appeal of your home to any prospective buyers.
Home Enjoyment
You can use the extra space in your living room for a wide variety of things, from additional space for seating, a work desk or tables for decorations.
This little bit of extra space can really improve the overall look and feel of your home, making it look less cramped and allowing for more space to move your furniture around for different looks at different times of the year.
Cost of Removing a Bay Window
If you need someone to remove a bay window, either for renovations or to prepare for a much larger extension, it's advisable to use a professional and not attempt to complete the work yourself.
Firstly, these bay windows are extremely heavy and can cause a lot of physical injuries if somebody with no experience attempts to remove them. Secondly, the damage it can cause to the property can be catastrophic if done incorrectly.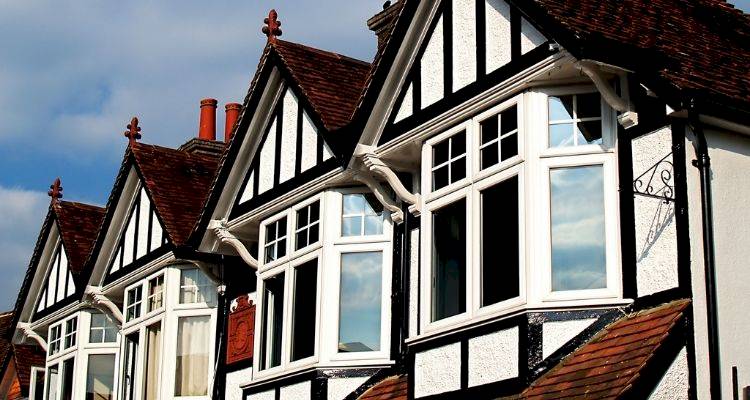 If you wanted to pay someone to remove a bay window, its likely to cost around £150 for half a day's labour. This won't include waste removal so consider hiring a skip or hiring someone to take it to a recycling centre for you.
Hiring Contractors to Replace a Bay Window Checklist
The key to hiring the right contractors is to research the company as much as you can, paying particular attention to their previous customer reviews.
Someone with a lot of previous unhappy customers is a tell-tale sign that they're not the right contractor for you, especially on a job so important as a bay window replacement.
If you're struggling to find reviews, ask them for examples of their previous work on nearby homes so you can take a look at what you're going to get from them.
Always make sure they're fully insured, qualified and accredited before hiring them, and get a few quotes from different firms before settling on one contractor, it's a great way to get the best price possible on your job.
FAQs
How do you measure a bay window for replacement?
The contractor will measure a series of lengths to certain points on where the bay window will extend to. Each complete measurement will consist of 1 measurement for the width of the opening and then 2 outward measurements per panel.
Which bay window is the best for letting in natural light?
An oriel bay window will allow the most sunlight into the room, with 3 big windowpanes allowing for as little sunlight disruption as possible.
What's the best bay window for installing a permanent seating area?
Any of the bay windows will be great for this project, especially if you're installing a wooden board in the gap to serve as the structure. It can be a very peaceful and comfortable place to relax.
How do support cables work?
Support cables are attached to the house wall directly above the bay window to stop the weight of the window falling away from the house by supporting it directly above. The support cables are connected to a mechanism that can be turned to tighten the support cables and provide more stability.
Can you get a bay window with a door on it?
You can definitely install a door into your bay windows if you have a bay window that extends from floor to ceiling. Make sure you tell the contractor that's what you'd like and instead of windowpanes and walls, the doors extend straight to the floor from the ceiling.
Sources
https://www.gov.uk/planning-permission-england-wales/after-you-apply
https://www.everest.co.uk/planning-permission/do-you-need-planning-permission-for-windows/#two
https://www.windowsguide.co.uk/windows/bay
https://windowsanddoors.co.uk/how-to-measure-for-a-bay-window

Last updated by MyJobQuote on 17th March 2021.