How Much Does Plastering an Indoor Wall Cost
Wall plastering guide with average price information.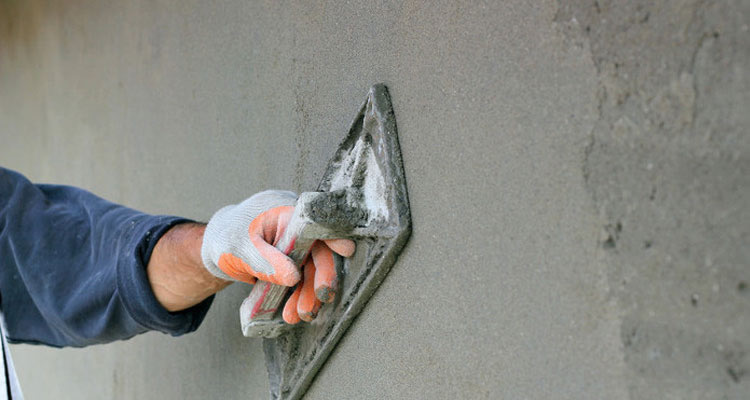 Average cost of plastering a single wall
This type of job normally takes around 1.5 days to complete
£200
If your house interior plaster is looking a bit tired and painting the walls never seems to give a decent finish, then it's probably time you had the plaster renewed to provide a clean, smooth base for your decorating efforts. But how much will it cost to get a plasterer in? This article will detail typical plastering costs, discuss the possibility of plastering as a DIY project, and cover the advantages of getting a professional plasterer in to do the job on your behalf. How much you will pay for plastering will, of course, depend on the amount and difficulty of the plastering to be done. Most plasterers charge by square metre of wall space, from this they work out how many plaster boards and other materials they will need to purchase and estimate roughly how long the work will take to figure out the labour costs. But until the plasterer actually comes in to have a look at the job at hand, all you have is a rough estimate. Getting a plasterer in with MyJobQuote.co.uk is easy, there is just one simple form to complete, then you will have up to three local plasterers contacting you to provide estimates.
Typical wall plastering prices
| Job Description | Duration | Material Cost | Labour Cost |
| --- | --- | --- | --- |
| Plastering costs for a small repair to a wall | 1 day | £30 | £120 |
| Plastering a single wall on average | 1.5 days | £25 | £180 |
| Repairing or re-skimming over existing plaster for a small room | 2 days | £60 | £300 |
Points to consider when plastering
Re-plastering walls is one of the most common jobs for plasterers which involves simply or re-skimming over existing plaster to correct any blemishes. This is a simple and quick job which will cost less than £200 for a small wall. Applying new plaster to walls involves stripping the existing plaster off and takes longer than just re-plastering. The most traditional plastering technique uses a wet mix of either gypsum or cement and water which is spread directly onto brickwork using a trowel then finished with a thin skin coat of gypsum. When set, the plaster forms an integral part of the wall and can be covered with paint or wallpaper. Most homeowners prefer wet plaster as it offers a smooth and durable finish, but you can also consider dry-lining. Dry-lining uses manufactured boards of paper-covered plaster boards which are nailed or screwed in place. It is a lot quicker to put up, doesn't need to dry out and there is little risk of any cracking. Plasterboards can then be painted or wallpapered, or a thin layer of wet plaster can be applied for a smoother finish.
Modern plaster is gypsum based but used to be made with lime and horsehair! Modern plaster is typically applied to walls in 2 coats. The first coat is to take up any discrepancies in the wall and present a reasonably flat surface for the second coat. The second coat uses finish plaster which when applied by a good plasterer, will leave a perfectly flat and smooth wall. Applying this second coat of finish plaster is often called skimming. The older your house, the greater the chance that the plaster will need some attention. You usually find out how bad the plastering is when you are decorating and remove all the wallpaper from the wall and find layers of plaster come away with the paper! You can often tell if the plaster is in a poor condition by gently knocking the walls with your knuckles, if you get a hollow sound, the plaster is said to have "blown" and become incredibly dry, ready to start flaking off in big lumps if disturbed!
Doing it Yourself
If you only need to plaster a small wall where aesthetics are not really important, for example to a wall which will be mostly concealed by wardrobes or other furniture, you might be tempted to do the plastering yourself. However, if the wall has to look good with a smooth and professional finish, then this is normally far beyond the capabilities of most DIY enthusiasts. Plastering is a physically draining and highly skilful trade which is best left to the professionals unless you have some prior plastering experience and are very confident. In addition, a plasterer will usually be able to finish the job far quicker than you will, in addition to giving you a much better finish. Also, some jobs may require specialist tools or knowledge that you simply do not have. Plastering really is one of the few trades where it is almost always better to get a professional to carry out the work for you!
Hiring a plasterer checklist
Plastering is not straightforward and unless very confident, you should leave it to the professionals
The best plasterers will come highly recommended by friends, family and previous customers
Plasterers may give you an estimate over the phone, but will want to see your property before they give you a firm quote
When hiring a plasterer, it's a good idea to get at least three quotes for any plastering job
FAQ's
How long does plastering take?
A small patch up job will take just a couple of hours, a whole wall will take around half a day (likely a bit less than this but your plasterer will need to charge for half a day to cover his time).
Is plastering messy, is there a lot of cleaning up required afterwards?
Unfortunately yes, plastering is a pretty messy job so best to remove all furniture and other belongings from the room being plastered and cover the area with a dust sheet before starting. It's a good idea to try and isolate the room from the rest of the house by keeping doors closed. Good plasterers will make as little mess as possible, but some mess is unavoidable.
Do plasterer's have minimum charges for small jobs?
Most plasterers wouldn't take on a job for less than half a days labour plus material costs, or for less than £150. This might seem expensive for a small plastering job, but plastering is a difficult technique to master and most amateurs attempting to plaster will not achieve a professional smooth and flat finish.
How do I find a reputable plasterer?
The best plasterers will come highly recommended, so ask friends, family and neighbours for recommendations. You can of course also use the service on this website for free to get plastering quotes and check for positive reviews from previous customers.
Should I pay day rates or get a fixed price for the job?
You should be very wary of day rates, an inexperienced plasterer will take a lot longer than an experienced one. So you will end up paying a lot more for a poor plasterer! Cheap day rates may sound tempting but if it takes them 3 times as long to do the job it ends up costing more than a typical fixed price quote. Always agree a fixed price for completion of the job.
Last updated by MyJobQuote on 23rd January 2018.