The Average Cost of Installing Vinyl Floors
The average cost for purchase and installation of vinyl flooring solutions..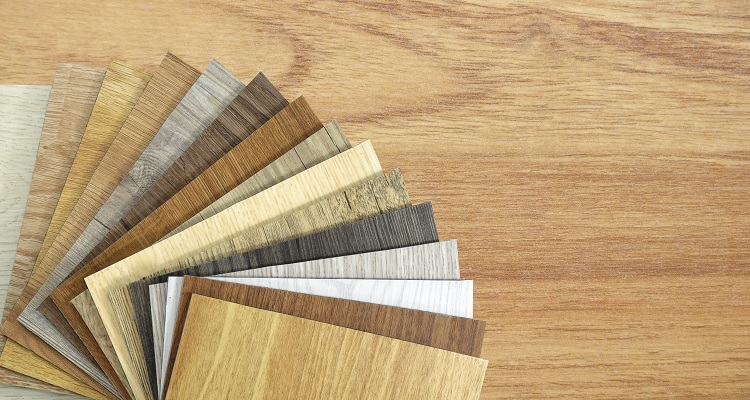 The average cost of installing vinyl flooring
This price will vary depending on your tradesperson and materials used
£300
Table of Contents
Thousands of people are opting for the installation of vinyl flooring instead of alternative materials. Vinyl flooring is not only affordable, but it is water-resistant, making it ideal for installing in bathrooms and kitchens. In contrast to most laminate and wood flooring products, vinyl will not discolour or rot if exposed to damp or spills. This is why it is a great, long-lasting flooring option, proving both cost-effective and versatile. The average price for materials and installation of standard vinyl flooring in a medium sized room is between £200-£400. Vinyl flooring is available in many different designs, colours and patterns, with some even mimicking wood flooring or tiles. This is why thousands of homeowners across the UK are choosing to use vinyl in their homes.
The installation process of vinyl flooring is reasonably straightforward. However, as with any home improvement project, for best results, we recommend you seek advice and assistance from an experienced tradesperson. Most vinyl flooring will not need underlay, especially if the surface you are laying on is smooth and level. There is an incredible range of vinyl flooring products available today with most being well-cushioned. A well-cushioned vinyl floor will not usually require the underlay to be installed in preparation. As you are less likely to need to install underlay, the installation of vinyl flooring is attractively cost-effective. There is also a large selection of various vinyl floors to choose from, such as scratch-resistant flooring, luxury flooring and easy-to-clean flooring. You will find a product to suit particular rooms and uses within your home.
Sheets of vinyl flooring is usually a lot quicker to install when compared to vinyl tiles or planks. This is because more surface area is being covered at once, much like installing a carpet. You can work out how much vinyl flooring you will need by calculating the room area, allowing 50mm-100mm at each edge. Be sure to measure into any awkward spaces such as alcoves, corners and doorways. If you hire a professional to assist with your installation, they will be happy to advise you on which kind of vinyl floor product would be best.
The average price a tradesperson will charge for installing vinyl or linoleum flooring in the UK is between £15-£20 per hour. The cost of your flooring materials will largely impact the overall cost. When outlining a budget for your home improvement project, you should always make yourself aware of the difference in price between various flooring products. For example, luxury vinyl flooring may cost more than standard or thinner vinyl flooring.
Things to Consider Before Installing Vinyl Flooring
Before choosing to install vinyl flooring, you should consider researching all of the various vinyl flooring products, such as luxury vinyl sheets or vinyl floor planks. Typically, vinyl flooring is one of the most cost-effective flooring options you can install. However, as there are so many kinds of vinyl available to choose from, you should always investigate and compare the pros and cons of alternative materials. The second thing to consider is the ease of installation. Installing vinyl flooring is generally much more comfortable in comparison to other flooring options.
As we have also mentioned, vinyl flooring is a very strong and durable material, being stain and water-resistant. This makes vinyl flooring perfect for areas prone to spillages, such as kitchens and children's play areas. You will also need to consider the design of your vinyl flooring, as there is a wide variety of different looks, patterns and colours to choose from. You may prefer a vinyl flooring that replicates the appearance of wooden floors, or tiles.
Another thing you should consider before hiring a tradesperson to install your vinyl floor is that they will likely charge on an hourly basis. This is very important and can affect the overall price of your home improvement project. Always budget carefully for flooring materials as well as considering the tradesperson's labour to avoid any unexpected charges.
Typical prices
| Job Description | Duration | Material Cost | Labour Cost |
| --- | --- | --- | --- |
| Budget Vinyl Sheets | < 1 Day | £7-£15 M² | £100-£200 A Day |
| Luxury Vinyl Sheets | < 1 Day | £20-£30 M² | £150-£200 A Day |
| Vinyl Planks | 1-3 Days | £15-£20 M² | £100-£200 A Day |
How to Install Vinyl Flooring Yourself
It is possible to install vinyl flooring to your property yourself. However, for best results, we always advise you to seek the guidance and assistance of a licenced and trained expert. There are many things to consider before carrying out the installation process yourself, so be sure to educate yourself properly before doing so. As with any home installation, vinyl flooring can be tricky to install if you are not experienced with doing so. Ensure that you are confident in your own abilities before attempting vinyl floor installation yourself.
For this example, we will be guiding you step-by-step through installing Sheet Vinyl Flooring.
Step 1 - At least 48 hours before installing your roll of vinyl, you should keep the product in the room where it will be installed. This is so that the material has time to properly adjust to the room temperature, preventing the vinyl from becoming brittle when laid.
Step 2 - Start by unrolling your vinyl flooring and place the longest edge of the sheet against the longest clear wall, with a 25mm gap between the flooring and the skirting. Scribe the flooring to outline the skirting into the vinyl, then cut the sheet with a knife or scissors.
Step 3 - Cut a triangular-shaped notch at each internal corner of the vinyl sheet. This will allow the material to lay perfectly flat for installation. The cut should be made in the excess vinyl that you allowed for when measuring.
Step 4 - Press the vinyl into the space between the skirting board and the floor with a chisel to create a neat crease. You can hold a metal straightedge or a ruler along the ridge and cut it carefully with a builders knife or scissors.
Step 5 - When you have laid the whole vinyl sheet and are happy with the appearance, lift the corners and edges, applying double-sided tape or professional vinyl adhesive. Apply pressure to the material to securely seal the vinyl to the floor.
Vinyl Flooring Checklist
Consider all flooring options, comparing the pros and cons of various materials.
Think about the space where the flooring will be laid — choosing a suitable type of vinyl.
Explore the various vinyl flooring colours and designs.
Decide whether you will require professional assistance for installing your vinyl floor.
Measure the area while allowing 50-100mm of the excess along the edges
If hiring a tradesperson, check that they are experienced and confident to carry out the installation.
Always refer back to the manufacturer's instructions for installation, especially if attempting to install the vinyl yourself.
Be sure to follow the correct aftercare instructions and advice given by your tradesperson. This will maximise the lifespan of your vinyl flooring.
FAQ's
How much is vinyl flooring per square meter?
For supplying and installing budget vinyl flooring, you should expect to pay around £12-£20 per square meter for standard installation.
Is vinyl flooring cheaper than tiles?
Yes. In most cases, vinyl flooring will work out cheaper to purchase and install when compared to tiles.
Does vinyl flooring rip easily?
This depends significantly on the quality of your vinyl. Low-quality vinyl can be too soft or thin, making it prone to tearing. Things like furniture, pets and shoes can cause breaks in the vinyl if you are not careful.
Is vinyl flooring better than laminate?
While laminate flooring is also extremely durable, it tends to fade and discolour over time, especially in direct sun exposure. Vinyl flooring can be a better option for humid and damp areas when compared to laminate.
Does vinyl flooring look good?
Unlike most wood and laminate floors, vinyl can be used almost everywhere, with kitchens and bathrooms among the most popular. Vinyl is water-resistant and available in a wide range of colours and styles.
What is the best cleaner for vinyl plank flooring?
The best home-made cleaning solution for vinyl plank flooring is Apple Cider Vinegar. The acidic solution helps remove grime and bacteria without leaving a soapy residue. Your tradesperson will be able to advise you of the best specialist cleaning products.
Can I mop vinyl flooring?
Absolutely. Thanks to the material's water-resistant and wipeable surface, vinyl flooring is an excellent option for areas that are prone to spillages.
Last updated by MyJobQuote on 29th November 2019.