Painting Skirting Boards Cost
Skirting boards, window sills, window and door frames and often neglected when it comes to redecoration, but this is a huge oversight.
These aspects of your rooms will often go the longest without a refresh, so the gradual yellowing of the once bright white gloss will be harder to detect, but it makes the world of difference once it's refreshed.
This article will cover everything you need to know about painting skirting boards, including supply, labour and any additional costs.
It also includes a how-to guide on painting skirting boards, DIY options and whether there any building regulations you need to follow for this type of job.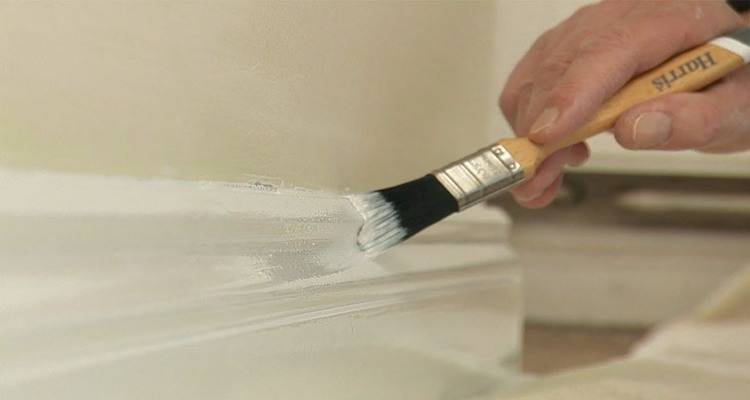 Average Cost of Painting Skirting Boards
Depending on the complexity of the job, it usually takes: 1 Day
£200
How Much Does It Cost to Paint Skirting Boards?
There are a number of things that affect the overall price of having a tradesperson paint your skirting boards, but the primary factor is labour. Painting is a labour-intensive job, meaning that while the materials may be fairly inexpensive, the job still takes a lot of time, care and attention.
As we mentioned earlier, painting skirting boards can be quite a tricky job, especially when there are freshly painted or wallpapered walls to avoid, so it can be quite time-consuming.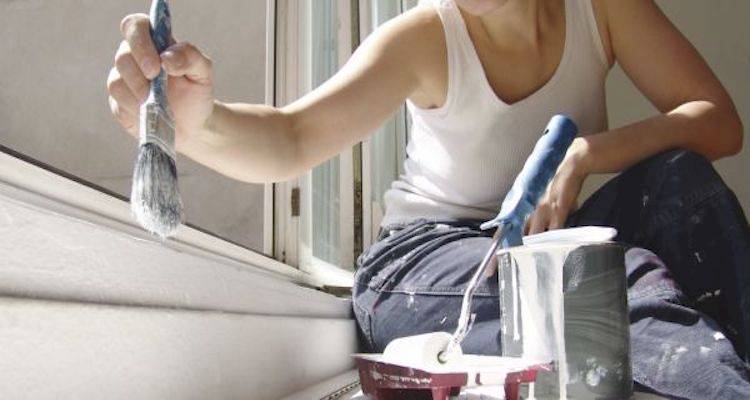 On average, the cost of painting skirting boards is around £200 for a standard 3m x 3m room, with materials costing around £50, and the labour accounting for the remaining £150. The work shouldn't take much longer than one or two days, depending on the complexity and size of the job.
Throughout this guide, we're going to explore the different cost affecting factors to give you a better idea of how much you're likely to pay for this type of job.
Painting Skirting Boards Prices
| Job Description | Average Cost | Duration |
| --- | --- | --- |
| Glossing of Skirting Boards in Standard 3mx3m Room | £200 | 1 Day |
| Restoration and Glossing Skirting Boards in Standard 3mx3m Room | £300 | 1 Day |
| Glossing of Skirting Boards and Window sills in Standard 3mx3m Room | £500 | 1-2 Days |
| Glossing of Skirting Boards, Window sills and Window Frames in Standard 3mx3m Room | £700 | 1-2 Days |
Supply Only Costs
To give you a better idea of how the quote is created for these types of jobs, we're going to break down the quote into three sections – Supplies, Additional Costs and Labour.
This first section explores the cost of the supplies that the tradesman will need to complete the job and how this can differ depending on the materials and supplies you choose.
In the past gloss or wood paint, was oil-based which helped the paint stick to the wood and allowed for a shiny or glossy effect.
The issue with oil-based paint is that it is very prone to yellowing over time, so if you have skirting boards, window frames or any other wood product in your home that hasn't had a lick of paint in a while and is looking yellow, this is likely due to oil-based paint.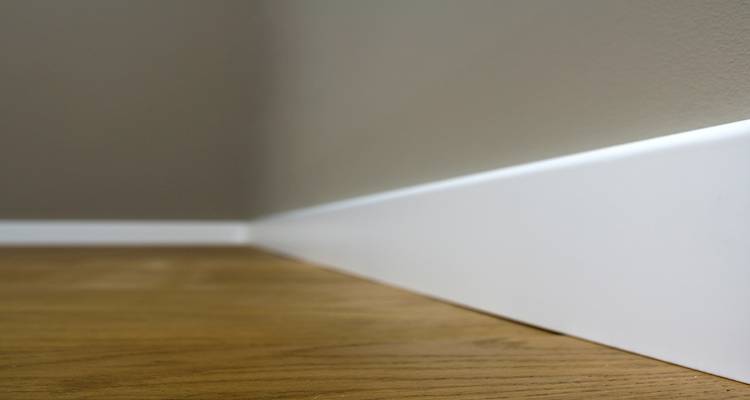 Wood paint and glosses now are water-based, which not only means that they don't yellow as much over time, but that the clean-up is much easier in the case of any mishaps.
Wood paint these days have a lot of different finishes to choose from, with eggshell, satinwood and gloss being the most popular options. Again, they will all perform the same job, but the finish on them will be a little different.
You can also get varnishes instead of paints, which will stain the wood a different colour whilst maintaining the design of the wood.
This is a good option if you have paid for premium wood for skirting boards with a distinctive and natural-looking design. Skirting board paint usually costs around £18-£22 per litre, whereas varnish is a little more expensive at around £25-£30 per litre.
Labour Costs and Timescales
The majority of the cost is made up of the labour costs, which accounts for about 75% of the quote. Now, as we've mentioned earlier in this guide, painting skirting boards can be pretty labour intensive, along with quite tricky in areas, adding time to the job.
So, even if it sounds like a quick, simple and straightforward job, it really isn't.
You will pay different rates for labour in different areas of the country based predominantly on the cost of living in the area. For example, you will pay far more for a tradesman in London, than you would in Bradford, as the cost of living is so much higher in London.
The higher population density means that there is more competition for tradespeople, allowing them to charge higher fees.
In smaller towns and villages there is a much lower population density meaning that the competition is for the work and customers, meaning that painters and decorators must be more competitive on price to win work.
The average day rate for a painter is around £175 with this rising in big cities like London and Manchester.
Additional Costs
Now that we've covered both the labour and supply aspect of the job, let's take a look at any associated jobs and costs. We've included these jobs as they are the most common jobs that are completed alongside the painting of skirting boards.
Painting a Room
If you're giving your skirting boards a new lease of life, it's more than likely on the back of a bigger redecoration project. Now, redecorating is usually a pretty common DIY job.
It's fairly straightforward, you don't need much in the form of equipment aside from some good brushes and rollers, and you can save yourself money by doing it yourself.
However, it is worth considering employing a professional painter and decorator to redecorate your rooms for you. For one, you'll save a ton of time and effort by having a professional decorate your home, and the work will probably get completed a whole lot quicker, letting you enjoy your new décor pretty much overnight.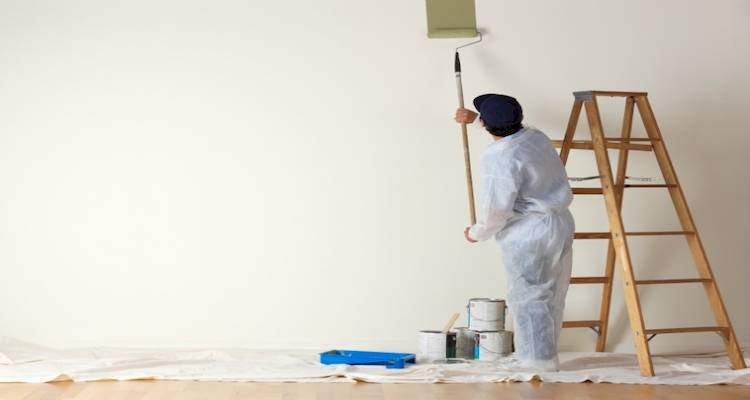 It's also not as expensive as many people think it is, especially once you take into account how much time you can save.
To have a standard size room of around 3m by 3m painted with two coats of emulsion, it will cost you around £400, and that includes the cost of the paint and supplies, with the work being completed in a single day.
If you want to check out some more guides to painting your entire home or rooms within your home, take a look at our guide here.
Cost Factors of Painting Skirting Boards
Now, there are some cost affecting factors for painting skirting boards, and we're going to explore the more common ones here. The first, and primary, cost affecting factor is the size of the job.
You will, of course, pay more to have the skirting boards painted in a room that is 25m2 than you would in a room 10m2 just based on the time it takes and the amount of paint or varnish that you would need.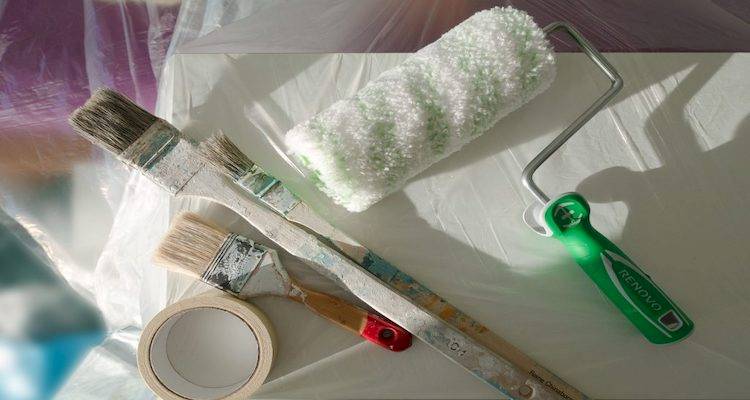 Secondly, the location of your home must be taken into account, and as we mentioned earlier, if you live in a big city where the cost of living is high, you will pay more for labour than in other areas of the country.
However, if you live in an area where there aren't many people around and the cost of living is low, you can negotiate yourself a much cheaper price!
Materials make a pretty big difference to the overall price of a job too, with expensive varnishes costing much more than standard paint. The price may seem small per tin or tub, but if you need a lot of the varnish or paint to cover many rooms, this little difference can add up!
What's Involved in Painting Skirting Boards?
Painting skirting boards actually has some important steps that you must follow if you want to create a professional finish. Whether you plan on doing this yourself or just want to know what steps the contractor will follow, we've a compiled a step-by-step guide here.
Clear the area of furniture and fixtures to give yourself plenty of room to work in without the fear of knocking anything over or spilling paint on anything important.
Sand the skirting boards with 180 grit sandpaper to prepare the surface being painted. This will help the surface hold onto the paint or varnish.
Ensure that you vacuum all the dust up before you start painting to prevent any dust getting mixed in with the paint, which would ruin the finish.
Clean the skirting boards with a slightly damp sponge to remove any dust from them.
Next cover the wall above the skirting boards and the floor below them with masking tape to prevent any varnish or paint from being accidentally applied to them.
You can either jump straight to the application stage, or if you want to do a full job, you can now apply some primer to the skirting boards.
You can now apply your paint to the skirting boards, ensuring that you work in one direction to ensure a consistent look throughout.
Leave for 24 hours to dry before applying a second coat. If there any imperfections from the first coat, lightly scrub them away with sandpaper.
Apply the second coat and leave for a further 24 hours to dry fully.
Can I Paint Skirting Boards Myself?
Painting skirting boards can be tedious and tricky as you must be meticulous with the accuracy, but a DIY job is still possible.
The main things to remember are to paint in one direction, ensure that you protect walls and floors from the paint or varnish and to allow the paint or varnish to dry in a well-ventilated room for 24 hours between coats.
Building Regulations & Planning Permission for Painting Skirting Boards
There are no building regulations that prevent you from painting skirting boards. However, if you live in a listed building, always check with the local authority before carrying out any home renovations no matter how small.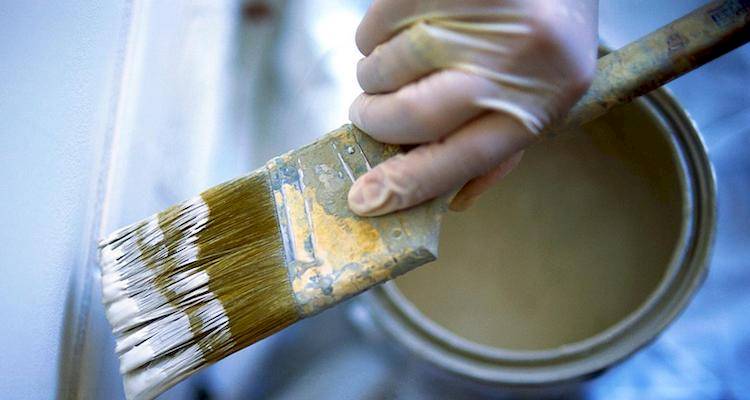 Hiring Contractors to Paint Skirting Boards Checklist
Finding a good contractor has become increasingly easier over the past decade with the increasing uses of the internet and social media. Using both of these tools to find tradespeople is now the most popular way of not only finding someone but vetting their previous work.
Not only can you see work examples, online portfolios, price lists and availability, but most importantly, you will be able to see the reviews that previous customers have left the contractors.
There are some things to remember when hiring a tradesperson or company, and we've broken them down into the checklist below:
Shop around! Don't just hire the first firm or tradesperson to give you a price. Get some different quotes and do some negotiating before opting for someone.
Make sure you know exactly what the quote includes, i.e. materials, waste removal etc.
Vet the firm or individual first. Check out the reviews and scores that they have, along with checking out any accreditations they have that highlight them as respected in the industry.
Be clear on timescales and prices before work commences.
Ensure they have liability insurance that makes them legally allowed to work on your property!
FAQs
What is the best paint for skirting boards?
There isn't a definitive way to determining the 'best' paint for skirting boards, as everyone will have their own preferences.

Traditionally, a gloss paint would be used for skirting boards for shiny and glossy finishes, however satin finishes from satinwood and eggshell paints have become very popular in recent years.
How do you avoid getting paint on the wall when painting skirting boards?
Masking tape is the easiest and most effective way of protecting walls and fittings while painting.
Why do you need to sandpaper skirting boards before painting?
This removes any imperfections on the skirting board, along with removing any previous finishes that may still be on the board.
Can you use emulsion on skirting boards?
Emulsion is a paint designed for plaster, so this wouldn't be an effective paint to be used on wood or skirting boards.
What wood is used for skirting boards?
You can make skirting boards out of pretty much any wood you desire, but the most common woods are MDF due to its versatility and value.
Sources
https://www.homebuilding.co.uk/advice/painting-skirting-boards
https://mdfskirtingworld.co.uk/blog/whats-the-best-paint-for-skirting-boards/

Last updated by MyJobQuote on 15th September 2021.