Replacing an Immersion Heater Cost
Want to know how much replacing an immersion heater will cost?
Below you'll find a breakdown of prices for the typical costs of an electric water heater replacement, as well as how much a professional will charge to do the job.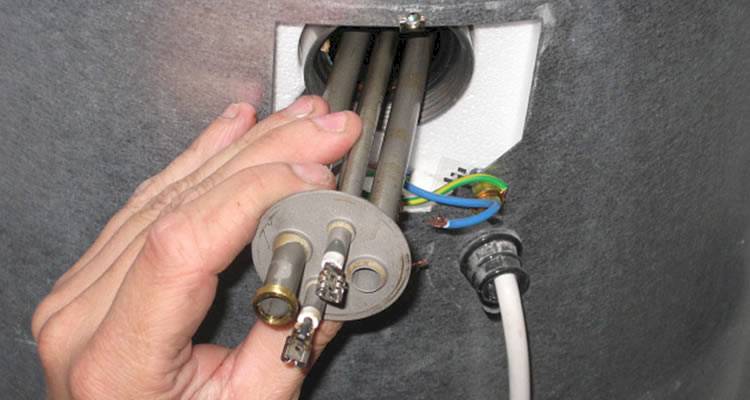 Average cost of replacing an immersion heater is:
This job takes around: 1-2 hours
£108
How Much Does Replacing an Immersion Heater Cost?
Although most UK homes only use immersion heaters as a backup source for hot water, they can be incredibly useful during the summer months when the central heating may be switched off, but hot water is required.
The average cost of replacing an immersion heater is between £108-£120 and can take between 1-2 hours. Electric immersion heaters are simply water storage cylinders which are heated by an electric coil and can provide hot water independent of the central heating system. Depending on the size of the water storage cylinder may be up to 3 electric heating elements inside.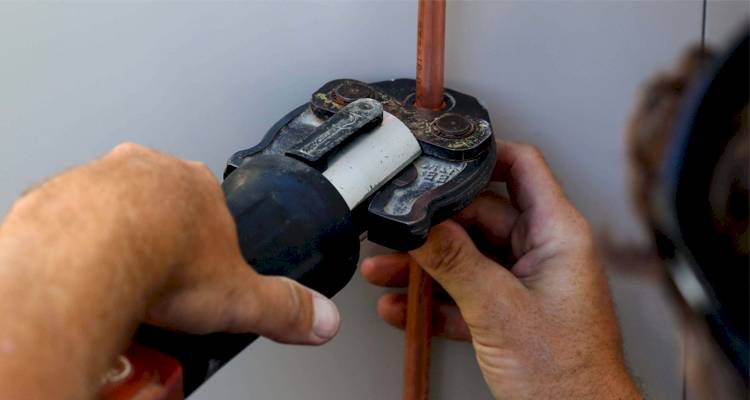 These elements can usually be replaced without replacing the storage tank and won't add too much to your new immersion heater cost.
An experienced DIY enthusiast can do this, but in many cases, this is a job best left to a professional. The service on this website allows you to find reputable local tradespeople quickly and easily, even better, it's completely free!
Replacing an Immersion Heater Prices
Below are some estimated costs of installing immersion heaters, as well as their duration time.
| Job Description | Duration | Material Cost | Labour Cost |
| --- | --- | --- | --- |
| 27-inch copper immersion heater | 1-2 hours | £20 | £90 |
| 27-inch titanium immersion heater | 1-2 hours | £30 | £90 |
| 14-inch copper immersion heater | 1-2 hours | £18 | £90 |
| 11-inch titanium immersion heater | 1-2 hours | £30 | £90 |
| Replacing a single element copper immersion heater | 1-2 hours | £30 | £90 |
| Replacing a double element copper immersion heater | 1-2 hours | £45 | £90 |
| Replacing a single element copper immersion heater | 1-3 hours | £50 | £120 |
Below are the average costs of unclogging and cleaning the drains.
| Job Description | Avg. Cost |
| --- | --- |
| Call-out cost | £50 |
| Emergency call-out cost | £150 |
| Rodding the drain | £70 |
| Jetting the drain | £160 |
| Rodding and jetting the drain | £200 |
Supply Only Costs
If you're an experienced DIY enthusiast and are looking to replace your own immersion heater, then you'll need to order the materials separately.
This would include the immersion heater element and a flat immersion heater spanner, which you can purchase online for between £5-£15. Below is the average supply cost of each type of immersion heaters.
| Supply | Avg. Cost |
| --- | --- |
| In-line heater | £20-£25 |
| Flange heater | £15-£20 |
| Screw plug heater | £30-£40 |
| Over the side heater | £40-£60 |
Additional Costs
At My Job Quote, there are a variety of articles helping you price up jobs within your property.
Other jobs you may need to complete when replacing an immersion heater include having to remove and replace a radiator for up to £200, install a bathroom extractor fan for around £300, or install underfloor heating for an average cost of £800. To secure your home, it also may be worth applying for an electrical safety certificate for £120.
However, if after reading this article, you've decided that an immersion heater may not be for you, there are other water heating options to consider.
These include the opportunity to install a new boiler for around £2,000, installing an oil boiler for approximately £2,700, install solar panels for £5,000, or lastly, install an air source heat pump for up to £8,000.
Labour Costs and Timescales
A tradesperson will typically charge no more than a standard rate of £100 for this type of work unless other issues take place, causing a longer job.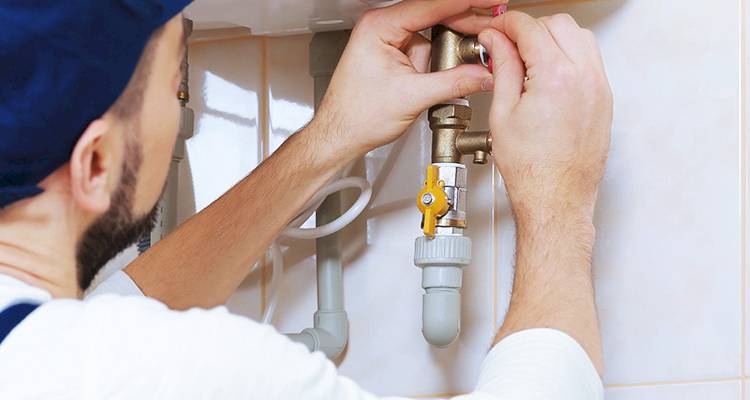 This job will typically take 1 to 2 hours depending on the ease of access for tradespeople, and in case the immersion tank needs to be emptied entirely (most of the time, this won't be the case). When it comes to choosing a new electric heating element, make sure that you choose a new element of the same size, shape and power rating.
Cost Factors of Replacing an Immersion Heater
Although we have provided a general outline of the average cost of replacing an immersion heater, there will be several factors that may affect your budget. Below is a general list of cost affecting factors that you may encounter when replacing your immersion heater.
Type of Heater
The type of heater you choose will influence your budget and pricing, although most are within a similar price range. Copper immersion heaters typically cost between £20-£30, whereas titanium immersion heaters typically cost between £30-£40.
Running Costs
The running costs of an immersion heater can be fairly pricey as it's using electricity for a fuel source which is a higher price than natural gas. Below is a table featuring the average running costs of an immersion heater based on size.
| Size | Avg. Running cost per/Hour | Avg. Running cost per/Week | Avg. Running cost per/Month | Avg. Running cost per/Year |
| --- | --- | --- | --- | --- |
| 3kW | 40p | £5.60 | £22.40 | £291.20 |
| 6kW | 80p | £11.20 | £44.80 | £582.40 |
Size of Heater
The size that you pick for your immersion heater will also affect the price. When selecting and buying your heater, the supply only costs will add up.
An 11-inch copper immersion heater can cost around £10, whereas a 27-inch copper immersion heater can cost around £15, the price increase isn't too drastic but can lay up with other factors.
What's Involved in Replacing an Immersion Heater?
Often when the immersion heater burns out, your house will be plunged into darkness due to the short-circuit. If you call an electrician, he will identify the fault is with the immersion heater and may recommend a plumber!
If hiring a plumber to do this job for you, then you should look for proven track records and also ensure that they are registered with a professional trade body and have a checkable work history. It's also a good idea to check that they are fully insured and offer a comprehensive guarantee on their work.
Unless the tank is leaking or badly corroded leading to discoloured water, the usual problems with immersion heaters can be solved by replacing either the heating element or thermostat.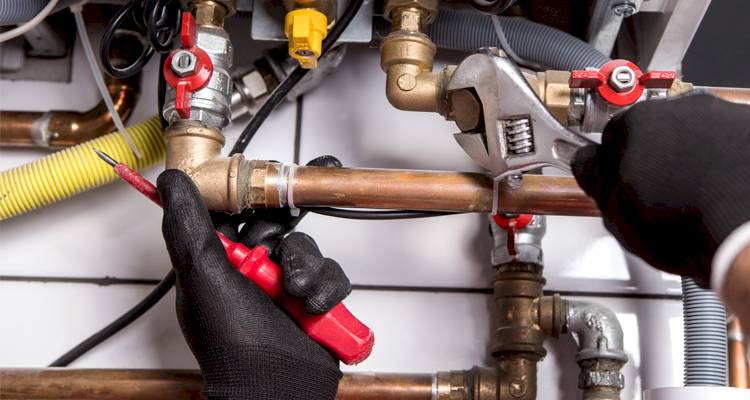 If you're confident with electrical wiring, then replacing an immersion heater can be a relatively straightforward task and can be completed in just a few hours. When undertaking this task, you want to make sure that your consumer unit/fuse board isn't to blame for any issues.
Once this has been thoroughly checked, you'll need to detach the circuit from the fuse board and turn the immersion heater off to avoid any safety hazards and begin the task, safely.
After everything is safe and ready to go ahead, you'll need to test your heating elements with an electrical test meter to ensure all power is off and disconnect any electrical wiring.
After this, you'll have to inspect your thermostat and examine the continuity of the resistance over each terminal. Once you've completed all your checks and inspections, remember to drain the tank completely before removing your immersion heater.
Things to Consider:
When buying a new replacement immersion heater, you need to make sure that the parts and serial numbers are eligible for your home or you'll also have to order an element of the correct size. If not, you may waste a lot of time and money which could have been done easily with a professional.
If you're tackling the wiring work, you must make sure that all of the electrical connections are solid and compact before you restore the power, refill with water and turn on. This can often be tedious, and if you know you don't have the time or patience, then it may be best to hire an electrician or electrically qualified plumber for the job.
Can I Replace an Immersion Myself?
If you decide to replace them yourself, then you should know that you will often have to drain the tank before replacing the heating element which will increase the time taken for this job.
You may be lucky and find just the top element needs replacing so the tank may not need to be completely emptied, but sod's law dictates it will be the bottom element which is defective! If you have a spanner which will fit the heating element, it is not too difficult to do this job on your own as long as you have easy access to the water cylinder. But you will probably find in most properties the hot water storage tank is hidden away in the most awkward of spaces!
Do not attempt this job as a DIY project unless you are 100% sure that you have the skill level and confidence required to complete the job safely. Make sure you have all the correct tools required, in particular a special spanner which will likely be necessary to fit the immersion heater.
Things to Consider:
Over time heating elements will simply burnout
Immersion heaters can be changed without changing the water cylinder
Check the circuit breakers before buying a new immersion heater
The water cylinder will need to be at least partially emptied
Types of Immersion Heater
There are different types of immersion heaters to choose from, and they all serve a different purpose.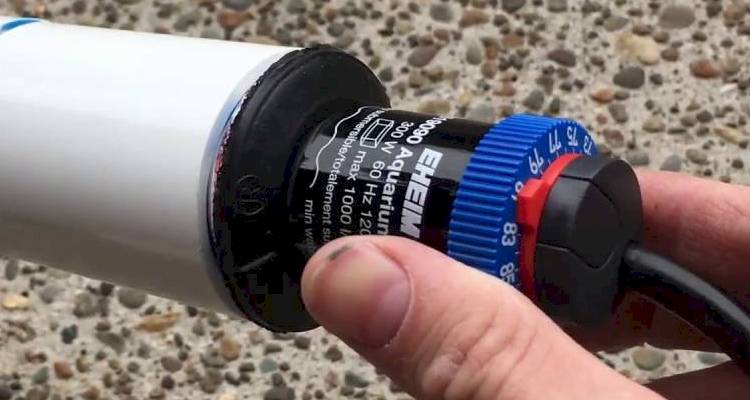 In general, an immersion heater is simply a water tank with an electric heating element inside, essentially the same as an electric kettle but on a larger scale! Below is a list of the different types of immersion heaters with a pros and cons list for each.
In-line Heaters
In-line heaters can also be called circulation heaters, this type of immersion heater comes in a range of materials including stainless steel, titanium, and standard steel.
In-line heaters offer indirect heating where the fluid is flowing through a loop which is closed around the heating element until it achieves the desired temperature.
Pros
✔ Different material options
✔ Easy installation
✔ Efficient and versatile
Cons
✖ Higher initial cost
✖ May need additional maintenance
Flange Heaters
Flange immersion heaters are extremely versatile and can heat all kinds of fluids such as oil, fuels, water, gas, and thermal fluids, coming in shapes including straight or L-shaped.
This type of heater combines together a variety of compounds which resist against corrosion and offer longevity.
Pros
✔ Easy installation process
✔ Simple control options
✔ Works for high kW applications
Cons
✖ Not the most eco-friendly option
Screw Plug Heaters
Screw plug immersion heaters can heat both static or circulating water and oils. They contain tubular elements in an intertwined hex plug, and the galvanic insulation lowers the probability of an electric leakage.
This type of immersion heater heats different fluids, liquids and gases with direct contact.
Pros
✔ Versatile
✔ Low-maintenance
✔ Energy efficient
Cons
✖ Limited element space
Over the Side Heaters
Over-the-side immersion heaters are installed on the top of a tank with the heated elements directly engaged either on the side or bottom of the tank.
These offer lots of working space for the inside of the tank as they're small and accessible.
Pros
✔ Take up little space
✔ Easily removable (great for servicing)
✔ Easy to clean
Cons
✖ Longer time needed to reach the required heat temperature
Alternative to Immersion Heater
Immersion heaters are not always the right choice for certain households and can sometimes be dated. If you're looking for different alternatives to an immersion heater, we've put together a list of different kinds of ways to heat your properties water with a pros and cons list.
Air Source Heat Pump
An air source heat pump shifts around heat that is consumed by external air into an indoor setting.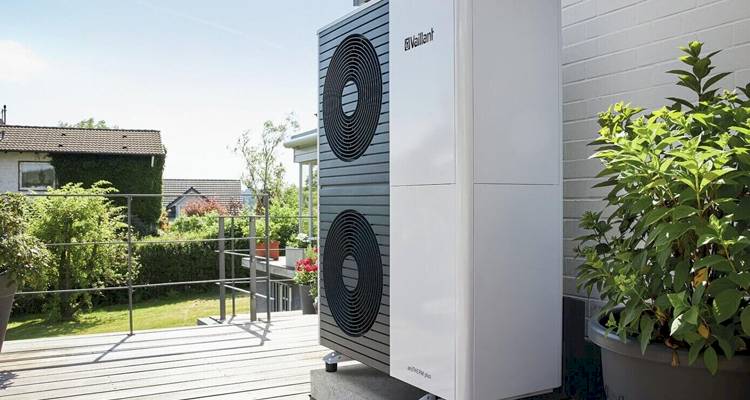 It does this through the wet central heating systems that heat up radiators and supply hot water.
Pros
✔ Cheap to run
✔ Generates less CO2 emissions
✔ Low-maintenance
Cons
✖ Noisy
✖ Extra costs for underfloor heating
✖ Lower heat supply
Ground Source Heat Pump
Also known as a geothermal heat pump circulates a combination of water antifreeze around the ground loop in your garden. Then, the heat from underneath your garden surface can be absorbed into the fluid and flows through a heat exchanger, landing at the heat pump.
Pros
✔ Saves space
✔ Low-maintenance
✔ Also provides cooling in summer as well as heating in winter
Cons
✖ Pricier than air source heat pumps
✖ Needs an expert installer
✖ Energy is specific to location
Solar Thermal
A solar thermal is an excellent option for those looking for an eco-friendly heating alternative as it provides energy and carbon savings. It works by utilising the energy from the sun and transforming it into heat for your home as either space heating or hot water.
Pros
✔ Eco-friendly
✔ Endless energy for free
✔ Cheap to install
Cons
✖ Requires regular maintenance
✖ Needs a new hot water cylinder
✖ Only able to heat water
Do I Need to Replace My Immersion Heater?
It's usually not that difficult to tell if you need to replace your immersion heater or if your immersion heater is not working.
Typically, your house will emerge into darkness when the circuit gets cut out because the element's protective covering has failed and let water in. As I'm sure you're aware, water and electricity are not a good combination, and this may throw your circuit breaker into the consumer unit.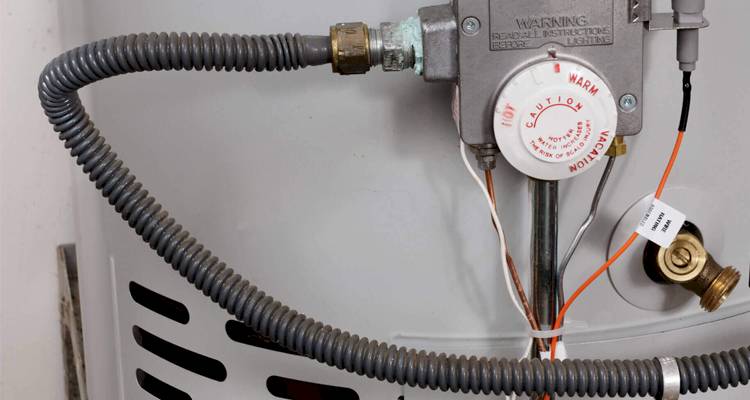 However, this is the worst-case scenario, you'll also be able to tell if your immersion heater needs replacing if your water is taking a long time to heat up and generally running slow or hiccupping.
If you're ever unsure, never attempt any electrical work by yourself or without professional assistance, this can be extremely dangerous, especially when there's water involved.
Other signs you may need to replace your immersion heater include:
You've had your heater for a long time
It's making unusual noises
Your water heater is leaking
Your water is staying cold
Removing an Immersion Heater Cost
You may need to remove your immersion heater completely if you have any of the issues noted in the above paragraph. There are many ways you can get rid of your old immersion heater and help someone else out at the same time.
You will need to call in a professional to remove your heater safety and securely by cutting the power, shutting off the water and draining the tank, removing the water tank. Below is a list of disposal options which may work for you.
Donation
If your heater is still working and in stable condition then you can help someone out by donating it to a donation centre for free, or set up an online advertisement to see if someone can come to pick it up. This is a great way to help out your local community and be eco-friendly.
Recycling
There are lots of recycling centres which will utilise your heater and recycle the scrap metal parts. This is a great way to help out the environment and make sure that no parts go to waste and usually is free of charge.
Skip Hire
Skip hire can be included in the price of a contractor if you're hiring them to remove the immersion heater. However, if you're looking to organise a skip hire yourself, this can cost around £60 for a 2-3 yard skip, or £100+ if you need a larger skip.
Hiring Someone to Replace an Immersion Heater Checklist
Before you hire someone to replace an immersion heater in your home, there are several things you may need to consider first when weighing up different contractors in your immersion heater cost replacement.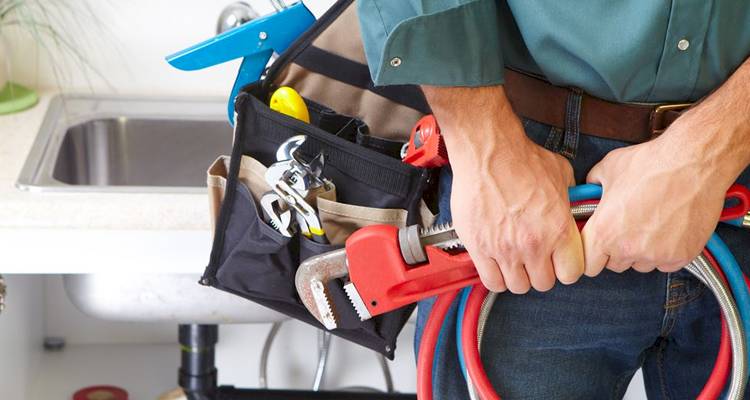 Below is a simple step-by-step guide for you to contemplate when hiring a professional to carry out the job:
Seek out a few options. It's a good idea to speak to several different electricians and ask for a handful of quotes before settling on one company/tradesman. Even if you think you have a good deal straight away, you should always weigh up other options.
Double-check that the electrician is authorised to replace an immersion heater and has completed similar jobs to this beforehand. Always ask for references and pictures from their previous clients.
Make sure to complete a written agreement before any work takes place. This will ensure you have a clear outline of the job specification and what services will be included in their quote.
Always make sure that your tradesperson is insured and offers a guarantee for their work, as well as being registered with a reputable trade body.
Last but not least, remember to ask for a receipt or payment confirmation to protect you against possible future disputes.
FAQs
What is an immersion heater used for?
An immersion heater is a type of electric water heater which can be found within a hot-water cylinder powered by an electric current. They are usually attached to their own power supply by a cable, using an electric resistance heater to heat up the encompassing water.

Whenever the temperature falls below a particular level of heat, the immersion heater will turn back on until it reaches its preferred heat level.

Aside from using the mains to supply electricity, an immersion heater can also be joined to renewable energy sources such as solar panels which could be a cheaper option.
How long does it take an immersion heater to heat a tank of water?
This can change depending on the size of the tank and how much water it can hold, as well as how powerful your immersion heater can get.

An average time is usually around 1-2 hours to reach your specified temperature, but this can increase or decrease depending on your specific situation.
What is the ideal temperature for an immersion heater?
The ideal temperature for an immersion heater is recommended to be set at 50°C. The temp is controlled by the hot water cylinder thermostat and heats it before it comes out of your household taps.

However, if you own a twin immersion heater, then the top element should continue to be 50°C, whereas the bottom element should be 60°C.
What size immersion heater element do I need?
The size of your immersion heater element is dependent on your specific heater choice and size; however, typically the most common element size is 11 inches for top heat only.

To heat an entire cylinder, you can also purchase 14-inch, 18-inch, 27-inch, 30-inch, and even 36-inch elements.

Your element should be between 3 to 6 inches shorter than the heater's maximum length; a longer element will affect your immersion heater element replacement cost.
Do immersion heaters use a lot of electricity?
Immersion heaters typically use a fair bit of electricity and can cost around 50p per hour to keep a 3kW immersion heater running, amounting to 15p/kWh.

However, the immersion will switch on and off through the day as the thermostat will be fluctuating to reach its desired temperature.
Can my thermostat be replaced without draining the complete cylinder?
Yes, it can! But, you need to make sure that you isolate the power supply prior to detaching the thermostat's cover or electrical connections.

So, as soon as the power has been disconnected, you can have the thermostat removed and replaced without having to drain the water tank.
How will I be able to tell if the watts or voltage for the element need to be replaced?
Don't worry; you can find this out easily! Element's usually have a stamp which provides its specific wattage, voltage and even the identification of its manufacturer.

However, if this looks foreign to you, then it's best to ask for assistance from a professional.
How often should I maintain my immersion heater?
You should carry out regular maintenance on your immersion heater and make sure you always check up on it. Make sure to ask your installer or supplier on the best way to maintain your heater to avoid misusing certain products.

Heavy water needs to be handled to stop calcium deposits from clinging to individual elements.

It's imperative that you adhere to a strict maintenance schedule and inspect your immersion heater once every six months to avoid pricey replacements.
My element is leaking! What do I do?
If your heating elements are on the more ancient side, then you could end up with complications such as rusting, humidity, water leakage and dents leading to a lot of fix jobs.

The best way to solve a leaking element is to replace the valve; you can do this by turning off the power at the immersion heater switch, turning off the cold water inlet valve, and adding a hose to the drain valve, and draining the tank.
What is Watt density?
This is a term used by heating industry professionals to outline the quantity of acceptable wattage over parts of a heater's exterior. Watt density can also be recognised by acronym (WPSI), and typically, oil has a lesser WPSI to water due to its liquid resistance.
Sources
https://www.easyflow.co.uk/immersion-heater-replacement.html
https://durexindustries.com/over-the-side-immersion-heaters

Last updated by MyJobQuote on 23rd February 2022.