Triple Glazing Cost
Trying to find out how much triple glazing costs? In this article we breakdown the prices of triple glazed windows for different house sizes and types.
This makes it simple and easy for anyone to calculate the cost of installing triple glazing in their home.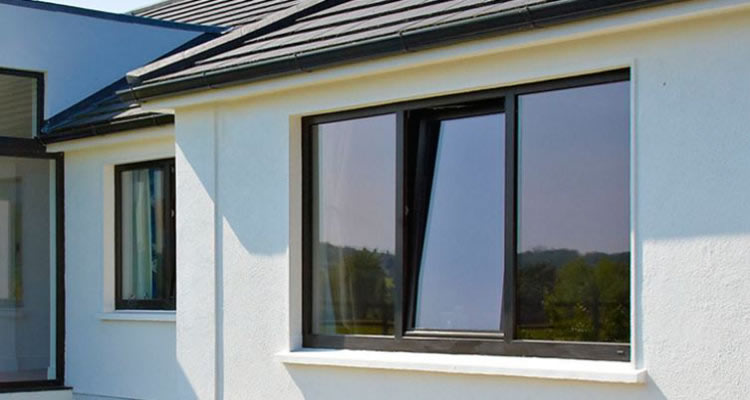 Average Cost of Supplying and Fitting Triple Glazing
This type of job normally takes around 3 days to complete.
£4400
How Much is Triple Glazing?
Triple glazing simply uses three panes of glass within a sealed frame, instead of the more traditional two panes. Between the three panes are small gaps which are filled with air or a gas such as Argon. So, although glass conducts heat fairly well, double and triple glazed windows reduce this heat loss using the layers of air/gas in between the panes making it a lot harder for heat to escape.
Triple glazing is expensive but obviously even better when it comes to heat insulation, so is most popular in Scandinavian countries and other regions with very cold winters.
In the UK right now double glazing is still more popular, but triple glazing is rapidly catching on. Triple glazing can help to combat the heat loss during the cold winter months, it does the same job as double glazing, but better!
Triple glazing is, however, more expensive than double glazing, costing roughly 33-50% more for exactly the same style of window. Fitting triple glazing is beyond most DIY enthusiasts, so local joiners or window fitters will be required.
Often the company selling the windows will also provide an installation team, but there is nothing to stop you from shopping around for windows direct from the manufacturer online and then hiring a fitter to install them for you.
It is crucial that triple glazed windows are fitted correctly, poorly fitted triple glazing is simply a waste of money! To find local tradesmen to install triple glazing please use the free service provided on MyJobQuote.co.uk. All you need to do is fill in some brief details about the job along with your contact information, then sit back and let fitters get in touch with you to provide quotes.
Triple Glazing Prices
| Job Description | Duration | Material Cost | Labour Cost |
| --- | --- | --- | --- |
| Triple glazing supplied and fitted to typical 2 bedroom flat with 4 windows | 1-2 days | £1600 | £375 |
| Triple glazing supplied and fitted to an average Semi-detached 3 bedroom house with 9 windows | 2-3 days | £3550 | £700 |
| Triple glazing supplied and fitted to a Detached house with 3 bedrooms and 12 Windows | 3-4 days | £4800 | £900 |
| Triple glazing supplied and fitted to 4 bedroom Detached house with 15 windows | 4-5 days | £5800 | £1200 |
Triple glazing things to consider
Triple glazing is still much less popular in the UK compared to Scandinavian countries such as Sweden, Denmark and Norway. Their even colder climates mean the extra insulation against heat loss provided by triple glazing is needed. Triple glazing comes as standard in most Scandinavian homes for this reason.
But in the UK it is not as straightforward. Double glazing and triple glazing both do the same job, triple glazing just does it slightly better. However, when comparing triple vs double glazing, few triple glazing companies take into account the frame of the windows, but uPVC is a poor insulator and is still the most common frame material for triple glazed window units.
So, if you are considering triple glazing, get timber-framed windows with triple glazing if you want to achieve the biggest savings possible. Triple glazing will definitely make your home energy efficient, but the benefits will be minimal if other parts of the building are losing heat, in such cases, triple glazing may not be the best investment and you should look at other simpler and cheaper options such as cavity wall insulation, loft insulation, draught excluder's, curtains first – despite what pushy glazing salesmen will try and tell you!
But if the rest of your home is already well insulated and money is not tight, then triple glazing will make your home slightly warmer and quieter, but energy bill savings will be minimal. But for those without double glazing, the benefits of fitting triple glazing are huge, including improved energy efficiency, lower heating bills, a warmer and cosier home, extra security, and noise reduction.
Doing it Yourself
DIY triple glazing is not a realistic solution for most people, but if you have some carpenter skills along with the right approach, there are significant possible savings to be made.
Today you can buy quality triple glazing windows online at fantastic trade prices direct from the manufacturers often with free delivery! This could mean saving thousands of pounds on your replacement windows by cutting out all the middle man and buy directly from the manufacturer, then fitting them yourself.
Most manufacturers websites will have instructions on how you should measure the windows before ordering. It is absolutely crucial that you follow these instructions exactly as if you get the sizes wrong, you are left with two options;: you either make the windows fit, leaving a messy unprofessional job which will likely wipe out any potential energy savings due to the bad fit, or you bite the bullet and order the right sized windows this time paying twice as much as you needed to and probably wiping out any potential savings you may have made by fitting the windows yourself!
So unless you have lots of experience and are very confident fitting windows, do not try this yourself, get a professional in to do the job right the first time! On the other hand, if you have the right skills and experience, you could save a lot of money, perhaps £500-£1000 depending on the size of your property and the number of windows.
Triple Glazing Checklist
The windows contribute about 20% of heat lost from houses with old double glazing
Triple glazing reduces heat loss and noise through the windows
Triple glazing makes a house more comfortable to lie in, but is expensive
Make sure your home is already well insulated before investing in triple glazing
FAQ's
Is triple glazing worth it?
If you already have a well-insulated house, triple glazing might be a good option for you, as it will make your home even warmer, safer and more energy efficient. If you live near a noisy road or have rowdy neighbours, triple glazing will also help make your home quieter. But otherwise, triple glazing only really makes financial sense if you are replacing single glazing or old inefficient double glazing.

How much will I save if I fit triple glazing?
Changing all windows from single to triple glazing could save a lot of money every year, as much as £175, which could work out to be around 50% of your annual energy bill. However, the savings made by replacing modern double glazing with triple glazing are minimal.
How much does triple glazing reduce noise?
The extra layer of glass and the additional insulating gap will improve your home's sound insulation and reduce the amount of noise entering your home. So even if not a good idea on a purely financial basis, triple glazing is worth considering if you live in a noisy area. But if you live in a pretty quiet area you will probably hardly notice the difference between double and triple glazing.

What are the pros and cons of triple glazing?
Triple glazing will reduce heat loss and further lower your energy bills and is less prone to condensation. It also offers slightly increased security better noise insulation. But it is very expensive and may even slightly reduce light levels. In certain conditions, triple glazing is also prone to condensation on the outer layer of glass.


Last updated by MyJobQuote on 26th October 2020.