Solar Panel Installation Costs
Solar panels are another name for photo-voltaic modules or PV panels. They are a great way to generate energy and save money. In this article, we'll delve deep into how much solar panels cost, how to install them, the benefits, and more.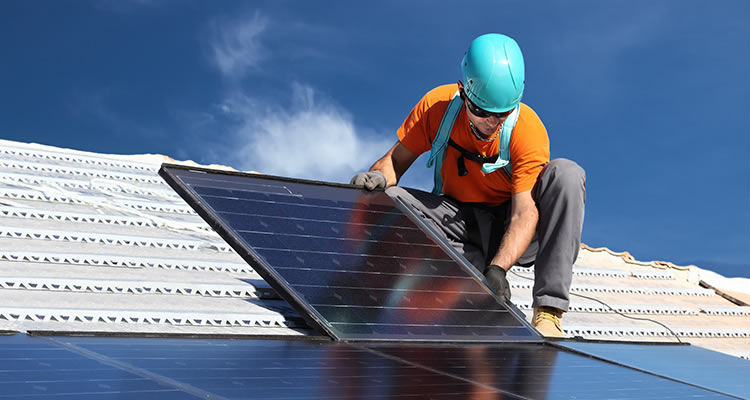 Average cost of installing solar panels:
Depending on the complexity of the job, it usually takes: 2 to 4 days
£4000
How Much Does Installing Solar Panels Cost?
The average cost of solar panels would be anywhere from £2500 to £9000. The price range is so wide because the price depends on several factors. For instance, what kind of solar panel are you going for? How many panels are going to be installed? And how long will the job take?
With all the prices mentioned, it is understandable that a lot of people consider the costs to be considerable and perhaps, even prohibitive. However, there are so many benefits to having PV panels, including how much money they can save, and in some cases, even earn you some income!
Also, there are two major types of solar panels, namely: monocrystalline and polycrystalline solar cells, both of which have different costs and considerations. The former is considered to be the most efficient, and it also lasts longer than other types.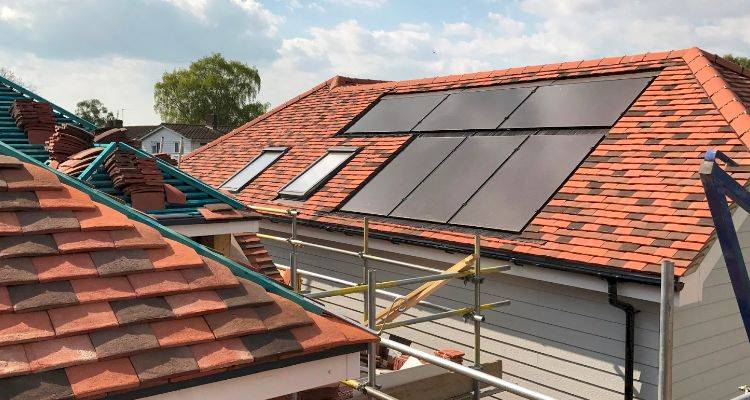 Furthermore, there are the system sizes which typically range from 1kW to 5kW. These are important as it determines how much energy the solar panels can provide. Therefore, 1kW doesn't produce much, while 5kW can handle most of the appliances in your home. So, most homes can operate with 3kW, but it is more expensive than 1kW.
In more specific terms, a 1kW Monocrystalline solar panel should cost between £2000 to £3500. Meanwhile, a 5kW solar panel requires a bigger budget and should cost about £7500 to £9000, but as mentioned earlier, it carries a much larger load. Naturally, these factors also affect the price with the typical 3kW monocrystalline coming to between £5000 to £6000.
On top of that, the condition of the roof is of the utmost importance when installing solar panels as a roof in poor condition cannot sustain PV panels. Therefore, if your roof isn't in order, it might cost extra as it'll need to be repaired before installation.
The other consideration is the labour times as most technicians would charge between £150 to £200 per hour. In addition, the installation process takes between 2-3 days which could culminate in a bill of between £500 to £700 to hire a tradesman.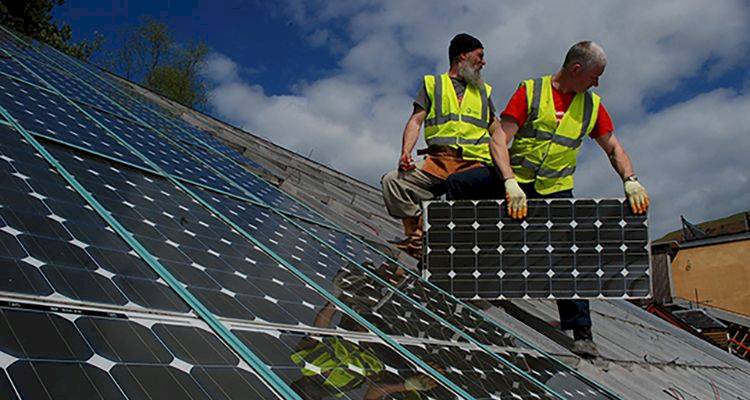 There are a few other things that could affect the cost, including the state of the roof, the location of the property and ease of access. So, ensure you keep these factors in mind when considering the cost of solar panels.
Installing Solar Panel Prices
So, how much are solar panels? They aren't particularly cheap, but they are certainly worth it. In this section, we'll outline the price of solar panels and ensure they are easy to digest by placing them in table form.
| Job Description | Duration | Solar Panel Price | Labour Price |
| --- | --- | --- | --- |
| Monocrystalline 1kW | 2 – 3 days | £2500 - £3500 | £400 - £500 |
| Monocrystalline 2kW | 2 – 3 days | £3000 - £4500 | £400 - £600 |
| Monocrystalline 3kW | 2 – 4 days | £4500 - £5500 | £500 - £700 |
| Monocrystalline 4kW | 2 – 4 days | £6000 - £7500 | £500 - £700 |
| Monocrystalline 5kW | 2 – 4 days | £7000 - £9000 | £600 - £800 |
| Polycrystalline 1kW | 2 – 3 days | £2000 - £2500 | £400 - £500 |
| Polycrystalline 2kW | 2 – 3 days | £3500 - £4500 | £400 - £500 |
| Polycrystalline 3kW | 2 – 4 days | £4000 - £6000 | £500 - £600 |
| Polycrystalline 4kW | 2 – 4 days | £6000 - £7500 | £600 - £700 |
| Polycrystalline 5kW | 2 – 4 days | £7000 - £8500 | £600 - £800 |
Supply Costs Only
If you decide on the DIY route for solar power, then you would need to visit a trusted retailer or patronize a reliable source online. Keep in mind that you'll need enough space on your roof to take the solar panels, so ensure that the roof is in excellent condition or get it repaired.
Each solar panel will cost about £350-£500 per panel. The price varies depending on the system, type, and size. As mentioned earlier, you will require a significant budget for solar panels, but this is better now as the cost of solar panels UK has steadily dropped over the years from about £15,000 to £20,000 back in the early 2010s to about £5000 to £7000 depending on the type.
Also, as mentioned above, monocrystalline solar panels are more durable, but also more expensive, so you would be spending between £400 to £500 per m², while polycrystalline variants cost between £250 to £300.
Additional Costs
The solar panel price is already seen as a bit prohibitive, but definitely worthwhile when appropriately installed. For this reason, you'll also need to consider a couple of factors that might bite into your budget a bit more.
Most of these costs have to do with your roof, as it is one of the most critical aspects of the solar panel installation. Therefore, if you have broken tiles, or the roof is dirty, you'll need to get that sorted before doing anything with the solar panels. In this section, we'll look at some of the most significant costs outside of the main ones for solar panel installation.
Replacing roof tiles
A roof with solar panels needs to be in pristine condition. Therefore, if some of the tiles on the roof are broken or damaged, you'll need to remove and replace them. Roofing tiles or slate roofs are pretty popular and are also quite durable, meaning they could last for several decades. However, like all other housing tools, they can deteriorate over the years, or even crack and suffer damage.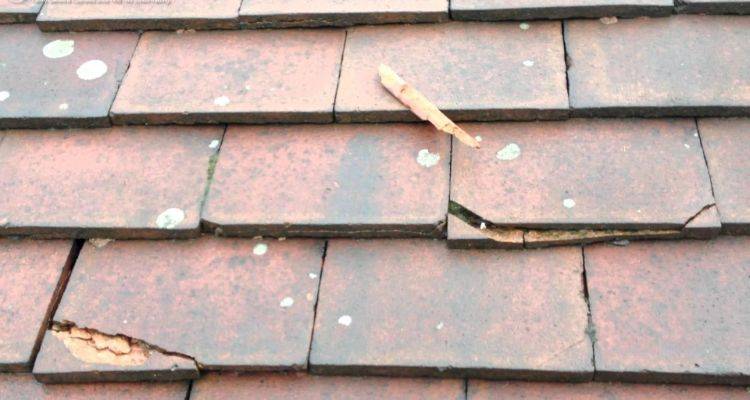 In such cases, you might need to get a professional to replace your roof tiles them with new ones. Thankfully, this isn't a job that takes too long, and it can typically be done within a couple of hours, as long as the damage isn't extensive. That said, it could take significantly longer if many tiles need replacing or the entire roof needs to be overhauled.
It should also be noted that replacing tiles is a very labour-intensive job, so most of the budget will go into the pocket of the tradesperson. For instance, if you are only about five tiles, you should spend between £20 to £30 on the material. On the other hand, you could shell out between £100 to £150 for labour costs, and it should take no more than two hours.
However, the price increases if there is a need for scaffolding or ladders to access the roof. Also, if the job is time-consuming, or the materials difficult to source, then you should prepare about £100 to £150 for the materials. On top of that, the cost of labour also increases, so you could be looking at about £300 to £400 for the work done.
Finally, if you plan to replace the entire roof with a new set of tiles, this could cost quite a bit, and you should prepare to spend £8000 to £9000. Also, the labour costs increase, and most tradespeople will ask for between £2000 to £3000. Moreover, the timescale also increases, and the job could take up to two weeks to complete.
With all of that said, it is understandable if you'd prefer to fit the tiles yourself. This is certainly a cheaper option, but it is necessary to consider all the dangers as replacing tiles requires working with heights. So, if you have a fear of heights, it isn't advisable to do this.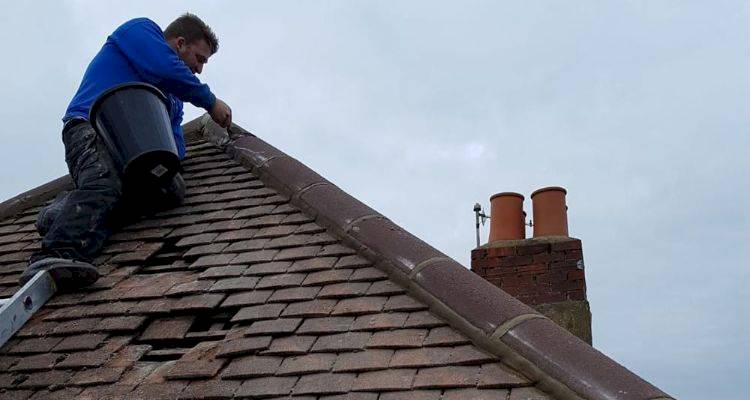 If you have reservations about finding the right contractor, this is understandable, but there are several websites with great professionals who are qualified for the job. You can find out more information, including where to find a good roofer here.
Washing the roof
So, what if your roof doesn't need replacing? Is there still anything to worry about? Well, yes, as solar panels function better on a clean roof Pressure washing is an excellent option as it is pretty easy and convenient.
It might be a little tricky getting the right professional to handle the job as it is pretty delicate. This is because the wrong pressure could damage the roof, or tiles, and even break windows. Therefore, it is best to properly scrutinize the proposed company you want to engage with before moving ahead.
That said, how much does it cost? The price is dependent on the type of house and the amount of time. For instance, a detached house will cost about £500 to £600 as it requires a significant amount of labour. The price is for the labour as there are no materials you'll need to pay for.
The other types of houses are a bit cheaper with a semi-detached house costing between £300 to £450 while taking about 4-5 hours. Meanwhile, a terraced house should be around £350 to £500 and a bungalow will generally go for £300 to £450. Both properties should take the professional about 4-5 hours unless there are other situations to consider, such as access to the roof and so on.
Pressure washing your roof is an ideal way to make the house look neater, and you would be shocked at all the debris and dirt that can collect on the roof when left unattended for a long time. That said, DIY is not advised with roof cleaning as the tools necessary aren't easy to procure.
Apart from that, just like with roof replacements, it is a job that requires working with heights which can be a problem for some. Besides, as mentioned earlier, pressure washing is delicate as the wrong move could damage your tiles or even break other valuables.
For more information about the right companies to go for and what washing a roof entails, check here.
Hiring scaffolding
Under the UK's legislation, scaffolding is essential for any job that requires working at height. This means that you might need scaffolding for solar panel installation or roof repairs. While the use of ladders hasn't been banned or forbidden, it is only suitable for quick jobs that do not require a lot of work.
Therefore all jobs, including installing panels, roofing, cleaning, and so on might require some scaffolding. So, how much would it be to hire scaffolding for the day? This depends on how much scaffolding is necessary, and the job the tradesperson is doing. Most contractors will include the price of the scaffold with any job they are going to carry out.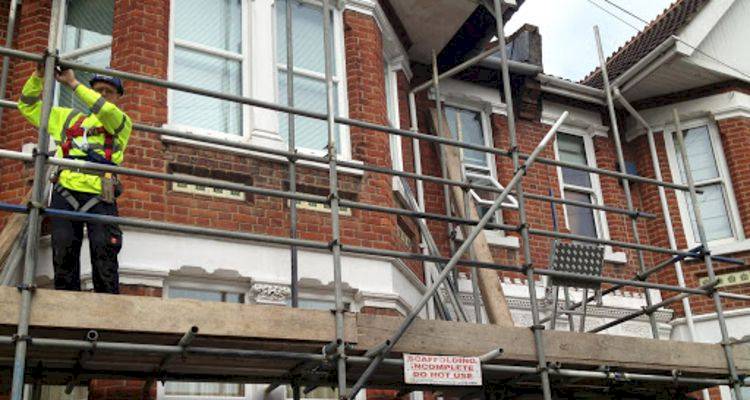 However, the average cost of scaffolding for three sides of a semi-detached house should be between £900 to £1000. For high-level scaffolds used for chimney work, you should budget about £800 to £900 to cover costs.
There are scaffolding kits available for purchase if you would rather do it yourself and they have aluminium pieces that are easy to put together. Not only that, but they are also stable and safe and can easily be moved around by one person.
They are not without drawbacks though as they are less versatile than professionally erected scaffolding for particular jobs. So, ensure you weigh the available options carefully before making a decision. For more information and other prices, you can check here.
Labour Costs and Timescales
Solar panels installation takes time and on an average could take 2-3 days. Also, with solar panels, the materials are way more expensive than labour. That said, the average contractor will charge between £150 to £200 per hour.
It should be noted that most contractors will add the price of labour to the overall cost. Furthermore, the timescale necessary for installing solar panels can change depending on a couple of factors, including the size of the panels, and the state of the roof.
For instance, if your roof is in poor condition, then you will need to fix it before installation can commence. Also, if the roof is difficult to access, it could prolong the time necessary to complete the installation.
Cost Factors of Installing Solar Panels
As mentioned at various points in this article, the cost of solar panels relies on several factors. While we've mentioned some of them, in this section, we'll dive into each factor and explain it in detail.
Location of property
The location of your home could increase or reduce the cost of solar panels. For instance, installation in urban areas might be a tad cheaper than in more remote locations.
Also, most contractors charge per hour and start timing from the moment they leave their offices. Therefore, travel time will also figure into the final bill.
If your home is a great distance, or is difficult to locate, the bill might increase. Therefore, it is usually advised that you consider the location of the company you want to engage before pressing ahead.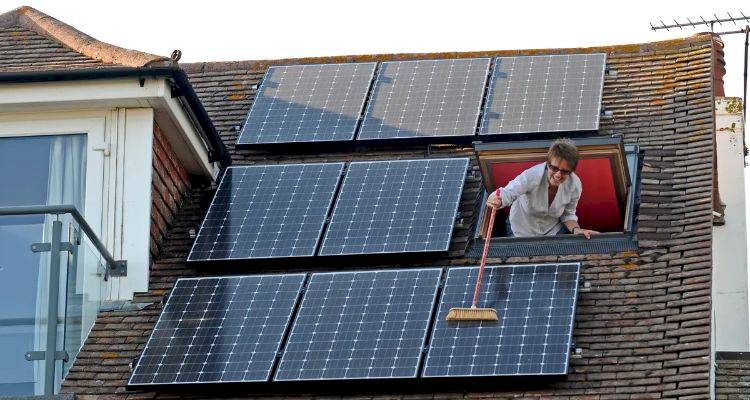 On top of that, getting professionals in rural areas might be a lot more difficult, which means they tend to charge more. Conversely, your location might be so remote that there are no competent professionals who can handle the installation in the area.
This means you may have to contact a company that is located far away from you. As explained above, this will lead to longer travel times, and in turn, a higher price.
Type of solar panels
There are two major types of solar panels: monocrystalline and polycrystalline. While both serve the same purpose essentially, they have different properties which make them vary slightly in price. For instance, the monocrystalline variant is more expensive but is also more durable and
convenient. Therefore, if you want the monocrystalline solar panels installed, it will likely cost more.
Size of solar panel
The size of the solar panel also matters. Small solar panels are cheaper to lay out, and they also aren't too tasking, meaning the price of labour might be reduced. However, larger panels, like the 5kW types, are more expensive and also require more labour.
Also, contractors might need an extra hand if the panel is really large, which means you'll have to factor the labour costs of another individual.
Ease of access
The installation of solar panels is usually performed on the roof. Therefore, if the roof is difficult to access, it could cost more. This could be as a result of obstacles or other circumstances, but restricted access to the roof usually means the job will take longer, which consequently increases the price.
Condition of the roof
The roof is crucial when it comes to the installation of solar panels. Therefore, if it is in poor condition, it'll have to be repaired, which costs extra money. Also, if the roof is dirty and needs a wash, it would be more challenging to fix the solar panels, meaning you'll also need to pay for cleaning.
What's Involved in Installing Solar Panels?
Whenever your specialist comes to install the solar panels, these are the likely steps they will follow:
First, they'll set up scaffolding to ensure that there is safe and easy access to the roof. This is common with most homes, but in some cases including small panel installation, or an easily accessible roof, the scaffold might not be needed. If the professional you engage decides to use scaffolding ensure that it is included in the quote so as not to encounter any surprise charges.
Once the scaffolding is complete and safe access to the roof is secured, the next step is to put some roof anchors in place. Subsequently, a mounting frame is installed, which gives the panels a platform to rest
Following this, the individual solar panels are clamped to the frame. Depending on the contractor, this could be done frame by frame, or by rows
The next step is to complete the wiring. Since manufacturers already handle most of the wiring, all the contractor needs to do is attach the cables to the rails. Also, they'll run the DC wiring found in the PVs into the house
The best contractors ensure that the wires aren't visible. Subsequently, an inverter is set up and connected to the mains supply
Apart from that, a consumer unit and generation meter are also set up. To do this, the contractor will likely place it next to the current fuse box
Once this is complete, the system is tested to ensure it is working perfectly and that solar energy is being generated. At the end of the exercise, an MCS certificate is issued, which then marks the conclusion of the installation process.
Can I Install Solar Panels Myself?
Due to the costs associated with solar panels, it is understandable if you want to do it yourself. The extra £500 to £600 saved could be useful in a bunch of other ways, and if you have the skills, it is a project that can be done using the DIY route.
However, there are a couple of risks involved since it can cause roof damage and other problems if not handled properly.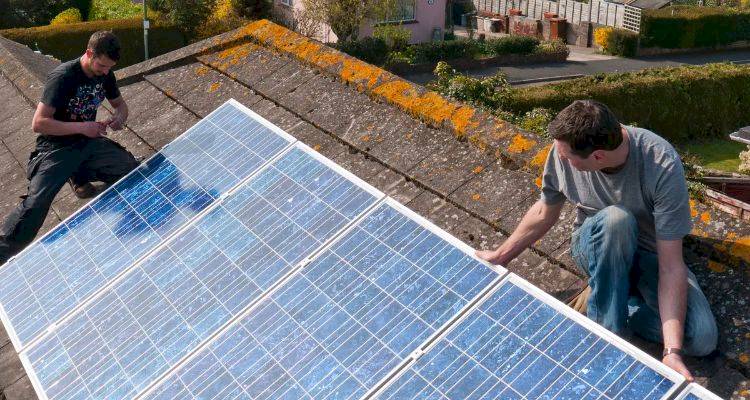 Not only will your DIY skills need to be top-notch, but it'll help if you have some experience with electronics and lifting heavy equipment. Also, there are scaffolding kits that can be purchased and used.
But, if you have any reservations whatsoever about your skills, it is best not to attempt installing solar panels by yourself.
Also, DIY solar panel kits are available, but carry a fire risk if misused or installed incorrectly. Experts are better equipped to inspect your roof and determine if it will be able to hold solar panels.
Another avenue several individuals try out is free solar panels which used to be a service available in the UK. Unfortunately, this is no longer the case and you are left with either DIY or hiring a professional.
The latter is considered the best option as although it costs more; it also has fewer drawbacks and disadvantages.
Types of Solar Panels
The two major types of solar panels available are monocrystalline and polycrystalline. In this section, we'll examine what they are and the advantages and otherwise of both.
Monocrystalline
These are generally considered as the better option. This is due to its higher efficiency and durability. It also doesn't hurt that it looks easier on the eye.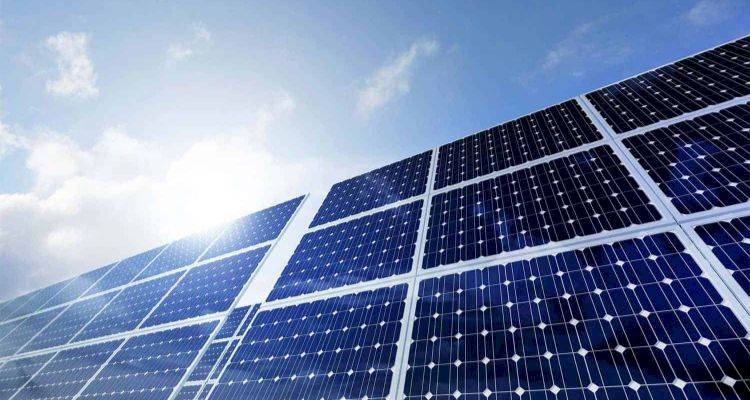 Also, the silicon used in the panels are cut into wafers, and it derives its name from the single-crystal silicon used in the manufacturing process.
Pros
✔ They are more efficient
✔ They are durable and last longer
✔ They take up less space
Cons
✖ They are more expensive
✖ Their performance is affected by temperature
✖ The manufacturing process includes a lot of waste
Polycrystalline
Polycrystalline solar panels are generally cheaper than monocrystalline. However, this is offset by the lower efficiency levels of the panels. Also, polycrystalline solar panels are characterized by their blue hue, which is in stark contrast to the black shades found in monocrystalline.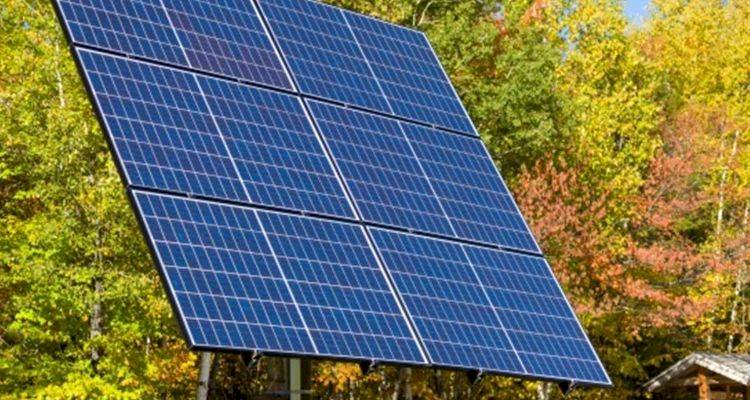 Contrary to how monocrystalline panels are created-- with the help of single-crystal silicon, polycrystalline panels are made using several melted fragments of silicon to form the wafers.
Pros
✔ It isn't as wasteful as monocrystalline
✔ It is more affordable
✔ It is more efficient in warm weather
Cons
✖ It isn't as efficient as monocrystalline
✖ It doesn't last as long
✖ The panels are larger and require more space on the roof
There are also system sizes that range from 1kW-5kW, which indicates how much energy the panels can generate and provide. Therefore, 1kW solar systems aren't very powerful, while 5kW systems can handle most appliances in your home.
Building Regulation for Solar Panels
Solar panels are favourably looked upon by the UK government and are catered for under 'permitted developments'. That said, it is necessary to ensure that they are not fitted above the highest point of the property. Also, it is stipulated that the panels shouldn't protrude more than 200mm from the surface of the roof.
Solar panels are also subject to standard building regulations, including your roof's ability to handle the panels and other health and safety measures. On a few occasions, you might even have to prove to the local planning office that your property is suitable for solar panels.
Planning Permission for Solar Panels
Solar panels are classified as 'Permitted Developments' and therefore, do not require permission before installation. That said, there are a few situations where consent might be necessary, especially if the building is in a conservation area. As mentioned above, you must ensure that the panels aren't above the highest point of the house and also don't protrude more than 200mm from the roof.
Benefits of Solar Panels
It saves money
This is perhaps the most popular benefit of solar panels as they really help you save money. This is because you'll use less energy from the grid and in turn, save money which makes solar panel funding worth it.
Good for the environment
Solar energy is clean and renewable, which means using it helps to reduce carbon footprint. For this reason, solar panels have become a prevalent form of alternative energy.
Low maintenance
Solar panels don't require much maintenance and also tend to make back the investment made on it within a decade. Also, solar panels last for a long time and are considered a worthy investment.
Cost of Removing Solar Panels
While solar panels last for a long time, they have an expiry date of sorts. So, if you've had yours for about 25 years, it might be time to change it. Also, if the roof is damaged and needs repairs, the solar panels will have to be removed.
Getting the panels removed should cost about £300 to £500, and you should budget another £100 to have the panels disconnected from the house mains. This doesn't take labour into consideration which could cost between £50 to £100 per hour and includes waste disposal.
To save costs, you might want to do this yourself, but consider your DIY skills as they are necessary for this operation. Once done, you can pay to have the panels disposed of which could or even have them disposed of for free if it is under 20 panels.
Besides, you could sell the panels back to the manufacturer as long as they are in good condition and you have a battery system.
Hiring Someone to Install Solar Panels Checklist
Before you engage a specialist, ensure the following:
That the person is NABCEP-certified.
That the person has at least a year of experience and preferably three years.
That the company sending the professional is reputable.
It may be tempting to cut costs by getting a less qualified professional, but this will only cost more in the long run as they might do a poor job which you'll pay for later.
FAQs
Do you need a south-facing roof to install solar panels?
While this isn't a must, it is the most effective way to get the best out of the panels.
How long does it take to earn your money back from installing solar panels?

The standard estimate is about 8-10 years. An investment of £20,000 will save you approximately £2,500 a year on energy bills. So, your break-even point should be around eight years.
How do solar panels work?
Solar panels aren't very complicated, and they work by providing photons with the opportunity and environment to knock electrons free from atoms easily. This process helps to generate electricity which can then be put to use.
Is there a way to get free solar panels?
Unfortunately, this is no longer possible as the feed-in tariff which empowered free solar panels was discontinued in 2016
Do solar panels increase the value of my home?
It might not increase its price on the housing market, but it will undoubtedly make it more appealing to potential buyers.
Sources
https://www.greenmatch.co.uk/blog/2014/08/what-is-the-installation-cost-for-solar-panels
https://www.theecoexperts.co.uk/solar-panels/cost
https://www.energysage.com/solar/101/monocrystalline-vs-polycrystalline-solar-panels/
https://www.ukpower.co.uk/solar-panels/regulations-for-installing-solar-pv

Last updated by MyJobQuote on 29th October 2020.