Cost To Install A Soakaway Drain
Soak away drains are a great way to keep water away from your home. How much do they cost to install?.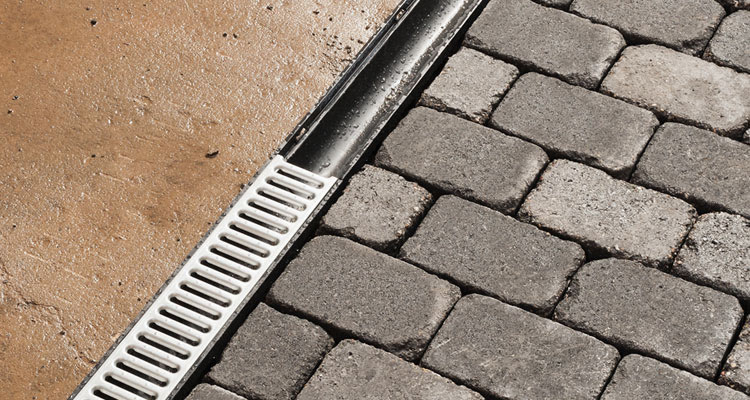 Average cost to install a soakaway drain is £500-£1000
Duration for installation will be between 2-4 days
£750
Drains below your driveway; a simple way to keep water away from the driveway. If you have a straight or seeping driveway, you don't water to run onto it, but rather away from it. So, make sure you find the right system when it comes to allowing the water to properly flow away from your property.
Drains have to be installed properly. Piping should be properly fitted, placed, and drains should be large enough, to ensure the water is running away from your property. If it is not properly aligned, or even a few degrees off during installation, this can result in issues below the driveway over time.
Because you can hire various plumbers and specialists to install piping and draining, you have to know who to hire. You also have to understand who is going to do the paving work, if you are going to be updating the driveway of the home, at the same time you do the installation of new piping.
Whether you are doing a larger or small driveway, you want to know the work is going to be done properly. So, when the time comes to have new piping and drain systems installed, below are a few factors which are going to affect the overall cost of your project installation.
Cost To Install Drains And Piping
| Job Description | Duration | Material Cost | Labour Cost |
| --- | --- | --- | --- |
| 190 Litre Soakaway | 1 Day | £150 | £550 |
| 333 Litre Soakaway | 1 Day | £190 | £600 |
| 800 Litre Soakaway | 2-3 Days | £230 | £800 |
| 950 Litre Soakaway | 2-3 Days | £260 | £850 |
What to consider when hiring specialists
You of course have to hire the right contractors for the job. The only way to ensure this is done, is for you to compare a few local companies, their quotes, and to learn what is required, prior to and during, if you are going to install new drain and water systems.
It is also important to determine if new water lines and drains are installed. In some cases, simply changing a few pipes will do; with older driveways, you might have to remove, and updating wiring and plumbing, which will cost more and take more time to complete.
Decide upon upgrading pavers, doing work on the driveway or simply adding the drain system. If you choose to update the driveway, you should do all projects at once to cut on costs of labour as well as duration for the project's completion.
Ultimately, you want your new driveway to look good and for water to drain away from it. By taking the time to compare a few companies and services they perform, you will ultimately find the best, and have the work done properly.
Doing it Yourself
This is not a simple DIY job. If you plan on installing drains and new plumbing/water lines, make sure you hire the best plumber and contractors to do the job in order to ensure it is done properly and to ensure the home is in compliance with local codes/regulations once the drain system is installed.
Hiring A Tradesmen
Choose companies which speicalise in these installations
Compare companies and work they have perfomed
Understand regulations to make sure your new drains meet them
Find out if the contractors also do paving work, if you choose to update the patio driveway.
FAQ's
How long will this project take to complete?
Typically, the new drain system installation (only) should last from 2-4 days. If you do additional paving work or choose to install water lines and pumps, this can increase duration up to 2-weeks in some homes.
How much are new drains?
New drain systems can run between £500-1000, for most homes. Again, if additional work is required, you will have to calculate these costs, and labour, into the budget as well.
Can I install the drains myself?
It is not advised. If possible, you should hire a local contractor and plumbing team to do this job for you outside of the home, to ensure precision and accuracy in the fitting and installation.
Last updated by MyJobQuote on 7th May 2019.