Loft Conversion Cost
Guide and typical prices for loft conversions.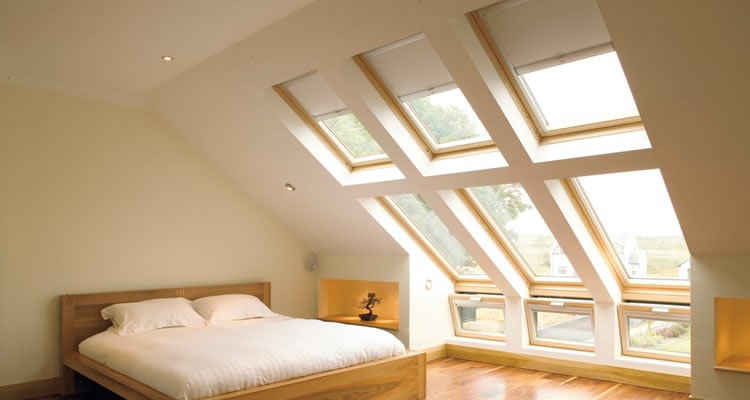 Average cost for loft conversions
This type of job will typically take around 5 weeks
£25,000
The UK has small homes compared to the rest of Europe and the USA, so many families struggle with storage and/or living space. Moving to a bigger house can obviously solve any space issues, but buying and selling homes, as well as moving, are two of the most stressful things we can do in our lives. At the same time, property values constantly fluctuate while stamp duty and solicitor fees are on the rise. Converting your loft can often be an elegant solution to space problems. Plus, as well as extra space, a good loft conversion can significantly increase the value of your home. On average, a well planned and professionally constructed loft conversion, can offer a 200% ROI in terms of increases to property value, no other home improvement comes close. Converting the loft also avoids moving costs and upheaval, allowing you to stay in the same area.
However, finding a trustworthy builder to carry out your loft conversion can be tricky if you don't know anyone that can give you a solid recommendation. But MyJobQuote makes the process really easy, so you can find local tradesman in just three easy steps. Just choose the type of tradesman you want, in this case a builder or loft conversion specialist company, then enter your details along with a short description of the job you need doing. there is no need to contact lots of different tradesman by trawling through the Yellow Pages or similar, just fill in one simple quote form to start receiving quotes from tradesmen that are reviewed by homeowners like yourself for peace of mind!
Example costs for having aloft conversion done
| Job Description | Duration | Material Cost | Labour Cost |
| --- | --- | --- | --- |
| Bedroom with Velux Windows | 3 weeks | £5000 | £10000 |
| Bedroom with Ensuite & Velux Windows | 4 weeks | £8000 | £12000 |
| Bedroom with Dormer & Velux Windows | 5 weeks | £12000 | £13000 |
| Bedroom with Ensuite with Dormer & Velux Windows | 6 weeks | £14000 | £16000 |
Things to consider when planning a loft conversion
If you have considered all the advantages and disadvantages of converting a loft versus adding and extension or simply moving, then the next stage is to consider how much extra space you actually need, which will, of course, have to balanced against your actual available budget. Next, you really need to sit down with an expert to find out what will be involved in the constriction, what options are available, and to then get plans drawn up for local authority approval. This can be done by directly contacting an architect with loft conversion experience, or you can hire a local contractor that will be able to assist with all stages of the conversion, using an in-house architect, or using the services of a local architect with whom they have a relationship.
It is possible, though not recommended, to do a loft conversion as a DIY project, however, you would need to be able to design a loft conversion to be safe and meet all current guidelines, plus draw up plans for the proposed conversion which must be approved by the local authority. You will then need to convert the loft according to building authority guidelines and pass inspection. For these reasons, DIY loft conversions are rarely carried out. Almost everyone planning a loft conversion will use the services of a local builder or other tradesman.
Using the "Find a Tradesman" service on this site will help you to easily find contractors with loft conversion experience in your area, but you should still carry out common sense checks before hiring anyone. A good first step is to ensure any builder/tradesman you hire has a membership to one of the main UK trade associations such as the Federation of Master Builders Guild of Master Craftsmen or National Federation of Builders. Each of these organisations will help consumers to receive a good service and quality workmanship using a stringent entry criteria where members are strictly vetted and have undergone a range of reference checks to ensure that only companies with the right skills and experience are awarded membership.
Doing it Yourself
A loft conversion is a complex job which is best done by a specialist company. However, you can do much of this job as a DIY project if you possess the necessary skills and experience. Typically, a loft conversion will involve first the design and drawing of plans which must be used to seek all necessary approvals and planning. Then once approved, the next step is erecting the scaffold, then making an access hole in the roof. The next step is to lift in the new steel supporting members using a crane and to put the supporting steel joists in place. Once the steel beams are in place the internal floor joists and the stairs can be laid into position, along with dormer window roofing joists if applicable. Next, the internal studwork is erected and fixed in position with insulation placed in between floor and ceiling joists.
Then, the internal partitions can be boarded and plastered. Finally, the building Inspector is then invited for his final visit and if everything is OK the scaffold can be removed. All internal finishing can now be carried out such as fixing skylights, decorating and adding fixtures and fitting. Even for an experienced DIY enthusiast, this is a major job with structural and safety implications, so if in doubt, leave it to the experts! Even if you decide to go the DIY route, at the very least you will require a scaffolding company and it is highly recommended that you also employ the services of an architect. You will also need an electrician to wire in a circuit for lighting.
Planning a Loft Conversion Checklist
Can the existing structure take the weight of a loft conversion
Will there be enough headroom
Consider the pros and cons of a Loft conversion versus an Extension
FAQ's
Will I need building regulation approval?
Yes, there is no doubt whatsoever that you will require building regulation approval for a loft conversion. It is also highly likely that you will need an architect to establish that the structure is capable of taking the designed load. A good architect will also help to ensure the loft conversion will comply with all fire regulations.
Is planning permission required?
Some properties may not require planning permission if the conversion is the first extension on the property and does not exceed 50 cubic metres (40m3 on a terraced property). This of course only applies to properties which are not listed or in a Conservation Area. However, all flats will require planning permission. Once again an architect will be extremely helpful in this regard, as plans have to be submitted to the Local Authority. Allow plenty of time for approval.
Will a loft conversion increase the value of my property?
Yes, if done properly with all the permissions and approvals required to meet current regulations, then a loft conversion will increase the value of your house considerably. However, if the relevant permission and approvals have not been sought and the conversion does not comply with current building regulations, this will have a negative impact on the property value!
Last updated by MyJobQuote on 18th May 2018.