Dormer Loft Conversion Cost
Are you thinking about building a dormer loft conversion?
This ultimate guide is exactly what you need!
We discuss the average prices of a dormer loft extension for various sizes (per square metre) and qualities of finish, including material costs and labour fees.
The average cost of building a dormer loft conversion varies between £30,000 and £60,000 depending on certain factor, but if you want to discover all the details read on below!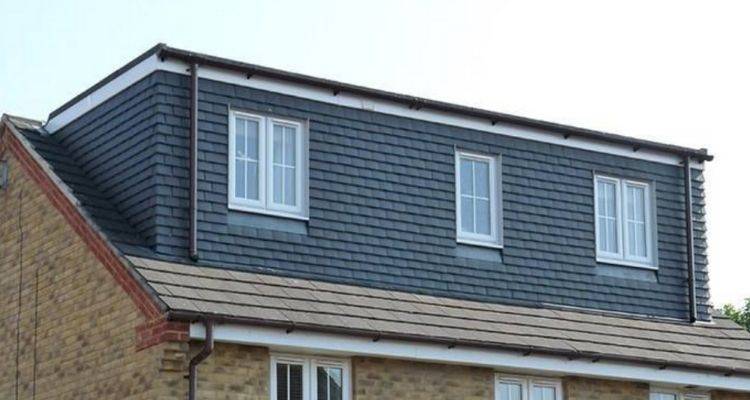 Average Cost for Dormer Loft Conversion:
Depending on the complexity of the job, it usually takes: 6 weeks
£45,000
How Much Does a Dormer Loft Conversion Cost?
The price of a dormer loft conversion varies on average between £30,000 and £60,000 depending on the size of the conversion, the quality of finish, the size of the property, the area of installation and the ease of access.
This overall cost is made up of many smaller fees that are essential to making sure your conversion is successful and completed to a high standard.
The cost for a master bedroom plus an ensuite will naturally sit at the higher end of the spectrum at around £35,000 – £45,000.
Dormer Loft Conversion Prices
A small dormer loft conversion typically costs around £2,000 to £7,000, while a mid-range dormer would be priced at £10,000 to £30,000.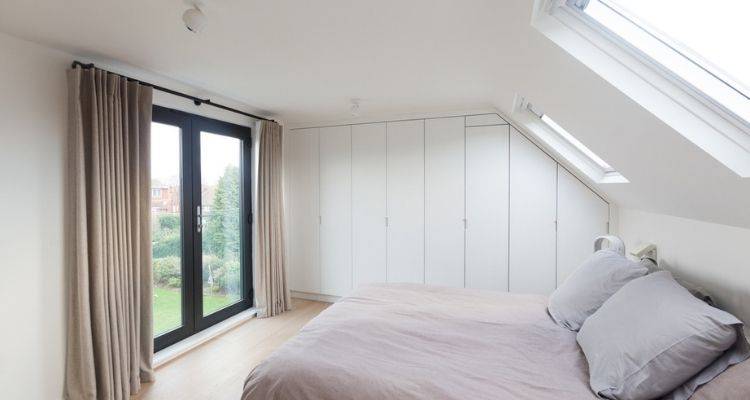 A larger-scale loft conversion could cost anywhere from £40,000 to £60,000 depending on the type of installation chosen, and other customisations (roof type, en-suite conversion, etc.) can change the cost accordingly.
The change in price is due to the materials needed and the additional time/labour required for the tradespeople to complete these additions.
Supply Only Costs
This is the cost of your dormer loft conversion without the labour or installation costs. We've compiled some tables below to illustrate the different costs, which should help you understand how the overall quote is deduced.
Loft Conversion Windows
| SIZE (CM) | AVERAGE COST |
| --- | --- |
| 50 x 50 | £150-£200 |
| 100 x 100 | £200-£250 |
| 120 x 120 | £250-£300 |
Loft Conversion Flooring
| TYPE | AVERAGE COST PER M2 |
| --- | --- |
| Vinyl | £7-£20 |
| Wood | £10-£70 |
| Carpet | £4-£40 |
| Tile | £10-£60 |
Loft Conversion Insulation
| TYPE | AVERAGE COST PER M2 |
| --- | --- |
| Sheet | £15-£25 |
| Loose-Fil | £5-£15 |
| Blanket | £12-£27 |
Loft Conversion Stairs
| TYPE | AVERAGE COST PER M |
| --- | --- |
| Basic | £1,000-£1,200 |
| Custom | £3,000-£10,000 |
| Spiral | £1,000-£1,500 |
| Alternating Treads | £350-£750 |
| Fixed ladder with Bannister | £150-£400 |
General Building Materials
| MATERIAL | AVERAGE COST |
| --- | --- |
| Electrics | £300-£600 |
| Structural beams, joists and masonry | £1,500-£4,000 |
| Bathroom | £4,500-£6,000 |
| Decorating materials | £800-£1,600 |
| Built-in Storage | £1,500-£10,000 |
Labour Costs and Timescales
During any large-scale project, there will usually be 2-3 people on-site at all times.
The variation in timescale will often depend on how easy it is to schedule all the different tradespeople and may also be affected by the weather.
| TRADESMAN | AVERAGE COST PER HOUR |
| --- | --- |
| Builder | £20-£35 |
| Tiler | £20-£40 |
| Plumber | £35-£45 |
| Electrician | £50-£120 |
| Plasterer | £30-£50 |
| Decorator | £20-£50 |
| JOB DESCRIPTION | DURATION | MATERIAL COST | LABOUR COST |
| --- | --- | --- | --- |
| Dormer loft conversion with a double bedroom | 5 weeks | £18,000 | £17,000 |
| Dormer loft conversion with a double bedroom and en-suite | 6 weeks | £20,000 | £20,000 |
| Twin dormer loft conversion with a double bedroom and en-suite | 8 weeks | £23,000 | £24,000 |
| Mansard loft conversion/extension with a double bedroom and en suite | 10 weeks | £30,000 | £26,000 |
Cost Factors of a Dormer Loft Conversion
Cost factors for your conversion can vary depending on multiple factors, including the size of your conversion and the property itself.
Often, a conversion with one dormer in a 5x4 m2 loft will cost around £30,000 - £32,000 in total.
In comparison, a two dormer, two roof light conversion in a 5 x 6 m2 space can cost between £43,000 - £45,000.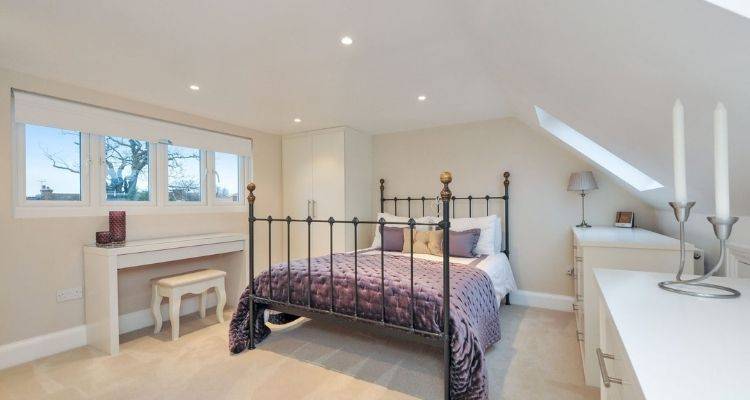 The cost can, of course, depend on the quality of the conversion and the materials you choose, as well as the price variation between different contractors and labourers.
Extra costs will also incur depending on the type of room you are building. For example, if you want to build a bathroom space, you will need to pay out for plumbing and fittings.
What's Involved in a Dormer Loft Conversion?
A loft conversion is a big job and takes a number of weeks to complete. If you can get a contractor to organise hiring labourers and tradespeople without any delays, and manage to keep good weather over the course of your project, then the work should plan out like this:
Week 1
The first step is to erect the scaffolding. The materials required for the job will be gathered on-site. The roof will be opened up during this week.
Week 2
If the roof structure is changing, this will happen next. Extra supports may be installed if needed. For a roof light conversion, the windows will go in now. For a dormer conversion, the dormer will be constructed.
Week 3
The external work will be finished during this week. Any construction on the roof will be finished off, and the tiles replaced and finished.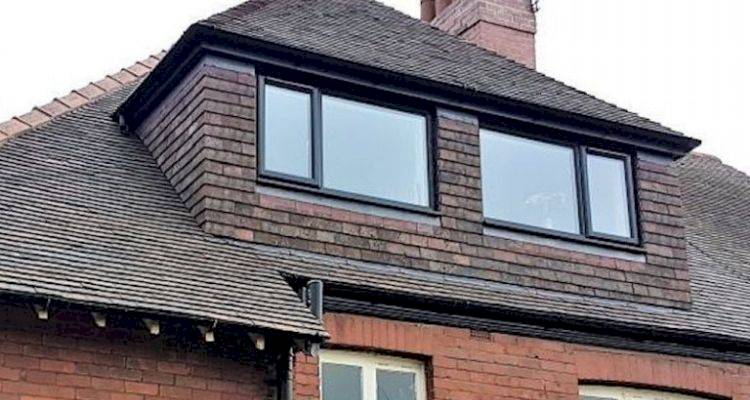 Roof insulation will also be fitted. Internally the loft space will be ready for any plumbing and electrical work that needs to be done.
Week 4
Any windows that haven't gone in yet will be fitted. The floor will be laid with any ventilation as needed. The plasterboard will be fitted, and any internal walls built.
Week 5
The staircase will go in at this point. If you are having a bathroom fitted, then it can go in at the same time. In this week, you should also expect the electrics to be finished.
Towards the end of the week, the doors will be hung, the plaster skimmed, and the skirting fixed.
Week 6
During this week, any unfinished jobs will be completed. If your contractor is responsible for the decorating, that will happen during this week. The scaffolding will also come down during this week.
This schedule maps out the idealised situation, representing the minimum time for each step to be taken and assumes no delays.
Can I Build a Dormer Loft Conversion Myself?
For a DIY enthusiast, a loft conversion is probably one of the most achievable and exciting projects you could take on, assuming the project is fairly simple and the loft will mainly be used for extra storage space rather than a full living area.
If you want a dormer or wish to add in extra windows, you will need to hire a professional to get a high quality and safe loft conversion.
However, there are several tasks that you can do yourself to save money on hiring contractors and to really make the project your own. Assuming you have in place all the relevant permissions and paperwork required, the first step is fitting the flooring.
If you already have good wooden floor beams, this step is really easy as all you really need to do is fill the gaps between the beams with insulation, then lay floorboards on top across the beams.
Next, come the stud walls, which are then covered in plasterboard and tacked in place using nails or screws.
This is a bit more difficult, especially where your loft walls are angled. Once the plasterboard is tacked in place, you should probably hire a plasterer at this stage to get a professional finish.
Any extra finishing or installation work is best left to a professional, who will be able to complete the conversion to a high standard.
However, if you choose to go ahead with your own dormer loft conversion plan, it will be useful to get a contractor to approve it to confirm that it is feasible.
Building Regulations & Planning Permission for a Dormer Loft Conversion
Often any house conversion can require planning permission if you live in a restricted area, the price for this being £172 in England.
You may also be required to pay building regulations costs to ensure that your conversion complies with existing local laws. The price for this can range from £400 to £800, depending on the project's scale and complexity.
If you share a wall with a neighbour, you will need a surveyor and a legal professional to create a Party Wall Agreement. In this, you will get permission from the owners of surrounding properties to go ahead with construction on the walls that you share.
Surveyors' rates can vary between £150 and £200 per hour, and a party wall award (with a surveyor included) can cost around £1000.
If you require an architect to plan out your conversion, you can usually get a simple set of plans for £400 or a more detailed one for up to £1500.
To organise all of these permissions and to map out all of your plans can take a matter of weeks, depending on the availability of the workers you are hiring. It is important to take this pre-planning into consideration in your timescale for the conversion.
Types of Dormer Loft Conversion
There are several dormer loft conversion ideas, and the one most suited to your property will depend on the type of house (terraced, semi-detached, detached) and your existing roof shape.
Flat Dormer Roof
The flat roof dormer loft conversion is a simple structure that can be added to the front and/or rear of the loft.
It provides a fairly simple way to expand the usable space in the loft, increasing head height and providing lots of natural light afforded by the dormer windows.
The shed roof dormer loft conversion is similar to the flat roof option, but its roof slopes down at an angle slightly may be constructed with different materials and are usually more suited to homes with a gable roof.
Gable-Fronted Dormer
The gable-fronted dormer loft conversion is sometimes also known as a dog-house dormer. This is a more complex solution consisting of a gable wall extension built upwards to meet the current ridgeline, with a new sloping roof section also built towards the new gable end.
Hipped Roof Dormer
A hipped roof dormer loft conversion is an extension where the roofs slope on all three sides of the structure. This is often an aesthetically pleasing look especially suited to larger properties. However, this type of dormer construction results in less usable space in the new loft than for example, a flat roof dormer.
L-Shaped Dormer
An L-shaped dormer loft conversion (also known as a dog leg dormer) consists of two dormers that are connected at right angles to each other.
If you have the right kind of property, this can be an excellent way to add as much space as possible, with good head height as well.
Usually, people use this type of loft conversion to create multiple rooms, helping you maximise the space within your home.
Benefits of a Dormer Loft Conversion
Whilst considering the costs of a loft conversion, be sure to also take into account the benefits that it can add to your home.
Add Value to Your House
It is widely agreed that a loft conversion is one of the very best ways to add value to your home, on average increasing property value by 22%.
If your aim is to increase your property's value, it is important to do some research before you start.
In most areas, there is a ceiling to the house prices. For example, in your area, houses might sell for a maximum of £350,000.
If you spent £320,000 on your home, there is no point in spending more than £30,000 on your loft conversion.
Spending more than that will not increase the value of your home further. So, make sure to do some research to help you fix your budget.
Avoid the Cost of Moving
If you have considered moving out of your current home due to lack of space, then first consider a loft conversion with a dormer.
They can offer you a way to get that extra space you need without the cost or the stress of having to relocate.
Adding Natural Light
Adding extra windows to your home, especially to the roof, is the perfect way to add more natural light into your home, often making it appear more spacious.
Energy Efficient
It is required by building regulations that insulation is included in your loft conversion.
This comes at an extra cost; however, it will benefit your home by making it more energy-efficient, and often, people benefit from a significant decrease in their heating bills.
Grow Without Losing Outdoor Space
When thinking of an extension, many people will assume that it will have to take up precious garden space.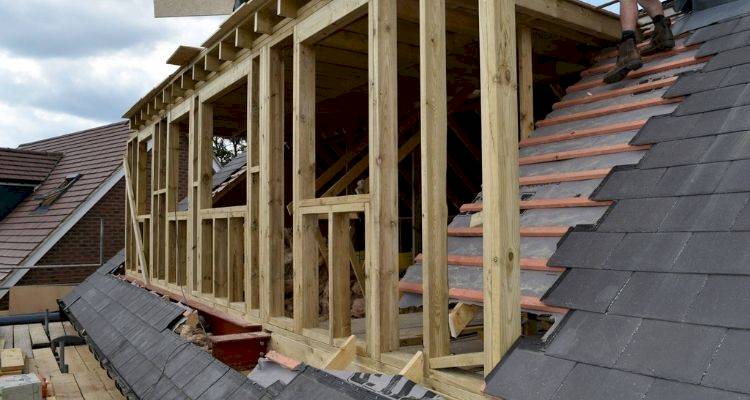 However, with a loft conversion, your house becomes bigger, providing more space for your family without having to sacrifice your garden. This ideal for growing families and people with pets.
Removing a Dormer Loft Conversion
Removing a dormer loft conversion is a big job, and with the value that it adds to your house, it is questionable whether it is worth doing, as the cost can be so high to safely remove all of the fittings.
If you were to remove your conversion, it would be best to get a contractor to give you a quote, and if walls shared with neighbours are to be affected, you may need another Party Wall Agreement.
Hiring Contractors to Build a Dormer Loft Conversion Checklist
Get multiple estimates - Get quotes from multiple contractors and be wary of estimates that seem too high or too low.
Hire locally - It is easier to contact local contractors, and they are likely to have much more knowledge of building codes in your area.
Check their past work - Ask them to see pictures of work they have completed in the past. Consider if they have completed something similar to your project before and if you are happy with the standard to which it has been completed. You can also inquire about their reputation with the Better Business Bureau and look at their reviews online.
Take your time making a decision - Take your time before signing a contract and be cautious when asked to pay a large deposit upfront. Make sure to read the fine print on all estimates and contracts.
Check their insurance - Make sure the contractor is properly insured. You can ask any contractor for a certificate of insurance and even reach out to the insurance company to confirm that their policies are still in effect. If the contractor is not insured, you may be liable for accidents that occur on your property.
Get everything in writing - Get your contract in writing, and make sure the contract is clear and well written. Consider having a lawyer review the contract, especially ones that include substantial costs.
Don't pay upfront - Don't pay for the whole project before it is completed. It is common practice to pay one-third of the costs as an initial payment and to keep the rest as a retainer.
Anticipate delays - Delays are common and are not necessarily anyone's fault, so don't panic if they occur. They can happen due to weather conditions or when waiting on labourers to become available.
Keep a job file - Keep your contract and all other documents about the conversion in a file. This is your evidence should anything go wrong, so it is important to keep it all safe.
FAQs
What is a dormer loft conversion?
A dormer loft conversion is an extension to the existing roof that projects vertically from a sloping roof, creating additional floor space and headroom within the property. Internally, a dormer has vertical walls and a horizontal ceiling.
How much is it to add a dormer to an existing loft conversion?
Dormer loft conversion prices vary depending on how many dormers you add and what else you do to the loft, but on average, they cost between £19,000 and £30,000.
Do dormer windows need planning permission?
If you plan on putting dormer windows at the front of the house, you will most likely need planning permission from the council.

However, windows added to the rear of the house normally fall under permitted development rights and will not need permission. Rules change depending on the area you live in, so it is best to contact the local authority to confirm.
Will a loft conversion add value to my property?
Definitely. It is often a much cheaper way of adding space to your home rather than moving house or adding other types of extension.

It also adds up to 25% to your home's value, and so if you choose to move, you will most likely make a profit on your home.
Should I remove my chimney stack?
Chimney breasts can often take up a lot of space in a room, and if your loft conversion is fairly small, you may consider removing it altogether.

You first need to check that your chimney is your own to remove and not shared with your neighbour for semi-detached properties. Due to the chimney's structural role, the works must be approved by the contractor as structurally safe.
Sources
https://www.create-room.co.uk/dormer-loft-conversion-cost-ideas/
https://www.homeadvisor.com/cost/roofing/add-a-dormer/

Last updated by MyJobQuote on 9th February 2022.