Cost of Boarding and Insulating a Loft
Trying to find out how much it costs to board and insulate your loft?
In this complete price guide, we discuss the cost of loft boards and tradesperson fees to board and insulate different sized lofts (per m2).
Find out more below!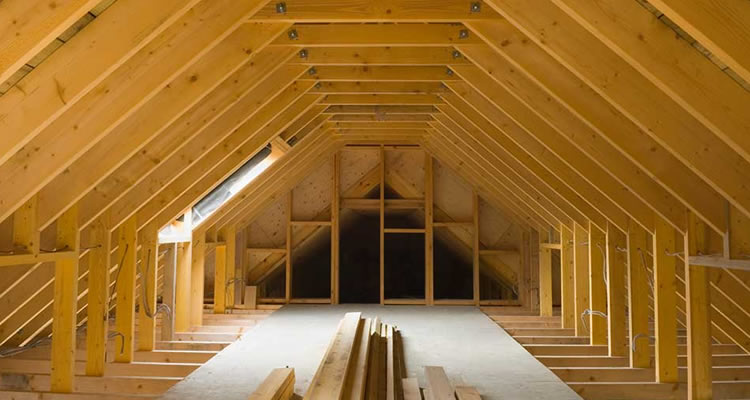 Average Cost of Boarding and Insulating a Loft:
Depending on the complexity of the job, it usually takes: 2-3 days
£1500
How Much Does It Cost to Board and Insulate a Loft?
The cost to board and insulate a loft will vary depending on the specifics. A basic job, with no complications, can cost as little as £600. This assumes that you insulate the whole loft space and only add a small section of board.
If you have a large loft space that you want fully boarded, and there are complications, then you will be looking at a much higher cost. For example, if the roof needs repair, you need to move the access hatch, and the electrics need to be sorted you could be looking at costs of up to, and even beyond £4,000.
For most homes, the reality falls somewhere between the two. The average cost of getting your loft fully insulated and boarded out is about £1,500. Since the insulation will save you money every year, it is an investment worth making, as it will eventually pay for its self in energy savings.
Loft Boarding and Insulating Prices
Your costs will depend on the area you need boarding and insulating as well as the type of insulation you choose. The costs for each of these options are given below.
Loft Boarding Costs Based on Area
These are the average costs for how much it costs to get different areas of loft boarded. You don't have to get your full loft boarded; you can just board out a small section. The Loft boarding cost here includes installation of a basic ladder as well.
| Area | Average Cost |
| --- | --- |
| 15 m² | £1,100-£1,500 |
| 20 m² | £1,500-£1,800 |
| 30 m² | £2,350-£2,500 |
| 40 m² | £3,000-£3,250 |
Floor Insulation Cost
The cost to insulate your loft will depend on the type of insulation you choose. The prices here give the average cost, to insulate an area of flooring that's 15m².
| Type of Insulation | Average Cost |
| --- | --- |
| Blanket | £400-£600 |
| Loose-Fill | £275-£325 |
| Blown | £400-£500 |
Roofing Insulation Cost
If you are unable to put insulation on the floor of the loft, you will instead need to put the insulation on the roof. This will cost more as there is a larger area to cover. The average cost will depend on the type of home you have.
| Type of Home | Average Cost |
| --- | --- |
| Detached | £640-£800 |
| Semi-Detached | £550-£680 |
| Terraced | £450-£570 |
Supply Costs Only
If you want to go the DIY route, then you will only need to pay for your materials. Be aware that you will not be able to do blown insulation yourself as it requires specialised equipment.
Blanket Insulation
There are several different types of blanket insulation to choose from. Which one you choose will affect the price. The table below gives the average cost for insulating a 15m² floor area to a thickness of 270mm.
| Type of Insulation | Average Cost |
| --- | --- |
| Acoustic Wool | £180-£220 |
| Glass Wool | £175-£210 |
| Mineral Wool | £330-£350 |
| Sheep's Wool | £380-£400 |
Loose-fill Insulation
Loose-fill insulation is most often used to top up existing insulation, so the amount you need for your whole loft will vary a lot. To add 100mm of insulation will cost around £5.70 per m².
Sheet Insulation
The cost of sheet insulation is around 10 per m². So, the cost will depend on how much roof area you need to insulate. The table gives you some average costs for different types of homes.
| Type of Home | Average Cost |
| --- | --- |
| Detached | £325-£375 |
| Semi-Detached | £275-£325 |
| Terraced | £225-£275 |
Loft Boards
If you decide to buy the boards yourself, then you should measure up your loft to find the square metreage. Then add an extra 20%. This will cover the wastage for cutting the boards to size.
If you are buying tongue and groove boards, be picky. The edges of these boards are easily damaged, so check them before you buy.
The table gives you the average costs to buy enough boards for an area of 20m².
| Type of Home | Average Cost |
| --- | --- |
| OSB (Oriented Strand Board) | £280-£300 |
| Structural Plywood | £215-£235 |
| Chipboard | £220-£240 |
Additional Costs
Once you have calculated the cost of boarding and insulating loft, you will need to consider if there are more things you want to do to make the most of the new space. There are a lot of possibilities. Some are purely for convenience, while some will improve the condition of your home.
New loft Access
If you currently have no way to access your loft other than by using a household ladder, then you might want to consider getting a loft ladder installed. After all, once you have storage space in your newly boarded loft, you will need to be able to access it. Loft ladders cost around £275 to buy. You will also need to pay you contractor to install the new ladder.
Widening Loft Hatch
If you plan to use your boarded loft for storage, then you will want to make sure the access hatch is large enough to get to the items you want to store in. Widening the hatch will cost around £300.
Different Type of Floorboards Used
If you are thinking of using the loft space as a living space, then you will need to make sure you use structurally sound floorboards. This will raise your costs. The amount it will cost will depend on the type of flooring you choose.
Loft Shelving
If your main goal is to use your new loft space for storage, then it might be ideal for adding easy access shelving. This can make it easy to locate and store items like Christmas decorations. The cost for this will be the price of the shelving you choose plus the cost of labour for your contractor. Labour is usually around £30 per hour, for jobs like this.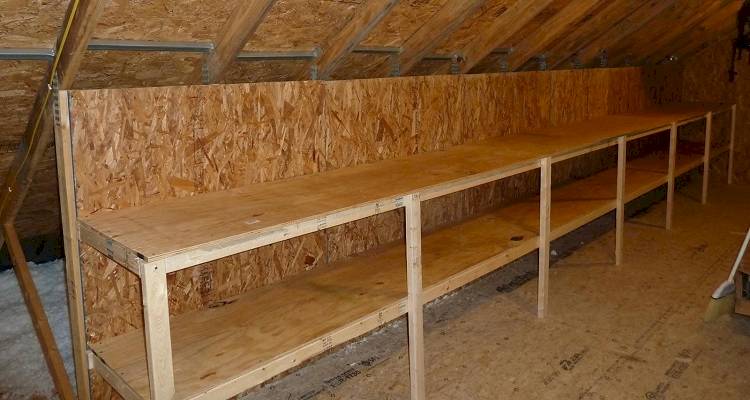 Loft Clearance
Your loft will need to be free of debris before your contractor can start work. If you want them to clear it for you, then you will need to negotiate this with them before they start work. Most contractors will expect you to clear the space. The cost for this will be at the discretion of your contractor and will likely depend on how much there is to remove.
Relocation or Replacement of Loft Hatch
If you need to replace your loft hatch or move it to a new location, you will need to factor this cost into your budget. This will typically cost around £300.
Adding Lights or Electrics
The price of any work involving electrics will depend on the scale of the work to be done. Electricians generally charge around £150 per day. They are unlikely to charge for less than half a day, no matter how quick the job is.
Insulating Pipes
If you have exposed pipes in your loft you should insulate them; otherwise, you risk them freezing in cold winters. It's a simple job to insulate them. The cost of the materials is around £1.75 per metre. You just need to use cable ties to secure the foam to the pipes. Your contractor will likely charge a flat fee of around £70 to do the work for you.
Roof Repairs
Going into your loft can reveal that there are problems with your roof. You should not ignore these issues as they can cause further, costly damage to your home. If you just need a few tiles replacing or the flashing fixed, you can be looking at between £150-£250 per m². If there is more extensive damage, like sagging rafters, then the costs can be more in the range of £1,000.
Loft Conversion
There is a big difference between boarding a loft and converting it into an extra living space. If you want to use the space as an extra room, then the scale of the work will be very different. The floors will have to be much more structurally sound, and you will have to consider electrics, heating and boarding the walls.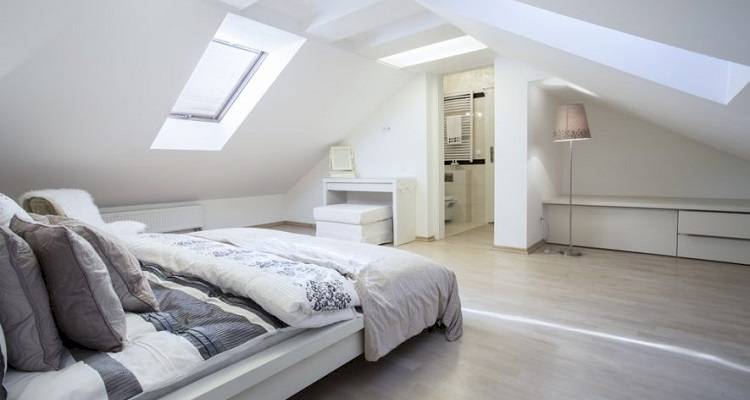 You might want to add Velux windows or go for a dormer window, which will provide more space. If you want to have a liveable space, then it is a much bigger job which will cost more like £20,000-£30,000. See a more detailed breakdown here.
Labour Costs and Timescales
The labour costs will depend on the nature of the work. The type of insulation you choose will have the biggest impact on the cost and the time scale involved. To give you an idea of average costs and timescales involved, the table gives prices and times for a 15m² loft in a terraced house.
| Job | Average Labour Cost | Duration |
| --- | --- | --- |
| Installing Blanket Insulation | £150-£200 | ½ day |
| Installing Loose-fill Insulation | £65-£75 | 1-4 hours |
| Installing Sheet Insulation | £200-£320 | 1 day |
| Boarding | £800-£1,000 | 1-2 days |
| Raising and Boarding The Floor | £900-£1,100 | 1-2 days |
Cost Factors of Boarding and Insulating a Loft
When working out how much boarding out a loft costs, there are a few considerations to keep in mind.
Starting Point
The condition that your loft is in will be the biggest factor in determining the total cost. An ideal scenario would be that there is some insulation in place, that just needs topping up, the roof is in excellent condition, and there is no debris to remove.
In the worst case, you might have boards down that are rotten, so can't be reused. The insulation in place is damaged and needs to be removed. There is an old water tank that has to be taken out. The electrics are all over the place and need to be re-wired, and there are holes in the roof. To get the remedial work done before you even start on the insulation and boarding, you could be looking at costs of over £1,500.
Materials
The materials that you choose are going to have an impact on the cost. There is not a huge amount of variation in the cost of most mainstream types of insulation, but the natural varieties, tend to be more expensive.
With the choice of boards, there are plenty of basic options that are fairly priced. If you want something more substantial, then you will be paying for what you get.
Size
It is advisable to insulate the whole area of your loft, as this will be most effective in reducing your heating bills. However, it is not necessary to board the entire area. If you fix your budget, you can get the insulation one, then use the remainder to board out part of the loft only. This gives you control over costs while still giving you storage space. It is always possible to add more boards at a later date if you need them.
Extras
There are a lot of extras you can choose to add to your loft. You could install a staircase to the access point instead of simply using a loft ladder, for example. If you decide to go for all the possible extras, then you could end up doubling the cost of insulating and boarding your loft.
What's Involved in Boarding and Insulating a Loft?
There are several stages involved in insulating and boarding a loft. Some will depend on which type of insulation you choose, and others will depend on if you require the loft boards to be raised.
Measure up and Assess the Situation
Before any work starts, the first step is to assess the current state of the loft. This includes measuring the space and identifying the state of any insulation that may be present. This information will then be used to determine the type and volume of insulation that will be needed.
Preparing For Insulation
Before any insulation can be installed, you must do some preparation. The loft will need to be cleared of any items or debris. Any wires should be raised above the level of the insulation, without stretching them. This may require an electrician. For the blanket, blown, and loose-fill insulation, you will need to take up any loft boards that may be in place.
Raising the Floor Level
To have the loft insulated to the full 270mm, you will probably have to raise the floor. Most joists are only 100mm thick, which does not leave enough space for a proper layer of insulation and for a small air gap. The air gap will prevent condensation, so it is important.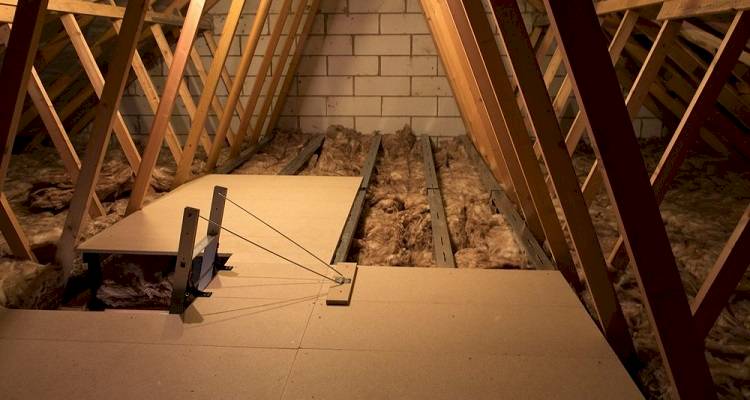 Several different products can be used to raise the floor level; you can have plastic or wooden fittings that are screwed onto the joists. They are often called loft legs. The loft boards are then laid between these loft legs.
Installing Blown Insulation
Installing blown insulation can only be done by a professional. They will use an industrial blower to blow the mineral fibres between and over the joists.
Installing Sheet Insulation
Sheet insulation is installed between the rafters. It is often cut to size and then placed into the space. It is held there by nails. The sheets should be cut so that there is a small gap all the way around. This prevents the build-up of condensation. If you want they can then be covered by plasterboard.
Installing Blanket Insulation
Blanket insulation comes in large rolls. The rolls of insulation get unrolled and placed between the joists. It is just pushed into place. Once all the gaps between the joist have been filled, a second layer is placed over the top of the joists and the first layer.
Installing Loose Fill Insulation
Loose fit insulation is very easy to fit. The bags of insulation are simply poured into place.
Laying the Loft Boards
The loft boards are cut to fit the spacing of the joists. They are laid, starting from the centre. Most fit with a tongue and groove system. A couple of screws are used at the joins to fix the boards in place.
If the boards are laid directly onto the joists, the joins will be staggered. This makes the floor more stable.
Benefits of a Boarding and Insulating a Loft
There are a lot of reasons why you might consider getting your loft boarded. Here are a few of the top reasons that people undertake this work.
Keep House Warmer
Once the loft is properly insulated, then much less heat will be lost through the roof. Before getting the insulation put in, there might have been a limit to how warm you could keep your home in winter. With insulation, you will be able to keep your home warmer, as you will significantly reduce the thermal loss.
Energy-Efficient
When your home is assessed for energy efficiency and given a rating AA – F, one of the considerations is the insulation. Adding insulation to your loft can improve the home rating. This can help with selling your home. It also means that your home will be more environmentally friendly.
Lower Heating Bills
By adding insulation to your home, you will lower your energy bills. A. If you do not already have loft installation, then adding it will reduce your energy bills. The amount it will save you will depend on your home. An average detached home will save around £215 per year. A mid-terrace home will save about £115 per year. A bungalow will save around £185 per year.
Increase Value of Property
The more storage you have, the more your home will be worth. One of the big things prospective buyers look for is storage space. If you board out your loft, you can increase the floor space of your home by 50%, and all of it is storage space. The cost of boarding and insulating a loft will be more than covered by the increase in value to the property.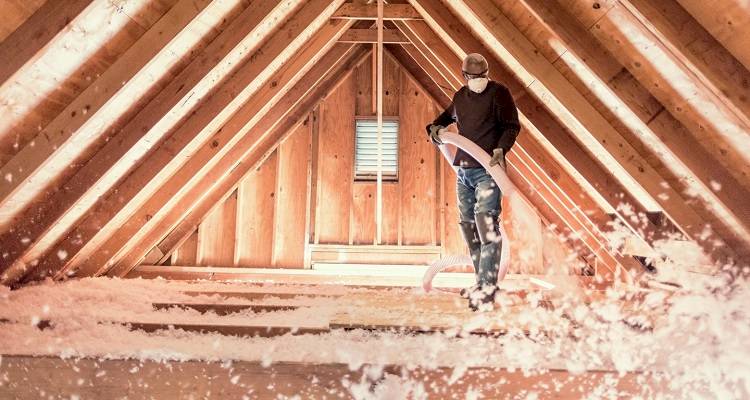 Does Boarding a Loft Add Value to a Property?
By boarding out your loft, you are adding storage space. Storage space is always attractive to prospective buyers. Simply boarding your loft is unlikely to make a significant impact on the price someone would pay for your home; however, it would make it easier to sell. Homes with more storage generally sell quicker than others.
Can I Board and Insulate a Loft Myself?
In theory, it isn't too difficult to insulate and board out your loft. However, lofts can be cramped spaces that are badly lit and dusty. This can make what should be an easy job difficult and unpleasant. You also need to be very self-aware as if you step in the wrong place you might go through the ceiling, which will certainly not save you any money. There are some parts you can do fairly easily if you wish, will save you some money.
Working Safely in a Loft
You should wear a dust mask while you are working in your loft. Gloves are recommended when you are handling insulation. Trainers are a good choice for footwear because it can be difficult to move around in heavy work boots in a small loft.
When working in your loft, you should use a good-sized piece of board as a movable work platform. This will save you from having to balance on the joists. You can simply sit it across two joists and then you have a space to work.
Avoid working in your loft during the summer. The heat can be unbearable and can affect your health.
Invest in a high quality, mains powered light. You will need an excellent light source to work effectively in your loft.
Clearing the Loft
If you have a fixed budget and need to take on some of the work yourself, then you could take on clearing the loft. This is not difficult, just time-consuming. You can take out any debris that is in the loft space. Talk to your contractor about what is up there top see what they can reuse, and what needs to go. This could save you up to £300.
Fitting the Insulation
Some forms of insulation aver very easy to install. If you have chosen blanket or loose-fill insulation, then you can probably lay the insulation yourself. This will save you the labour costs of up to £400, depending on the area of the loft. You should just remember to wear gloves as some types of insulation are irritants.
Blown-Fibre insulation should only be installed by a professional. This is because it requires specialised industrial equipment. So, you should bear this in mind when you fix your budget.
How Much Loft Insulation Will I Need?
It is recommended that you lay insulation to a thickness of 270mm. Figuring out how much you will need will depend on the type of insulation you choose.
Blanket Insulation
Blanket insulation comes in different thicknesses. You will need to measure the distance between your floor joists. Get enough rolls of this width, to fill between all the joists. You will then need to get enough for a second layer that will cover both the joists and the first layer of insulation.
Loose-Fill Insulation
You will need to measure out your loft space and calculate the number of square meters of floor space. To get a fill level of 200mm, you will need 200 litres of material per square meter.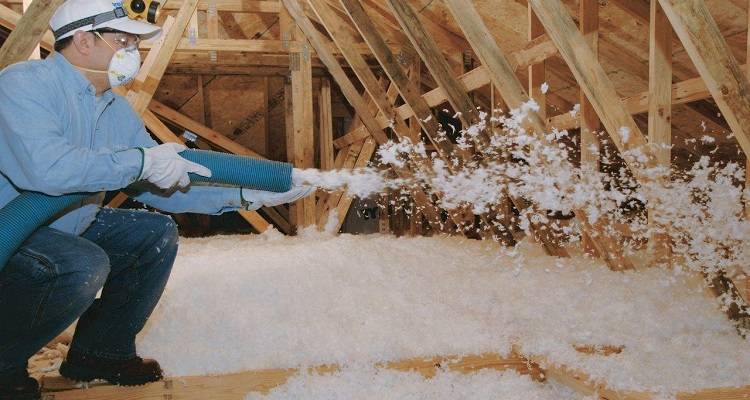 Sheet Insulation
This insulation is fitted between the rafters in the roof. You will need to measure the area between your rafters and but appropriately sized insulation. You can cut this insulation to size.
Blown Fibre Insulation
This type of insulation should only be installed by a professional. Your installer will calculate the amount of material needed.
Can I Get a Grant for My Insulation?
Whether you can get a grant towards your insulation depends on your circumstances and your energy supplier. Most large suppliers are part of the ECO (Energy Company Obligation) scheme. So, if you are with British Gas, EDF Energy, Eon, Npower, Scottish Power or SSE, then you might be able to get a grant.
It can be quite complicated to determine if you are eligible for an ECO grant or not. There are a lot of factors involved. It will depend on where you live, how much the insulation will save you on your bills, and if you receive any benefits. You must also, either own the home or have the permission of your landlord.
The best way to determine if you are eligible is to speak to your energy provider. Be aware that some providers refer to the ECO grant as 'Affordable Warmth'.
If you are eligible, then the grant will only cover the cost of installing insulation. It will not cover the cost of clearing the loft and taking up any existing boards. You will have to sort this yourself.
Loft Boarding and Insulation Removal
There are some situations where you need to remove old boards and insulation from your loft. This most often happens if there has been damage to the roof, which has allowed the elements to get into your loft. This can cause damage to your boards and insulation. You may also need to remove the old insulation and boards simply because they were improperly fitted or have become damaged over time.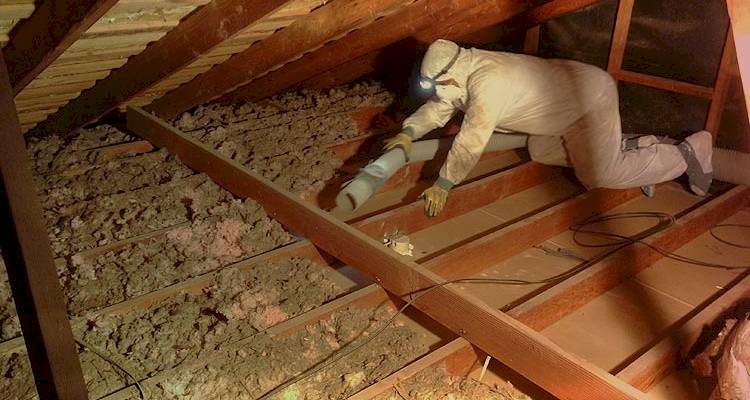 If the issue is just with the insulation, then it may be possible to remove the boards and replace them when you are done. You also may be able to simply top up the insulation rather than replacing it all. Loose-fill insulation is a good choice for this.
If you do need to remove your old insulation and boarding, you should add around £300 to the cost of boarding and insulating loft. This will include the disposal of old materials.
Hiring a Boarding and Insulation Contractor Checklist
When hiring a contractor to complete work like this, there are a few things to ask and look out for.
Ask any prospective contractors to give you a quote for boarding out your loft. Be wary of quotes that seem too low, as it could be an indication that the work will be of low quality.
Ask for recommendations, and if you can see previous work. This will give you a great indication of what to expect.
Look for reviews. If someone is unhappy with a service, they will have left a review somewhere. A lack of negative reviews is a good sign. While positive reviews are good, a lack of them, online, should not be an immediate red flag.
FAQs
How Much Does Loft Boarding Cost?
The cheapest loft boards are about £11 per m². If you are looking for more expensive, structural floorboards then you can pay as much as £50 per m², depending on the material you choose.
Where Can I Buy Loft Boards?
You can buy loft boards from most DIY retailers. There are a lot of online suppliers, as well. If you are buying tongue and groove flooring you may wish to pick it out yourself, even if the online suppliers are cheap. This is because tongue and groove boards are easily damaged if they are not stored and transported correctly.
What Are Loft Boards?
Loft board of the boards that form the floor of a boarded out loft. They sit on the joists of on loft legs if the floor needs to be raised.
How Much Weight Can Loft Boards Hold?
Loft boards can support around 40kg per m².
How Long Will It Take For The Savings To Cover The Initial Cost Of Installation?
If you are just getting insulation fitted then the time it will take to recover the loft insulation cost, will be in the range of 1-3 years. After this point, you will be saving more money than you initially spent to lay the insulation.
Sources
https://www.which.co.uk/reviews/home-grants/article/home-grants/insulation-grants
http://theplywood.com/attic-flooring
http://www.superhomes.org.uk/resources/boarding-over-loft-insulation/
https://www.insulationsuperstore.co.uk/browse/insulation/loft-insulation.html
https://www.diy.com/departments/building-supplies/insulation-damp-proofing/loft-insulation/DIY754091.cat
https://www.wickes.co.uk/Products/Building-Materials/Insulation/Loft-Insulation/c/1000270
https://www.roofingsuperstore.co.uk/browse/pitched-roofing/roof-battenstimbers/loft-board.html

Last updated by MyJobQuote on 16th March 2022.