How Much Does a Gardener Cost
In this article we look at gardener prices including the average daily and hourly rates for maintenance, clearance, lawn mowing, landscaping, hedge trimming and more!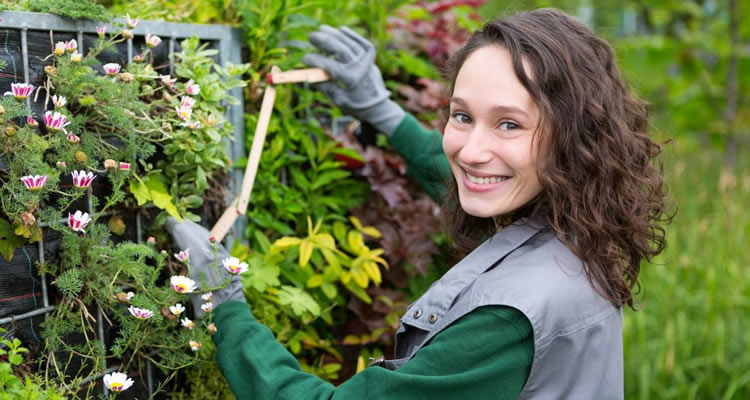 Average Cost of a Gardener Per Hour:
Depending on the complexity of the job, it usually takes: 5-8 hours
£200
Garden Service & Maintenance Costs
Gardens require a lot of regular maintenance, particularly larger gardens. Typical gardening tasks include cutting and feeding the grass, leaf blowing and collecting, weeding, watering, hedge trimming, plant pruning, patio and driveway cleaning.
Larger garden jobs are usually priced as a fixed quote, whereas regular maintenance work is often charged by the hour on a recurring retainer basis.
The cost for regular garden maintenance can vary considerably, depending on your location, the size of the garden, the amount of work required and the maintenance company or tradesperson. Typical hourly gardener costs usually fall somewhere between £14-£25.
There is a big difference in the prices charged by local self-employed gardeners and larger businesses with many employees, plus big differences in costs charged for work in London and the South-East, compared to those in the North or West of the UK.
Gardener Prices
| Type | Price |
| --- | --- |
| Minimum average gardener cost in the UK | £14 per hour |
| Maximum average gardener cost in the UK | £25 per hour |
| National average gardener cost in the UK | £20 per hour |
| Average gardener price range in the UK | £14-£25 per hour |
| Job Description | Duration | Material Cost | Labour cost |
| --- | --- | --- | --- |
| Maintenance of 8x6m garden | 3-6 hours | £15-£25 | £42-£150 |
| Maintenance of 6x4m garden | 5-7 hours | £25-£35 | £70-£175 |
| Maintenance of 12x8m garden | 1-2 days | £35-£45 | £112-£400 |
Labour Costs and Timescales
It can be difficult to determine the cost of garden maintenance as gardeners will charge varying amounts, and it greatly depends on the size and complexity of your garden. On average, a typical gardener will charge around £14-£25 per hour.
For smaller gardens, it may be the case that only one gardener is needed. However, for larger garden maintenance, two or more gardeners may be needed to complete the job efficiently. This will result in the overall cost of labour being more.
The more gardeners that are needed for the job, the more you can expect to pay in labour costs per hour. However, the overall job will take much less time if more than one gardener is used.
Those based in London can expect to pay a lot more per hour for gardeners than those based in the North of the UK.
Gardeners in London may charge around £3-£10 more per hour for garden maintenance than gardeners in the North.
Garden maintenance on smaller gardens can usually be completed in a few hours, and larger gardens shouldn't take more than a few days to complete.
Additional Costs
There may be some additional costs involved with garden maintenance, particularly on larger or more challenging jobs. Some additional costs that you may need to consider are listed below:
Cost Factors of Gardening
There are a number of factors that can affect the cost of your garden maintenance. This includes the types of jobs that need doing, the size of your garden, your location, and how many gardeners are needed for the job. Below is a list of each cost affecting factor when it comes to hiring a gardener for garden maintenance.
The types of job to complete
There are a wide number of jobs involved with garden maintenance including lawn mowing, hedge trimming, clearance, landscaping, tree trimming, patio or decking cleaning, lawn maintenance, and more. The more of these jobs that you need to be done, the longer it is going to take to complete, and so this can result in a higher price.
As gardeners charge on average around £14-£25 per hour, you can see that lengthier jobs can really add up.
The size of your garden
The size of your garden will also affect the price of your garden maintenance. A larger garden is going to take much longer to complete and so will add up in labour costs. Larger gardens will also most likely need more materials, and so the materials cost can also add up.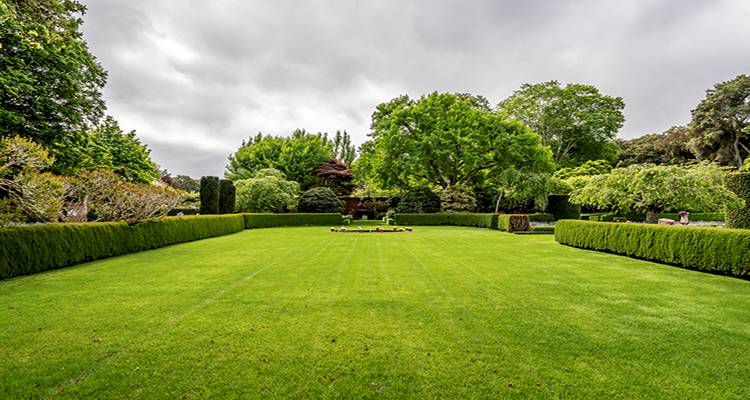 The location of your property
The location of your property is a major cost factor in garden maintenance costs. You can expect gardeners in London to charge around £3-£10 more per hour than gardeners in the North of the UK. So, people who have properties located in and around the London area can expect to pay quite a bit more for the overall job of garden maintenance than the rest of the UK.
How many gardeners required
Larger jobs may need more than one gardener in order to complete the job efficiently. More gardeners mean that you will be paying more for the overall job. More gardeners also mean that the job will take less time, though, so you could save in time costs.
What's Involved in Gardening?
There are many jobs involved in gardening. Below is a list of the most common gardening jobs and a little bit about what is involved in each of these different jobs.
Maintenance
Garden maintenance includes regular care in order to keep your garden looking the best it possibly can at all times.
As everyone's garden is different, this can mean different things for different people. Some people may just require having their lawn cut every week or so, whereas others may need more jobs to keep on top of their garden such as pruning, patio cleaning, weeding, and so on.
The more plants you have and the more diverse your garden is; the more maintenance you will need in order to keep your garden looking great.
Clearance
Garden clearance basically just involves clearing out the garden of anything that doesn't need to be there. Whatever needs to be cleared can be taken away. Gardeners will be able to take away things such as the items in the following list:
Builder's waste – This can include things such as crates, concrete, glass, flooring, wood, carpet, asphalt, tiling, pallets, broken patio pieces, drywall, plaster…etc.
Garden refuse – This can include things such as greenhouses, sheds, loose branches, leaves, lawnmowers, unwanted pots, grass, shrubs, twigs, potted plants, soil…etc.
Appliances – This can include things such as computers, washers, dryers, cookers, boilers, televisions, monitors, stereos, printers, photocopiers…etc.
General waste – This can include things such as boxes, paper, kitchenware, books, tools, clothes, bric-a-brac…etc.
Wood – This can include things such as firewood, lumber, gates, fence panels, plywood…etc.
Furniture – This can include things such as sofas, beds, garden furniture, armchairs, filing cabinets…etc.
Lawn mowing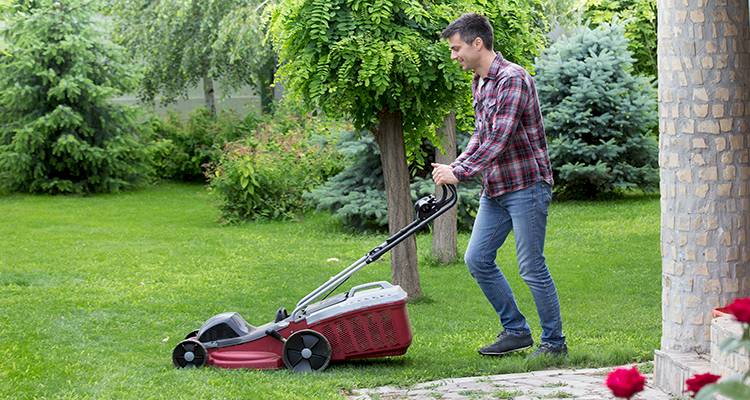 Lawn mowing is one of the most important garden maintenance elements. Getting the mowing frequency and cutting height right is key to keeping your lawn looking constantly healthy.
Mowing is mostly carried out between March and October. Over the summer months, it is best to mow your lawn twice a week to keep it healthy. During spring and autumn, once a week is great for keeping your lawn healthy. Over winter, mowing is usually not necessary since the cold weather keeps the grass from growing.
Mowing is quite a straightforward task. For the first mowing in spring, it's best to have your cutter height set to its highest setting and then gradually reduce the cut height until you reach your desired length. It's best not to mow your lawn excessively low as this can weaken the grass.
Landscaping
Landscaping involves making improvements to your property grounds either in an aesthetic or a practical way. Anything that exists outside of your home and on your property, grounds is a part of your property's landscaping.
Below are some examples of things that may exist in your home's landscaping:
Lawns
Shrubs
Planting beds
Water gardens
Fountains
Fences
Flowering trees
Foundation plantings
Walkways
Driveways
Any improvements or maintenance on these types of outdoor elements is known as landscaping. These improvements can include trimming, cutting, cleaning, painting, varnishing, washing, and more.
Basically, any types of improvement on the outdoor element of your home is a branch of landscaping. You might be wondering how much it is to landscape a garden. There is no specific answer here. Every garden is different, and every garden requires different landscaping jobs.
Hedge trimming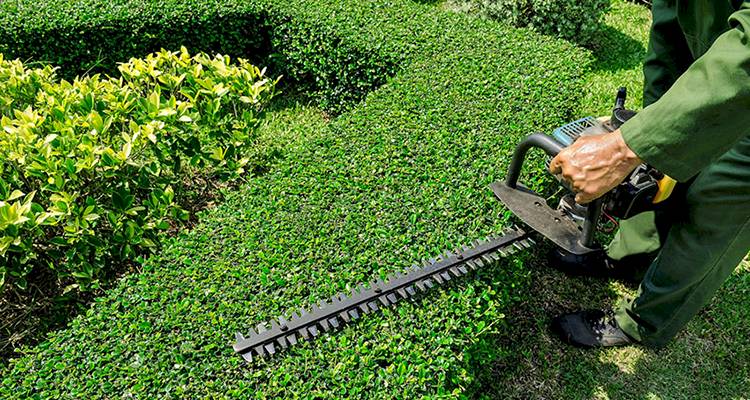 Hedge trimming involves trimming tall or overgrown hedges or shrubs. Hedge trimming not only makes your garden look more aesthetically pleasing, but it also helps to keep your garden safe as protruding branches and hedge parts can be dangerous, particularly to children.
Hedge trimming can also be made into a work of art. Many hedges can be trimmed into interesting and unique shapes, so you have an opportunity to create a beautiful and unique garden landscape that is completely to your own tastes.
Regular and proper pruning and maintenance can help to keep your hedges and shrubs in good shape and will keep them healthy.
It is important to ensure that safety is in mind when hedge trimming. Most gardeners will use shears to complete the trimming and will use an electric trimmer on larger or more difficult shrubs and hedges. It is always recommended that goggles are worn when hedge trimming, and gloves are also recommended to protect your hands in the process.
Tree trimming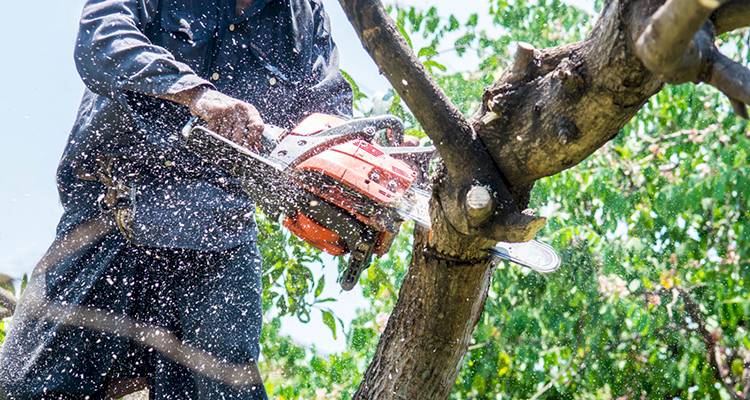 The process of tree trimming is most commonly used for aesthetical purposes as tree trimming keeps your trees in their desired shape and appearance. If left alone, trees can become misshapen and uneven, which can affect the aesthetics of your garden.
Overgrowth on trees can also have a negative effect on the health of the tree and any plants or bushes that may surround it. Extra branches can prevent surrounding plants from getting the nutrients and moisture they need in order to stay healthy and thrive.
Trimming your trees regularly will help them to stay looking their best at all times. Trimming basically involves thinning out any overgrown branches which, in turn, leads to healthier and more shapely growth.
Patio cleaning
Patio cleaning involves washing and sprucing up your existing patio so that it stays looking the best it possibly can. Many professional gardeners will use a pressure washer to keep patios clean. However, not everyone has access to a pressure washer. Below is a simple guide on how best to clean your patio without a pressure washer:
REMOVE ANY WEEDS – The first step in cleaning your patio is to remove any weeds that may be protruding around the edges or between cracks. Try to pull up the weeds, taking as much of the root up as possible. In more extreme cases, you may need to use a weed killer to fully eliminate the weeds.
MAKE YOUR OWN PATIO CLEANER – You can make your own patio cleaner simply by mixing soap with water. You won't need to invest in any special products, just a simple, gentle soap such a washing up liquid mixed with water is great for doing the trick.
POUR SOME OF THE MIXTURE – The next step in cleaning your patio involves pouring some of the mixture onto your patio slabs. Once you have poured some of the mixture onto the slabs, scrub away at them to remove any surface dirt. You may want to wear gloves to protect your hands. Once you have scrubbed your patio, use a fresh batch of clean water to rinse away the soap.
BRUSH THE PATIO – Get a hard-bristled brush and start brushing your patio. The hard bristles will eliminate the tougher dirt and grime lay on the surface of the paving stones. Keep on brushing until it looks like all of the dirt from the stones has been dislodged.
RINSE AWAY THE DIRT – Once you've removed all of the surface dirt, simply rinse it away using clean water. Your patio should now look beautifully clean!
Lawn maintenance
Lawn maintenance involves keeping on top of your lawn chores in order to keep your lawn looking the best it possibly can at all times. Lawn maintenance can include the following:
Regular lawn mowing
Regular watering and weeding
Lawn cleaning and clearing
Pruning and trimming on surrounding trees and shrubs
Lawn border edging
Feeding the lawn with nutrients
Keeping on top of these can ensure that your lawn looks perfect all year round. Lawns often take up a large portion of most gardens, and so keeping on top of your lawn maintenance is a very important part of overall garden maintenance.
Can I Garden Myself?
It is entirely possible to garden yourself, providing you have the relevant tools needed and are fit and able to do so. Garden maintenance is not like most other DIY jobs as it needs to be completed on a regular basis. It's not just a one-off job.
Providing you are willing and able to put the effort into keeping on top of your garden maintenance, it is definitely possible for you to do so.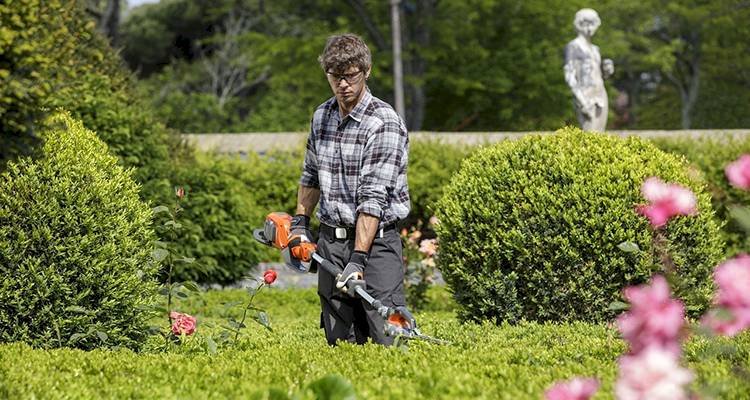 Lawn mowing is the most labour intensive part of gardening, so if you have access to a good lawn mower, you can cut the costs of garden maintenance by a considerable amount by completing the lawn mowing yourself. Weeding is also a fairly easy and straightforward job for those who are able to do so.
Simply keeping on top of grass cutting and weeding can save you a fortune in garden maintenance costs if you want to keep the prices cheap. This way, you can just leave the more difficult or specialised jobs to a professional gardener. This is a much more budget-friendly way to go about gardening.
Hiring Someone for Gardening Maintenance Checklist
There are a number of things that you should consider when hiring a gardener to carry out garden maintenance for you. Below is a list of things that you should be aware of before choosing someone to carry out the work:
Do you know anyone who can recommend a good gardener for you? If so, it's always worth getting in touch with them as a recommended gardener is always the best approach.
How much experience does the gardener have? Can they provide any examples of their work?
How long has the gardener been in business?
What services are offered? Do they cover everything that you need for your particular garden?
Always try to get at least 3 quotes and ask for a breakdown of the costs so that you can be sure that you're getting a good price for each different element of the job.
Does the gardener have the relevant insurance needed to work on your garden?
FAQs
Should gardeners have any type of insurance?
Gardeners should have public liability insurance to cover any damage that may be caused to you or your property during the job.
What does garden maintenance include?
Garden maintenance includes all the jobs necessary to keep your garden looking the best it possibly can. This includes things such as lawn mowing, hedge trimming, flower planting, tree trimming, weeding, clearance, patio cleaning…etc.
Do gardeners take care of waste disposal?
You should never assume that the gardeners are going to deal with waste disposal unless it has specifically been stated as part of the job. Always be sure to ask about waste disposal before the job so that you know what to expect. Some gardeners will charge extra for waste disposal, so it is always best to know beforehand so that you know what to expect.
How much do gardeners charge?
Garden maintenance prices can vary greatly depending on a number of factors including the jobs at hand, the size of your garden, and your location. The average cost of gardener's averages between £14-£25 per hour for labour and some additional costs for any materials needed for the job.
How to get quotes for garden maintenance work?
You should always obtain at least 3 quotes before deciding on the right gardener for you. In most cases, a gardener will need to come to your property and inspect your garden before providing a quote for you. Always ask for quotes in writing and ask for a breakdown of costs so that you can make a clean comparison for each element of the gardener jobs.
How much to landscape a garden?
Garden landscaping costs can vary greatly depending on the level of work that is needed. Every single garden is different, and so everyone will require different types of work. In order to get accurate landscaping costs in the UK, it is best to speak to a local gardener and have them visit your home to give a quote on the work that is required in your particular garden.
Sources
https://www.getagardener.co.uk/garden-services/garden-maintenance
https://www.lawn-tech.co.uk/blog/maintenance/the-how-to-on-lawn-mowing
https://www.rhs.org.uk/advice/profile?PID=425
https://www.thespruce.com/what-is-landscaping-2130991
https://www.alpinetreesurgeons.co.uk/what-is-there-to-know-about-hedge-trimming
https://www.reliabletreecare.com/tree-trimming-vs-pruning-whats-the-difference
https://www.minsterpaving.co.uk/how-to/how-to-clean-patio-slabs
https://www.borstlandscape.com/articles/difference-between-lawn-care-and-lawn-maintenance

Last updated by MyJobQuote on 26th October 2020.