How Much Does a Gardener Cost
In this article we look at gardener prices including the average daily and hourly rates for maintenance, clearance, lawn mowing, landscaping, hedge trimming and more!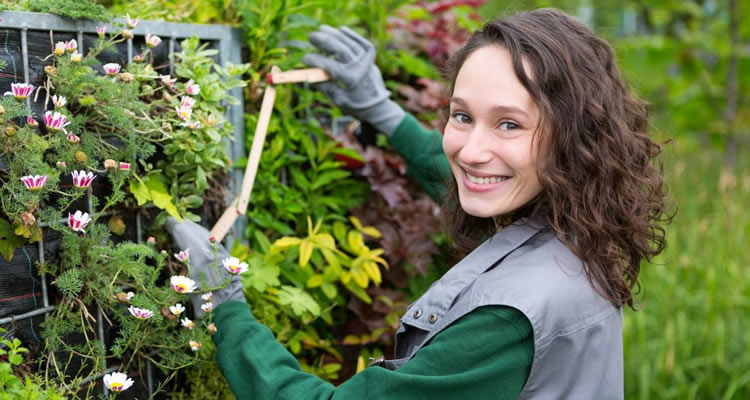 Average Daily Rate for a Gardener
Typically this job takes around 6 hours
£200
Garden Service & Maintenance Costs
There is a lot of regular maintenance required in a garden, particularly larger gardens. Typical tasks include cutting and feeding the grass, leaf blowing and collecting, weeding, watering, hedge trimming, plant pruning, patio and driveway cleaning. Larger garden jobs are usually priced as a fixed quote, whereas this regular maintenance work is often charged by the hour on a recurring retainer basis. The cost for regular garden maintenance can vary considerably, depending on your location, the size of the garden, the amount of work required and the maintenance company or tradesperson.
There is a big difference in the prices charged by local self-employed gardeners and larger businesses with many employees, plus big differences in costs charged for work in London and the South-East, compared to those in the North or West of the UK. Instead of phoning gardeners "cold" from the Yellow Pages or similar, you can use the free service on this site to post your job along with contact details. Then simply let reputable tradesmen get in touch with you to quote for the job.
Average Gardener Prices
| Job Description | Duration | Material Cost | Labour Cost |
| --- | --- | --- | --- |
| Maintenance 6×4 metres garden | 3-6 hours | £20 | £130 |
| Maintenance 8×6 metres garden | 5-7 hours | £30 | £170 |
| Maintenance 12×8 metres garden | 1-2 days | £40 | £250 |
Things to consider with garden maintenance
Garden maintenance prices can often be difficult to determine, but most gardeners work off an hourly rate which can vary from as little as £15 per hour up to £50 per hour. Most gardeners will also have a minimum charge of usually 2-3 hours for smaller jobs but will work to a fixed quote for larger jobs. General garden maintenance jobs can include a variety of work such as grass cutting, patio/driveway cleaning, lawn feeding, hedge and bush trimming, tree pruning, leaf blowing or weed removal. Gardeners are often in high demand in the Spring and Autumn when the grass needs cut every week. Bushes and hedges require formative pruning at least once per year too and maintenance trimming is usually carried out in the spring and summer.
Pruning is essential to encourage healthy growth and many shrubs and trees need to be pruned at specific times throughout the year, some are best pruned in winter, whereas others need trimming right after flowering. Regular removal of weeds such as clover, dandelions, daisies and buttercups is the best option to prevent large-scale weed problems in the future. So weeding should start in the spring and continue through the Autumn. In the drier seasons, many plants need to be watered so a good gardener will keep an eye on the frequency of rain and know when additional watering is required. Hard landscaping such as patio areas, paths and drives will also need regular cleaning and often weed removal too, so this can often form part of a regular garden maintenance contract.
Typically, a maintenance agreement will specify a fixed number of hours per year and will be paid as a fixed amount monthly, which is better than getting huge bills during the summer when most of the gardening work is done. But be very careful before signing any long-term maintenance contract!
Doing it Yourself
You can save money by only using a gardener for the bigger jobs, or even tackle the garden all by yourself if you are fit and have the necessary equipment and tools. Garden maintenance is required all year round so gardening is not like most DIY projects, gardening is a permanent and ongoing project which is never finished!
If you are able and have a decent lawnmower, then cutting the grass yourself regularly will drastically reduce the costs of garden maintenance as lawn mowing is often the most labour intensive garden job. Weeding is another job that most people can carry out on their own if they are fit and able. Just cutting the grass and keeping the weeds in check will save a fortune in garden maintenance costs, leaving just the more difficult or specialised jobs to the professionals
Garden maintenance tips
The best time to water grass is early in the morning
Lay mulch to reduce weed growth
Keep on top of weeding by dong it little and often
Avoid cutting grass too short in hot weather
FAQ's
How much does it cost for regular garden maintenance?
Garden maintenance prices vary so it is really difficult to give a fixed price. The hourly rate charged by gardeners can vary from £15 per hour up to £50 per hour in London and the Home Counties. However, shopping by price is not recommended and you should be very wary of gardeners charging low rates like £10 per hour or even less, finding a reputable gardener to do regular maintenance for any less than £15 per hour is difficult.
What about insurance and legal requirements for gardeners?
In addition to bringing their own tools and equipment, gardeners should have public liability insurance to cover any damage they caused to your person or property.
How to hire a gardener for general maintenance work?
There are a plenty of gardeners out there but it can be difficult knowing who to choose. Which gardeners are skilled and trustworthy? Before hiring any contractor you should check if they belong to any professional bodies which vet their members and provide ongoing training for some degree of reassurance. The best such professional organisation representing gardeners is the Gardeners Guild.
How to find the right gardener for the job?
Gardeners are not all the same, some offer a huge variety of services, depending on their level of experience and training. Whereas others deal with general garden maintenance. So hiring a gardener that specialises in landscaping or tree surgery is a waste of time if your interest is in general maintenance!
How to get quotes for garden maintenance work?
It's always a good idea to get at least three quotes for any work and gardening contractors are no different! In most cases, a good gardener will have to visit your property to provide an accurate quote. Always ask for quotes in writing and make sure you are comparing on a "like for like" basis. In addition, you should ensure it is clearly established how and when your gardener is to be paid.
Last updated by MyJobQuote on 1st May 2020.