Cost of Dropping a Kerb
Want to know how much it costs to drop a kerb? In this article we look at the average prices for kerb dropping in the UK.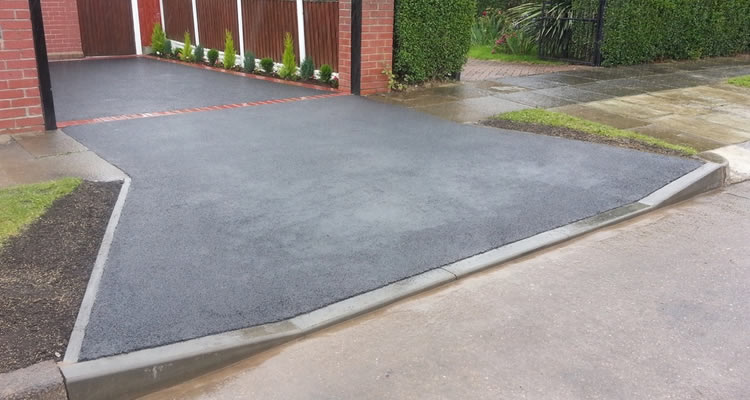 average cost for dropping a kerb is
This job normally takes around 3 days
£600
How Much Does it Cost to Drop a Kerb?
If you looking to drop a kerb for domestic vehicle access then the price will vary and depend on your location and the local council policy. Because the pavement essentially belongs to the local council, you will have to pay them a non-refundable application fee and in most cases either use one of their approved contractors to carry out the work, often for a fixed fee. But some council authorities will allow you to choose your own contractor or even do it yourself once permission has been granted.
However, the most common response is to be given a list of approved contractors which you must choose from, but every council has different a different policy! If you can choose your own contractor, then please use our free service to gather quotes from local, reputable builders. Not only is it free but it only takes a few minutes and you can then have local tradesmen getting in touch to provide quotations in no time!
Kerb Dropping Prices
| Job Description | Duration | Material Cost | Labour Cost |
| --- | --- | --- | --- |
| Cost to drop 2 kerbs | 2 days | £100 | £250 |
| Cost to drop 3 kerbs | 3 days | £150 | £375 |
| Cost to drop 4 kerbs | 3-4 days | £200 | £500 |
| Cost to drop 5 kerbs | 4 days | £270 | £625 |
Things to consider with dropping kerbs
There are a number of key factors which will affect the price you will be quoted for dropping kerbs. First of all, the location. Each council has their own pricing structure which you are essentially stuck with, so the fixed prices quoted vary all over the UK! Obviously, the size of the job will have an impact on the cost too, so the number of kerbs to be lowered and the width of pavement need to be taken into account.
If you are converting a garden to a driveway then this could require planning permission in some cases which will bump up the price and the time taken for the project. Once an application has been processed then the council will arrange an on-site inspection to check for any cables and pipes that might be underneath the pavement. This might then involve reinforcement of some kind to protect the services from the weight of cars driving over the pavement, which will also increase the cost of the works.
Doing it Yourself
While it may be possible to drop the kerbs yourself as a DIY project, you still need to contact your local Council. But in the vast majority of cases, your local council will either insist on doing the job using their own employees or will only allow you to choose contractors from their approved list. So in reality, you will probably not be able to drop your kerb as a DIY project. What you can do, however, is build your own driveway, though even this work will need approval from the local authority.
Dropping Kerbs Checklist
The local council owns the kerb
You need permission before getting any work done
Often have to use the council workforce for the job
Any contractors need to be approved by council
FAQ's
How long does it take to drop a kerb?
Typically a few days to complete the excavation, installation of the kerbs and filling in/tarmacking of the pavement. But if also getting the contractors to build a driveway at the same time, allow an extra few days.
How do I get permission to drop a kerb?
You need to contact your local authority as it is their property. Many councils now have online applications where you can provide the information plus a fee for the council to attend the site and gather the information required.
How much will it cost?
This depends on the area of the footpath used to access the driveway (the number of kerbstones) and the local authority.
Can I use my own contractor for the works?
It is possible to use your own contractor with some councils providing they conform to certain criteria. Sometimes the contractor will need to be on an approved list, but often you can use your won contractor provided they have sufficient Public Liability Insurance and they are competent with planning, can produce drawings for the location and conform to all chapter 8 working on the highway guidelines.
Do I need planning permission fo dropping a kerb?
Before getting a quotation you should ascertain what type of road the kerb is on. If the vehicle crossing is to be on a Principal or Classified road, then usually planning permission will be required through the planning department. But you should always contact the planning department in any case before doing any construction works.
Last updated by MyJobQuote on 30th April 2020.