Cost of Removing Hedges
Are you looking for information on the costs involved with removing hedges?
If so, you've come to the right place.
This article will tell you everything you need to know about the cost of removing a hedge, how to remove a hedge and some of the things you should look out for when hiring the right contractor for the job.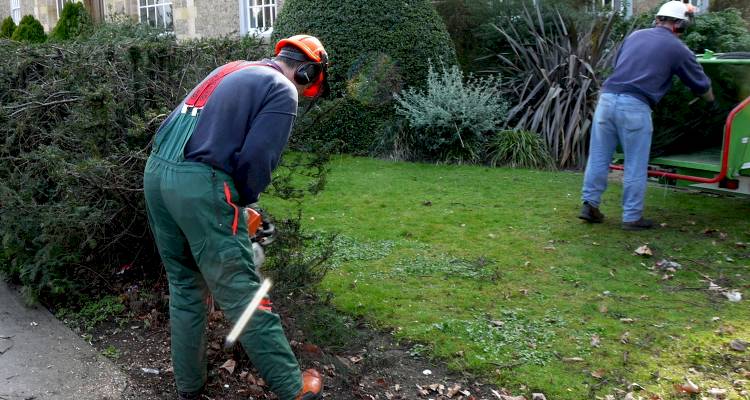 Average Cost of Hedge Removal:
Depending on the complexity of the job, it usually takes: 1-2 days
£275
How Much Does It Cost to Remove Hedges?
So how much does a hedge removal cost? The average cost of removing a hedge is around £150-£400. The cost will depend on the size of the hedge, the ease of access, the difficulty of the job, and your location in the UK.
Read on to find out some more information about the cost of removing hedges, the additional costs that may come up, and the factors that may affect the overall cost of the job.
Hedge Removal Prices
Below is a list of the prices involved with removing a hedge:
| Job Description | Average Cost |
| --- | --- |
| Small Hedge Removal | £150-£200 |
| Large Hedge removal | £300-£400 |
| Large Leylandii Hedge Removal | £300-£400 |
| Small Privet Hedge Removal | £150-£200 |
| Large Privet Hedge Removal | £300-£400 |
| Excavator Hire | £75-£100 |
| Labour Costs (per day) | £150-£200 |
Additional Costs
There are several additional costs that you may need to think about when removing garden hedges. Below is a list of the main additional costs that may come up with this type of work:
Garden Waste Removal
Once your hedge is removed, you may need to pay for the garden waste removal separately. While some gardeners will include this service as part of the quoted price, you should never assume. If you need to hire a separate company to remove the waste for you, then you can expect to pay around £15-£300 for the removal, depending on how much waste needs to be removed.
Another option is to hire a skip for the waste removal. This will usually cost around £70-£400, depending on the size of the skip.
Garden Maintenance
Once your garden hedge has been removed, you may wish to hire a gardener to come and complete some maintenance work on your garden. This can include a range of things such as hedge trimming, mowing, and tidying up your flowers.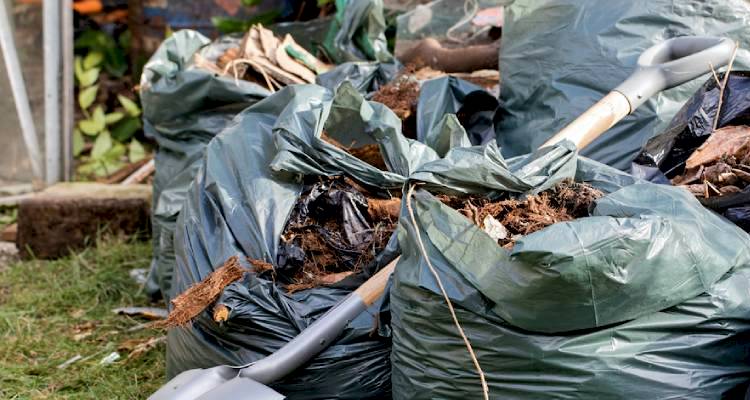 The price you pay for garden maintenance will depend on how much work is needed and the length of time that the gardener spends at your property. You can expect to pay around £14-£25 per hour for a typical gardener.
Labour Costs and Timescales
Removing a hedge can be quite a difficult task, and it may require some specific equipment. You will need to hire a competent gardener who has the experience and skills needed to remove hedges.
Removing hedges involves removing the roots, which tends to be the most difficult part of the job.
The average price you can expect to pay a contractor for removing hedges is around £150-£200 per day. Most garden hedge removal services can be completed within a day. However, if your garden hedge is quite large, difficult to remove or access, it could take longer.
For those based in and around the London area, the labour costs for removing hedges will usually end up being higher than the labour costs for those based in the North or other parts of the UK.
Cost Factors of Hedge Removal
Several factors can affect the overall cost of removing your garden hedges. Below is a list of the main factors that will affect the overall price of the job:
Size of the Hedge
A larger hedge will require more time to remove and, therefore, will end up costing more in labour. A gardener will usually charge at least half a day's work.
However, if the work takes longer than half a day, you can expect to pay a full day's rate or more. Some larger hedges may take 2-3 days to completely remove, so that's something that you should keep in mind as it can affect the cost of the job by quite a sizeable amount.
If Skip Hire is Needed
If you need to hire a skip to dispose of all of the pieces of the hedge, you can expect to pay more for the overall cost of the job. This will usually cost around £70-£400, depending on the size of the skip.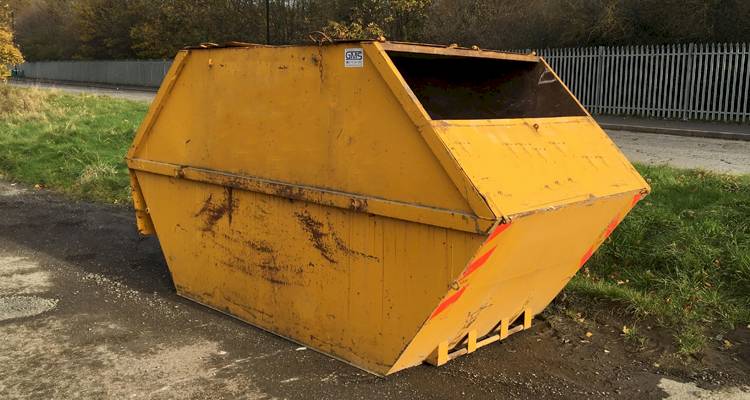 The size of the skip that you need will depend on the size of the hedge that you are removing and whether there is any additional garden waste that you need to dispose of at the same time.
Ease of Access
If your hedge is difficult to access, or if it is difficult to get the equipment in the right place for removing the hedge, then this can result in some additional costs.
These factors can make the work more difficult and will usually add more time to the length of the job, which will then, ultimately, result in additional labour costs.
What's Involved in Removing Hedges?
Below is a step-by-step guide on how to remove hedges:
Start by using a reciprocating saw and cut off the hedge branches close to the bottom but leave a small stump at the bottom.
Remove each little cut-off piece of the hedge as you go along. You may find that some of the pieces are intertwined with other pieces, so it may be difficult to pull them away. If so, it's best to continue with sawing until you can pull the loose pieces of hedge away.
Once all of the bulky parts of the hedge have been removed with the saw, you should then be left with a number of stumps in the ground. These stumps will also need to be removed.
To remove the hedge stumps, you will need to use a spade and hack at the ground around the stumps to loosen them. You need to keep in mind that the roots may be quite far down in the ground, so digging may be required to loosen them up enough.
Try to remove as much of the dirt and soil from around the roots, so you can make them as loose as possible.
Once the roots are loose enough, you should then be able to pry them away from the ground with a spade and pull them out of place with your hand. These stumps can then be disposed of.
Repeat the above step for all of the stumps that you're left with until none of the hedge parts remains intact in the ground.
Can I Remove Hedging Myself?
If you are a competent gardener and don't mind the odd DIY job, then you can remove small hedges yourself using the method above. This is great if you are on a tight budget. However, some hedges can be quite large, and many can be very stubborn, so this is something that you need to keep in mind as the DIY route may not be the best option.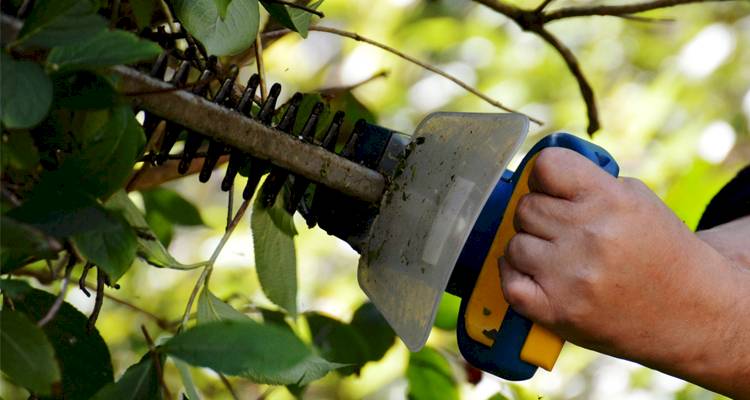 For very stubborn hedges, you may need specialist equipment such as a hoist or an excavator to get the roots out of the ground. Also, for some hedges, it can be dangerous to cut them if they are quite large.
With this in mind, for larger and more stubborn hedges, it's probably a good idea to leave it up to the professionals to remove your hedges as they will be trained correctly and will know just what hedge removal tools are needed to get the job done.
Building Regulations & Planning Permission for Hedge Removal
When it comes to removing your hedges, you won't usually need to worry about planning permission. However, if your home is in a conservation area, you should check with your local council before carrying out the work.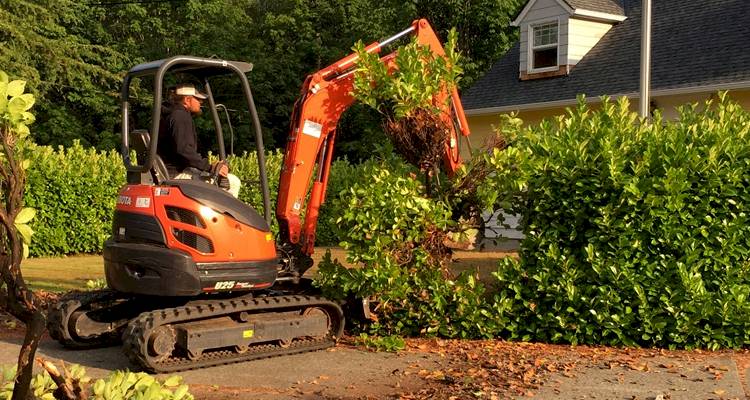 Building regulations also don't apply to hedges. However, hedge roots can affect the foundations of your home, so this is something that you should consider if the hedge is close to your home. If you are unsure whether the hedge is an issue to your home foundations, it's best to speak to your contractor for some advice.
Hiring Contractors to Remove Hedges Checklist
You will need to consider a few things before hiring contractors to remove your hedges for you. Below is a list of some of the main things that you should consider when looking for the right contractors for the job:
Does the contractor offer any guarantees with their work?
How much is the work to complete? – Ask for a breakdown of costs so you can ensure you are paying a good price for each element of the job.
Is the contractor experienced in removing the specific type of hedges that you have?
How many years' worth of experience does the contractor have in removing hedges?
How many contractors will carry out the job?
Will the contractor fix any issues that may arise?
Will the contractor take care of any relevant waste removal?
Do you need to hire any additional contractors for different parts of the work?
Does the contractor need any additional tools or equipment to carry out the work?
Does the contractor hold any relevant insurance needed for the work?
FAQs
When is the best time to cut hedges?
Hedges can usually be trimmed at any time of the year, but you should try to avoid doing it during the bird nesting season if your hedges tend to be home to bird's nests. If your hedges contain nests, you should avoid trimming them between March and July.
How do you sharpen a hedge trimmer?
There's nothing worse than a blunt hedge trimmer that won't cut properly. Luckily, it's possible to sharpen your hedge trimmer. Simply clean the teeth of the trimmer and then use a flat file to sharpen the blades. You can do this by hand.

Always file towards the cutting edge for a perfectly sharp blade. Be careful not to sharpen too far; you should only lightly sand it. Use the same number of strokes for each cutting edge to ensure it remains even.
What time of year is best for planting new hedges?
The best time of year to plant new hedges is during the winter months. The hedges will then come through and really start to thrive during the spring months and throughout the summer.
I can't dig my hedge roots out by hand…what can I do?
If your hedge roots are stubborn and you'd rather not hire someone else to come and remove them for you, you will have to hire an excavator to extract the roots, but these don't tend to be cheap. Depending on the model and your location, you can hire an excavator for around £50-£120 per day.
Are there any laws about removing hedges?
It is against the law to alter or trim any countryside hedging without prior permission. It is also against the law to cut or trim any hedges that are home to birds' nests or other habitats that go against the Wildlife Countryside Act. This rule applies whether the hedge belongs to you or not. If you are not sure, you can speak to your local authority for advice about removing your hedges.
Sources
https://gardeningcosts.co.uk/hedge-removal-costs
https://www.planningportal.co.uk/info/200130/common_projects/53/trees_and_hedges
https://www.stihl.com/hedge-trimmer-sharpening.aspx

Last updated by MyJobQuote on 23rd February 2022.