Garden Clearance Costs
Trying to find out how much it costs for garden waste removal? In this article we look at garden clearance prices so that anyone can estimate how much garden rubbish removal will cost them before they hire a gardener to carry out the work.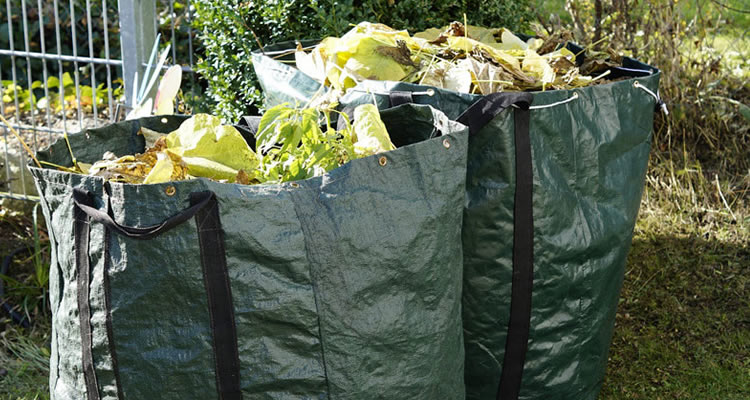 Average cost for garden waste removal
This type of job normally takes around 45 minutes
£150
How Much Does Garden Clearance Cost?
If you have just moved into a new house with an overgrown garden or are doing any kind of garden renovation project, you will likely be left with a lot of waste to remove at the end of the job. This waste can be organic such as old bushes and weeds, or it can be made up of concrete and earth after hard landscaping and excavation projects. Contractors will price gardening or landscaping jobs with waste removal included if you ask, but they have to pay for waste disposal whereas you can drop it off at the local recycling centre for free on most cases.
Though you have to balance this against the fuel costs and perhaps cleaning costs if using your own car for waste disposal! The other option is to use one of the many waste disposal specialists that offer fixed prices based on the number of refuse bags or the waste of the waste. To find competent and reputable local tradesmen or a waste disposal specialist companies, please use the free service offered on this website where you can get up to 3 written quotations by simply filling in a short form with details of the job you need doing plus your contact details.
Garden Waste Removal Prices
The price of removing garden waste can depend on the types of materials which are getting removed. If you are just getting rid of some grass cuttings, hedge cuttings or tree cuttings then it will not be very expensive. On the other hand if you are getting rid of patio slabs, large trees then the price will be a lot more due to the weight and the extra work involved. If you are planning on getting someone over to get rid of the waste in your garden then I would recommend having a look at an online garden waste calculator as they can also give you an accurate estimate on the cost.
| Job Description | Duration | Material Cost | Labour Cost |
| --- | --- | --- | --- |
| Up to 70kg or 5 bags | 10 minutes | £10 | £45 |
| Up to 300kg or 20 bags | 25 minutes | £15 | £80 |
| Up to 900kg or 60 bags | 1 hour | £25 | £190 |
Points to consider with rubbish removal
Most of the rubbish removal companies operating in the UK provides an easy and stress-free service that can be booked over the phone or online. Once you have agreed on a price and booked a collection dates there is no need to wait in all day as most companies offer some sort of tracking and they can keep you updated on way of their trucks are.
When the truck team arrives there will generally be two individuals to remove the rubbish and nothing gets wasted as the majority of these waste disposal companies are also licensed recyclers.
Doing it Yourself
If you want to dispose of the garden waste yourself using your intovehicle than this, of course, is a cheaper option. However, you need to weigh up the costs carefully, calculating the fuel requires plus the time taken for you to collect the waste and transport it to your local recycling centre. In addition, even if you carefully bag all the waste, there is still a real possibility that your vehicle will end up needing a full valet once you have finished! You if some of the bags burst or a leak it could take many hours for you to get your vehicle looking and smelling good again.
Last updated by MyJobQuote on 1st May 2020.