Shower Retiling Costs
Retiling a shower typically costs around £250 and can take anywhere from 2 to 4 days depending on the state and complexity of your bathroom and shower.
However, this price can be affected by a few different factors such as the shower size, the type of the tiles, access issues and a few other things. Throughout this article, we're going to explore these cost-affecting factors and all the information that surrounds them.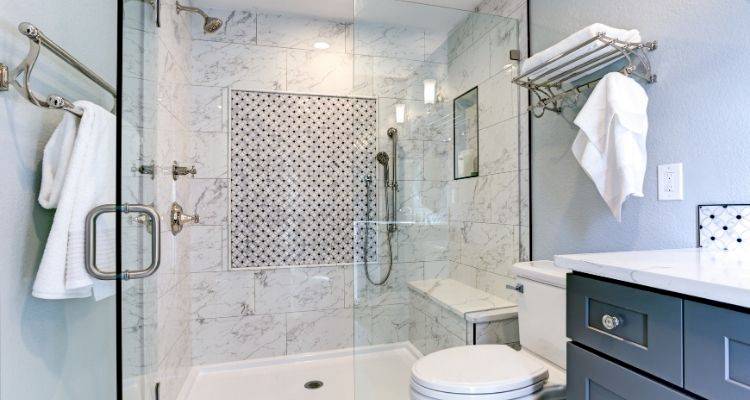 Average Cost of Retiling a Shower:
Depending on the complexity of the job, it usually takes: 2-4 Days
£250
How Much Does It Cost to Retile a Shower?
Tiling is not the easy job that many people think it to be, and DIY tiling usually ends up being nothing but wasted time, money and materials.
So many different aspects of tiling need to be tended to by an experienced professional if you want to escape the tell-tall signs of a shoddy job with uneven and unlevel tiles along with thick grout lines and an altogether poor finish.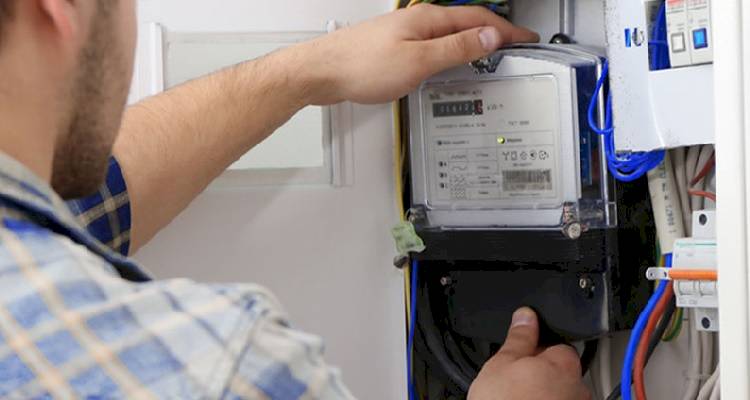 Retiling can revitalise your bathroom along with the addition of a few new furnishings and spring clean, and this doesn't have to cost much money.
Shower Retiling Prices
| Job Description | Average Cost | Duration |
| --- | --- | --- |
| Retiling with Ceramic Tiles | £250 | 2-4 Days |
| Retiling with Porcelain Tiles | £250 | 2-4 Days |
| Retiling with Natural Stone Tiles | £350 | 2-4 Days |
| Retiling with Glass Tiles | £400 | 2-4 Days |
| Retiling with Terracotta Tiles | £300 | 2-4 Days |
Supply Only Costs
The supply of materials for retiling a shower accounts for about 30% of the overall retiling cost, with labour accounting for the other 70%. Tiles vary quite a lot in price, and in recent years more people have opted for shower panels that come in different styles that are installed instead of tiles.
The two main types of a shower wall tile are porcelain and ceramic, and both of these materials account for a huge chunk of the shower wall tile market.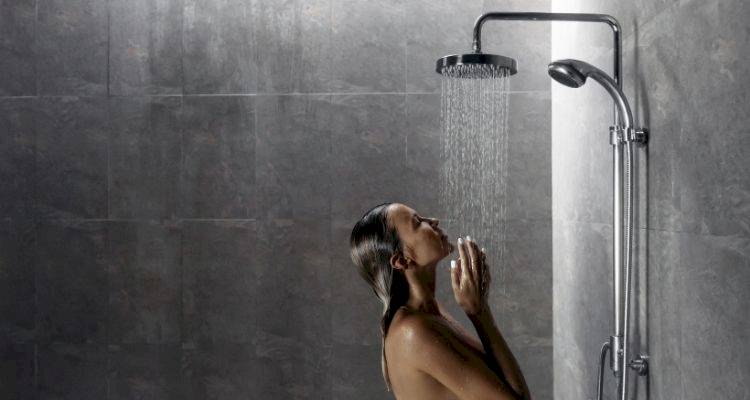 Both of these tiles are priced at around £30 per square metre, but you can also find them for a lot cheaper or more expensive depending on the design, shape and style of the tile.
There are other materials you can use, like stone and terracotta, but these are costly and tough to work with, and some stone tiles will need additional sealing and maintenance to avoid and degradation. Stone and terracotta tiles usually cost around £50 per square metre.
Additional Costs
When you get your shower retiled, some other jobs may need doing at the same time. You can often get some great package deals when you incorporate a few different jobs into the same project when you use the same contractors to carry out the work. We've explored two of the most common jobs associated with retiling a shower to give you some more information on them should they apply to you.
Power Shower Installation
Millions have heralded the power shower invention, and it's hard to remember a time before them. Still, even the great power shower needs an upgrade every now and again and what better time to step up your shower game then when retiling the shower.
A power shower is different from an electric shower. It incorporates a pump that increases the shower flow rate while maintaining a steady temperature with the built-in thermostat.
Replacing an existing power shower costs about £120, whereas a brand-new installation costs between £200-£400. A replacement will only take a few hours, but a new installation will take a day or so.
Upgrading your power shower is definitely an excellent way to improve your shower and bathroom, especially with the backing of brand-new tiles! If you want to find out more about replacing or installing a new power shower, take a look at our article.
Tiling a Bathroom Floor
Most bathrooms have a matching décor throughout, with the walls matching or complimenting the floor. If you're going to retile the shower, why not give the whole room a freshen up by installing new floor tiles too.
You have a ton of choices when considering what materials or styles to opt for on your bathroom floor tiles, and your tradesman can guide you through the selection process, but for more information, take a look at our article here. The average cost for this job is around £700 and takes about 2-3 days to complete in full.
Labour Costs and Timescales
A great way to work out labour costs is to figure out how many square metres you need tiling and multiplying that by £30, as this figure is the typical cost per square metre for a tiler to complete the work.
However, when you get a quote on the work, the tradesman will tell you exactly how much the work will cost and what that includes. Usually, the cost includes the labour and materials, but you should find out about waste removal for the old tiles and anything else involved in the price.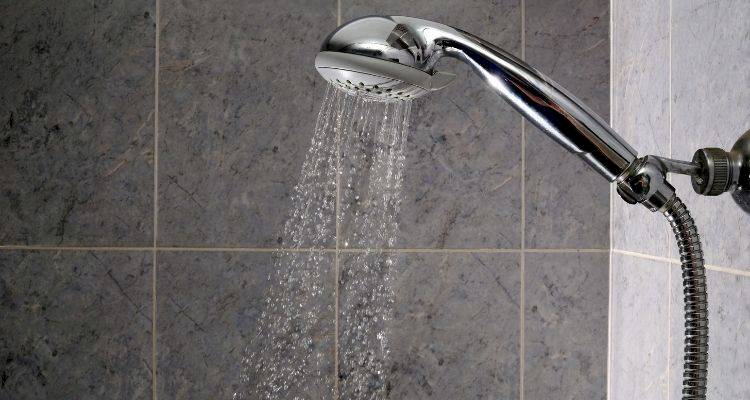 Quoting the job shouldn't take too long, nor should the stripping of the existing tiles, but the stage of applying the tiles can take a long time as it's integral that each tile is level, uniform and installed correctly, so be patient at this point.
Sometimes, unforeseen setbacks and delays occur like faulty tiles or necessary repairs, but this isn't extremely common.
Cost Factors of Retiling a Shower
There are a few cost affecting factors for retiling a shower, and to make them a little easier to understand, we've explored them in a little more detail here:
Type of Tile
The type of tile you opt for can have a significant impact on the job's overall cost. For example, a simple porcelain tile will only cost around £25-£30 per square metre, but you can double that for a sandstone tile.
Of course, if you have the budget for expensive materials and they suit your preferences, then go for it! The type of tile can also impact the additional time it may take the tiler to complete the job, as some tiles are more supple and prone to breaking than others, requiring the tiler to work with extra caution.
Size of Shower
This factor is pretty self-explanatory. If your shower is bigger than the average shower, you can expect to pay a little more than the average cost, simply because more tiles and time are required.
Some people with bigger showers will opt for larger tiles to reduce the number of tiles required to be lined up and arranged uniformly, but this is all down to personal preference.
Ease of Access
While a big shower can increase the cost, so can showers that are tough to access. Tight corners and awkward angles can complicate the application process, especially when adding those crucial millimetre movements to ensure all of the tiles are perfect. If you have a peculiar shower, ask the tiler about this during the quote to avoid any surprises further down the line.
What's Involved in Retiling a Shower?
As we mentioned earlier, we wouldn't suggest that anyone tries to complete a shower retiling as a DIY project, but just to give you an idea and an insight into the process of retiling a shower.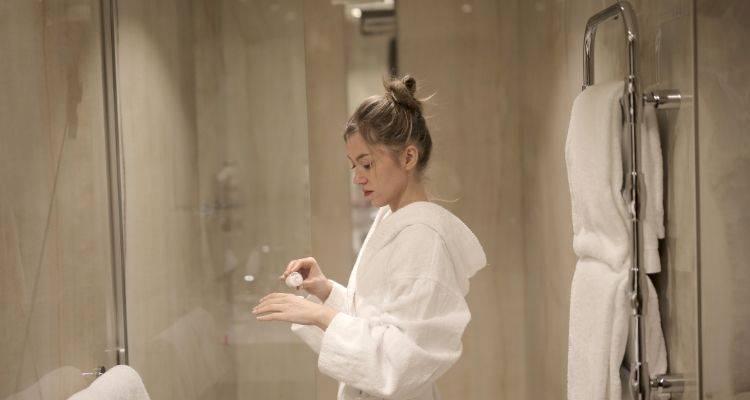 We've laid it out step-by-step here:
Step 1
Firstly, the tiler will turn the water off at the mains and remove the mounted shower system.
Step 2
The floor will be covered with dust sheets to catch any debris that is removed from the walls.
Step 3
With a mallet and a chisel, the tiler will remove the wall's existing tiles. This is usually a pretty quick job.
Step 4
After the walls are clear, it's time to prepare them for the application of the new tiles. The wall must be completely smooth as even the smallest bump will stick out like a sore thumb.
Step 5
The new tiles will now be applied with mortar. Some tiles may need cutting to fit the pattern, but this is a very common job.
Step 6
Grout will be added between the tiles to secure them; further, this is a crucial aspect to the retiling.
Step 7
The tiles will be wiped down, the dust sheets cleared, and the job will be done!
Can I Retile a Shower Myself?
There are so many different aspects of retiling a shower that can trip you up when attempting it with prior experience, mainly in the tiling's finer details.
First of all, removing the tiles can look like a simple job, but if it isn't done correctly, the main piece of the wall can be damaged and chipped away, leading to issues further along in the process.
The accuracy and uniformity of the tiles are also a huge tripping up point as each tile must follow the same pattern, both horizontally and vertically.
Another issue that seems to be a regular problem with DIY tiling is the thickness of grouting between tiles, which is unsightly and reduces the tiling's structural integrity.
Building Regulations & Planning Permission for Shower Retiling
You don't need planning permission for shower retiling as it falls under the permitted development rule that allows you to decorate and renovate as much as you like.
Choosing Shower Tiles
There are a few different types of shower tile that we've mentioned throughout this article, so we're going to list them here with their pros, cons and costs!
Ceramic Tile Cost
Ceramic tiles are one of the two most common tiles to find in a bathroom in the UK. They are competitively priced, have a vast array of styles and can be fitted very easily.
They are incredibly versatile and are very easy to maintain. The only drawback is that if you're looking for something unique and upmarket, they may be too basic for your requirements.
Cost - £25-£30 per square metre.
Porcelain Tile Cost
Everything that was said about ceramic tiles can be said for porcelain tiles. They are very good value with price vs quality, they require little to no maintenance, and they come in a wide array of colours, designs and styles.
Cost - £25-£30 per square metre.
Glass Tile Cost
Glass tiles are fantastic for adding more natural light into a room, and they give a very nice luxury aesthetic to bathrooms and showers. There isn't a massive amount of variety in terms of style and design, but they are very versatile and don't look out of place in any theme.
However, they are extremely expensive, costing around £110 per square metre.
Cost - £110 per square metre.
Marble Tile Cost
Marble tiles are pretty popular additions to homes, but more commonly in kitchen areas in the form of worktops, as they are pretty heavy. This weight makes the installation of them a little trickier, but it is a stunning material that will enhance the luxury feel of your bathroom.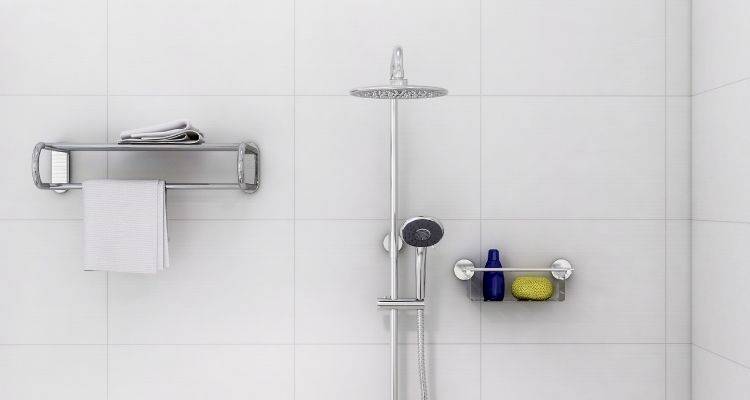 Unfortunately, the price is in line with that luxury, and marble is certainly one of the more expensive bathroom tile materials.
Cost - £140 per square metre.
Natural Stone Tile Cost
Natural stone tiles are genuinely beautiful tiles that bring a natural, earthy and spa-like feel to your bathroom. The price of natural stone tiles does range a little bit depending on the specific stone or blend in the tile, but as a whole, it is one of the more expensive options.
Still, if you have the budget, natural stone tiles are a fantastic option. The only drawback is that some natural stones need extra maintenance to protect their waterproof integrity!
Cost - £50-£150 per square metre.
Terracotta Tile Cost
Terracotta tiles bring a very natural look and feel to them, and they a certain warmness to your bathroom. They are also very well-heralded material that adds a touch of class to your home.
They are pretty competitively priced, but you don't have any design options other than the standard plain terracotta colours.
Cost - £50 per square metre.
Hiring Contractors to Retile a Shower Checklist
While you don't need any specific qualifications to be a tiler, there are many other ways to find the best contractor to work on your home by using the power of the internet!
These days, there are heaps of contractors available to research online where you can see their reviews from previous customers, pictures of the jobs and projects that they have worked on.
You can also look at their qualifications, certifications and accreditations that further demonstrate their experience in the field and their ability to complete the job you need to a high standard.
When you are carrying out your research online, take a look to see if they have a website, as some tradesmen will keep a portfolio on there to show potential customers what they can do for them, and some may even give you an idea of their prices.
Of course, word of mouth still counts for a lot, so if anybody can recommend someone who has done a good job for them, you should take a look into them too!
FAQs
How do you re-grout shower tiles?
If you need to re-grout your shower tiles follow these instructions, however, it's always recommended to enlist a professional's help.
Step 1: Use a grout rake to remove the old grout, being careful not to scratch the tiles. Remove the grout to about half the thickness of the tile.
Step 2: Using a trowel, press the new grout into the space left by the old grout, and then use a grout spreader to spread it uniformly across.
Step 3: Use a damp sponge to remove any excess grout.
Step 4: Use a grout shaper to finish off the joints to give them a professional look.
Step 5: Use a soft, clean cloth to polish the grout and tiles once the grout has set.
How do you cut a hole in shower tiles to fit a shower?
You can buy a diamond hole saw that attaches to the end of a drill, which cuts a perfect hole fit for your shower. Ensure you buy the right size hole saw and check the placement for the shower numerous times. As always, this should be a job carried out by a professional.
Can you replace a single shower tile?
If just one shower tile has cracked or been damaged, you can change a single tile without disturbing the others. A tiler will use a chisel to chip away at that single tile, and then replace it using the same method as you would for an entire retiling.
How much are shower panels?
Shower panels are sometimes used instead of tiles and vary in price depending on the size and material you want. Of course, the panel must be cut to an exact size in order to be used and then fitted by a professional tiler. They cost anywhere from £150 to £400 depending on a few factors.
Do tilers need insurance?
All tradespeople that work in customers' homes must have the correct liability insurance protecting them and the customer from injury and accidental damage. Liability insurance allows a customer to seek damage remittance from a company instead of a person.
Sources
https://www.bigbathroomshop.co.uk/info/blog/how-to-regrout-a-shower-wall/
https://www.wallsandfloors.co.uk/natural-terracotta-tiles/
https://www.realsimple.com/home-organizing/decorating/types-of-tiles
https://www.sunrisespecialty.com/how-to-retile-shower

Last updated by MyJobQuote on 20th April 2021.