Window Condensation Removal and Reseal
Repair or replace misted double glazing.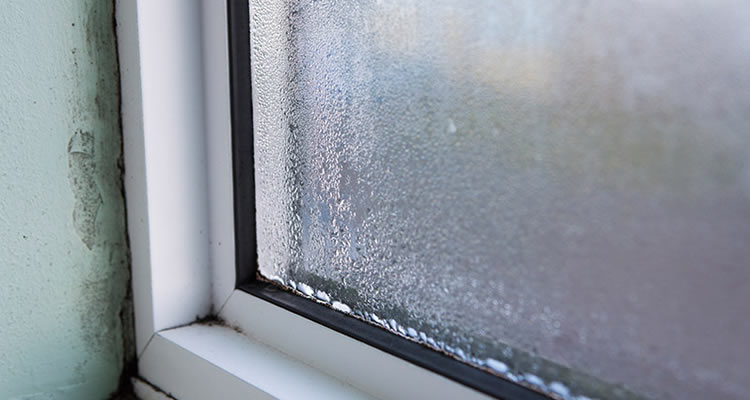 The average cost for this job is around
This type of job normally takes around 1 day
£500
When the seals fail on double glazed units there used to be little you could do about it in terms of repairs, the double glazed units will simply have to be replaced. However, there is now a cheaper option where companies can actually reseal the window units without even removing the frames, which is obviously much cheaper offering a saving of around 50% against typical replacement costs! The resealing or replacement of double glazed window units is definitely not a DIY job as the units need to be manufactured to size in the case of replacement and special equipment is required to reseal them if you choose that route.
So, if your double glazed windows are all steamed up with condensation, then you will need a local tradesman or a specialist company to fix this problem. Finding decent contractors can be difficult if you do not have any personal recommendations from friends, neighbours or family. The easiest way to get quotes from reputable tradesmen in your area is to use the free "Post a Job" service on this website.
Typical prices for double glazing repair and replacement
| Job Description | Duration | Material Cost | Labour Cost |
| --- | --- | --- | --- |
| Replace 1m x 1.5m double glazed unit |  1 hour | £60 | £40 |
| Replace 1m x 1.5m double glazed unit |  1 hour | £20 | £40 |
| Replace all double glazed units 3 bed semi-detached house |  1 day | £350 | £200 |
Things to consider with double glazed units
Replacing your double glazing should be considered an investment in your property as it will improve the energy efficiency making your home easier to sell and cheaper to heat. However, double glazing is expensive even if you are just replacing the glazing and using the existing window frames. For this reason, many homeowners will often choose the cheaper option of resealing the existing glazing if the problem is simply condensation inside the unit. But if the glass/sash or frames are damaged the only option is a replacement.
If your double glazed window is fogging up between the actual glass panes this usually means condensation is building up and the seal between the panes is damaged. Not only is this unsightly, but it also greatly reduces the energy efficiency of the double glazing. Keep in mind however that the resealing is not usually possible on toughened glass units or units that feature Georgian bars or other bar inserts. Resealing is also not applicable for Velux windows or timber windows with very narrow air gaps.
Doing it Yourself
To reseal double glazed windows requires specialist and expensive equipment so this is not a feasible project for a DIY enthusiast. If replacing the double glazed units then you would typically get a local joiner in to measure up and then order the windows directly from double glazing manufacturer. However, you can, in theory, measure up yourself and deal directly with the glazing manufacturer. But your measurements have to be precise as any small mistakes will result in you receiving expensive double glazed windows which will not fit in your existing window frames.
If this happens, a refund will not be available as this is your fault so the only option would be to measure again correctly and pay for the windows twice! Fitting new double glazed units is not a difficult job, nor is it time-consuming. So, although you can save some money by going the DIY route, the savings will not be substantial. Therefore, most homeowners will simply hire a local window fitter or specialist company to do this job on their behalf.
Double glazing repair checklist
Double glazed units can be resealed for half the price of a replacement
Toughened glass double glazing cannot be resealed
Misted up double glazed windows can greatly reduce the energy efficiency
Replacement double glazed units are more expensive but more durable
FAQ's
My double glazed unit has condensation inside the window can this be repaired?
In most cases yes, this can be repaired. As long as the double glazed unit is reasonably modern and not damaged.
My double glazed back door has misted up inside the pains, can this be resealed?
No, typically double glazed doors feature toughened glass which cannot be resealed as this requires drilling a small hole in the glass itself.

Which is best, replacement or reseal?
Replacement will typically offer a much more durable fix to any condensation problems. However, replacement is also much more expensive. So if you are selling the property then resealing the windows as a much more attractive option price wise. Whereas, if you intend to stay in the property replacing the double glazed units may well work out to be the cheaper option long-term.
I have condensation in between the glass panes of my double glazed window, does this mean the seal is broken?
In most cases yes, but not always. Sometimes you may get condensation inside a double glazed unit caused by temporary issues such as high humidity or high levels of surrounding moisture due to construction work. In addition, in older double glazed windows this condensation could mean you need to replace the entire window.
Do I have to fix misted up double glazed windows?
If the double glazed unit has failed and moisture has started to appear as condensation between the panes, this will greatly reduce the energy efficiency of the window and cause cool spots and drafts in the room much like a single glazed window.
Last updated by MyJobQuote on 7th May 2019.