Cost of Installing Central Heating
Installing a new central heating system can cost around £3500 but the price depends on a lot of factors. Take a look at our useful cost guide to calculate how much central heating will cost.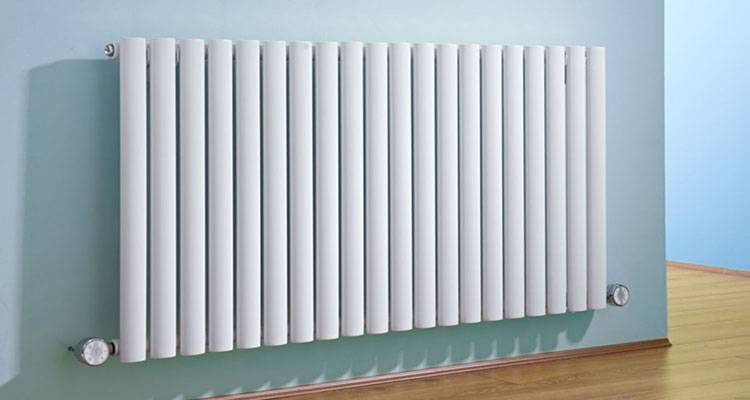 Average Cost to Install Central Heating:
Depending on the complexity of the job, it usually takes: 4-8 days
£3500
How Much Does Installing Central Heating Cost?
Installing central heating is a big job that involves several different parts, including installing a boiler, new radiators, a water tank, and pipework. The average cost for installing central heating usually falls somewhere between £3000 to £4000.
There are a number of factors that can affect the cost of central heating installation including the type and brand of boiler you want to have installed, the number of radiators you would like, and your location. With this in mind, no two central heating installation jobs are the same, and the price you pay can work around your personal budget.
The cost of everything involved will usually be included in the total price that your chosen central heating installer quotes you. Modern central heating systems tend to be highly efficient and can use a lot less fuel than older systems while still delivering the same amount of heat.
Having central heating installed is not a cheap or easy job. You can expect it to cost quite a bit and take a while to complete. This article will go over the cost of installing gas central heating as well as the overall new central heating installation costs for all types of central heating, and the steps involved in the job.
Central Heating Prices
| Job Description | Duration | Average Costs |
| --- | --- | --- |
| New boiler (supply and installation) | 0.5 - 1 day | £900-£1500 |
| Water tank (supply and installation) | 2-3 hours | £150-£200 |
| 9 Radiators (supply and installation) | 1-2 days | £1000-£1500 |
| Pipework (supply and installation) | 3-5 days | £800-£1000 |
| Total for all above: | 4-8 days | £2850-£4200 |
Supply Costs Only
| Job Item | Costs |
| --- | --- |
| Combi boiler | £500-£2000 |
| Electric boiler | £1500-£2500 |
| System boiler | £1000-£2500 |
| Conventional boiler | £400-£1500 |
| Central heating radiator | £40-£100 |
| Column radiator | £120-£300 |
| Designer radiator | £200-£400 |
| Cast iron radiator | £150-£500 |
| Water tank | £100-£200 |
| Pipework | £300-£600 |
Additional Costs
There are several additional costs that you may need to consider when it comes to having central heating installed. Below is a list of the extra expenses that you may want to think about before committing to the job:
Labour Costs and Timescales
The average cost to hire a plumber is around £150 to £270 per day. A central heating installation job is considered to be quite a large job and will often require more than one plumber in order to complete the job.
For a complete new central heating installation, the labour costs will usually fall somewhere between £1000 to £2000 for the full job. Depending on the type of job and the difficulty of the job, it will usually take around 4 to 8 days to complete.
You will usually receive a quote for the entire job, including the cost of labour for every central heating expert that is involved in the job.
Those located in London can expect to pay around £200 to £500 more for the total cost of labour for the job compared to those located in the North or other parts of the UK.
Cost Factors of Installing Central Heating
There are a number of different things that can affect the overall cost of your central heating installation job. Below is a list of the things that may affect the price you pay for the job:
Type of Boiler
You can expect to pay different costs depending on the type of boiler that you're having installed. For a combi boiler, you will be looking at prices of around £500 to £2000 for the boiler alone. For a system boiler, this could cost £500 to £2500, and for a regular boiler, you would be looking at costs of around £500 to £2750. You can also expect to pay different costs depending on the manufacturer of the boiler.
Location of Property
The location of your property can affect the amount you pay for your central heating installation as labour costs in London are considerably more. Those located in London can expect to pay around £200 to £500 more for the total cost of labour for the job compared to those located in the North or other parts of the UK.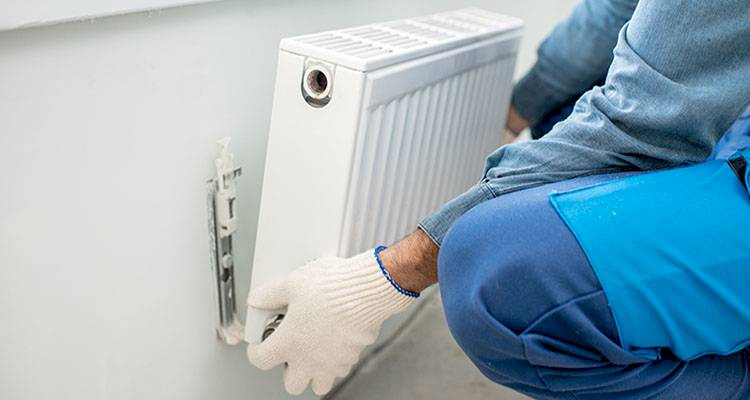 Number of Radiators
The number of radiators in your system can affect the cost of the installation as you will need to pay for the materials of each of the different radiators, and you will also need to pay for the labour of installing each additional radiator. So, as you can see, the more radiators you get installed in your heating system, the more you can expect to pay for the overall cost of the job.
Hot Water Cylinder
A system of regular boiler will usually require a water tank installation. This is where the hot water is stored and heated before being delivered to the hot water outlets. A new hot water tank typically costs between £200 to £500 including the cost of installation.
What's Involved in Installing Central Heating?
There are many steps involved in installing a central heating system. The system is very complex and requires knowledge of how to build and put together several different components.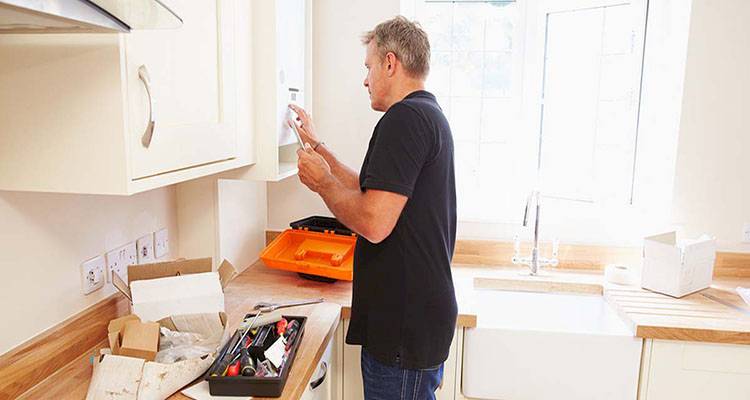 Installing central heating can be broken down into six main steps, as found below:
Select the types of radiators and boiler that you would like depending on your preferences and the adequacy of your home.
Find an appropriate place in the home to install the boiler and install it there plus the various components that accompany it.
Fit radiators in all of the rooms in your home. Some larger rooms may require more than one radiator.
Fit pipes around the house and connect these to the valves of the boiler, the radiators, the water tank, and the appropriate outlets.
Ensure all of the radiator valves are closed and that the vents are sealed before then filling the system with water. Bleed each radiator to remove as much air as possible from the system.
Turn the boiler on so that the water heats up. Balance out the flow of hot water to each of the radiators using the valves.
Although it may not seem like a lot of steps, each of these jobs are actually big tasks that require a lot of work and specific knowledge.
Can Install Central Heating Myself?
Although some parts of the job may be easier than others, it is recommended that you hire a professional plumber to fit your central heating system rather than doing it DIY. Particularly if you have a gas boiler as this will need to be fitted and checked over by a contractor who is Gas Safe registered.
Before having your central heating installed, a qualified installer will usually visit your property for an assessment to see exactly what work is needed. They will then be able to provide you with a quote on how much the job will cost in total, as well as the expected timeframes for completion.
We highly recommend attaining at least three quotes before choosing the right contractors for the job.
Building Regulations for Central Heating
Any work to install a new boiler needs building regulations approval due to the safety issues that are involved, plus the need for energy efficiency. The best way to go about the job is to hire a professional who is certified to carry out the job.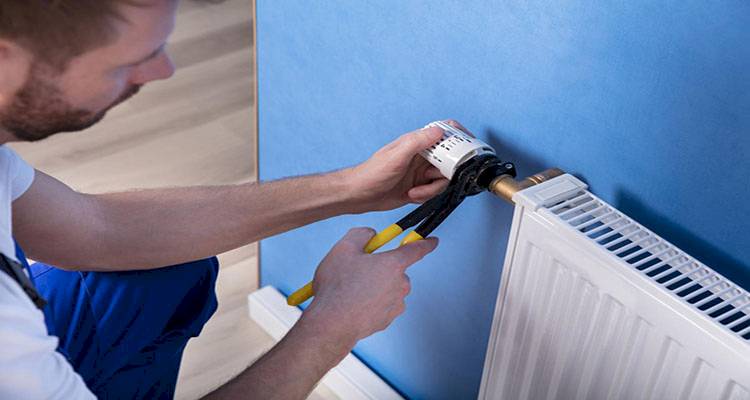 The contractor that you hire should have full knowledge of what they need to do in order to comply with the building regulations when it comes to installing your new central heating system.
Planning Permission for Central Heating
You do not usually need to worry about planning permission when it comes to installing a new central heating system, considering all of the work that is being completed is internal work.
If you live in a listed building or a building within a conservation area, you may need to check with your local planning authority before going ahead with the work. A qualified contractor can usually give you the best advice when it comes to the rules and regulations needed to carry out a new central heating system installation.
Types of Central Heating
Below you will find an explanation on the different types of boiler and heating systems.
Combi Boiler Costs
A combi boiler is a single unit of boiler that generates hot water and heat into the home. A combi boiler does not need a water tank.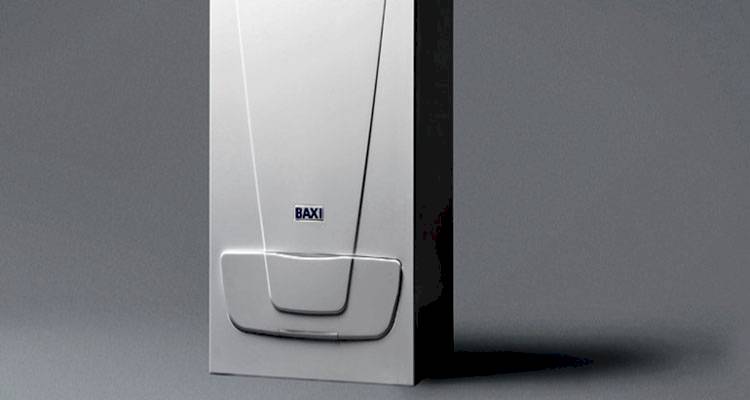 System
A system boiler is similar to a combi boiler. It has all of the same components; it just doesn't heat water. Instead, it works with a steel hot water cylinder. System boilers are a modernised and more efficient alternative to a regular boiler.
Regular Boiler Costs
A regular boiler is a heat-only boiler, meaning it only provides heating. It works with a hot water cylinder.
Types of Fuel for Central Heating
Below is a list of the different types of fuel that can be used in a boiler. The type that you use will depend on the mechanics of your specific boiler model. Most boilers run off gas or electric.
Gas Central Heating Costs
Gas is the most common form of boiler fuel in the UK. It is convenient as it can be transported as both a liquid and a gas.
Pros
✔ Convenient
✔ Can be transported as liquid or gas
✔ Produces a lot of heat quickly
Cons
✖ Boilers can be bulky
Oil Central Heating Costs
Oil is used as a substitute for natural gas. If using oil as a fuel, you must ensure that your boiler has the capability of running on oil.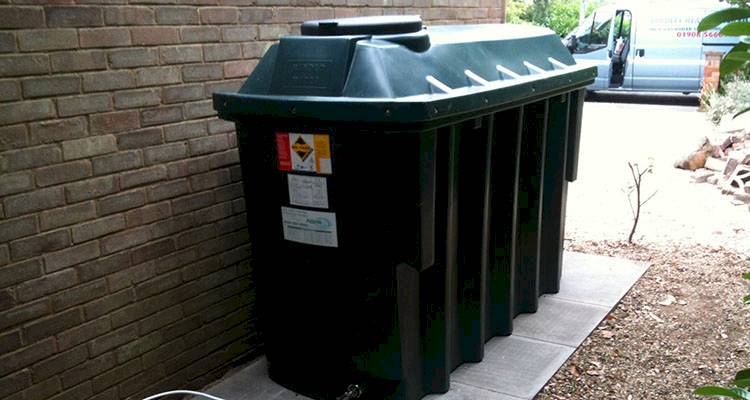 Pros
✔ A substitute for gas
Cons
✖ Outdated form of fuel
✖ Many boilers are not compatible
Electric Central Heating Costs
Electric boilers are noiseless and very light compared to other boilers. They also have low maintenance and running costs.
Pros
✔ No noise
✔ Very light
✔ Low costs
Cons
✖ Sometimes take longer to heat than other models
Solid Fuel Central Heating Costs
Solid fuels are often cheapest but are the most polluting form of fuel. They are also being depleted every day, and so renewable energy sources are preferred.
Pros
✔ Low cost
Cons
✖ Not renewable
✖ Very polluting
Benefits of Central Heating
There are many benefits to installing central heating in your home. Below is a list of these main benefits:
Reduced Bills
Modern central heating systems will reduce your bills all year round. Upgrading an existing system could knock up to 30% off your current energy bills. Modern boilers and heating systems are incredibly efficient.
Better for health
A central heating system can prevent several health issues such as asthma, hypothermia, bronchitis, strokes and heart attacks. Central heating protects your home from moisture build-up and mould growth.
Lower emissions
A modern central heating system can help to lower your emissions and help you save the environment. Modern systems tend to be very efficient and produce a lot fewer emissions than older systems or other forms of heating.
Removing Central Heating Cost
You may want to remove your central heating system if you are making way for a new system. In these cases, the job should be completed by a professional central heating remover or installer who has all the knowledge needed to avoid doing any damage to your home in the process.
Hiring a professional to carry out the job of removing your central heating system will usually cost around £100 to £200 per day, and the job will usually take approximately 1 to 2 days to complete.
You may consider hiring more than one contractor for the job if you would like for it to be completed more quickly.
Hiring Someone to Install Central Heating Checklist
There are a few things you will need to consider before hiring someone to install a new central heating system for you. Below is a list of some of the main things that you should consider when looking for the right contractor for the job:
Does the engineer offer any guarantees with their work?
How much is the work to complete? – Ask for a breakdown of costs so you can ensure you are paying a reasonable price for each element of the job.
What type of boilers does the company offer?
What type of radiators does the company offer?
Do you need to supply any materials yourself, or is it all included in the overall price for the job?
Is the engineer experienced in fitting the type of boiler and radiators that you are purchasing?
How many years' worth of experience does the engineer have in fitting new central heating systems?
Is the engineer on the Gas Safety Register?
How many contractors will carry out the job?
Will the contractor fix any issues that may arise?
FAQs
How do I clean the sludge out of my central heating system?
You will need to flush your system. Do this by turning your central heating and all of the valves off, open the bleed valve, drain the radiator, and then close the bleed valve. You can also remove the radiator and hose it.
How does central heating work?
A central heating system has pipework and radiators connected to a boiler. The boiler provides heat, and the pump moves heated water from the boiler or tank through the pipework through your home and into your radiators. The water then travels back to the boiler for re-heating.
What temperature should the central heating thermostat be set at?
Your thermostat should be set at the lowest comfortable heat. This is usually somewhere between 18-21 degrees.
What is central heating?
Central heating is the heating of water via a boiler through to the various radiators around your home. It heats your home effectively and efficiently.
How often should a boiler be serviced?
A boiler should be serviced once a year.
Sources
https://www.boilerguide.co.uk/articles/how-much-cost-install-central-heating
https://www.centralheating-quotes.com/central-heating-installation
https://www.planningportal.co.uk/info/200130/common_projects/7/boilers_and_heating
https://www.theheatinghub.co.uk/guide-to-boiler-types-combi-heat-only-system
https://www.stheatingservices.co.uk/types-fuel-used-boiler
https://www.asapplumbers.co.uk/benefits-central-heating
https://www.onlyradiators.co.uk/blog/how-to-guides/how-to-flush-sludge-in-radiators
https://energysavingtrust.org.uk/home-energy-efficiency/thermostats-and-controls

Last updated by MyJobQuote on 29th October 2020.