Cost of Installing a Durgo Valve
A look at the process and costs of having a durgo valve fitted in your home..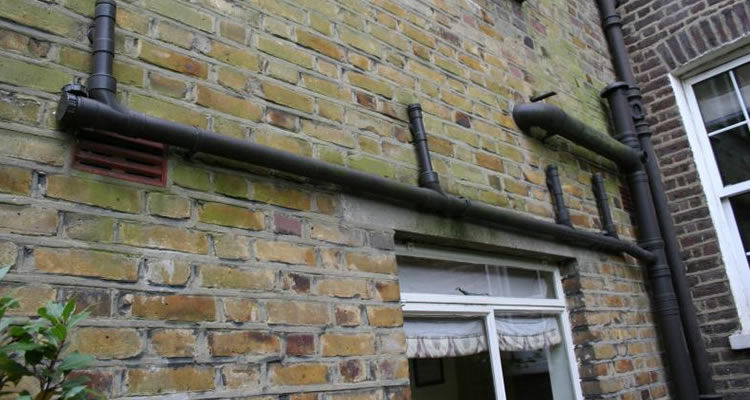 Cost of installing a durgo valve
This job should only take 1 day to complete
£150
Durgo valves, sometimes referred to as air admittance valves are used in households and buildings as a form of ventilation. It allows for the ventilation of waste gases and air, such as from waste pipes. When a toilet is flushed or wastewater is being drained, it creates negative pressure, the Durgo valve allows the air pressure to balance out, whilst allowing for effective ventilation. Simultaneously allowing for air to reenter the pipes after the wastewater has flowed through. Ventilation needs to be present in rooms where there are waste and soil drainage, such as in bathrooms and kitchens. They allow the circulation of air around drainage systems, which essentially allow trap seals to work properly.

Before the introduction of Durgo valves, most air ventilation was done through a soil stack which left the house through the roof. They had to be a certain distance above rooms and windows, making the installation a difficult task as it involved roof work and a lot of labour. These types of installations can often be unsightly, numerous and often lead to roof damage such as leaks. So, you may want to consider having a Durgo valve fitted if you do not already have one. They simply fit onto the existing soil stack, but instead of needing to be ventilated out the roof, you can keep it inside as it does not allow bad gases or smells to escape.

Cost of Installing a Durgo Valve
| Job Description | Duration | Material Cost | Labour Cost |
| --- | --- | --- | --- |
| Hiring a plumber to fit a Durgo valve and modify soil pipe | 1 Day | £50 | £100 |
| Remove soil pipe from roof | 1 Day | £20 | £65 |
Things to Consider When Installing a Durgo Valve
Air admittance valves are used in the air ventilation and drainage system in your home. When you flush the toilet or pour any liquids or wastewater down a plughole, the air is flushed down the pipe, therefore more needs to be able to come in and replace it. The flushing creates negative pressure in the drainage system, and syphons the water traps – these are the 'U' shaped pipes you often find under your sink – which in turn, allows sewage gases and unpleasant smells to escape into the home. Air will also be sucked in through the taps and sinkholes, creating slow drainage, gurgling sounds and water bubbling up from the sink.
To combat this, most properties are fitted with a ventilation pipe, which is fitted on the end of your soil stack, then fed through the roof of a property. Often enough, there are times where numerous pipes are used for a single property, usually larger commercial buildings. The introduction of the Durgo valve, or air admittance valves, has helped reduce the number of ventilation pipes penetrating through the roof. You may be aware that anything that penetrates from the roof, or calls for the roof to be modified in any way, such as a ventilation pipe, can often leave cause for concern when it comes to leaks and other damages. Over time this will cost you a lot of money to repair, considering it is something easily avoidable with the installation of a Durgo valve.
Instead of penetrating the roof, the ventilation pipes can now be capped off inside the home with the use of an air admittance valve. Often enough, the air admittance valve is installed in the loft space of the property. This is because these valves must be higher than the highest point of water flow such as a sink basin, toilet or a bath, usually around 200mm higher.
Before going ahead with a Durgo valve, there are some ambiguous regulations you may need to look at. They cover the fact that you may need to have a separate ventilation pipe in your home as well as the Durgo valve, this is so no back-pressure can build up and cause any damages. However, if you are unsure, always seek advice from your local building authority.
Can You Fit A Durgo Valve Yourself?
The fitting of the Durgo valve itself is not a tough task, as most Durgo valves are able to simply be clipped into place. Just spray a good amount of silicone lubricant around the valve and the soil pipe, and simply push into place. Durgo valves themselves are actually quite cheap, so if you want to save yourself some extra costs, you can always buy the materials yourself even if you plan on hiring someone to carry out the job for you.
If you were to remove the current ventilation pipe from the roof, then you will need the assistance of a roofer. Unless you have the required skills and tools yourself, this is best left to a professional as there is a possibility of causing damage to the roof. You will also need the assistance of a good plumber, who can assist you with the capping off of the soil stack so that the valve can be fitted. You may also need a sub-stack putting in, or maybe some pipes cutting and relocated. Our advice is to seek the assistance of professionals in this instance.
Installing a Durgo Valve checklist
Durgo valves are used for drainage ventilation in modern households and buildings
An air admittance valve eliminates the need for roof penetration for your soil stack
To remove the soil stack from the roof, ask the advice of a qualified roof specialist
You may need the assistance of a qualified plumber to help with any pipework
Durgo valves are relatively cheap - buy the materials yourself to save on costs when hiring a specialist
FAQ's
What is a Durgo valve?
A Durgo valve is used to help ventilate the drainage systems in homes and other buildings. When flushing the toilet or pouring water down the sink, this creates negative pressure in the drainage system, meaning it needs more air coming in to cancel that out. A Durgo valve helps bring that air in, as well as releasing other bad gases.
Can I fit a Durgo valve myself?
If you have the suitable skills and tools available, then fitting a Durgo valve shouldn't be too hard of a job. The materials are cheap enough to purchase. However, there are some tricky aspects such as removing the soil stack from the roof and cutting pipes. If you are unsure, seek the services of a professional.
What's the difference between a durgo valve and an air admittance valve?
There is no difference at all. The correct term is an air admittance valve, however, Durgo valve is a term commonly used in the UK. So, if you see one or the other, just know that they are the same thing.
Where should I place a Durgo valve?
Durgo valves should always be situated at least 200mm higher than the highest point of any water flow, for example, a sink basin. This is so the valve itself does not run the risk of being flooded. Most Durgo valves are fitted in the loft, a cupboard, or they can be boxed in.
Can a Durgo valve be fitted outside?
Thanks to new advancements in the Durgo valve's design, you can purchase specific valves for outside use. They work exactly the same, except you will be attaching the valve to an exterior pipe.
Last updated by MyJobQuote on 4th October 2019.