Power Flush Cost
Want to know how much a central heating power flush costs?
In this price guide, we breakdown all the costs included in power flushing, so that anyone can get an estimate in mind before hiring a heating engineer.
If you like to understand more, continue below...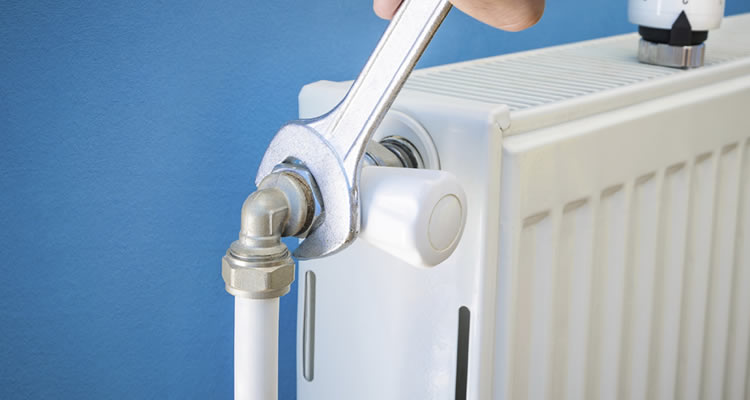 Average cost to power flush a central heating system
This type of job normally takes around 4 hours to complete
£400
How Much to Power Flush a Central Heating System?
Power flushing is designed to clean out your central heating system, by removing the sludge or debris that tends to build up over time. The vast majority of boiler and central heating problems are caused by sludge build-up in the pipes and in the boiler itself, so power flushing can help to prevent boiler breakdowns and reduce maintenance costs, while at the same time making your heating system more efficient so saving money on fuel bills. However, you should never attempt to carry out a power flush on your system yourself, as done incorrectly a power wash can cause considerable damage!
A good indication that your boiler system is in need of a power flush is if you experience cold spots on radiators, radiators that are noisy or slow to heat up, or noisy boiler pumps. These problems can also be caused by air in the system, but if you bleed the radiators and you get rusty brown or even black water coming out - then it's time to power flush the system.
In addition, it is highly recommended that you power flush your system before having a new boiler installed to ensure all sludge and debris are completely removed from the system. Most boiler warranties will actually insist on a power flush before fitting their boiler, otherwise, you could void the warranty! MyJobQuote.co.uk makes the process of finding tradesmen incredibly easy - Just create a job for free, tell us what you need, then wait for tradesmen to get in touch with quotes. Once the job is done, you can leave feedback on the tradesperson to help others.
Average Power Flushing Prices
| Job Description | Duration | Material Cost | Labour Cost |
| --- | --- | --- | --- |
| Power flush 6 radiator system | 3-4 hours | £100 | £300 |
| Power flush 8 radiator system | 4 hours | £110 | £360 |
| Power flush 10 radiator system | 4-5 hours | £120 | £400 |
| Power flush 12 radiator system | 5 hours | £130 | £420 |
Things to consider about power flushing
Power flushing is a technique used to clear out sludge from central heating systems in areas where scale and corrosion can collect. The symptoms of sludge build up include cold spots on radiators after bleeding, noisy boiler and pipes, and poor efficiency. Many people are quite surprised to find out they have sludge in their heating system and wonder how it got there. Sludge, of course, does not just magically appear, but forms over time due to corrosion as radiators are steel and tend to corrode on the inside which you can't see. When your radiators rust inside they will eventually turn the water almost black.
This colour is the internal rust and if allowed to continue will eventually build up and start to partially block the flow of hot water. It will also start to settle in the bottoms of your radiators and cause cold spots. But after a professional power flush, pipes and radiators will get noticeably hotter quicker and your home will be more comfortable with the heat more evenly distributed.
Power flushing may seem expensive, but it will increase the life of your boiler and make the system more efficient, so saving over the long term. Boilers can fail due to excessive, especially modern condensing boilers are much more sensitive to debris build up, so always get a full system flush before installing a new boiler. Most manufacturers will not accept a claim on a boiler if the system hasn't been recently power flushed!
Doing it Yourself
Power flushing is not really a DIY project and it is highly recommended that you hire a professional to come in and do the job properly and safely. But if you are determined to do it yourself and have access to the right equipment, begin by starting the boiler and check all the radiators for cold spots while taking the radiator temperature and a sample of the water to compare after the flush. Next, remove all radiator valves place dust sheets over all carpets and flooring and then connect the power flushing machine.
Do the first flush with a chemical flush of the entire system in both directions. Then isolate each radiator and flush each one, in turn, beginning with the coldest ones. A rubber mallet can be used to knock the radiators and help to loosen up any sludge. Then do a second flush with water across all radiators individually until the water runs clear and free from any sludge. Finally, a full system flush with water should be done until the water again is clear and free of sludge.
A rust inhibitor should then be added to the system and circulated for 15 minutes. Once all the valves have been put back in pace, run the central heating system for some time and check for leaks around all the radiators and the central heating pump. If no leaks are found, the job is complete. But if all this sounds like too much work and you have not got the equipment you need – then do the right thing and get a plumber in!
Power Flushing checklist
Power flushing can solve many common heating issues
Power flushing requires expensive equipment and chemicals so is not suitable for DIY
After the system has been power flushed a magnetic filter will collect any future rust
If the system is really badly fouled then power flushing probably won't work
FAQ's
How does power flushing work?
Power flushing is carried out by a heating engineer who will attach a high flow, low-pressure pump to your central heating system and pump a special cleaning fluid through it to flush out any rust or sludge. The solution usually contains a descaler to remove any limescale build-up ad a rust inhibitor will also be pumped into the system to prevent further rust build-up.

How long does a power flush take?
Roughly between 4 and 6 hours, depending on the size of your central heating system and the amount of rust or sludge in the system. Extra services like adding a magnetic filter will obviously take a little longer.
How much does power flushing cost?
This will depend on the size of your central heating system and the amount of work required to remove all the rust and sludge. Smaller companies can quote prices starting from around £300 for smaller systems, but it is not unheard of for large household name companies to charge more than £1,200 for the same work! You should be wary of insurance companies that also offer a power flush services as they often charge a lot more than a local engineer would.
Who can carry out a power flush?
You should always use a qualified heating engineer to carry out a power flush as you can damage the heating system if done incorrectly. When choosing an engineer to do the job, always check that they have insurance to cover any damages if problems arise.
Do radiators need to be removed?
In some cases yes, but only with really heavy compacted sludge which will need to be removed by manually flushing the radiators with a high-pressure hose.

I have had my radiators repeatedly flushed, but they still keep blocking up with sludge, why?
You need to have your heating system checked by a qualified engineer before you try flushing it again. Sometimes oxygen can get into the pump and pipework which will accelerate corrosion leading to the excess development of rusty sludge.
Last updated by MyJobQuote on 16th March 2022.