Installing A New Combi Boiler Cost
The average cost of installing a new combi boiler is around £2500. This can change depending on the type and size of combi boiler that being installed. To find out all you need to know on installing combi boilers and their cost, read our detailed article. .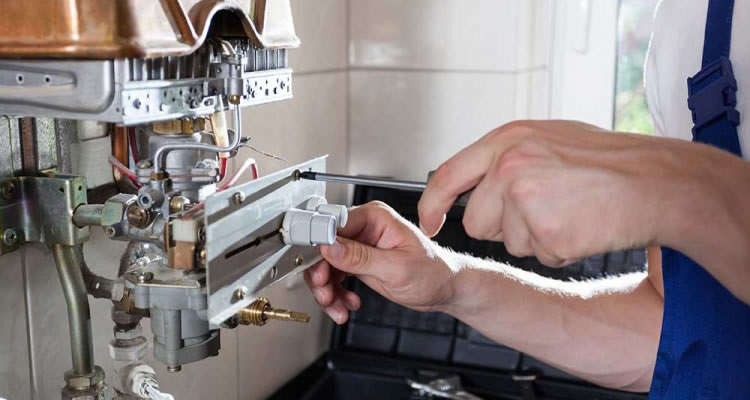 Average Cost of a New Combi Boiler:
Depending on the complexity of the job, it usually takes: 1 -2 days
£2500
How Much Does Installing a New Combi Boiler Cost?
The cost of a new combi boiler will depend on a couple of factors. These include the size of the boiler that you will need and the system that you will be replacing.
In the simplest case, where you are replacing an old combi boiler with a new one you can expect to pay between £975 - £2,125. This would include a small 24 – 27kW boiler. A larger 35 – 42kW boiler would cost £1,245 - £3,500.
If you are changing to a combi boiler from another type of boiler, then your prices will be higher. For a small 24 – 27kW boiler, you can expect to pay £1,575 - £2,925. A larger 35 – 42kW boiler would cost £1,845 - £4,500.
New Combi Boiler Prices
The cost of installing a new boiler depends not only on your new boiler but also on the boiler that it is replacing. To help you identify your costs, we have split the priced based on the system that your new boiler is replacing. The prices reflect a gas combi boiler since 95% of the boilers bought in the UK are gas.
Replacing an Old Combi Boiler
| Power Output Of New Boiler | Average Cost |
| --- | --- |
| 24 – 27 kW | £975 - £2,125 |
| 28 – 34 kW | £1,00 - £2,700 |
| 35 – 42 kW | £1,245 - £3,500 |
Changing Location of Boiler
| Power Output Of New Boiler | Average Cost |
| --- | --- |
| 24 – 27 kW | £1,225 - £2,325 |
| 28 – 34 kW | £1,250 - £3,000 |
| 35 – 42 kW | £1,445 - £3,800 |
Changing Type of Boiler
| Power Output Of New Boiler | Average Cost |
| --- | --- |
| 24 – 27 kW | £1,575 - £2,925 |
| 28 – 34 kW | £1,600 - £3,500 |
| 35 – 42 kW | £1,845 - £4,500 |
Supply Only Costs
The cost of a new boiler will depend on the size of the boiler as well as the type of fuel it uses. The following tables will give you an idea of the prices you can expect to pay
Gas Combi Boiler
| Power Output | Average Cost |
| --- | --- |
| 24 – 27 kW | £475 - £1,425 |
| 28 – 34 kW | £500 - £2,000 |
| 35 – 42 kW | £745 - £2,800 |
Oil Combi Boilers
| Power Output | Average Cost |
| --- | --- |
| 24 – 27 kW | £1,300 - £1,900 |
| 28 – 34 kW | £1,500 - £ 2,200 |
| 35 – 42 kW | £1,750 - £3,000 |
LPG Combi Boilers
| Power Output | Average Cost |
| --- | --- |
| 24 – 27 kW | £1,000 - £1,500 |
| 28 – 34 kW | £1,250 - £1,750 |
| 35 – 42 kW | £1,500 - £2,000 |
Electric Combi Boilers
| Power Output | Average Cost |
| --- | --- |
| 9kW | £1,500 – £2,500 |
| 12kW | £1,500 – £2,500 |
| 14+ kW | £1,500 – £2,500 |
Additional Costs
When you are getting your new boiler, there are a few things that might impact on the price. There are also jobs you might want to do at the same time. If you can make space for these extra jobs in your budget, it will save you money overall.
Moving The Boiler
If you are not only replacing your old boiler but also moving its location, then there may be some added costs. Modern condensing boilers needs to have a drainpipe to remove the condensed vapour.
You will need the boiler to be located where this can be fitted. SO, this can increase the cost of installation a little.
Bleeding Radiators
Bleeding radiators should form part of the process of installing your new boiler. It involves letting the air our of the central heating system. It is a job that you may need to repeat a few times once the boiler is in place.
It is an easy job that you do yourself. However, if you need to help it will usually cost around £100 to get it done.
New Radiators
If you want a new radiator, then it can be cost-effective to get it installed at the same time as your new boiler. If you are just changing out an old radiator is should cost around £200.
Power Flush
Power flushing is the best practice when it comes to getting a new boiler fitted. You plumber may charge for this separately to the installation. In which £200 - £500.
Moving Radiator
Moving a radiator can change the feeling of a room. It is a good idea to get this done while you have the boiler changed as this helps the plumber to advise you on the boiler you will need. Moving a radiator usually costs around £200.
Labour Costs and Timescales
The labour costs of installing a new boiler will vary depending on what the new boiler is replacing. If you are simply replacing an only combi boiler with a new one, then the process is quite simple.
It should cost around £500 - £700. New combi boiler installation can be done in a single day taking between 4-6 hours.
If you need to change the location of your boiler, then the job will take a little longer and cost a little more. You can expect to pay £750 - £1,000. The job should take 1 -2 days to complete.
The most complex option is where you are changing the type of boiler. This could mean changing the fuel type, or from a system boiler to a combi boiler.
The cost and timescale are about the same in both these situations. Here the combi boiler installation cost will be around £1,100 - £1,500. In this situation, the new boiler installation can take between 2 03 days to complete.
What is a Combi Boiler?
A combi boiler is a boiler that can provide both the central heating and hot water supply for a home. It does this using water directly from the mains, so there is no need to have either a hot or cold water storage tank.
They have become popular because they are energy-efficient and convenient. They can supply water at the same pressure as you get it from the mains.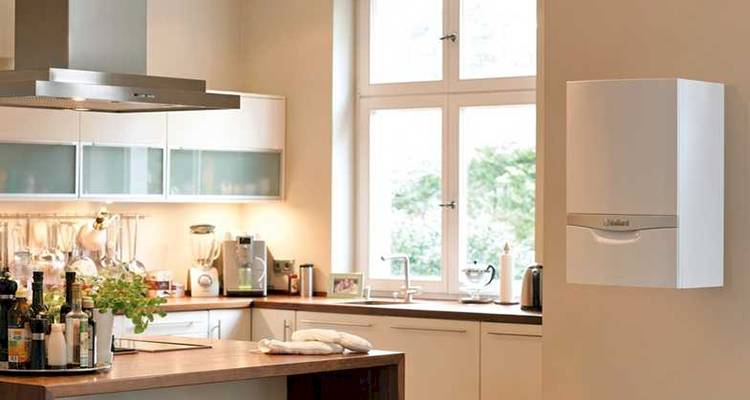 Combi boilers are ideal in smaller homes. They can struggle to supply water in homes with more than two bathrooms. They can really only supply hot water for one task at a time. So, they may not be the best choice in larger homes.
All modern combi boilers will also be condensing boilers. This means that they do not have a flue, and they are more efficiently able to use the heat they create. They are safer than non-condensing alternatives. In most cases, you are required by building regulations to have a condensing boiler installed.
Cost Factors of New Combi Boiler
There are two main considerations when it comes to combi boiler cost. First is the boiler itself; second is how difficult it will be to install.
Size Of Boiler
The larger the output of the boiler, the more it will cost. Basically, a heater for a large home will cost more than a heater for a flat.
Type of Combi Boiler
If you need anything other than a gas-powered boiler you will be paying more. Gas combi boilers are the most popular choice. Combi boiler prices increase when you need a nonstandard fuel, like oil or LPG.
Location Of Property
Labour costs are higher in some areas of the country. London, in particular, sees the highest labour costs of any part of the UK.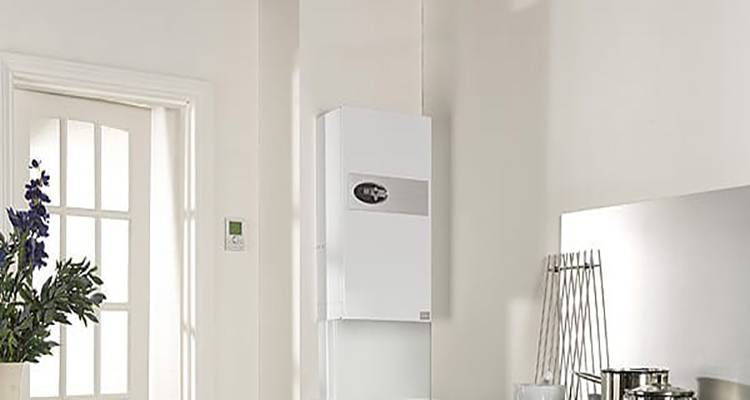 Ease Of Access
If it is difficult for your plumber to access the pipes that they need, then the job may take longer. This can increase the cost of the job. If possible, it can be a good idea to get your boiler replaced when you are having other work done, like replacing flooring, for example. This can make access easier and reduce your costs.
Size Of House
The size of your home can impact the cost in two ways. First is that if you have a larger home, you will need a larger boiler. The second is that it can take longer to install if there is any work needed on the pipes.
What are the Different Types of Combi Boiler?
When you choose your new boiler, there are a few options for the type of fuel it uses. Your choice of fuel may be limited by your location. If you can't get a gas supply, then you will need to look at the alternatives. Since the only difference between these boilers is the fuel. The choice will depend on how easily you can access each fuel type.
Gas Combi Boiler Cost
These are the most commonly installed type of combi boiler. If you have access to gas, this is often the best choice. The running costs will be the lowest. The average cost is £500 - £1,900.
Oil Combi Boiler Cost
If gas is not an option, then the next choice is likely to be oil. You will need to have a tanker of oil installed outside your home to supply your boiler. This means you will need to have an arrangement to have the tanker refilled as needed. The average cost of an oil combi boiler is £1,300 - £2,700.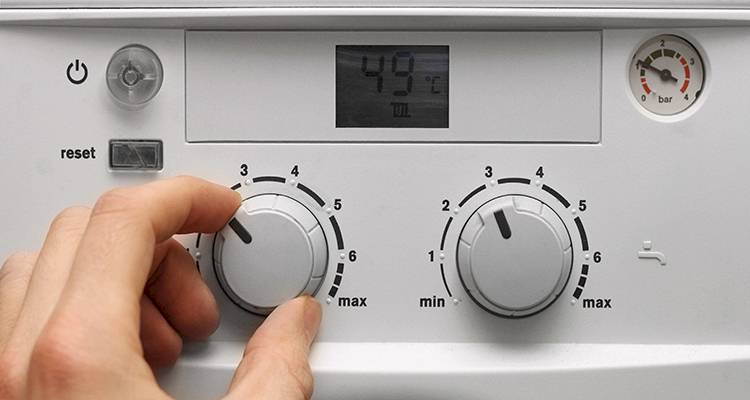 LPG Combi Boiler Cost
LPG combi boilers run in almost the same was as a gas one. The only difference is that the gas comes from an external tank. Again, you need to make arrangements to keep it refilled. The average cost of an LPG combi boiler is £1,000 - £2,000
Electric Combi Boiler Cost
Electric combi boilers work a little differently. They use a system similar to an immersion heater to heat the water supply. They are often used only when the other options are too expensive or impractical. They are much more limited in the size of home that they will work for. Running costs can be high. The average cost of an electric combi boiler is £1,500 - £2,500
What's Involved in Installing Combi Boiler?
Before the day of the installation, you should have a conversation with your installer about the boiler that you want. Often you plumber will be able to source the boiler for you, and they may be able to get a better price. It is also an opportunity to check that the boiler you want is appropriate.
On the day, the first step that many plumbers will take is to lay down protective covers on the floor to protect them while they work. Some water spillage is hard to avoid.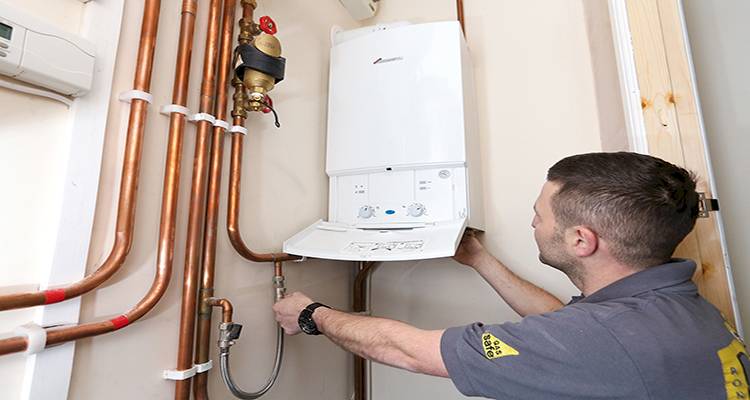 It is considered best practice to perform a power flush of the central heating system before the new boiler is installed. This is to remove any rust or debris that has built up in the system over time.
The next step will depend on the boiler system that you currently have.
Replacing An Old Combi Boiler With A New One
If you already have a combi boiler, then the process is quite straightforward. Once the gas and water are turned off, the old boiler will be removed.
Them the new boiler will be mounted to the wall. If the boiler is the same power rating as the old one, it should fit in the exact same place. Once the boiler is in place, the gas and water are reattached, and the system tested.
Moving Your Boiler Or Changing Type of Boiler
The process is quite similar when you need to move your boiler or if you need to change it to a new type. The first step is to disconnect the old system.
This will involve taking away the old boiler and securing the gas and water connections that are no longer needed. If you have water tanks, they can be left in place and removed at a later date.
The new location for the boiler will then need to be prepared. The engineer may need to add in new pipework for the water supply and drainage as well as the gas works.
Once all of this is done, the new boiler can be mounted on the wall and connected up. The whole system will be tested before the engineer is done.
Can I Install a Combi Boiler Myself?
A boiler must be installed by a registered, competent person. This is to ensure that the work is safe and that it meets building regulations. Working with gas can be dangerous, which is why this is not a DIY job.
What Size Combi Boiler Do I Need?
The size of the boiler you need will depend on your home. The bigger your home, the bigger your boiler should be. It usually depends on the number of radiators and bathrooms.
If your boiler is too small, it might not be able to keep up with the demand. If it's too big, you can waste energy and money running it. The following table can provide some guidance.
| Number of Radiators | Number of Bathrooms | Boiler Output |
| --- | --- | --- |
| 1 -10 | 1 | 24 – 27 kW |
| 11 – 15 | 2 -3 | 28 – 34 kW |
| 16 - 20 | More than 3 | 35 – 42 kW |
In some cases, the size of your boiler might be dictated by your water pressure, but this is rare, and your installer can check this for you.
Building Regulations for Combi Boiler
Building regulations do apply to the installation of boilers. There are requirements that cover how it should be installed, as well as the types of boiler that can be installed.
All installations must be carried out by a suitably registered competent people. For gas, this means Gas Safe registered. For oil boilers, this means using an OFTEC registered installer. If your installer has these qualifications, then you can be reassured that they will complete the work in line with the requirements of Approved Document J.
When you use a registered competent person to complete your installation, they will be able to self-certify that the work was completed to the correct standard.
If you do not use a registered installer, you will need to arrange for an inspection once the work is complete.
Building regulations require that all new boilers that are installed meet minimum efficiency standards. This does mean that any boiler you can buy will already be of the required standard.
In almost all situations you will be required to get a condensing boiler installed. Again, it is almost impossible to buy a boiler that does not meet this requirement.
It is important that your boiler meets building regulations. If it does not, it can be dangerous for your family. It will also not be cheap to fix the problem.
To find out more about how building regulations might apply to your situation, you can go to the government's online planning portal. Otherwise, you can speak to someone in the planning department of your local council.
Benefits of Combi Boiler
Combi boilers are a modern choice. They have become popular because they offer a wide range of benefits over the alternatives.
High Energy Efficiency
All combi boilers are required to be 92% efficient. This means that only 8% of the energy put in is wasted. This is a very high level of efficiency and will save you money and reduce your carbon footprint.
Lower Bills
If your current boiler is quite old, it could be a non-condensing model. These were at best 55% efficient. If your boiler is from before 2018, it could have an efficiency of around 70% even if it is a condensing boiler. For the average household, moving from 70% to 92% efficiency can lead to an annual saving of around £300.
Compact
Combi boilers don't need storage tanks. They are a single contained unit that can often fit into a kitchen cupboard or in a utility room. If you have a water tank, you can get all that space back.
Easy Installation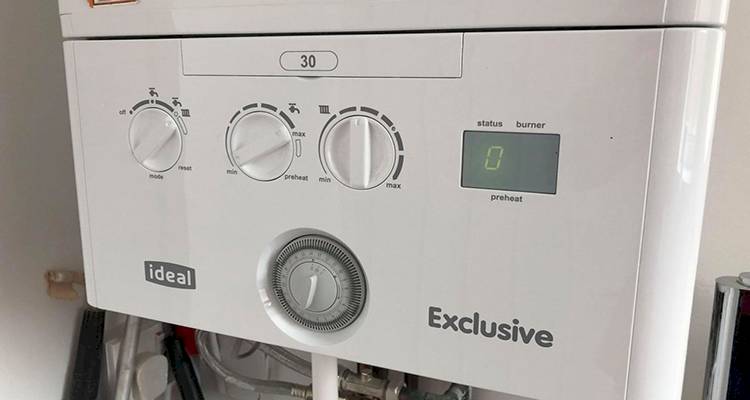 Because a combi boiler is contained in a single unit, installation is relatively easy. Easy installation also means it is cheaper to install. An added bonus is that you can put it pretty much wherever you want in your home as it doesn't have to connect to storage tanks.
On-Demand Hot Water
One of the biggest benefits of a combi boiler is that heats water on demand. That means you don't have to worry about running out of hot water. When you need hot water, you turn the tap on. Then in under a minute, you have hot water flowing.
Main Water Pressure
A Combi boiler uses water directly from the mains. This means your hot water is supplied at that pressure. It is no longer reliant on gravity like in a tank fed system.
Cost of Removing Combi Boiler
It is unlikely that you will want to remove a combi boiler unless you need to replace it with a new boiler. The cost to remove your old boiler will usually be included in the installation price of your new boiler.
However, if you are removing the old one in advance of getting a new one, it will not cost too much money. A combi boiler is quite simple. You will just need to cap off the connections. It should only take an hour or two and will cost around £200.
A boiler is considered to be a commercial waste, so it can be a challenge to get rid of it. You may need to contact a specialist company to take it away. In most situations, you would expect the plumber to dispose of it for you. This is usually included in their installation costs.
Hiring Someone for Installing Combi Boiler Checklist
Getting a new boiler can sometimes be a decision that is made in haste. If your old boiler has broken down, then you may be pressed for time. However, there are some things you should take the time to check before you choose your heating engineer.
If your boiler is gas-run, then you need to know that your engineer is gas safe registered. It is a legal requirement for working with gas.
OFTEC registered – If your new boiler is oil-powered, then your installer must be OFTEC register to be legally allowed to complete the work.
Check that any heating engineer you are considering hiring is insured to complete the work you need. This protects both you and them in case of an accident.
A good engineer will be able to explain to you the system and what they are going to do. If they can't answer your questions, you should avoid using them.
Online reviews can give you a lot of insight into a tradesperson. If the person you are looking at has a lot of negative reviews, it can be worth looking elsewhere.
FAQs
How does a combi boiler work?
A combi boiler takes water directly from the mains. It then uses its fuel, usually gas, to heat it in a system called a heat exchanger. This allows the water to be heated very quickly. The hot water is then supplied straight to your tap at mains pressure.
What type of shower can you have with a combi boiler?
Combi boilers run off mains pressure. This means that they can work with any type of shower.
What temperature should hot water be set at combi boiler?
The temperature that you choose for your water is a matter of preference. If your aim is to save money, the best settings are to have the hot water at 60 degrees and the radiators at 75 degrees.
How long should a combi boiler last?
You can expect a modern combi boiler to last around 15 years.
Are combi boilers an energy-efficient option?
Current regulations require that all new combi boilers be at least 92% efficient. You can easily find boilers that are as much as 95%-98% efficient. This is significantly better than the generation of boilers that came before them. So, if you are upgrading to a new combi boiler, it will almost certainly be significantly more efficient than your old boiler.
Sources
https://www.boilerguide.co.uk/articles/what-is-a-combi-boiler
https://idealboilers.com/tips-and-advice/how-long-does-it-take-to-fit-a-boiler
https://www.greenerkirkcaldy.org.uk/heating-controls-ake-control-of-your-bills-while-keeping-warm-this-winter/
https://www.planningportal.co.uk/info/200130/common_projects/7/boilers_and_heating/2

Last updated by MyJobQuote on 26th October 2020.