Cost of Moving a Radiator
Trying to find out how much it costs to move a radiator? In this article we look at the varying prices for moving a radiator including the cost of materials and labour.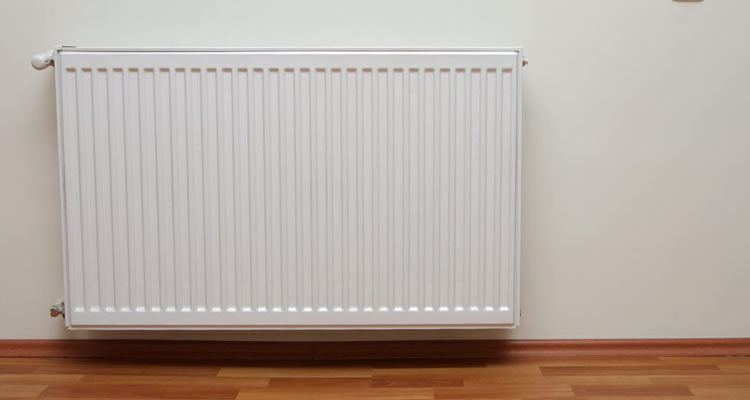 Average Cost to Move Radiator:
This job should take around 2 hours
£200
How Much Does it Cost to Move a Radiator?
Moving a radiator or installing a new radiator is a job which is most often required when renovating or extending a home. But occasionally, adding a radiator can be done as a stand-alone job where the homeowner feels the current number of radiators is insufficient. Although adding a radiator can be done as a DIY project it is highly recommended that you hire a plumber to do the work for you and ensure that your central heating system is up to the job.
If you don't already have the number for a reputable plumber, then finding one using the Yellow Pages or similar trade directories can be difficult. But we have tried to simplify this process for you by offering a free service on this website you can simply leave brief details about the plumbing job along with information on the best way to contact you. This information will then be passed to the reputable tradesmen in your area can then contact you to provide advice and written quotations.
Relocating Radiator Prices
| Job Description | Duration | Material Cost | Labour Cost |
| --- | --- | --- | --- |
| Move a radiator | 2 hours | £50 | £100 |
| Add a radiator | 3 to 4 hours | £120 | £160 |
| Bleed a radiator | 30 minutes | £5 | £50 |
Things To Consider When Moving A Radiator
When considering adding a radiator you will need to work out the correct size required (or your plumber will). If doing this job yourself, then the correct radiator size can be established using the radiator rating and the size of the room. In addition, you need to ensure that the existing boiler has sufficient capacity to run the additional radiator. Again this is something that is best left to a professional plumber. Modern radiators come in all sorts of shapes and sizes and can be fitted almost anywhere in the room, but it makes the most sense to position them under windows or at least in areas where they will not be obstructed by heavy furniture.
A decent plumber will be able to assess your existing central heating system, identify the correct type and size of radiator and also to discuss with you the best possible location. Once the new radiator has been installed your plumber can then test the central heating system and also bleed the new radiator as required. When installing a new radiator you should consider where the existing water pipes are located. It's much easier to fit new radiator to existing pipework than to install new pipework to a new location. Remember that if you want the new pipes to be neat and come up from the floor, then the floor will have to be lifted which will add to the work and costs.
How to Move a Radiator
Adding a new radiator or even changing the position of the radiator is usually a fairly straightforward job which can be tackled by an experienced DIY enthusiast – although hiring a professional plumber is always recommended unless you are very confident in your abilities. But one of the first things you need to consider is your existing boiler capacity. The maximum output of your boiler may not be sufficient to run an additional radiator so this first of all needs to be checked. If installing a radiator at a DIY project in a new location then try, whenever possible, to install the new near existing pipework to reduce the difficulty of the job.
Remember that adding a new radiator will likely involve drilling down the central heating system which will in most cases result in trapped air in the pipes. This trapped air will not only because noise but also results in pure heating efficiency, but bleeding the radiators can solve this problem. Drilling down the central heating system will also reduce the overall water pressure so don't forget to top this up. You may also need to top up your radiator inhibitor to prevent rust and sludge building up in the system.
Moving A Radiator Checklist
Modern radiators are available in many shapes sizes and colours
Adding a radiator is a job best left to the professionals
The existing boiler may not be able to run additional radiators
Make sure the new radiator is not obstructed by furniture
FAQ's
Where should I put my new radiator?
The position of radiators is less important in modern well insulated homes. But traditionally you should place radiators in the coldest part of the room in an area where the heat will not be blocked by furniture. In most cases this will be under a window.
How do I know the size or heat output required?
If you are unsure how to establish the amount of heat the room requires then you should public consult a gas safe registered engineer. Alternatively, there are various heat output calculators available online to help you choose the correct size of radiator.
Does the size and shape of a radiator affect the heat output?
Yes, the shape, size or even the number of columns in a radiator will have an effect on the heat output achieved.
Which are better aluminium, cast-iron or steel radiators?
Traditional cast-iron radiators look great in older period properties but take a long time to reach temperature though they also remain hot for longer. Steel radiators are less dense so heat up and cool down more quickly. Aluminium radiators heat up very quickly indeed offering better control over your central heating system.
Why are the radiators hot at the top but cold at the bottom?
This is a sign that the flow of water into the radiator is insufficient. This can because by a pump problem, blockages in the system caused by sludge buildup, or oxygen pockets that can be vented through bleeding the radiators. If bleeding the radiators fails to cure the problem then you should consult a qualified plumber.
Last updated by MyJobQuote on 30th April 2020.