Boiler Service Cost
Want to know how much it costs to service a boiler? In this article we look at boiler servicing prices for different types of boiler including gas, oil and combi.
This makes it easy for anyone to get a ball-park figure in mind before hiring a gas safe engineer to service their boiler.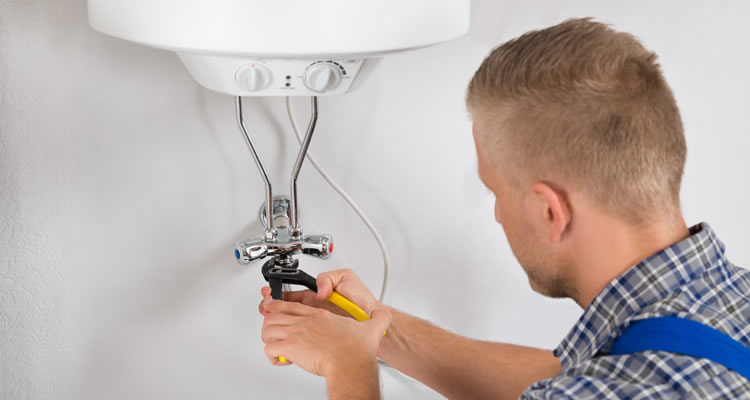 Average cost to service a boiler
An annual boiler service takes around 1.5 hours
£75
How Much is a Boiler Service?
Gas boilers should be serviced every year by a Gas Safe registered installer to ensure they are operating safely at peak efficiency. An annual boiler service is usually a requirement of the manufacturers' warranty, in any case, so is important for a number of reasons.
Annual boiler servicing is an important part of any boiler type, whether oil, gas or LPG. More than just a safety check, regular servicing will check that the appliance is operating at peak performance and check for any signs of wear and tear on seals and gaskets, part of the boiler service is also to check other parts of your heating system, including the chimney or flue - are also operating safely and efficiently.
Boiler servicing is definitely not a DIY job, so you will have to get a professional engineer in to carry out the service. Finding a reputable gas engineer can be stressful if you do not have any recommendations from friends or family, but with MyJobQuote it's really simple, just make a post explaining you need a gas engineer to carry out an annual service, then add contact details and wait for local engineers to get in touch with you (you can even check their reputation by reading reviews from other users for extra peace of mind!).
Boiler Service Prices
| Job Description | Duration | Material Cost | Labour Cost |
| --- | --- | --- | --- |
| Carry out an annual service on a standard combi gas boiler | 1.5 hours | £5 | £55 |
| Carry out an annual service on a LPG boiler | 2 hours | £5 | £70 |
| Carry out an annual service on an oil boiler | 2 hours | £5 | £75 |
| To test and issue Landlord Gas Safety Certificate | 2 hours | £0 | £75 |
Things to consider about boiler servicing
Having to pay for repairs on your boiler can be expensive and inconvenient. It's better to maintain your boiler and ensure it's working efficiently by servicing it at regular intervals, than have to fork out for expensive repairs and suffer the inconvenience of having no heating or hot water! In addition, inefficient boilers are inefficient so will cost you more to run with higher energy bills, particularly over the winter months.
The most important thing you can do to ensure that you're getting the most from your boiler, is to have it serviced by a registered engineer at least once per year. The annual servicing cost will likely to pale into insignificance when compared to the potential costs of unforeseen repairs. In addition, boiler maintenance is key to ensuring safety, gas leaks are very dangerous and having a professional inspect your boiler is the best way to protect yourself against potential disaster.
Any fuel burning appliance can cause the generation of carbon monoxide through poor servicing and maintenance over time. So, it is vital that your boiler is checked and serviced at least annually as carbon monoxide is a highly toxic poisonous gas which is odourless, colourless and tasteless – therefore difficult to detect.
It's also important to note that work on a boiler should never be carried out by anyone other than a qualified professional. For gas boilers, this means Gas Safe registered engineers only. For oil, solid fuel and renewable heating boilers and equipment, this means an engineer registered with OFTEC's competent person scheme.
Oil fired boilers need to be serviced regularly for all the same reasons as gas boilers. But in addition, oil boilers are "dirtier" than gas boilers and the efficiency of an oil fired boiler can be greatly reduced by soot forming within the boiler heat exchanger.
The oil nozzles also wear over time and are consumable items that need to be replaced regularly, plus electrodes can wear and attract soot deposits so the boiler may be difficult to light or not light at all. Oil boilers also require storage tanks and oil supply pipes which should also be part of the annual boiler service. The tank and fuel lines need to be visually checked for water contamination and oil leaks.
Doing it Yourself
The DIY aspect of boiler servicing is very simple, you simply cannot install, service or repair a boiler as a DIY project!
By law, anyone carrying out a service or repair on a gas boiler, oil boiler or solid-fuel boiler such as an AGA in the UK, must be registered on either the Gas Safe or the OFTEC register. There are no exceptions.
A boiler service includes inspecting the boiler and controls, checking for corrosion and leaks, removing the boiler casing to check the functioning of its main components, a gas pressure check, a flue test, plus any necessary cleaning of parts. This is not something that can or should be done by anyone without the necessary qualifications and experience.
Boiler servicing important points
Annual boiler servicing is crucial to ensure that your boiler is running safely and efficiently
Regular boiler servicing at least once per year is a condition of your boiler warranty
Most boiler services should only take around an hour and a half and a copy of the engineers report is available on request
The engineer will fill in the service record after the service which is part of the boiler installation and service manual
FAQ's
How often should I get my boiler serviced?
Boilers should be serviced annually by a registered engineer who should inspect and test all key components. This is a legal requirement for rented properties and in any case is required to ensure your boiler warranty is valid.
What do the energy letter ratings on the boiler mean?
All boilers now show their energy efficiency rating as part of the Energy-related Products initiative, all gas boilers must show their energy efficiency rating using letters and are rated from G to A (G-rating being the least efficient, A-rating being the most efficient).
What about Boiler breakdown and insurance packages - is servicing covered with them?
Affordable boiler care packages can save you money in the long term and most of these breakdown packages will include a regular boiler service to help your boiler run more efficiently and reduce the likelihood of breakdowns and emergencies. Many companies, probably including your existing energy supplier, offer a range of boiler care and breakdown insurance packages to suit your needs. The cheaper products will only include basic repair cover, but more comprehensive plans cover servicing.
What is included in a gas boiler service?
The annual gas boiler service begins with a visual check to ensure that the boiler and flue are installed and positioned correctly, then the general operation of the boiler is checked for correct ventilation. The engineer will also remove the boiler casing and check the condition of components and their connections. Finally, they will check the boiler is working safely and efficiently with correct gas pressure, mixture and flow in accordance with gas regulation (GSIUR 1998).
Is it cheaper to pay for servicing and any repairs required as you go, or go for a boiler servicing/repair contract?
Most people will probably save money by paying for services and repairs as they go, rather than paying for a boiler servicing contract. In a recent survey carried out by Which? magazine more than nine out of ten customers found service contracts more expensive than paying for any repairs that were required. Though some like the peace of mid and easy budgeting that comes with a monthly contract.
Last updated by MyJobQuote on 7th May 2020.