Karndean Flooring Installation Cost
Trying to find out how much karndean flooring costs to fit? In this article we breakdown the prices of installation and materials so that it's easy for anyone to calculate the cost of fitting karndean flooring in any room.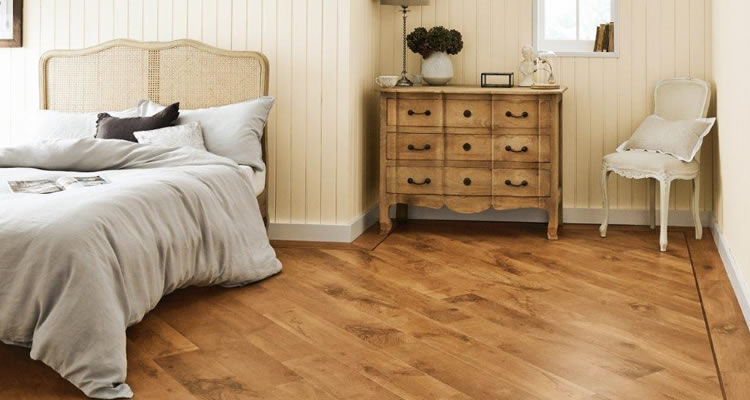 Average Cost of Laying Karndean Flooring
Usually takes around 2-3 days to install in a medium sized room.
£500
How Much Does it Cost to Install Karndean Flooring?
Karndean is a vinyl-based flooring finish, which will truly stand out in any space. With the appearance of genuine hardwood flooring, it is not only going to stand out it is also going to cost you far less than genuine hardwood flooring materials would end up costing you.
If you are ready for new flooring then you should consider who will be fitting the flooring for you and most importantly who are you going to purchase the flooring from. Additionally, you want to consider what type of flooring you are going to go for. Are you looking for tiles or planks? there are many different styles of flooring to choose from
When you are ready to purchase the flooring I would recommend you choose genuine Karndean flooring to make sure you get the best product possible and visiting a few suppliers and working with top licensed contractors, is the best way to ensure you are getting good product.
Whether you are tired of carpeting or simply love the look of hardwoods but not the price then this flooring might be the solution you've been looking for. Let's take a look at costs and how long it will take to install.
Karndean Flooring Prices
| Job Description | Duration | Material Cost From | Labour Cost |
| --- | --- | --- | --- |
| Karndean Opus Range | 1-7 days. | £25 per square metre. | £100-200 per day per labourer. |
| Karndean Da Vinci Range | 1-7 days. | £28 per square metre. | £100-200 per day per labourer. |
| Karndean Korlok Range | 1-7 days. | £35 per square metre | £100-200 per day per labourer. |
| Karndean Palio Clic Range | 1-7 days. | £27 per square metre | £100-200 per day per labourer. |
Things To Consider When Choosing Contractors and Flooring
Of course you need to know where to buy Karndean flooring. Not only so you get something genuine but also to ensure it is properly sized, fitted and will go well in your home. The good thing about Karndean flooring is that it is easily fitted in to tight spaces. For example, if you have a small kitchen. As there are so many suppliers you need to compare and visit several to find the best fit for your home.
Consider cost of labour. You need to hire the top contractors for fitting and installation. So, taking the time to get a few quotes, learn how they install the flooring and what is included in the rates are some ways to go about choosing the most qualified and most affordable.
If you prefer custom size or styled pieces you also have to consider this in choosing your flooring. Whether you buy with the supplier or work with a contractor directly you should consider all options and fits to find the best one for your home.
Doing it Yourself
Installing the flooring yourself is an option. Keep in mind it will take more time and if you don't know what you are doing you can possibly damage the flooring. This will end up costing more and taking more time.
When choosing a contractor, it is best to compare several so you find those who will work with you, do the work quickly and guarantee the outcome of the work they are going to perform.
This is not the type of project you want to do yourself. So, before you hire a contractor, make sure you know who is licensed, insured and is going to do the best job in fitting, custom design and installation in your home or place of business.
Hiring contractors for installation of flooring
Choose those who specialise with Karndean.
Make sure they remove and fit the flooring properly
Find out if disposal and removal of old floor is included in the price.
Learn how they install, to ensure proper placement and design when they are finished installing your new flooring.
FAQ's
Should I choose Karndean?
It is a cheaper solution to hardwoods. At about £25 per square metre it is much cheaper and it's very durable. It also gives you the look and feel of new wood grain flooring at a much cheaper price.
Can I custom fit it?
Yes, there are many suppliers who make this flooring. So, if you prefer a custom design, fit, or custom panels you can request this when having your new flooring fitted.
How long will installation take?
This depends on home size, and if you have ordered custom panels. Typically, you should set aside a minimum of 1-7 days for project completion.
Last updated by MyJobQuote on 30th April 2020.