Cost of Installing a Thermal Store
It will typically cost £1,400 to install a thermal store in your home, on average. However, the cost may change depending on a few factors, which we'll take a look at in this detailed cost article.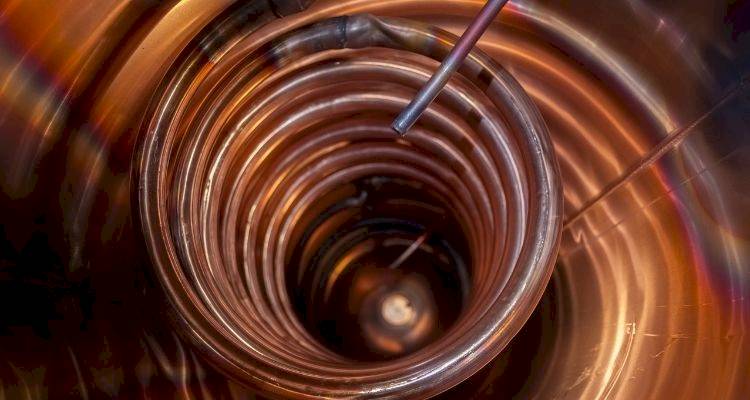 Average Cost of Installing a Thermal Store:
Depending on the complexity of the job, it usually takes: 1 Day
£1,400
How Much Does It Cost to Install a Thermal Store?
When the year starts to tick over into the colder winter months, it feels as if the heating never turns off, and the bills continue to rise, but there is a different way to save money and conserve energy in those colder months!
A typical household will have a system that constantly heats the water you want to use for baths, showers and washing the dishes. This is really handy, as you always have hot water on hand, but it's not necessarily the best option for cost-efficiency and energy consumption.
Thermal stores - or as they are also known, hot water cylinders - store water in a cylinder or tank, somewhere in your home and keeps it hot, ready for when you want to use it. This means that the hot water from your tap comes from the stored water, and no extra energy has been burned in order to heat it up.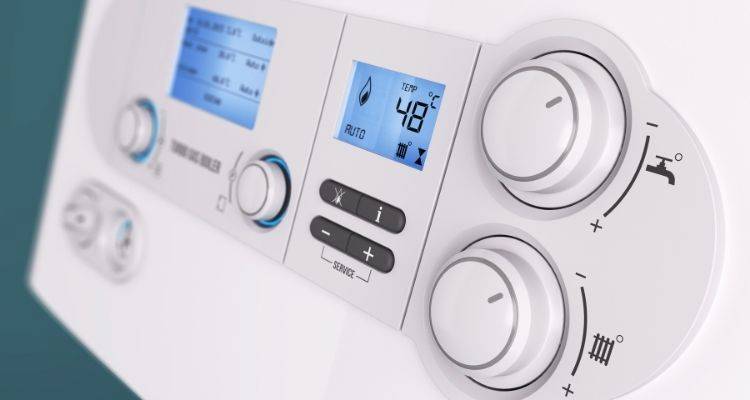 In this article, we'll explore everything you need to know about thermal stores, including the different types of thermal store, how they work and many other aspects of thermal stores. To give you a general idea about how much a thermal store installation will cost you, the average thermal store installation costs £1,400, including labour and materials.
Now, this all depends on a few cost affecting factors that we will cover in more detail in a later section of the article. Still, it will depend on the quality of the thermal store, the size of the space you have to home it, where you plan on installing it and a few other factors.
Thermal Store Prices
| Job Description | Price | Duration |
| --- | --- | --- |
| Supply and Fit a Budget Unvented Thermal Store | £1,100 | 1 Day |
| Supply and Fit a Budget Vented Thermal Store | £1,200 | 1 Day |
| Supply and Fit an Unvented Thermal Store | £1,400 | 1 Day |
| Supply and Fit a Vented Thermal Store | £1,600 | 1 Day |
| Supply and Fit a Top of the Range Unvented Thermal Store | £1,800 | 1 Day |
| Supply and Fit a Top of the Range Vented Thermal Store | £2,000 | 1 Day |
Supply Only Costs
To give you an idea about how much the thermal stores cost in terms of materials, we're going to explore the supply only costs in this section. We'll delve into the different types of thermal stores in a later section, but on average, a thermal store costs around £600, for a quality store that will stand the test of time.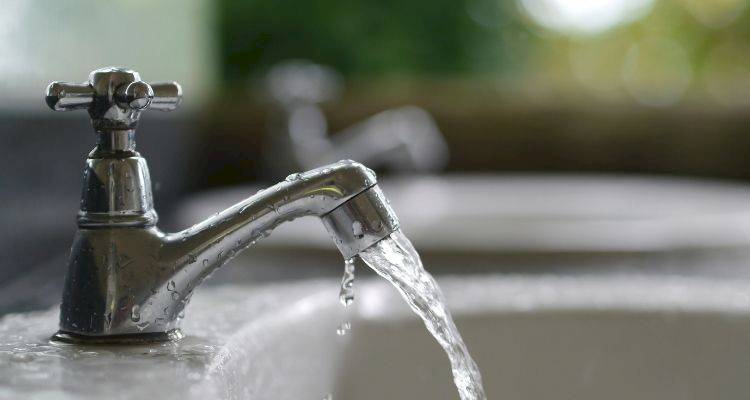 There may also be some other materials that are required for the job, like insulation and additional pipes, especially if you are hiding the cylinder away in a loft space or a cupboard. The heating engineer will give you a full breakdown of the costs involved, including any additional materials that they may need.
Additional Costs
There are often additional costs associated with the installation of a thermal store. These usually centre around your boiler, and in some cases, it's a good time to upgrade or replace an old boiler at the same time as installing your thermal store. We're going to explore these additional costs in a little more detail here.
Installing a New Boiler
New boilers are great additions to your home to improve the safety and peace of mind that a new, high-quality boiler brings. More modern boilers are considerably more cost-efficient and will save you money on your energy bills in the long run.
The cost of new boilers can vary slightly depending on a few different things. On average, a new boiler will cost anything from £1,500-£3,000, for parts and installation. Replacing a boiler, yourself is out of the question as it is such a technical and complex process that only trained and licensed heating engineers should undertake.
In fact, in the UK, only professionals registered with the Gas Safe board can perform any work on boilers in the home.
There are a few different types of boiler that you can install, and if you want more information on each of these, you can check out our detailed guide on new boilers.
The installation of a new boiler should only take around a day to complete, and you'll be back in front of a warm radiator in no time. The guide link above delves deep into all the different boiler types, the cost affecting factors surrounding them and just about everything else you need to know about the installation or replacement of a new boiler!
Boiler Service
If you're happy with the health of your boiler and don't think you need a replacement, it's still a good idea to have this checked by a professional to make sure that there aren't any surprises hiding around the corner.
The cost for a boiler service is around £75, and that's a very small price to pay for the peace of mind that your boiler is working well. The service will only take about an hour and will consist of a visual inspection, a boiler case removal, a flue check, a gas pressure check, and a boiler fire up check.
These are your boiler's main functions, and the engineer will be checking for anything that isn't performing as it should, hinting that there may be a need for a repair or adjustment.
Our article on boiler services is great for learning more about what goes into a boiler check and why they are so important to have done regularly.
Labour Costs and Timescales
The installation of a thermal store is a two-person job, mainly due to the size and manoeuvrability of the thermal store, and the job would be very tough for one person to do it alone. The cost of the labour for installing a thermal store is about £600.
Now, this can vary depending on a few different things. If the engineers were to find any issues with the mains water source, or the compartment in which you want the thermal store installing, you may find that the price increases and in turn, so would increase the price. However, this is rare, and any issues are usually picked up in the engineers' initial quote.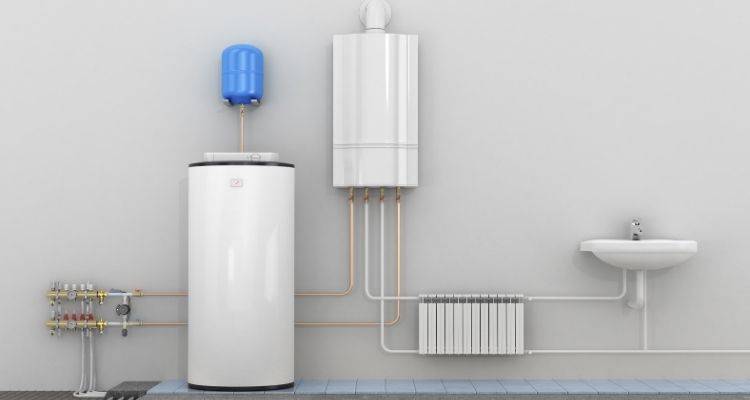 The price can also alter from region to region, which is in-line with the majority of other trades. The cost of living differs from area to area, and so does the cost of tradespeople.
For example, you are likely to pay more for an installation in London than in a small northern town. Of course, the tradesperson will provide a full cost for the labour when they quote the job, and it shouldn't differ too much from there.
Cost Factors of Installing a Thermal Store
We mentioned earlier that there are a few cost affecting factors for installing a thermal store, and we're going to delve into them a little more here.
Size and Type of Thermal Store
If you live in a small house, with just you and a partner, you're naturally going to use much less hot water than a household with four children.
In turn, you might as well purchase and install a much smaller thermal store, that will cost less in materials, thus saving you money.
However, if you have a big family in your household, it's a good idea to opt for the bigger store, and while it may be a bigger investment, you will save a lot of money in energy bills over time. The quality of the thermal store will also affect the price of the job.
As with anything, there are thermal stores at either end of the price spectrum, from cheaper budget options to top of the range options that cost far more than the average.
The best thing to do is to buy the best you can afford, and the engineer should be able to advise you on which thermal store they think would be best for your requirements.
Heating System
The heating system you have at the time of installing the thermal store could affect the price of the job.
For example, if you have an old boiler, its components may not match the new thermal store, meaning that some aspects of the boiler or thermal store will need to be adjusted for it to work properly.
If your boiler is too old to be compatible with the thermal store, you may need to replace the boiler fully.
When the heating engineer quotes the job for you, they will take a look at your boiler and advise on whether the job could be done with it or not, and if not, what you will need to upgrade before they can.
Location and Ease of Access
Thermal stores need somewhere to live. Often, they will be hidden away in loft spaces, or in a random cupboard that is going space. While it's a good idea to keep the thermal store out of the way, this can sometimes affect the amount of time it takes to install the thermal store.
Small cupboards and storage spaces are quite tight, so it may take a little bit of manoeuvring to get the thermal store.
What's Involved in a Thermal Store Installation?
The process of installing a thermal store is extremely technical and should only be completed by a trained, licensed and experienced engineer.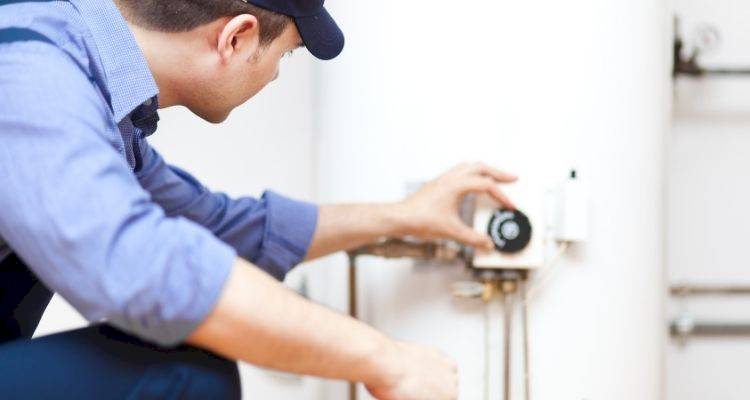 However, to give you an idea about the different aspects involved in installing a thermal store, we've provided a brief step-by-step guide here:
The engineer will isolate the water at the mains, and they will also switch off the electricity.
Once the water and electricity are off, the engineer will begin work to remove the old cylinder from your home if there was one there already, if not jump to step 5.
Before dismantling the thermal store, it will be fully drained.
The pipework will be dismantled, and the thermal store will be broken down and removed from your home, leaving space for the new one to be installed.
If this is a new thermal store, pipes will be run from your mains supply to the location in which your thermal store will be installed.
The new thermal store will be placed in the compartment in which it will stay, and the pipework will be connected up.
The heating component of the cylinder will be connected, the water and electricity will be reset, and your thermal store will be in action.
Can I Install a Thermal Store?
As you can see from the brief step-by-step guide above, the process is far too technical for this job to do as a DIY project. Working with both plumbing and electrics at the same time is very hazardous to ask, not to mention the added element of gas boilers.
There are far too many parts of this job that could go astray if not completed by a professional, and if the boiler is damaged, this can lead to gas leaks and other life-threatening issues. This job should only be completed by a licensed professional and an engineer on the gas safety register.
Building Regulations & Planning Permission for Thermal Store Installation
You do not need planning permission for this job as it comes under the permitted development section. However, when you come to sell your home, you should keep full records that the thermal store was fitted by a professional and copies of the BENCHMARK certificates that certify the store is energy efficient.
Choosing a Thermal Store
There are two main types of thermal store, and we're going to explore them in more detail here:
Vented Thermal Store Cost
A vented thermal store is the more complex of the two options. You will have a large hot water storage tank, that will most probably live out of the way in your loft space.
Even though the vented thermal store is fed from the mains water supply, it stores so much water that if your water supply is off for any reason, you will still have water for a while.
Unvented Thermal Store Cost
An unvented thermal store cylinder is the more basic of the two options. The water source comes from your main water, and it's a great option if you don't have a lot of space for a huge water tank. It's essentially a smaller version fed from the mains water, but this does mean that if your mains water supply is off, your back-up water tank won't last very long.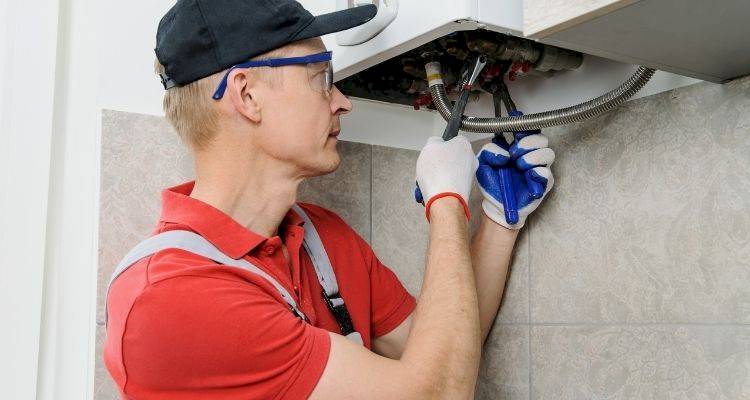 The vented thermal store is slightly more expensive than the unvented option due to the big tank. However, both options have varied price range from budget options to top of the range brands to choose from.
Benefits of Installing a Thermal Store
Thermal stores bring a lot of different benefits to your household. Firstly, the feature of a thermal store allows you to make use of all the hot water generated in your home and, therefore, reduce the amount of energy waste, reducing your carbon footprint and contributing to a greener home.
Secondly, it's a good back up device for when things astray and you lose you water source for any reason, the vented version will store a lot more water, but you'll still have a surplus amount with the unvented option too. Many people who want to live self-sufficient lifestyles, whether out in rural areas or not, will utilise a thermal store.
They also save you quite a bit of money each year on energy bills, and while they are quite an investment, ultimately you should recoup that investment over a few years of use.
Hiring Contractors to Install a Thermal Store Checklist
Hiring contractors to work on your home was once a more challenging task than it is today. With so many online resources available for researching the work that you need doing, customers are approaching tradespeople with a much more informed and educated mind about the work they need completing.
They also have a lot of resources at their disposal for deciding which contractor to go with, here a few tip when deciding to hire a contractor:
A quick hunt in any search engine will throw up the best traders in your area, complete with photos of previous work, reviews, contact details and much more.
When you pick a tradesperson, you should always ensure that they are fully insured to work in your home, this protects both you and the trader from any issues further down the line in the case of damages or injury.
You should also check that they are on the gas safe register for this particular work.
FAQs
How does a thermal store work?
A thermal store is a tank that holds hot water and keeps it hot, ready to be used instead of heating the water as it's required. It means that your home is burning much less energy by keeping a store of what you need.
What size thermal store do I need?
The size of the store you need all depends on the number of people within your home. If you live with just another person, you won't need the same size store as someone in a family of 6. When you speak to an engineer about installing a thermal store, ask for some advice on sizing's, as it will also depend on the space you have available.
What is liability insurance, and why does a tradesperson need it?
Liability insurance is insurance that tradespeople need to work in people's homes. In the unlikely event of damage or injury, the customer can claim damages from the insurance company, instead of pursing the person individually.

This protects the tradesman's personal life while assuring that should something go wrong, there is somewhere for the customer to turn to recoup their money.
Can my thermal store go anywhere in the house?
Your thermal store can go anywhere around your home, but it's best to keep it stored away as they are quite unsightly. The loft or a cupboard usually suffices, but if your attic gets particularly cold in the winter, apply a tank jacket to the thermal store too to prevent it from freezing.
What is the Gas Safe Register?
The Gas Safe Register is a complete list of businesses and traders with the legal right to perform work with gas in the homes of customers. Each of them are issued with a registration number so you can check this before hiring a contractor.
Sources
https://www.phoenix-fireplaces.co.uk/blog/what-are-thermal-stores
https://assets.publishing.service.gov.uk/government/uploads/system/uploads/attachment_data/file/424254/heat_networks.pdf
https://heatingforce.co.uk/blog/installation-cost-vented-unvented-hot-water-cylinders/
https://mcdonaldwaterstorage.com/how-does-a-thermal-store-work/

Last updated by MyJobQuote on 20th April 2021.