Carpet Cleaning Cost
Want to know how much it costs to have your carpets cleaned? In this article you'll find carpet cleaning prices for different rooms, sizes and types of carpet.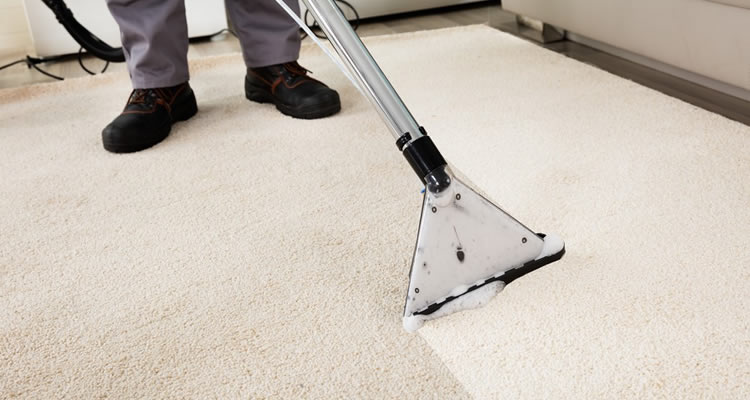 Average cost for carpet cleaning
This type of job normally takes around 2-3 hours
£240
How Much Does Carpet Cleaning Cost?
Sometimes carpets are simply too worn and dirty for your vacuum cleaner. If you've got kids and pets then the dirt, grime, spillages and dust will build up over time despite regular hoovering. But before you rush out and buy brand new carpets, you could save money by calling in professional cleaners for a deep clean. The results can often be astonishing and provide your existing carpets with a new lease of life.
This job can be done DIY to save money if you hire an industrial carpet cleaner, but it's a lot of work so most will prefer to contact a local carpet cleaning specialist to do the job professionally for them. You can use our FREE service to post your job and receive up to 3 quotes from reputable carpet cleaners that cover your area. In addition, you can check the reviews on those companies left by other users before hiring for peace of mind!
Professional Carpet Cleaning Prices
| Job Description | Duration | Material Cost | Labour Cost |
| --- | --- | --- | --- |
| Carpet cleaning small bedroom | 0.5 hours | £3 | £17 |
| Carpet cleaning large bedroom | 0.5 hours | £4 | £25 |
| Carpet cleaning living room | 0.5-1 hour | £6 | £30 |
| Carpet cleaning 3 bedroom house all rooms | 2-3 hours | £35 | £170 |
Things to consider about carpet cleaning
When you shop around for carpet cleaning prices, check that they all include the same work. For example, a good carpet cleaner would first hoover to pick up larger objects, then spray hot water and shampoo into the carpet before moving the head of the machine across the carpet to loosen up any dirt without damage. They typically will then use the same machine to vacuum up the liquid and any dirt before using the machine again but without any additional shampoo as a final rinse. There are different machines and cleaning techniques, but they are all much the same and work on the same principles.
Be aware than most carpet cleaners will have minimum charges, so even though they may quote just £25 for a room, the average minimum charge is around £50. In addition, the prices you get quoted will not include extra work to deal with especially stubborn stains, therefore, these will cost a little more.
So when gathering quotes, be sure to mention any particular stains that may be difficult to remove. Most carpet cleaning firms will not remove furniture from a room, they will expect you to do this before they arrive. If they turn up and are unable to start because they need to clear a room, they're likely to charge you a bit extra.
How to Clean Carpet
Though professional carpet cleaning isn't too expensive, it's easy enough to do yourself if you have plenty of time but not enough budget! The process is not difficult but it is time-consuming, especially in a large home with big rooms. Many stores in the UK hire out cleaning machines and the carpet shampoo is pretty cheap too. If you have the time you could clean your entire house for as little as £35, but be prepared for some hard work and to put some serious sweat equity!
To get the best results from a DIY deep clean, you need to vacuum and shampoo your carpets in several stages. Firstly, carpets need to be vacuumed and then use the hired industrial machine to spray shampoo and hot water deep into the pile of the carpet.
Then the cleaning head can do it's work into the carpet to loosen the dirt by agitating the fibres before it is sucked up. After the first initial sweep, you should probably repeat the entire process without using any shampoo for the best results. However, this will be too much work for most so it's generally better just to hire a professional carpet cleaner!
Getting your carpets cleaned checklist
If you have nylon carpets they will need to be cleaned more frequently
Professionals can clean your carpet much better and quicker than DIY cleaning
All carpets in the average home can be cleaned in just a few hours
Professional industrial strength cleaning machines are up to 10x more powerful!
FAQ's
Will the carpet be left wet after professional cleaning?
Perhaps a little damp but not soaking! A little moisture is normal but just turn on the heating and open the windows to allow the moisture to dry off. The carpet shouldn't be noticeably wet and can be walked on without issues afterwards.
Do carpet cleaning professionals also clean rugs, furniture and curtains?
Most of them just do carpets and rugs, as different specialist equipment is needed for furniture and curtains.
Why should I get my carpets cleaned?
Carpets absorb all sorts of nasty stuff over the years including chemicals, pollutants, pesticides, contaminants, allergens, volatile organic compounds, asbestos, dust mites, bacteria, grease, oil, sand, soil plus food and drink particles. Regular hoovering will help to keep the carpets clean, but at some point, a deep professional clean (or new carpets) will be required!
How often should my carpets be cleaned?
It obviously depends on a number of factors such as the age and condition of the carpet along with whether or not you have children or pets making a mess! But generally, once a year works well, unless there are people with allergies, asthma or other breathing-related conditions in the home. Doctors recommend carpets be professionally cleaned every 3 to 6 months for those with allergies.
What should I do before the cleaners arrive?
Prior to arrival, you should remove everything on the floor from the areas that are to be cleaned. So furniture, shoes, toys, everything to be cleared out leaving just the carpet to be cleaned.
Last updated by MyJobQuote on 25th July 2020.