Cost of Replacing Taps
New taps can truly open up a dated space. How much should you budget for the job?.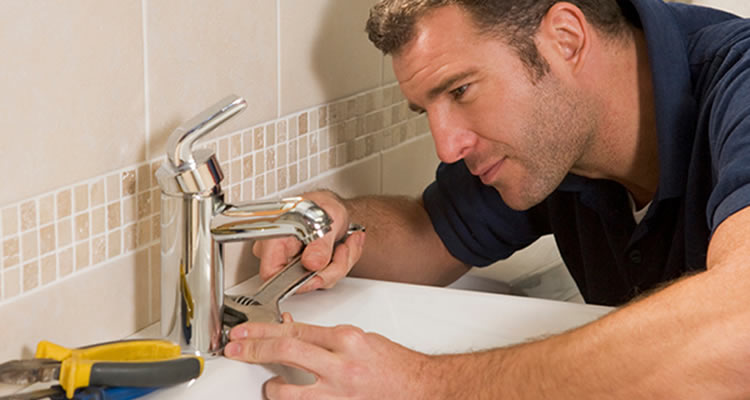 Prices can fall between £25-150 for several taps being replaced
Duration of replacement is anywhere between 1-hour, to 1-2 days.
£100
Replacing taps in the bathroom can easily spruce up a dated space. If you've been considering upgrading the space but do not have too much money to the budget for the project there are several ways to give the space a fresh look. This is one of the options you have as a homeowner.
Of course you have to consider decor, style and how ornate you want the taps to be. You can find gold-finish, stainless steel and several detail pieces from which you can choose. Depending on how much you want to spend and the overall theme you are going for.
Homeowners will also find that the prices will vary greatly from one tap to the next. From the size and depth, to weight and material, costs will fluctuate greatly. So, visiting a few suppliers is an easy way to find what you are looking for and a reasonable price for the new taps.
Of course you want to hire a contractor to install them as well. So, you should take your time to call a few local plumbers and specialists. You should compare their labour rates so that you can get a better idea of how much the installation of the new taps will cost you.
Costs of replacing bathroom taps.
| Job Description | Duration | Material Cost | Labour Cost |
| --- | --- | --- | --- |
| Purchase new taps | N/A | £25-150, depending on the taps, connection valves/lines | N/A |
| Installation/fitting of new taps | 1 Hour | N/A | £50-100 |
| Fitting water lines or performing plumbing repairs if necessary | 1-3 Hours | £30-£100 | £100-250 |
What to consider when hiring a plumber
You are going to want to hire the best people to replace and fit the new taps. Before you hire a local plumber look for those which specialise with these upgrades. This ensures they are qualified, capricious and will do the work in a timely fashion.
If you plan on buying the taps and only paying for labour make sure you shop with several suppliers. This will allow you to find the perfect tap and fit regardless of the decor or theme you have in place in the bathrooms of your home.
Also compare cost of labour. You will be surprised to learn the difference in pricing from one local plumber to the next. The only way to find the affordable prices is for you to take the time and contact a few prior to hiring one for the job.
If you choose to DIY this project, take your time. Don't skip steps, don't purchase cheap materials and don't just "wing the project." Know that complications can arise so make sure you plan accordingly in the event they do.
Doing it Yourself
Can you DIY this project. Yes. If there is no plumbing work required, actually replacing the taps is a matter of removing the old and screwing in the new ones. It is an easy job most homeowners can do.
If you choose this route shop for your new taps. Do so locally as well as online. You will find more variety, design and you are also going to find the best pricing when you do install your new taps.
If you do have to do plumbing work or upgrade lines this is best left to a plumber. Even if you choose to replace the taps yourself make sure you hire a licensed plumber to do fitting work, install water lines and upgrade the piping if it is required.
Hiring a plumber
Choose those who are licensed, bonded, and insured.
Choose plumbers who have experience with water lines, fitting, and custom-projects.
Make sure they upgrade all lines, taps, and water lines, to code compliance requirements.
Compare local plumbers and guarantees, to ensure you receive all necessary warranties for work they perform.
FAQ's
How much does it cost to replace the taps?
It will run between £25-150, if you simply are replacing the taps. If you have to do plumbing work, expect to pay between £150-250 per plumber, in addition to the cost of the taps you choose to buy.
How long will replacement take?
Simply removing and replacing the taps will take a matter of hours. In the event plumbing work is required, this is where the project is going to jump to 1 day for completion.
Last updated by MyJobQuote on 7th May 2019.