Cost of Replacing Taps
If you need your taps replacing you can expect to pay around £100 on average. Read our extensive cost guide to learn everything about how much replacing taps will cost you.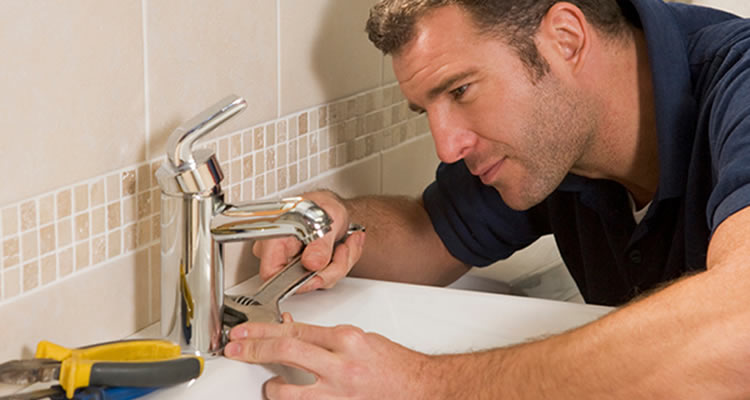 Average Cost of Replacing Taps:
Depending on the complexity of the job, it usually takes: 1-3 Hours
£100
How Much Does It Cost to Replace Taps?
You'll be surprised just how much of an improvement new taps can make to the décor of a bathroom or kitchen, and it doesn't require a big budget to make it happen. When your bathroom or kitchen is in need of a long-overdue refreshment, consider installing new taps that will spark new life in your spaces.
One of the best things about installing new taps is the variety of options you have at your disposal. From chrome to brass and everything in between, you'll never be short of options when it comes to refurbishment.
However, the price of the job can vary based on these factors, as some materials naturally cost more than others.
Additionally, the quality of finish, type, weight and a variety of other factors will determine the overall cost of installing new taps. It's a good idea to visit a few different suppliers to get a feel of the average price of the styles and types of tap that you like, to ensure you're getting the best deal possible.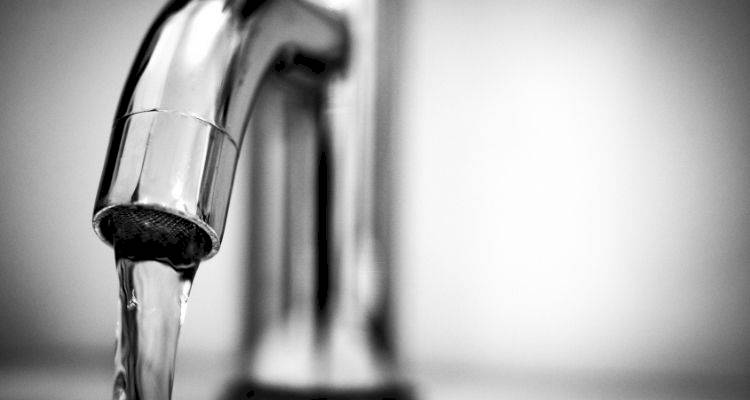 The area of installation can also factor into the price you'll be quoted. For example, a replacement tap over your standard sink won't be a costly job, but a brand-new installation of a garden tap will cost considerably more due to the amount of extra work required.
We'll delve deeper into the different types of tap and their associated costs later in this guide, but to give you a brief idea at the outset, replacing a double bath filler tap will cost around £80 in materials and £50 in labour for a total cost of £130.
Whereas fitting a water line for a brand-new tap will cost anywhere between £150-£300, so there is undoubtedly a significant disparity in price.
Tap Installation Prices
Job Description
Duration
Material Cost
Labour Cost
1
Install a Bath Filler Tap with new lines
1-3 Hours
£100
£50-£150
2
Install a Basin Mono Mixer Tap with new lines
1-3 Hours
£70
£50-£150
3
Install a Bath Shower Mixer Tap with new lines
1-3 Hours
£80
£50-£150
4
Install a Pillar Tap with new lines
1-3 Hours
£50
£50-£150
5
Install a Kitchen Mixer Tap with new lines
1-3 Hours
£80
£50-£150
6
Install a Garden Tap with new lines
1-3 Hours
£30
£50-£150
7
Replace a Bath Filler Tap
1 Hour
£80
£50
8
Replace a Basin Mono Mixer Tap
1 Hour
£50
£50
9
Replace a Bath Shower Mixer Tap
1 Hour
£60
£50
10
Replace a Pillar Tap
1 Hour
£30
£50
11
Install a Kitchen Mixer Tap
1 Hour
£60
£50
12
Install a Garden Tap
1 Hour
£10
£50
Supply Only Costs
A great way to save on costs of materials, and therefore the overall cost of the job is to shop around for the products yourself.
Often, you can secure some fantastic deals by checking a few stores and catching items on sale or on a multi-buy saving. You'll also be saving the plumber a job, leaving them to focus solely on the installation.
Some taps are naturally more expensive than others either due to their complexity, or the material they're made from. For example, a pair of a standard twist to open bathroom taps are made from cheaper materials.
They aren't very complex, making them a lot cheaper overall than a stainless-steel basin mixer tap that incorporates ceramic technologies within them. But just because they're cheaper it doesn't make them in any way unsuitable for your bathroom, it's entirely your preference.
Here's a little table to break down the different taps and the prices associated with them.
| Tap | Price |
| --- | --- |
| Bath Filler Tap | £80 |
| Basin Mono Mixer Tap | £50 |
| Bath Shower Mixer Tap | £60 |
| Pillar Tap | £30 |
| Kitchen Mixer Tap | £60 |
| Garden Tap | £10 |
Additional Costs
Some additional costs could be necessary during the installation or replacement of a tap. When the plumber replaces a tap for you, they may notice that the drain system and pipes are significantly clogged and either require unblocking now or will do in the near future.
It's a good idea to get this work done while the tap is removed, as ignoring it could require more work further on down the line involving removing the new tap anyway. To find out more about the pricing involved in drain cleaning, check out our article here.
Another added cost to consider is a new kitchen sink installation. If you've been considering replacing your kitchen sink or even moving the sink to a different area of the kitchen, you may want to get this work done at the same time, as it will be quite a lot cheaper getting it done all at once, than it will be to do it in two parts.
Take a look at this guide on new kitchen sink installations for all the information you'll need to make a decision.
Labour Costs and Timescales
Plumbers across the country charge an average of £55, but this can fluctuate depending on whereabouts in the country you are. For example, big cities like London and Manchester will incur higher trade fees based on the cost of living in the area and the demand, so expect to pay over the national average here.
However, in smaller towns and villages, you may be able to find a plumber that will charge less than the national average. Included in the cost is the installation only if you're providing the materials yourself.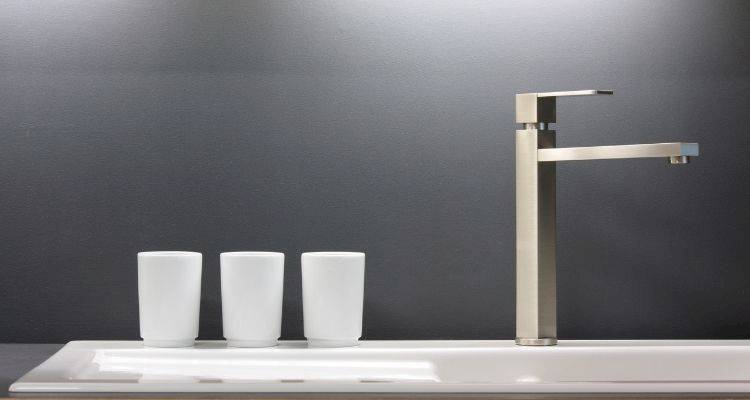 Before hiring a plumber after they have provided a quote for you, make sure you're completely clear on what is included in the price and what you can expect them to do.
A straightforward tap replacement should only take around an hour, but don't be surprised if unforeseen delays or obstacles appear. It's almost impossible to determine the state of the drainage system until a plumber can get their hands on it and remove the existing tap.
So, the time required all depends on whether there is a requirement for additional work.
Cost Factors of a New Tap Installation
Firstly, the two main cost affecting factors will be the type of tap you want, and the rates of the plumber. For the materials, take a look around at some showrooms, or peruse the options available online and think about what type of tap you want in your kitchen.
As we mentioned earlier, you'll probably get a better deal on the taps if you shop for them yourself as you're more likely to spot a deal on a tap that suits your preferences.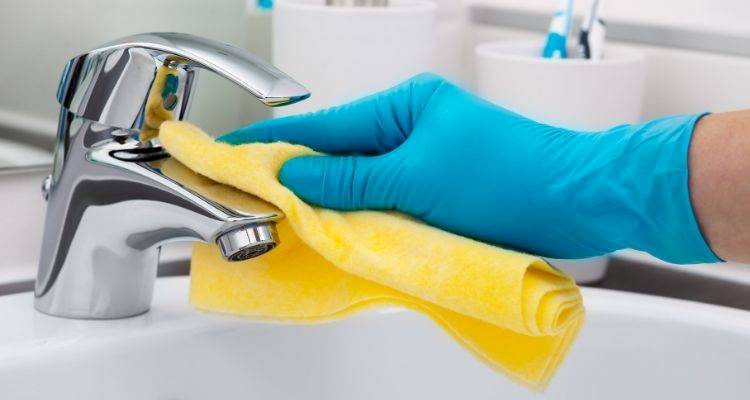 For the labour aspect of the job, speak to a few different plumbers and firms, and find one that suits your budget and that you feel comfortable with.
If you pick the cheapest tradesman, it may not turn out to be the best option, but we'll delve into how to choose the right person for the job towards the end of this article.
Another pricing factor to consider is where you want the plumber to install your tap. The popularity of island kitchen worktops, for example, requires plumbing to a section in the centre of the kitchen, so the plumbing can only go under the floor. If you want your tap installing in a unique spot like this one, the complexity of the job can impact the overall price.
What's Involved in Installing a New Tap?
We're going to breakdown the process of installing a new tap, step-by-step, here:
The plumber will have all the necessary tools to hand. Such as a plastic drop sheet to protect the floor from any spillages, a bucket to catch water in the system and a few tools and materials.
They will shut the water off at the mains.
The plumber will then disconnect the two water lines, one for the hot water and one for the cold water.
Next, the plumber will remove the mounting nuts from the old tap, to be able to remove the tap altogether.
The area will then be cleaned to ensure a clean job, and also for a tight, secure seal on the new tap.
The new tap will be prepared for installation by applying thread seal tape and silicone sealant.
The tap will be installed and aligned before secured with new nuts from the underside.
The supply lines will be reattached, the water will be turned back on, and the functionalities will be thoroughly tested.
Can I Install a Tap Myself?
If you're educated on how to isolate your water system, and you aren't required to lay and brand-new water lines, this is definitely a job that can be done by a season DIY enthusiast.
However, if you're not entirely comfortable with DIY, or the job is any more complicated than a standard tap replacement, it's probably best to leave it to the professionals.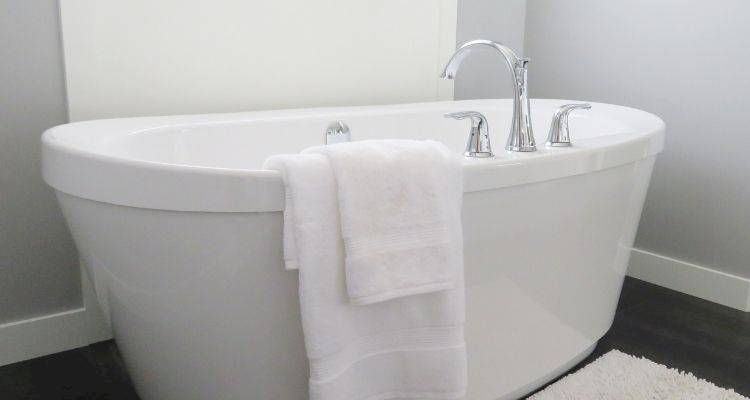 There are far more benefits to be had from hiring a professional than there are to saving £50 and attempting the job yourself. Firstly, the plumber you hire will be well-versed in installing and replacing taps, ensuring a completely safe and professional standard of the job.
Secondly, mistakes made with your water system can result in very costly damages like leaks and floods that can cause thousands of pounds worth of damage. Lastly, a plumber will be licensed to work on your water mains, and accredited and insured against any complications, preventing any issues for you as the consumer.
Building Regulations & Planning Permission for Installing a New Tap
You don't need planning permission for to install a new tap, or replace an existing one, both inside and outside the home. However, if you live in a conservation area, you will need to seek guidance from your local housing authorities.
Choosing a Tap
Pillar Tap Cost
Pillar taps are your standard hot and cold taps, with a separate tap for each. They're found both in kitchens and bathroom and are available in a variety of materials and styles.
Mixer Tap Cost
These taps are very similar to pillar taps, but instead of two individual taps, there are two different handles controlling the hot and cold water, but only one outlet. Again, these are found in bathrooms and kitchens and are the usual choice for bathtubs.
Monobloc Tap Cost
These taps have become more prevalent in recent years. Instead of a simple twist or turn handle, it has a free handle that controls the amount of water flow by lifting up and down, and the temperature by going side to side.
Garden Tap Cost
These are more industrial looking taps, made from strong, sturdy materials, and providing only cold water.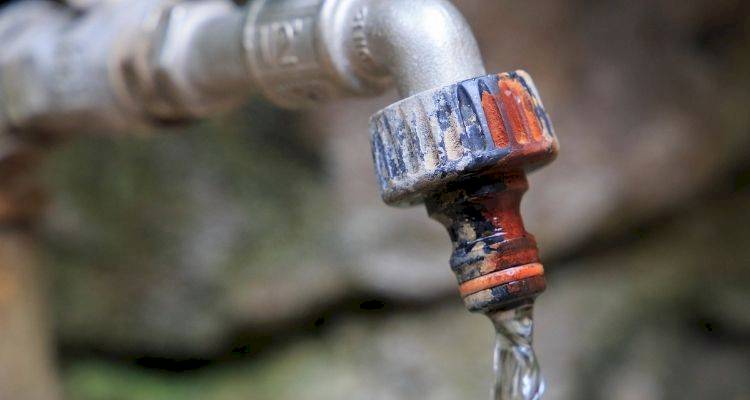 They have a simple twist handle to control the flow of water and can often be found sticking out of the wall aligning with your kitchen, although some have theirs installed in other places.
How to Know When a Tap Needs Replacing
There are some clear signs that you may need your tap repairing or replacing. From dripping taps to tight handles, we're going to explore some of the common signs:
Dripping Tap
We've all been guilty of ignoring that dripping tap. As annoying as it is, it just doesn't seem like enough of an issue to do anything about; however, not only is this costing you money in hundreds of litres in wasted water, but it's a sign that something in your tap isn't quite right.
It could just be a faulty washer or fixing, but in the worst case, you may need a replacement tap before the leaking becomes far worse and harder to deal with.
Seized Handle
Hard to turn handles can be straightforward to fix with some lubricant, but more often than not, the handle will seize as a result of damage to the tap. Meaning you're going to need to replace it before it snaps or breaks permanently.
Hammering
You may have experienced a loud hammering noise when you turn your tap on that sounds like your tap may be about to explode into the ceiling. This can be a sign of a variety of issues, from faulty fixings to water pressure problems.
Either way, it's best to get a licenses plumber out to review this, as it can cause considerable problems in the internal water system.
Noisy Taps
As a general rule, any strange noises emanating from your taps is usually a bad sign, so it's best to get the noises checked before long-term damage is done. Usually, a noisy tap is a sign that the tap has broken or is on the verge of breaking. Either way, you will probably need a replacement.
Cost of Removing a Tap
You can quite easily remove a tap yourself if you're comfortable with shutting the water off at the mains and can use essential tools adequately.
However, you will want to get a professional in if you need the water lines disconnecting permanently, while still using water in other areas of your home.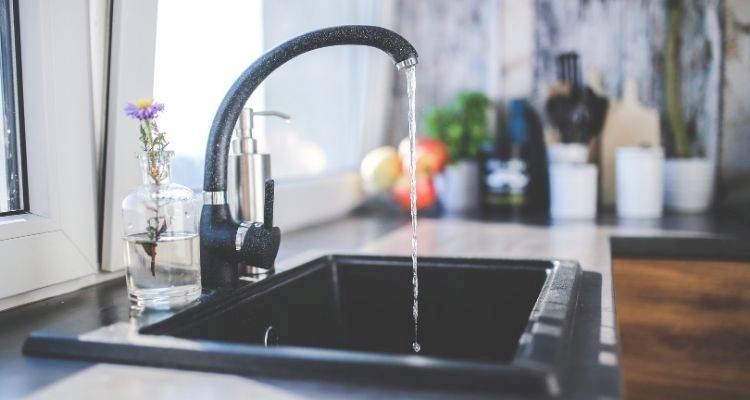 A plumber will probably charge you for an hour's work, at around £50, to remove the tap and isolate the lines. You can recycle an old tap at a recycling centre, or you can give it away if it still works fine online.
Hiring Contractors to Install a New Tap Checklist
You should always follow the same patterns when hiring a tradesman to carry out work on your home. Shop around first and get quotes from different people, finding out exactly what they provide for that price, and then cross-reference the quotes to find the best mix of value and quality.
An excellent way to check the legitimacy and standard of a firm or tradesman is to check out their reviews online. A tradesman with good reviews from previous customers is always a safer bet than someone that doesn't have any evidence that they're the right choice. You can use websites like Google and Yell to find out this information.
You should also check that the person you hire is fully licensed, qualified, accredited and insured to work on the plumbing in your home to avoid any liability issues in the future.
FAQs
How do you remove limescale from your taps?
There are plenty of solutions you can buy from supermarkets or DIY stores that will remove limescale, both chemical and natural.

However, a cheap and easy recipe for limescale remover is a lemon and baking soda. Simply slice the lemon in half, pour some baking soda over the limescale and scrub with the lemon before wiping clean with a fresh, damp cloth.
How do you change your bath taps?
If your bath rub is fixed to a wall on the tap-side, will have a panel that removes, allowing access to the underneath of the tap, where the nuts and water lines will be. Once you have removed the panel and gained access, just follow the same step-by-step guide in the article and replace the panel once complete.
How do you fix a wobbly tap?
A wobbly tap can be annoying and can lead to leak problems further down the line, but it's a straightforward fix. Just tighten the nuts underneath the tap to secure it in place, using a wrench or pliers.
How much are boiling water taps?
A boiling water tap is quite an expensive purchase, as it requires an additional boiler-like-machine to convert the water into boiling water.

You can purchase them from anywhere between £300 and £600, depending on the manufacturer and style. It would take a plumber a few hours to install the tap, so allow for £100-£150 in your budget for labour.
Can you purchase replacement handles?
Yes, you can purchase replacement handles for a tap that doesn't need replacing, but may need new handles.
Sources
https://www.victorianplumbing.co.uk/bathroom-ideas-and-inspiration/how-to-replace-a-bath-tap
https://www.everydayplumbing.com.au/everyday-plumbing-tips/Clear-signs-that-you-need-to-replace-tap-washers

Last updated by MyJobQuote on 21st May 2021.