Fire Door Cost
Need a fire door?
In this article, we're going to explore everything you need to know about hanging fire doors, whether this can be done as a DIY project, how much you're likely to pay to have this done for you and how much you can expect to pay for materials.
Throughout this guide, we're going to expand on the types of fire doors, their costs, and any additional jobs that may crop up along the way.
So let's take a look...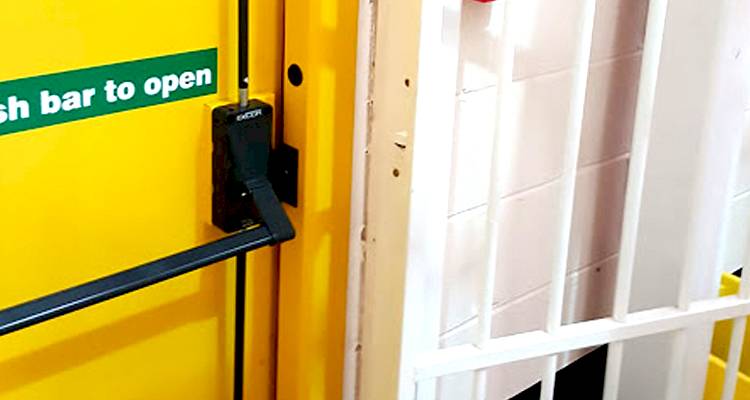 Average Cost of Installing a Fire Door:
Depending on the complexity of the job, it usually takes: 2.5 Hours
£400
How Much Does It Cost to Install a Fire Door?
First, we're going to give you a brief overview of all these things to give you a little bit of base knowledge to build upon.
Fire doors are absolutely essential to the safety of yourself and your family, or if you're a landlord, to your tenants.
No matter how careful or fire safety conscious you may believe yourself to be, accidents do happen very frequently around the country, and if you're not properly prepared for these accidents, the consequences can be deadly.
In addition, tenants have a legal obligation to ensure that the homes and buildings they lease out are completely fire safety compliant and meet all the strict regulations that are in place.
There are four types of fire door – FD30, FD60, FD90 and FD120 – and this literally translates to Fire Door, and the number in the names reflect the number of minutes that the door will be fire resistant in case of a fire.
So, FD30 is a fire door that will be fire resistant for 30 minutes, whereas FD120 is a fire door resistant for 120 minutes.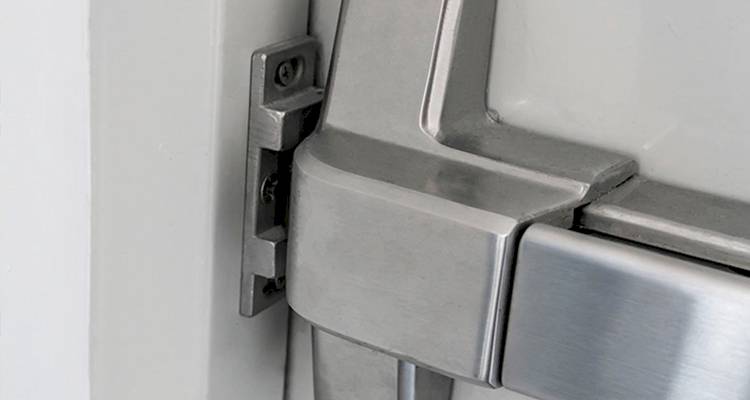 Now, the installation time is anywhere between 90 minutes and 150 minutes, which means that the labour costs will be around £75-£100 depending on the length of the job and the location of your home. We'll delve into the cost affecting factors a little later on in the article.
Naturally, fire doors increase in price through the different types, with FD30 doors being the lower end of the scale and the FD120 doors being higher up the scale.
Fire doors cost anywhere from £75 to over £300 per door, but they are money well spent when you consider the alternative of having simple doors that provide little to no protection from fire.
We've put some key cost information into the table below to help illustrate the different costs associated with fire door installation. We'll expand on these a little more throughout the article.
Fire Door Installation Prices
| Type of Door | Duration | Total Average Cost |
| --- | --- | --- |
| FD30 | 1.5-2.5 Hours | £190 |
| FD60 | 1.5-2.5 Hours | £250 |
| FD90 | 1.5-2.5 Hours | £330 |
| FD120 | 1.5-2.5 Hours | £380 |
| Galvanised Steel | 1 Day | £600 |
Supply Only Costs
The big question people ask themselves before installing a fire door is – Can I do this myself?
It is possible to install a fire door yourself, however, if you have no experience with this type of job, it's best left to the professionals.
If you're a DIY enthusiast who is capable of doing the job, then it's important that you understand the supply costs of the different types of fire doors.
FD30 Fire Doors
FD30 doors are fire doors that will resist a fire for 30 minutes. They are typically the cheapest option amongst fire doors with doors available for as little as £40.
However, the design quality of doors this cheap leaves a lot to be desired. FD30 doors can extend quite a lot in terms of price, with some doors reaching an excess of £700. However, these are rare to come by, and a price solely on their design features over their fire-resisting properties.
FD60 Fire Doors
Now, FD60 doors are a step above FD30 doors, but in reality, the design costs and quality are similar.
But the practicality of having a sturdier fire-resistant door is enough of an attraction for many to pay a little more..
FD60 doors typically start at around £130, again reaching as high as £700-£800 based on the design or style of the door.
This is about as strong as residential fire doors reach, as FD90 and FD120 doors are typically found in commercial buildings and the communal areas of flats, hotels and apartments.
Of course, FD90 and FD120 need to be much stronger to comply with business fire safety regulations.
Therefore, you're likely to only find them within these settings. However, the price is a lot more than residential doors, as you can see from the previous pricing table.
Additional Costs
While these costs are not mandatory, they are typically completed at the same time as a fire door installation, so we've provided a little more information about them here.
Cost of Installing Fire Alarms
Fire alarms are just as important as any other alert or safety feature within your home, and that includes fire doors.
An astounding number of people report fire accidents that they would have no idea about if it wasn't down to a fire alarm, saving thousands of lives every year.
Typically, you can install a fire alarm from as low as £100 and as high as £300, depending on the features included in the alarm, but this is certainly money well spent.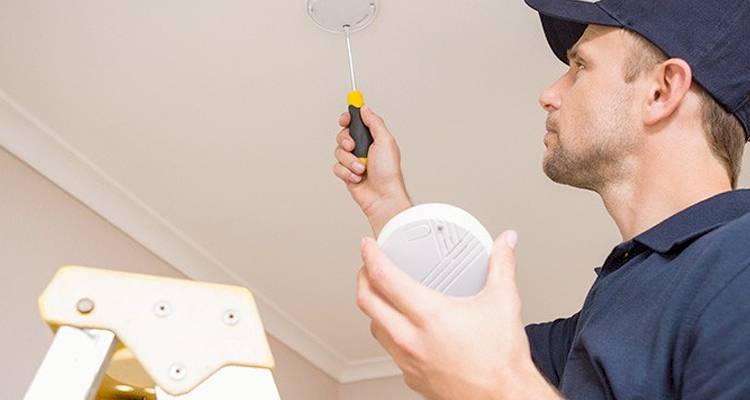 A lot of these alarms will include a carbon monoxide alarm as well as a smoke and fire alarm.
This is incredibly important as carbon monoxide poisoning is very common and tough to detect without the help of apparatus like an alarm.
To get more information about having a fire alarm professionally installed, check out our detailed guide on it here.
Cost of a New Front Door
If you're improving the interior of your home with brand new fire-rated doors, you'll probably want to spruce up the front of your home a little too.
The average cost of a new front door is around £1,000, but the job will be completed in a single day, so there won't be any long-term disruption to worry about.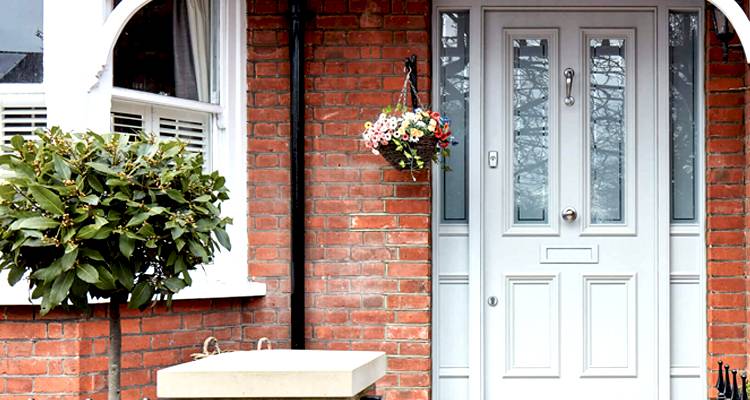 Of course, this price can fluctuate depending on the type of door you wish to have installed, with some luxury doors costing more and some simpler doors costing much less.
The best thing you can do is read our guide on new front door costs and work out what budget you have for a new front door.
Labour Costs and Timescales
The labour and timescales for installing fire doors are pretty simple, as it only takes about 2 hours per door.
Of course, if you're having all the doors in your home replaced, it will take much longer.
Labour costs around £40 per hour, or about £200 per day, so if you have multiple doors installed, it will work out cheaper as you will pay the day rate and not the hourly rate.
You may also pay around £15 for the waste removal of packaging and your old doors. Of course, this is if you want the tradesperson to dispose of the old door. In the next section, we'll explore some possible factors that can affect this pricing structure.
Cost Factors of Installing a Fire Door
As with any trade job on your home, there can be some cost affecting factors to consider. We've broken them down into easy sections below to give you an idea of how the price could fluctuate.
Location of Your Property
The cost of labour will vary from region to region based simply on the cost of living in that area and the demand for contractors.
For example, big cities like London and Birmingham attract higher trade rates due to the cost of living in those areas along with the population density, which creates more demand for tradespeople.
However, in small towns and villages, the cost of living is much less and the population far fewer, so contractors need to be far more competitive with their pricing to win work from a far less abundant client base.
Bear this in mind when you're working out your budget for any trade work!
Ease of Access
If your door frames and spaces are already in good condition, the tradespeople or company you hire won't have any issues hanging new fire doors in those spaces.
However, if some access issues or some repair work needs to be completed before the new doors can be hung, you'll incur a higher cost for the work for the extra time and work required.
This won't be a drastic amount, and the tradesperson will likely have taken this into account during the quoting stage but be aware that this does affect the price.
Size of the Job
We mentioned briefly earlier that hiring contractors for the day works out much cheaper than paying by the hour when you have larger jobs to be completed.
If you're looking at paying around £200 on average per door, but you have plans to have all the doors within your home changed, you can save a ton of money by getting it done at the same time.
There are also good discounts to be had by buying your supplies in bulk rather than one at a time. Bare this in mind, and if you can, have jobs done in their entirety at one time instead of spreading it too far.
What's Involved in Installing a Fire Door?
Installing a fire door is quite different to installing a normal door that has no fire-resistant qualities.
Firstly, the door frames have intumescent strips fitted into them. In simple terms, these strips expand under heat and act to seal the door in the case of a fire. This prevents any smoke from breaching the door into the room and causing fatal consequences.
The wall itself also needs to be completely sealed, so any space around the door frames will be filled with a substance that will complete air seal it, again to prevent any smoke from infiltrating the room behind it.
The doors themselves still need hinges attached to hang the door in place and have them still be easy to use for normal operation.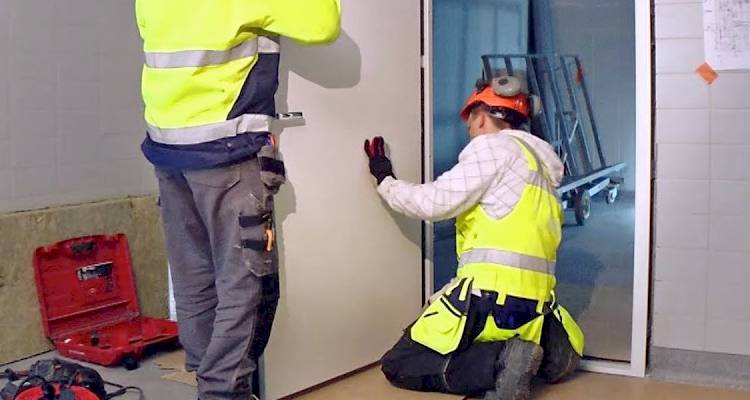 However, these hinges will also have intumescent strips added to them to ensure a full seal in case of a fire. In fact, intumescent strips will be used on all locks, latches, hinges and mechanisms within the fire door.
The door will be tested with a gap-testing device to ensure that there are gaps of at least 3mm-4mm around the door to the frame. This will prevent any airflow and oxygen issues while still being tight enough for the intumescent strips to do their job in the case of an emergency. This means absolute accuracy is essential for this stage.
A door closer hinge will be applied last to ensure that the door will close itself, to avoid the mistake of leaving doors ajar at night where the fire-resistant applications would be rendered useless.
Can I Install a Fire Door Myself?
As you can see from the advice in the previous section, the installation of a fire door has many different aspects to it and works on very fine measurements.
Any miscalculations or mismeasurements can be completely catastrophic during accidents and emergencies, so it's much safer to have a professional carry out this work.
There is a much smaller margin for error, and it makes logical sense to have the peace of mind that your safety fire doors have been installed correctly.
Building Regulations & Planning Permission for Installing a Fire Door
While not all homes are legally required to have fire doors throughout, it is always advisable that you take the initiative and install fire doors anyway.
Fire doors can be the difference between a fatal disaster and a lucky escape in the case of a fire emergency. So, even if you're not legally required to install fire doors, it is still a wise choice to install them anyway.
UK building regulations specify that fire doors are required in domestic properties that have the following:
A two-storey house that has a door leading from the house to an internal garage and vice versa.
A new build home or a substantially renovated property with three or more storeys, including a loft conversion, must have fire doors to each habitable room.
Business premises must adhere to a very different set of regulations which can be explained to you by your local council.
Choosing a Fire Door
Here is a list of specific types of fire doors that you can choose from:
FD30 Fire Door
These are fire doors that are resistant to fire for 30 minutes, and they are probably the most common fire door for inside residential homes. They can be designed and styled just like non-fire-resistant doors, but you'll pay more depending on the style you would like.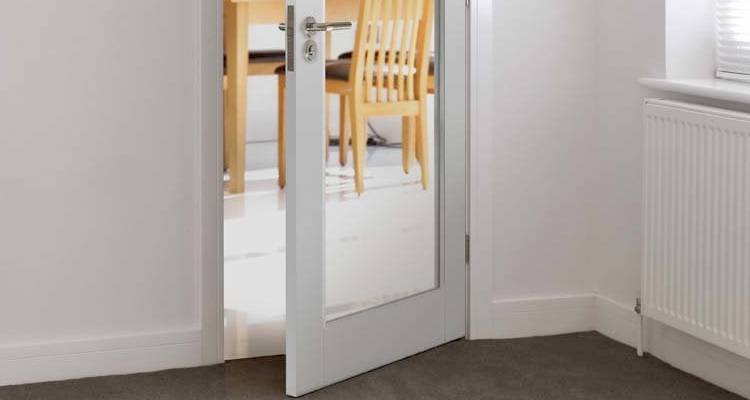 FD60 Fire Door
These doors are resistant to fire for 60 minutes, and just like FD30 doors, they are found within residential homes. Again, these types of doors can be styled in many ways and range in price depending on the design, style and material.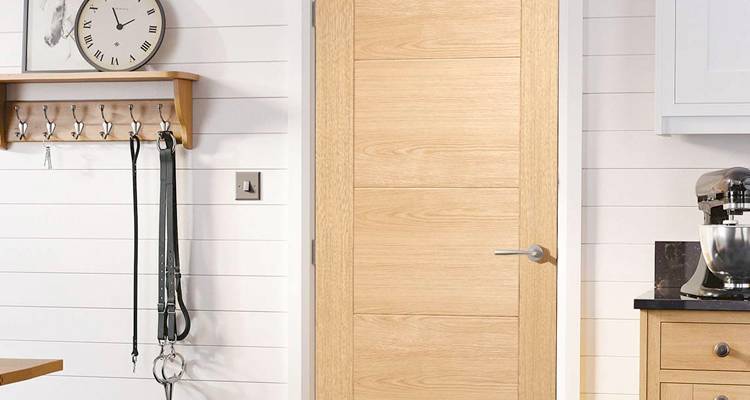 FD90 Fire Door
FD90 doors are fire resistant for 90 minutes and are usually used within commercial buildings to comply with local regulations. These doors are made from timber or from other materials, such as steel that may be more suited to a commercial setting.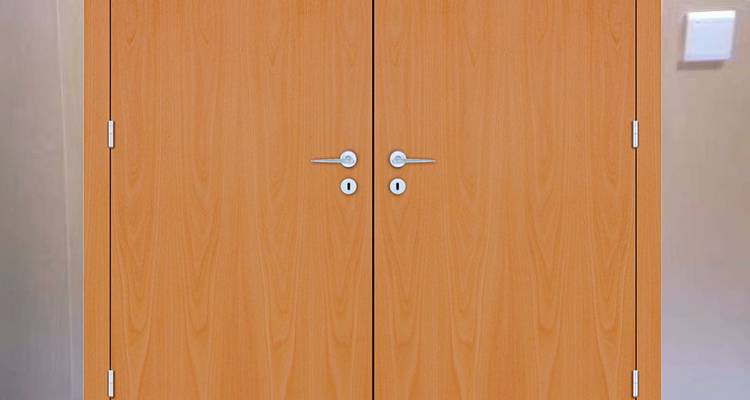 FD120 Fire Door
Again, these types of doors are almost entirely found within commercial settings and usually in large structures like multi-storey car parks and warehouses. They are fire-resistant for 120 minutes and can be made from multiple materials.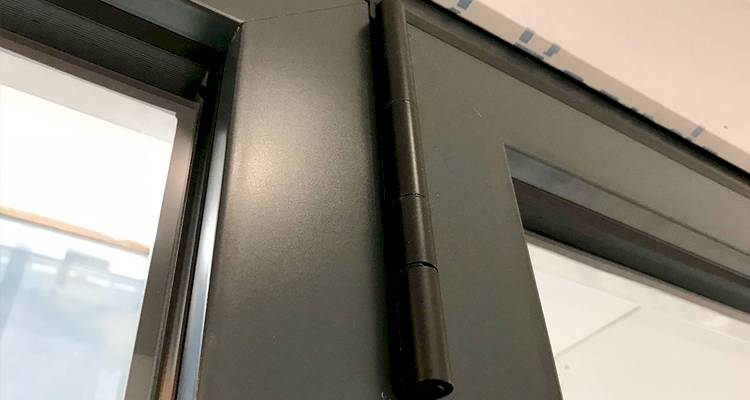 Fire Door Materials
Timber Fire Door
Timber is the most common materials used for fire doors within residential homes due to its cost-effectiveness, design qualities and ease to install.
Timber doors can be used in conjunction with other materials like glass, which we will look into later in this section.
Timber doors can be found across all types of fire doors, and even FD120 doors have timber options.
Galvanised Steel Fire Door
Steel is usually used for FD120 and sometimes FD90 doors due to its increased fire resistance, and it's more aesthetically suitable for commercial settings.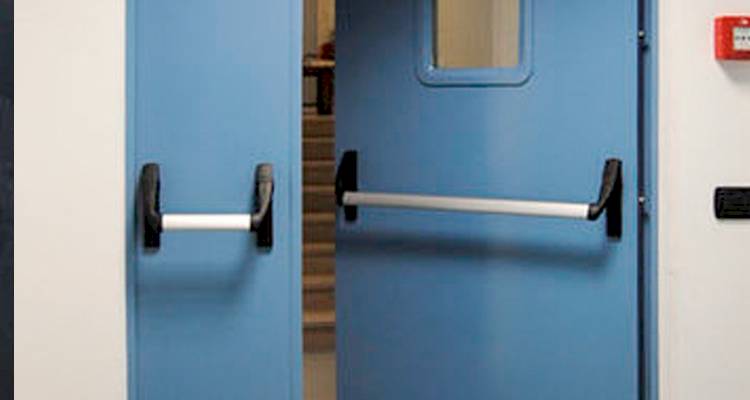 You're likely to find these types of doors with fire exit signs on them and inside big buildings like supermarkets, warehouses and indoor car parks.
Glass Fire Door
Glass can be used either in conjunction with timber for design purposes or for entire fire doors for all certifications. They are much more expensive than timber or steel and can only be priced up as a bespoke job.
This glass must be reinforced to prepare it for resisting heat and preventing it from shattering.
Benefits of Installing a Fire Door
There are tons of benefits for installing fire doors, and we've explored the key aspects more below.
Safety
Of course, the main benefit and reason that people install fire doors is for their safety reasons.
According to the Home Office, there were 36,283 fires in UK homes in 2018/19, meaning that they are far from rare.
Fire doors provide another layer of protection to prevent your family from being fatally injured either from fire or from the smoke fires generate.
Soundproofing
Due to the heavy properties of fire doors, they're brilliant for soundproofing. The dense materials and the precise level of tightness in the installation allows for very little noise to penetrate the door from either side. So you'll no longer have to worry about having your TV on too loud or being awoken at all hours from someone heading to the bathroom.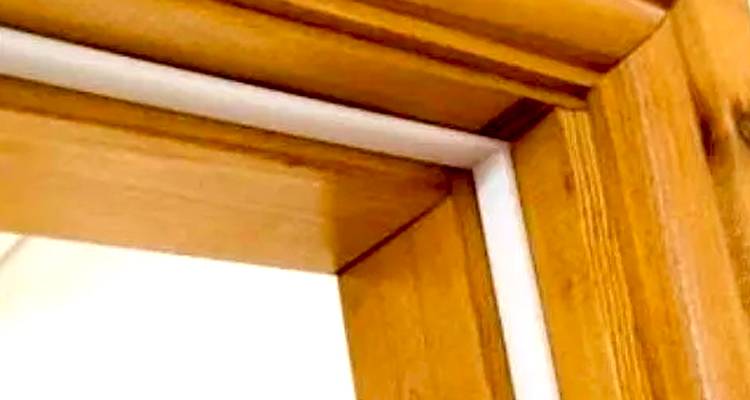 Longevity
Again, fire doors are built to be sturdy and reliable, so you'll get many happy years of service from them before they start to show any signs of wear.
They are a bigger investment than other residential doors, but they're more than worth the money.
Cost of Removing a Fire Door
Of course, due to the extra steps involved in installing a fire door, there also must be extra steps taken to remove one, especially if you want to revert the frame back to housing a non-fire-resistant door.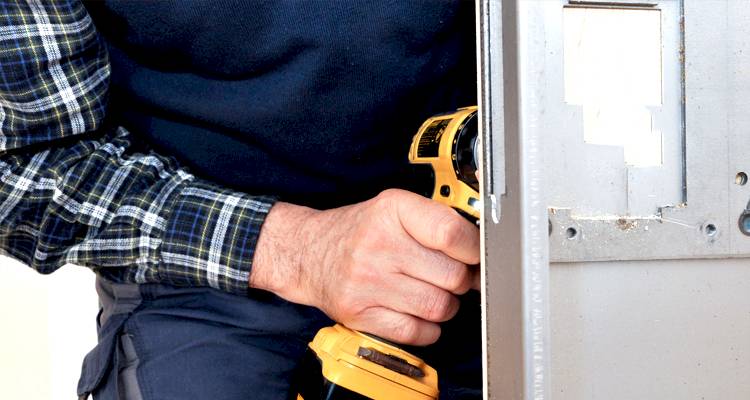 This job will take just as long as installing a fire door, so you can expect to pay around £100 for someone to remove a fire door.
Hiring Contractors to Install a Fire Door Checklist
Get multiple quotes - Ask for quotes from multiple contractors and be wary of estimates that seem too high or too low, as they're either asking for too much for the work or maybe compensating for a lack of skill in their low prices.
Look for local hires - Local contractors not only have a sound knowledge of local building codes, but it's also very easy for them to work close to where they live. You won't be charged for excessive miles for travel, and the work typically gets finished quicker.
Check their past work - Most tradespeople will now have a portfolio or previous work examples to show any potential clients who are either ensuring the contractors can complete the work required or are looking for some style and design ideas.
Don't rush! - Take your time before agreeing on a contract with a tradesperson and be wary when asked to pay a large deposit upfront. Make sure to read the fine print on all estimates, contracts and timescales.
Liability insurance - Ensure that the contractor is fully insured to carry out work on your home in the form of liability insurance. This protects not only you as the customer, but the tradesperson too and all good contractors will have this in place.
FAQs
How can you identify a fire door?
Fire doors are quite heavy and fit incredibly snug in the frame, which is usually a clear giveaway that it is a fire door. Looking more closely, the door and all the fixings will have certifications on them specifying their fire resistance accreditations.
What is the purpose of a fire door?
The purpose of a fire door is to limit the spread of a fire by concealing it. For example, suppose a fire breaks out in the bathroom.

In that case, the fire door will keep it concealed to that area for as long as the door rating specifies, stopping it from reaching other areas of the home. This gives the occupants time to exit and the fire department to combat the fire.
What is the most common fire door?
FD30 doors are the most common fire door within the residential setting as this is more than enough time to allow the dwellers to leave the home. Call the authorities who will put the fire out before too much damage has occurred.
Are fire doors dangerous to children?
Fire doors are heavy and will shut themselves, which can be a little dangerous for small children.

However, there are products you can buy which prevent this from happening. However, be aware, using products that stop the doors from closing will remove the door's primary purpose door by concealing fires, so only use these items when you are utilising the rooms.
Where is the best place to have fire doors installed in the home?
The best place to install fire doors is in the place of any other door in your home. You can never foresee where a fire may break out, so it's good to have all bases covered.
Sources
https://www.firesafe.org.uk/fire-doors/
https://firedoors.bwf.org.uk/knowledge-centre/fire-door-installation/
https://www.planningportal.co.uk/info/200130/common_projects/14/doors_and_windows/2
https://www.wickes.co.uk/Products/Doors+Windows/Internal-Doors/Fire-Doors/c/1000659

Last updated by MyJobQuote on 17th August 2021.