PAT Testing Cost
Do you need a PAT test and want to know the cost?
The cost of PAT testing is around £150, but this will depend on a few factors.
That's where this guide come in!
We break down all the PAT testing prices, discuss what is PAT testing, cover PAT testing for landlords and look at how often should a PAT test be done.
So, check out our detailed cost guide for all the information on PAT testing.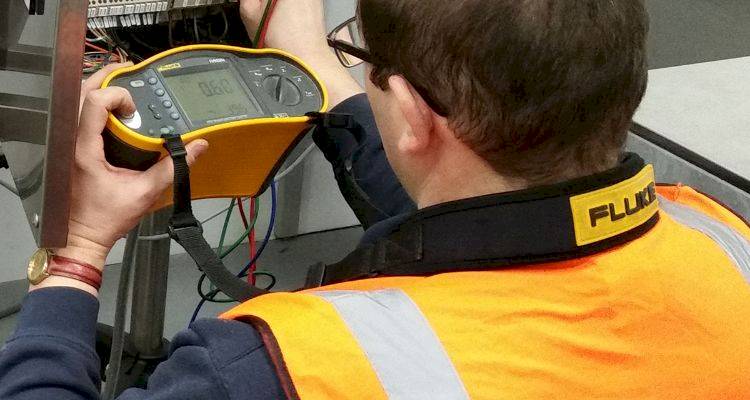 Average Cost of PAT Testing:
Depending on the complexity of the job, it usually takes: 3-5 hours
£150
How Much is PAT Testing?
Portable appliance testing (PAT) is a term that is used to describe the process of examining electrical equipment and appliances to make sure they are entirely safe to use. While a lot of defects can be identified visually, others can only be found through proper testing.
The price you pay for PAT testing will depend on the number of items that need to be tested and whether there are any parts that need to be repaired or replaced.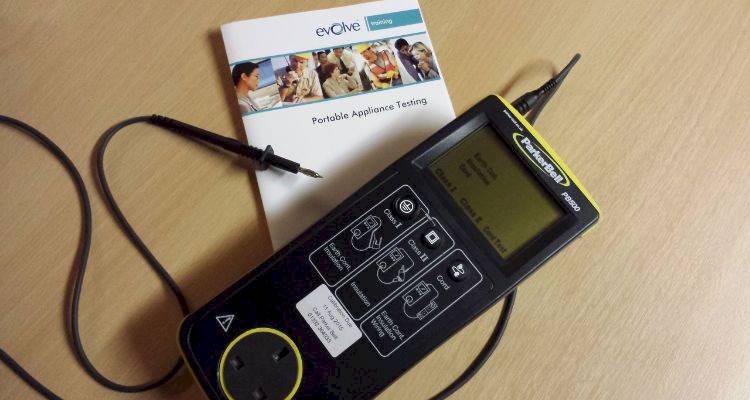 The average cost for PAT testing is around £1-£3 per item. However, you may be able to get discounts if you have a significantly large number of items that need to be tested. Some companies may choose to charge an hourly rate, which could be around £40-£60.
Many companies will charge a flat rate initial fee for the first batch of items, followed by a small price for each additional item. With this in mind, you should be sure to budget for both of these types of fee.
PAT Testing Prices
Below is a table of PAT testing price but the umber of appliances being tested:
| Number of Appliances | Initial Fee (up to 10 items) | 10-50 Items (£2-£3 per item) | 50-100 Items (£1-£2 per item) | Total Cost |
| --- | --- | --- | --- | --- |
| 10 | £50-£100 | - | - | £50-£100 |
| 30 | £50-£100 | £40-£60 | - | £90-£160 |
| 50 | £50-£100 | £80-£120 | - | £130-£220 |
| 70 | £50-£100 | £120-£180 | £20-£40 | £190-£320 |
| 100 | £50-£100 | £180-£270 | £50-£100 | £280-£470 |
Additional Costs
There are a number of additional costs that may come up when it comes to PAT testing. Below is a list of the additional costs that you may need to be aware of before having someone complete this type of work for you:
Labour Costs and Timescales
PAT testing can be carried out by a PAT testing engineer or by an electrician that has PAT testing equipment. The prices may be charged by the hour, as a fixed rate, or per item that is tested. A qualified electrician will usually charge around £40-£60 per hour, or they may charge a set fee.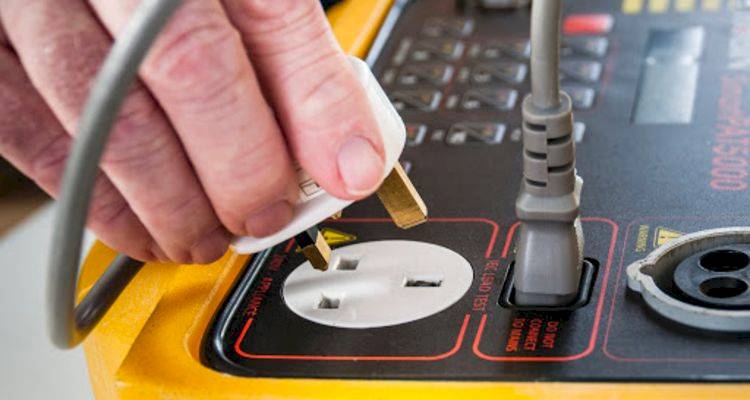 An engineer that is a qualified PAT tester will most likely charge around £40-£45 per hour, and they can usually test around 40-50 items within that time. For larger jobs in places such as office buildings or construction sites, the engineer may charge a daily rate of around £200-£250 per day on average.
There is usually a minimum fee regardless of the number of items that need to be tested. This will usually cover the costs involved, such as travel, labels, VAT, equipment, and the labour costs.
It is best to schedule the tests at a time when the items are not in use to reduce the overall time that the engineer has to spend at the property. These reduced timeframes are the best way to keep the overall costs of labour down.
The exact time that it takes to test each item will vary. Small appliances such as a computer can be tested within around five minutes. However, larger items will likely take longer to test.
Cost Factors of PAT Testing
There are several factors that could affect the cost of PAT testing. Below is a list of the main things that could affect the overall cost of the job:
Type of Item to be Tested
Smaller items will tend to take less time to test, and so these will cost less in labour to complete. Larger items may take much longer and will take up more of the engineer's time so that the overall job will take much longer. The longer the job takes, the more you can expect to pay.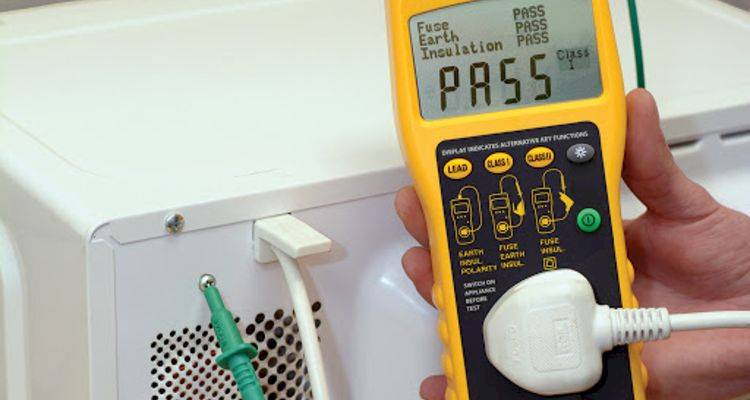 Number of Items to be Tested
If the items are priced per item, then you will pay more for the job as there are more items. Per item costs are usually around £2-£3 per item. Also, the more items that need to be tested, the longer the job will take overall. This means that, if the job is priced per hour, the costs will add up.
Additional Work Needed
Additional work may be needed as part of this job. Sometimes the items that are being tested may need to be repaired, or parts may need to be replaced in order for it to pass the PAT test. If that's the case, you will need to pay for the repairs or replacement as an extra element of the job.
Location of Property
The location of your property can affect the overall cost of the job. Those based in London can expect to pay more than those based in the North or other areas of the UK.
What's Involved in PAT Testing?
There are several steps involved in PAT testing. Below is a list of all of the steps that are involved in this type of job.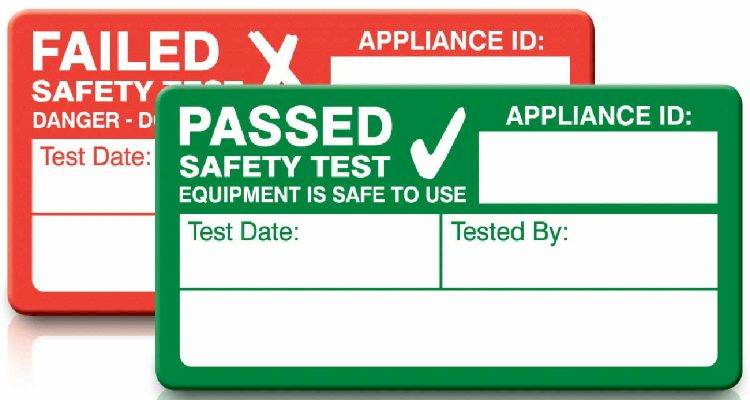 The job will begin with a visual test. This includes the following:
Check the plug casing for any visual damage
Remove the cover from the plug.
Check for the correct fuse rating.
Check that all the wiring is correct.
Check that all of the terminals and connections are fully secure.
Check that there is minimal bare wire.
Check for any signs of overheating or discolouration.
Check for any misuse, including any liquid or foreign matter within.
Check the cable and cord grips.
Once the visual test is complete, a full electrical combined test will be completed. This will include the following:
Complete earth continuity test.
Complete insulation resistance test.
Complete a functional check including earth leakage and load testing.
Once the appliance has been thoroughly checked over, it will be given a pass or fail sticker. A certificate will also be provided for the testing, which shows all of the results of the test. Minor repairs will be fixed at the time of testing so that it is safe to use and can be passed.
If there are significant faults or damage, this will be reported, and further action will be taken later as necessary.
Can I Conduct PAT Testing Myself?
There are basic kits available for people who want to test their own appliances as a DIY project. All it requires is a competent person that is capable of carrying out the test and inspections.
A competent person is someone who has adequate knowledge and experience with electrical work. They must also know how to carry out the different aspects of the test and who can understand the equipment and the results.
PAT testing machines are very user-friendly and give a simple pass or fail measure. So, with this in mind, it is possible to do a test yourself. It is essential to keep in mind that whoever is doing the testing is deeming the equipment safe for other people to use.
So, it is important that whoever does the test has the knowledge needed to understand the results fully.
For peace of mind, it is always best to leave this job to the professionals who have all of the experience and knowledge needed to complete the job thoroughly. Electricity can be hazardous if it is not handled correctly.
Building Regulations & Planning Permission for PAT Testing
You don't need to follow any building regulations or planning permission rules when it comes to PAT testing. However, there are some other things that you may need to be aware of, such as The Electricity of Work Regulations and Health and Safety Act.
Although PAT testing is not a legal requirement, it is thought that regular testing covers the requirements of the regulations. There are no specific PAT testing regulations.
Types of Appliances that require PAT Testing
Portable appliances need to be PAT tested. This is defined as an appliance that is less than 18kg in weight and is transportable.
Mostly, any item that connects to the power supply via a plug and cable is usually subject to PAT testing. With this in mind, there are hundreds of different items that can be PAT tested.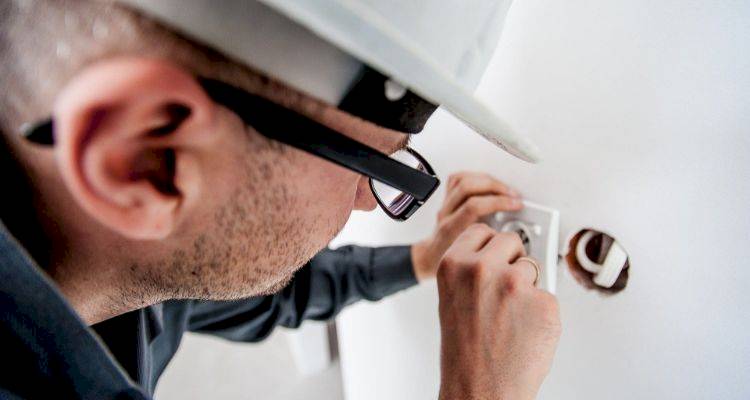 Products for PAT testing are usually put into different classes. The class list can be found below:
Class 1
This class relates to any earthed item, as these have greater potential for injury. This class of products should be the highest priority when it comes to PAT testing. Some examples of products that fall under the class 1 category include electric heaters, microwaves, fridges, and toasters.
Class 2
This class includes all appliances that are doubly insulated but still need to be tested for insulation resistance. Some examples of class 2 items include televisions, hairdryers, and computers.
Class 3
This class includes products such as charging leads for things like laptops and mobile phones. The laptops and mobile phones themselves don't need PAT testing as they are low voltage and have their own isolating transformers.
Power supply leads for any portable appliance or equipment should be PAT tested.
Benefits of a PAT Testing
There are a number of benefits to PAT testing, especially within a business or industry setting. The main benefits are listed below:
Health and Safety within the workplace is the responsibility of the employer, and it is essential that all electrical equipment is safe for use. PAT testing the electrical items in the workplace ensure that they are safe for use.
When checks are made by a qualified electrician or a PAT testing professional, this can reduce any chances of an accidental fire as a result of faulty electrical equipment.
If there are any faults or accidents due to faulty electrical equipment, this may not be covered on your insurance policy if the proper testing hasn't been kept up.
Regular checks on your electrical equipment means that you can identify potential problems early before they result in a long-term or permanent fault. PAT testing is an important part of regular maintenance.
PAT testing is the best approach to ensures that your appliances are as safe as they can be.
Hiring Contractors to Conduct PAT Testing Checklist
There are a few things you will need to consider before hiring someone to do PAT testing for you. Below is a list of some of the main things that you should consider when looking for the right engineer for the job:
Does the contractor offer any guarantees with their work?
How much is the work to complete? – Ask for a breakdown of costs so you can ensure you are paying a reasonable price for each element of the job.
Is the contractor experienced in PAT testing?
How many years' worth of experience does the contractor have in PAT testing?
Will the contractor fix any issues that may arise?
Does the contractor have all the appropriate equipment needed to carry out PAT testing?
FAQs
Is PAT testing a legal requirement?
PAT testing is not a legal requirement. However, workplaces have to ensure that they follow specific health and safety rules, and PAT testing is the best way to ensure that all of your electrical equipment is deemed safe.
How often should PAT testing be conducted?
For the most part, it is recommended that PAT testing is carried out every 12 months. However, in industrial settings, it should be carried out every six months.
Who needs to have PAT testing on their equipment?
Employers have a right to ensure that all of the electrical equipment in the workplace is safe. Landlords also have a right to ensure any appliances supplied to their tenants are safe.
What does PAT testing stand for?
PAT testing stands for Portable Appliance Test. A portable appliance is classed as one that is under 18kg in weight and is transportable from place to place.
What does PAT testing involve?
PAT tests usually include a visual inspection and then physical testing using a PAT testing machine. Depending on the class of the product, it may also need an earth continuity test, a polarity test, and an insulation resistance test. The results are then recorded, and the appliance is given either a Pass or Fail sticker.
Sources
https://www.hse.gov.uk/electricity/faq-portable-appliance-testing.htm
https://www.ftssafetysolutions.co.uk/the-process-of-pat-testing
https://www.pat.org.uk/pat-testing-frequency

Last updated by MyJobQuote on 9th August 2022.