Cost Of Installing Fire Alarms
Know the true cost of a new fire alarm and smoke detector? Let's take a look at the options, and how much it will actually cost to do this work..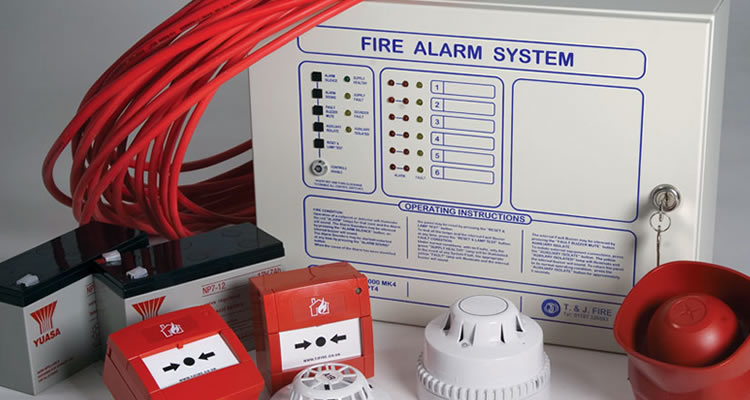 The Cost of installation will range from £100 to £300
1-4 Hours
£100
A new fire alarm and smoke detector system can keep you and your family safe. It is also going to keep your property safe in the event of smoke, carbon monoxide, and other possible threats. If you have a dated system, or one which is not up to code/compliance, then the time has come to replace this system.
Although it is a simple replace job; when it comes to repairs, you might want to hire a professional. And, in some cases, when rewiring work has to be completed, it is also best to hire a professional or trades-person, as opposed to attempting to rewire and perform a new installation yourself.
First off, you have to choose a new smoke detector. Even more advances systems, such as wireless options, are rather affordable. The high prices are going to come into place when you have to perform rewiring, or bring a home up to code with wiring systems. So, below we will detail a few costs associated with upgrading your system.
Cost To Install A Fire Alarm
The average cost of a fire alarm system can vary massively depending on the size of your house and the system you are looking to install. If you are looking to get a fire alarm installed in your business premises then it could range rom £2500-£5000 or more. Whereas if you are just installing a few fire alarms in your home then it will cost around £100-£300 depending on the amount of alrams you need.
| Job Description | Duration | Material Cost | Labour Cost |
| --- | --- | --- | --- |
| Battery Powered Alarms | 1-2 Hours | £60 | £100 |
| Wired Alarms | 3-4 Hours | £120 | £160 |
What To Consider When Installing A New Fire Alarm System
Above are the quoted prices if you have to hire a professional. Costs will get rather high when you hire an electrician, in the event of rewiring. If however, it is simply replacing the old and updating with a new, you can get by with under £300 in total costs.
When it comes to budgeting, make sure you set aside the right amount for: installation, a new alarm system, wiring, and other electrical work. If they have to cut/sand/repair walls, the costs are also going to rise when changing your fire alarm system.
For those who want something more advanced, it might also require rewiring or compliance and safety work. In such cases, this will take a longer period of time to get/complete, and it is also going to increase the price you will pay for these services to be rendered.
Ultimately, homeowners have to consider their family's safety; a new fire alarm system is one such way to improve/increase levels of safety in the home. So, when the time comes to replace the dated system, these are a few aspects to keep in mind, to ensure you do choose the right system, and best professionals for new installation.
Doing it Yourself
DIY jobs are limited when it comes to upgrading your alarm system. This should only be attempted when it is simply swapping out one alarm with a new one. And, even in these cases, you should be familiar with wiring and general electrical work as well.
Apart from these basic jobs, it is best to hire a licensed electrician. Not only to ensure they properly wire, remove, and repair what is damaged, but also to ensure the new alarm is properly connected, and functioning as it should.
Most alarm upgrades are simple in nature. But, if things get complex, it is best for you to avoid the DIY, and hire a licensed electrician instead. It will save time, headaches, and will cost far less in the long run as well. So, keep this in mind if you learn your home is not up to code, needs new wiring, or if you are planning to upgrade to a wireless or more modern alarm system. You will be far better served by hiring a licensed professional to do these jobs.
Hiring A Licensed Electrician
Hire those who are specialists, and have experience with wiring/rewiring jobs
Choose a company which does alarm system upgrades and installation jobs
Choose a company based on reputation, longevity, customer reviews
FAQ's
Should I install my own alarm system?
If you are simply changing from one to another, this is a simple job. But, if there is any wiring work, compliance issues, or if you are switching from electric to another form of energy, you are going to want to hire a company to do these jobs. Not only will they do it properly, they are more efficient and will complete the work in a timely fashion.
What type of system should I install?
Wi fi, those you can control from a smartphone, or systems which will monitor you immediately in the event of a threat, are a few to consider. The more modern it is, the better it will serve you, and protect your family, once it is installed in the home.
How much is a new alarm?
A new fire alarm system shouldn't cost more than £300 (even for the most advanced models). Keep in mind this is just the alarm, and does not include cost of labour, services, and maintenance down the road.
Last updated by MyJobQuote on 7th May 2019.