Professional Window Cleaning Cost
Clean windows? Just how much will it take to have a streak-free finish at home.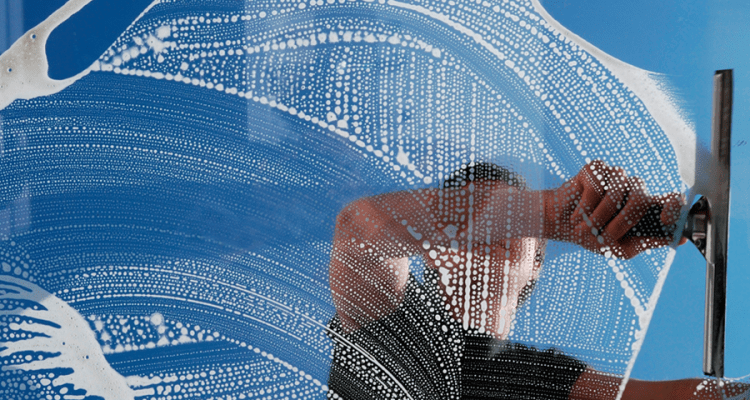 Typical Cost of Residential Window Cleaning
Depending on the size of the home window cleaning can take up to 1-2 hours
£40
Cleaning your windows is a great way to give your home a fresh look. Not only from the exterior, but you are also going to feel better from the inside looking out. Hiring professional window washers, is one such way to achieve the clean windows, and the streak free finish which you desire.
Of course every home and business are different. So, a 1-bedroom home might cost from £50-150, while a large commercial business may cost over £500 when hiring companies. For such reasons, customers have to compare quotes, learn what is included in the price, and ask questions about guarantees offered by local cleaning professionals, prior to choosing a company they are going to hire.
Due to the nature of the work, scaffolds, and other equipment may also be required. In such cases, hourly rates will increase, as will the entire job cost when you hire professional cleaners. So, keep this in mind as you are comparing local service professionals, to have your windows professionally cleaned.
Cost of window-washing services.
| Scope of service | Duration. | Material cost. | Cost of labour |
| --- | --- | --- | --- |
| Semi Detached | 1-2 hours. | N/A | £45 |
| Detached property | 1-2 hours. | N/A | £51 |
| Terraced property | 1-2 Hours | N/A | £41 |
| | | | |
Things to consider when hiring window washers
Of course you want to pay the lowest price, but not compromise on service. When hiring window washers, the best way to ensure this is the case, is to shop and compare quotes. Doing this will result in the cheapest price, while hiring the best local window washers.
Company guarantees are very important. If you are not happy, see streaks, or notice the windows don't look how you want them to, most companies will remedy such concerns. Make sure you hire a company which guarantees the work and your satisfaction.
Compare the scope of services. For example, one company might include scaffold and other rental equipment, as a flat rate; another might charge you by the hour. Further, some might offer more than one washer, for a flat rate. Consider all costs, services, scope of work, and what is included, in the quoted  price a local company provides you with.
Reputation, service guarantees, and how long the company has been in business. Ultimately, you have to hire a reputable company, and one which will guarantee the outcome of the work they do. So, you don't want to hire any company, simply based on cheap prices along. Consider duration of the job, quality, guarantees, and other important variables, so you know exactly what you are going to get, based upon the company you choose to hire.
Doing it Yourself
Should you wash windows yourself? In a small home or flat, sure. If it is a just a few windows, this will take you a matter of a couple hours to knock out. It won't require equipment rental, and will end up costing far less than hiring a company.
But, when your home is two-stories, has 20 or more windows, and requires equipment rental, this is when you want to call a window washer. Not only to ensure they do the job properly, but in a timely fashion, and reach all crevices, and corners, while washing your windows.
As it pertains to commercial work, you should also hire service professionals. They will guarantee their work, your satisfaction ,and only use the best cleaners, to ensure your windows look good, and are streak free, when they finish the job.
Related Articles
Hiring window washers.
Compare equipment costs, material cost, labour costs, and guarantees.
Learn about re-services options, if you are not happy with the window washing services.
Find out if they offer "green" chemical free cleaning.
Learn about pressure washing offered, especially for larger or commercial windows.
Hiring a Tradesman Checklist
Always get at least 2 quotes before hiring.
Never pay the full amount upfront.
Get the quote in writing.
For any payment you make, always get a receipt.
On more expensive jobs, ask for references.
Check if the tradesman is a member of any trades associations.
Make sure the tradesman has public liability insurance.
FAQ's
Can I wash the windows myself?
Sure, especially in a small home or flat. The issue comes when there are 100 windows to wash, or windows which are 10 metres high to wash. How will you reach and wash them? Professionals will use pressure washers, scaffolds, and other equipment, to do the job right, and guarantee the outcome of the work. In such cases, you are better served hiring a local service professional.
How much will they charge me?
Again, depending on equipment cost, size of the home/business, if it is commercial or residential, how many windows there are, and type of cleaning methods used, pricing can fluctuate greatly. On the lower end, expect to pay £2-4 per window. On the higher end, this might run £10-15, or more, for certain commercial or harder to clean windows, in a residential area.
Are services guaranteed?
Most window washers will guarantee the work they do. Otherwise, you can simply get a quote from another local service provider, and will typically find they are going to guarantee the work, and are more likely to offer you a discounted price, for the services they are going to perform.
Recent Jobs
Two windows have misty double glazing.
Submitted by Morag
Outside house front and back windows.
Submitted by Ruth
I live in a 2 bed end of terrace house. I need my windows and gutters cleaned please.
Submitted by Alice
Cleaning the outside of my conservatory, not using a pressure washer.
Submitted by Margaret
Clean windows inside and out.
Submitted by Ileasha