Smart Meter Installation
Smart meters are quickly becoming one of the most common choices for gas and electricity meters for households, offering all the information you need at your fingertips and helping you control your expenses.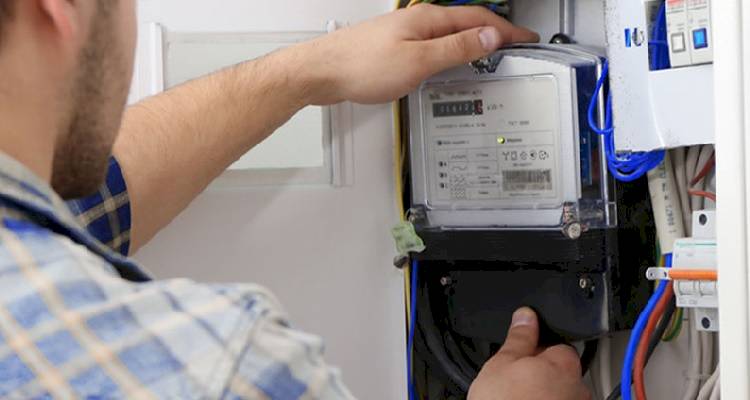 Average Cost of Smart Meter Installation
Depending on the complexity of the job, it usually takes: 1-2 hours
£30
How Much Does a Smart Meter Installation Cost?
You'll be glad to hear that a smart meter installation does not cost anything upfront and is supplied and installed by your energy supplier. The average cost of a smart meter is added into your energy bill the same way as a standard meter is, averaging at around £30-70 per household, per month.
However, the price can differ depending on the size of the house and how much gas and electricity gets used, as well as the specific energy company, type of smart meter and the accessibility of your home. The government has encouraged all UK energy suppliers to roll out smart meters into households by 2024, hence the low installation costs.
Smart Meter Installation Prices
As previously stated, there are no upfront costs for a smart meter installation. Still, you can manage your gas and electricity costs much more efficiently with the real-time display, as long as you monitor your usage.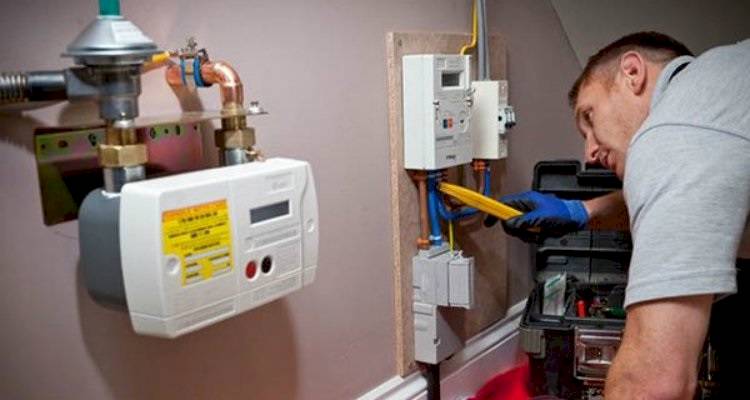 Below is a general outline of how much money you can save when monitoring your gas and electricity usage.
| Usage per month | Avg. cost per month | Avg. cost per year |
| --- | --- | --- |
| 250kwh | £35 | £420 |
| 500kwh | £70 | £840 |
| 750kwh | £100 | £1200 |
| 1000kwh | £130 | £1560 |
| 2000kwh | £200 | £2400 |
| 5000kwh | £530 | £6360 |
Supply Only Costs
There are currently two types of smart meters available for installation in your home, named SMETS 1 and SMETS 2, standing for 'Smart Metering Equipment Technical Specifications'. The difference between the two is the generation and make of the models; however, both are free to install through your supplier.
SMETS 1
The SMETS 1 meter is the first edition of smart meters that were rolled out and are common in most households so far. They communicate with your energy supplier via 3G, which can be a problem for some people as this means that if you change to a new supplier, it can lose its functions. When this happens, the device goes 'dumb' and regresses in operations to a traditional meter.
Pros
✔ 3G technology
✔ Accurate bills
✔ Track usage
Cons
✖ Goes 'dumb' if you switch supplier
✖ Reliant on signal
✖ In-home display may be inaccurate
SMETS 2
SMETS 2 are the new generation of smart meters currently being installed around the UK in 2020, with the government planning to have all energy suppliers install smart meters by 2024. This type of smart meter is an updated version of SMETS 1, which offers numerous extras to the original model.
Pros
✔ Feeds information to a central data network
✔ Secure
✔ Not reliant on mobile phones/data
Cons
✖ Can't handle a two-rate tariff
✖ Not eligible for renters without the landlord's permission
✖ The technology can be complicated for less-technically minded
Additional Costs
Whilst you have a qualified electrician out at your property, it may be worth undertaking other jobs within your household at an additional cost, saving you money in the long run. Below are a few potential jobs that you may need when installing a smart meter.
Removing Original Meters
This job has to be done by your current energy supplier as it is illegal to complete this job by yourself, costing anywhere between £400-£1,000 and taking around 4-6 weeks. If you want another supplier to move your meter, then you will have to switch to their company for your future energy bills.
Running Gas to Property
The cost of running gas to a property can typically cost around £300 for a simple connection of 8 weeks, with a complex 12-week connection costing up to £1,000. Although the cost upfront may be a lot, gas heating can be a lot cheaper and save you heaps of money in the long run.
Electrical Safety Certificate
You may need to get an electrical safety certificate to ensure peace of mind on the status of the electrical circuits and appliances within your home. It is not a legal necessity for households; however, it identifies many hazards and safety concerns for you and your family.
It usually costs around £80-£150 in the UK depending on the size of the house, the complexity of the job and accessibility. It must also be completed by a certified electrician, who will conduct electrical checks in less than a day for a standard size house.
Labour Costs and Timescales
As stated, the labour costs are bundled in with your monthly fees with your supplier, and the installation process is free upfront. The job itself can take anywhere between 1-3 hours depending on if you're having your meter installed for both gas and electricity, or only one of them, with typically just one worker on the job unless they need assistance on a bigger home.
Whilst installing the smart meter, the qualified electrician from your energy supply company will have to turn off your gas and electricity for up to half an hour each, so make sure everything is sorted and used before they get there!
Once the smart meter has been installed, your engineer will show you how to use the system and in-home device, as well as answer any questions that you have and offer energy-saving tips.
What's Involved in a Smart Meter Installation?
A smart meter installation is always done by a professional electrician who works for your energy supplier, or if you're switching to a new supplier, an employee of the new energy supply you're changing to.
You'll need to make sure that you clear the area of your original meter or desired space, unplugging any electric equipment. The entire process should take anywhere between 60-90 minutes.
Initial Inspections
Firstly, your energy supplier engineer will survey the area and inspect the home's boiler to get a lay of the land, as well as any other gas appliances within the property to ensure they're safe and working.
Before removing your old meters, they will note down the final readings to make sure that your account is correct and up to date.
Installation
Prior to installation, the engineer will suspend the electricity and gas temporarily for around half an hour before swapping the meters, replacing the spot where the old meter was with the new smart meter, and turning the power back on.
Don't worry, your engineer will inform you when they're about to turn everything off and make sure it fits in with your schedule.
Final Inspections
Once the smart meter has been fit and secured into place, the contractor will turn the gas and electricity back on and check that the supply is correct before relighting any of your boiler's pilot lights.
They will also test the smart device via a nearby plug socket to ensure there are no issues, before answering any questions on saving energy and how to budget with your meter, as well as navigate the in-home display.
Can I Install a Smart Meter Myself?
In short, the answer is no; there is no way to install your own smart meter as a DIY job or a quick fix, as they have to be supplied and installed by your energy supplier.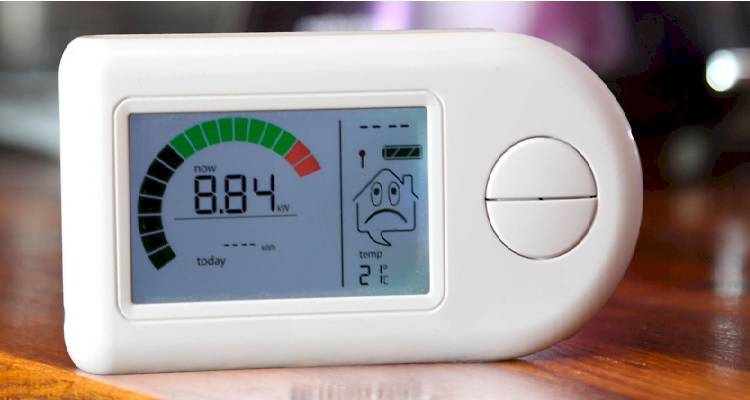 However, it's an incredibly easy and straightforward process to fit a smart meter and no cost, just contact your supplier and agree on a date for an electrician to come and install your smart meter, only taking a couple of hours!
Below is the average monthly cost of different energy supplies sourcing a basic 2 to 4-bedroom house with a standard gas and electricity tariff after a medium usage.
| Energy supplier | Avg. cost per month |
| --- | --- |
| EDF Energy | £80 |
| SSE Energy | £90 |
| E. ON Energy | £75 |
| British Gas | £78 |
| Scottish Power | £77 |
| Shell Energy Retail | £75 |
Building Regulations & Planning Permission for Smart Meter Installation
There are no official building regulations or planning permissions when deciding on a smart meter installation. The government is aiming to install smart meters to all British households before 2024, having already rolled out over 20m to UK households.
However, not everyone is eligible at this exact moment in time, if you're unsure on your eligibility, contact your energy supplier, and they'll be able to give you an estimated time frame for a free smart meter installation.
If you're currently desperate for a smart meter, then you may be able to switch onto a tariff that needs a smart meter or switch to an energy supplier who can install a smart meter ASAP. However, if you're unsure whether smart meters are being installed within your home area, you can register your interest online or to your supplier which may speed up the process of installations within your local area.
The only issue that may alter or not allow a smart meter within your home is if your house does not receive data and can't communicate wirelessly, especially if your current meter is far away from your household.
Benefits of Having a Smart Meter
Smart meters are becoming increasingly popular now that our current climate is becoming technology advanced with each passing day.
There are lots of benefits to smart meters and what they bring to your daily life, so don't be afraid if your energy company is rolling them out, they're straightforward to use and efficient for your household.
Below are just a few of the advantages of installing a smart meter.
Monitoring
Smart meters are the best way to keep track of your real-time usage through its fantastic in-home display. With the in-home display, you can keep track of your gas and electricity usage, exact cost, helping you change the way you use your energy now you can see exactly where it's going.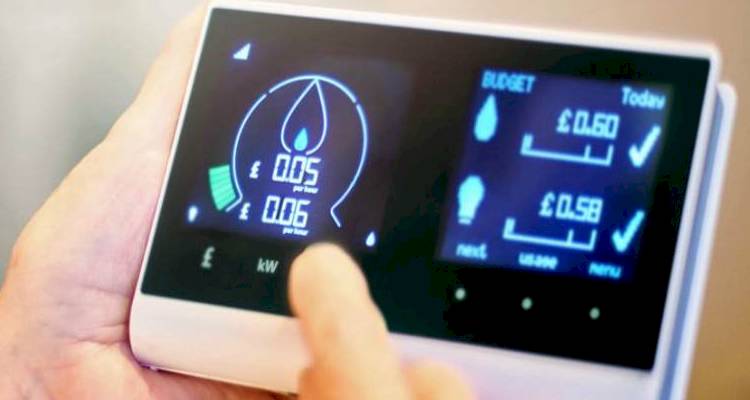 There will also be no scary moments of realising you've run out of credit with your gas and electricity randomly shutting off, as you can set an automatic top-up to your meter in prepayment mode, all from the comfort of your home.
Budget Plan with Exact Billing
As well as monitoring, your in-home display allows you to see the exact amount of money you're spending on electricity and gas, helping you to budget more efficiently and make better decisions about which supplier to choose.
Your smart meter offers up information on a wider scope of tariffs on the current market, allowing you to compare prices and find a better deal.
Eco-friendly
One of the most popular reasons for wanting a smart meter is how efficiently they can reduce consumption and your carbon footprint! The dramatic shift to smart meters is a plan for Britain to house a cleaner and flexible energy system, adapting to greener methods of generating energy.
This can be seen through electric vehicles, solar power and wind power, tackling climate change one household at a time.
Hiring Contractors for Smart Meter Installation Checklist
When deciding on a contractor for your smart meter installation, you may not have as much choice as you'd like as they usually come directly from your supplier. However, you do have plenty of options on how to pick your supplier and ensure you receive the best deal and work to your home possible!
Thoroughly search online and compare quotes for different energy suppliers, making sure you're deciding on the best deal for you with a company who're installing smart meters into homes quickly, efficiently and using up to date materials.
Below are a few questions you may want to ask your energy supplier before they send someone out to install your smart meter:
Make sure they are sending a qualified electrician who is authorised to install a smart meter with a Part P qualification and is a part of a government-approved scheme found on the recommendation of BRAC (the Building Regulations Advisory Committee), as well as a trade body.
Ensure that the electrician they're sending has completed similar jobs to this beforehand and can answer your queries whilst helping you to work the device. Always ask for references and pictures from their previous clients.
Discuss and sign a written agreement before any work takes place in your home, making sure that you both have a clear outline of the job specification and what services will be included.
Find out if their electrician is insured and offers a guarantee for their work.
Before your electrician leaves, make sure they show you how to work the in-home display and answer any questions on how to use the device and how to efficiently save energy.
FAQs
How do you read a smart meter?
Smart meters and in-home displays are two different things; your smart meter is installed into your wall, whereas your in-home meter is a portable small touch screen device.

To manually read your smart meter, you can log onto your in-home display unit, and that will quickly show you your daily, weekly, and monthly energy usage in terms of kilowatt-hours, money and carbon emissions.

However, every smart wall meter has completely different settings which will be explained to you by your installer. You'll want to find your electricity consumption by finding the (kWh) symbol, making sure not to record the numbers found after the decimal point.
What does a smart meter do?
Smart meters are incredible devices which have been made to replace the traditional household meter; they are small and electronic, making them easier to handle and navigate.

Smart meters are connected via secure national communication networks through internet signals which instantly forwards your real-time energy usage to your energy supplier, ending the need to estimate monthly bills and manual readings of meters.

The most attractive feature of smart meters is the in-home display which offers automatic information on how much energy is being used in your home, including when and where, with data on your kWh cost and usage.

They are much more eco-friendly and reduce carbon emissions, as well as helping households save money by monitoring their energy usage.
Is there a difference between a smart thermostat and a smart meter?
Smart meters and smart thermostats are two very different electronic devices and are not to be confused with each other.

Smart meters track and record your gas and electricity usage, providing real-time information which transfers back to your supplier whilst giving you the option to set up automatic payments.

However, a smart thermostat is a device which gives you control of your heating and heat settings from your phone; you don't even have to be in the house to do this!
If I rent a property from a landlord, can I have a smart meter installed?
Smart meters can only be installed into a household by renters if they're directly paying for a traditional meter or paying the energy supplier for their gas and electricity.

It's in the tenant's best interest to confirm with the landlord before asking for a smart meter instalment due to specific rules and regulations that may be included in the tenant agreement.

If a landlord pays the energy bill from your monthly payments, then it's up to them to have a smart meter installed. However, the national rollout of smart meters is an encouraging factor for landlords, so it shouldn't be too much of an issue.
What is Economy 7 and 10 tariffs?
Economy 7 and 10 tariffs are designed to offer you cheap nightly electricity rates whilst being more expensive in the daytime.

The difference between both is that Economy 7 allows for seven hours of a more affordable rate, whereas Economy 10 allows for ten hours of a cheaper rate.

With smart meters becoming more popular and advanced, it may be possible to have one installed with one of these tariffs; this is useful for managing daytime rates and energy usage.

However, not all Economy 7 and 10 providers are offering smart meters, so it's best to talk to your supplier before accepting a smart meter and possibly deciding to change to an energy supplier.
How can I ensure I'm as eco-friendly as possible?
The best thing about smart meters is their ability to provide more eco-friendly energy usage through constant real-time monitoring and accurate readings of your consumption.

They often record your energy usage around every half an hour, meaning that your energy supplier could potentially offer you a more suitable tariff to suit your usage needs.

You can also make sure to continually check and monitor your in-home display to figure out when you're using the most energy, finding ways to lower usage during these times.
Do I need two separate smart meters for gas and another one for electricity?
Yes, you will! If you're a dual-fuel consumer, then you will need to have both meters replaced and re-fitted separately to two separate smart meters.

Your energy supply should try their very best to have both of these fitted on the same job visit for ease; however, this may not always be the case. The two devices will still join together to relay information onto just one in-home display unless your gas and electricity come from differing suppliers.

In this case, you will need two separate smart meter installations. But don't worry, there's still no cost to install a smart meter for either of these.
Sources
https://www.moneysupermarket.com/gas-and-electricity/smart-meters/
https://theswitch.co.uk/blog/technology/smart-meter-disadvantages
https://www.ovoenergy.com/guides/energy-guides/smets-1-and-2-new-smart-meter-generation.html
https://www.moneysavingexpert.com/news/2019/09/smart-meter-rollout-delayed-until-2024/
https://www.ovoenergy.com/help/smart-meter-installation

Last updated by MyJobQuote on 29th June 2022.