Cost of Underpinning a House
How much does it cost to underpin your house?
The average cost of underpinning a house will be £6,000-£21,000, but this will vary depending on the underpinning method, size of the property, and its current state.
Find out more about how subsidence issues are repaired and the various methods and costs of underpinning in this complete guide.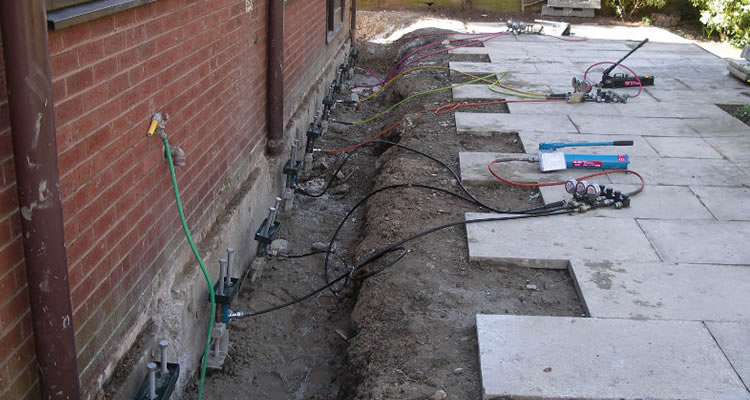 Cost of Underpinning a House:
Depending on the complexity of the job, it usually takes: 3 - 5 weeks.
£13500
How Much Does Underpinning Cost?
Let us break it down for you.
The cost of underpinning a house is dependent on a multitude of factors, and there are several details you need to consider with underpinning, whether it be aesthetic improvements or fixing a fundamental problem.
You can expect to pay within the region of £6,000-£21,000 to underpin a house, with prices escalating based on the underpinning method and complexity of the job.
Now we know this is a big price range, so let us break it down a bit for you some more.
In most situations, a structural engineer would be required not just to calculate the cost of the materials but to carry out safety inspections and even help with the important legal documentation in the event of planning permission or meeting related acts and legislation.
The average rate of a structural engineer is £50-90 per hour.
The price you pay will depend on the job. For example, while adding a new floor can potentially be costly if you require underpinning to remedy a structural defect, your expenses can spiral.
The initial cost would be hiring a structural engineer for a one-off visit, but this could progress into a variety of inspections, all at additional cost.
It is important to remember that when it comes to underpinning, everything is typically calculated in metres or m² or m³.
Your initial excavation at 1m deep is likely to cost around £120 per m².
Removal of your existing foundations will be around £45 per metre length.
This theme will run throughout your quotes and estimates and into additional structural jobs like installing reinforcing rods to remediate and prevent further wall cracking which will cost on average around £400 per metre length.
Some degree of underpinning might be necessary to add or remove a level on a home - whether up or down, it may require underpinning.
Still, in cases of subsidence, costs can escalate based on the number of professionals involved. This might be the diagnosis work to identify the cause of the problem, to the final solution. Both price and time are a factor here.
The fundamental underpinning process is relatively straightforward, no matter the method or reason behind it. However, in application, it can be a messy and challenging job, and hiring professionals to carry out any work is a must - this is not a DIY job.
We really mean it! Incorrectly underpinning your property can not only be costly it can also be very dangerous.
We hope you aren't in a rush for your underpinning.
You should expect work to be completed within a region of 3-6 weeks.
Other than the structural engineer and the building contractor to carry out the task, you may incur costs such as tree surgeons, plumbers and legal fees for planning permission and documents required that relate to shared boundaries.
These additional services are more relevant to subsidence issues, and the first point of call is determining what is prompting the need for underpinning, then how to eradicate that problem.
| JOB DESCRIPTION | TRADESPERSON |
| --- | --- |
| Structural inspections, trial pit tests, assistance with planning permission, building control and advice on what underpinning method is required. | Structural engineer |
| Additional inspections to test accessibility to the site, excavation by hand or machinery, pouring of concrete, adjustment to bowing walls, replacement of wall ties, make good. | Building contractor |
| Removal trees, pruning or digging of root barriers (if related to subsidence). | Tree surgeon |
| Checking for leaks and repairs. | Plumber |
| Inspection of property a possibility if an insurance claim. | Insurance provider |
For any finishing touches, depending on the nature of the work, you may need a plasterer to repair an internal wall, and a painter and decorator to complete the job. Before this, you may need to apply for planning permission if the underpinning relates to an extension.
If the area in question shares a wall with a neighbour, you would need to adhere to the Party Wall Act, paying any of the costs involved.
It can cost up to £1,000 per neighbour.
Underpinning Prices
The costs involved will matter on the type of property you reside in too. Prices are lower for a flat compared to an average three-bedroom house, and a bungalow may not seem as expensive in terms of adding a new level but whether the property is built on a slope or not can also cause the total cost to escalate.
As an example, the structural engineer that you would need to hire may have to attempt trial pits, first of all, to test the area for any type of extension, plus follow all required rules for planning permission.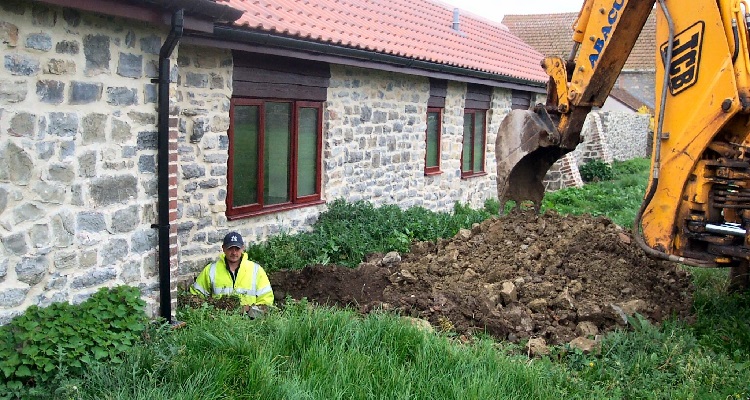 The following is an example of the costs of underpinning a house, in particular, the cost if underpinning a wall. There are numerous points to take into consideration that range from location to the geology of the ground where the structure sits. The tables below are to give an indication of what to expect if you were to repair a single wall. If underpinning the whole house, consider multiplying by the number of walls required to give an average estimate, but also the size.
The average cost for the traditional mass concrete method of underpinning is £1,500 per m².
The average cost for the mini-piling method of underpinning is £2,600 per m².
The average cost for the resin injector method of underpinning is £1,200 per m².
| JOB DESCRIPTION | DURATION | MASS CONCRETE | MINI-PILING | RESIN INJECTOR |
| --- | --- | --- | --- | --- |
| Underpinning a single wall in a 2 bed terrace (4m) | 3 weeks | £6,000 | £10,400 | £4,800 |
| Underpinning a single wall in a 3 bed semi (5m x 4m) | 4 weeks | £13,500 | £23,400 | £10,800 |
| Underpinning a single wall in a 4 bed detached house (8m x 6m) | 6 weeks | £21,000 | £36,400 | £16,800 |
To give a guide on the average cost of underpinning your home, the figures used are inclusive of materials and labour, but depending on the complexity of the work, the price may increase. The following is a breakdown of individual steps and what you are likely to pay for a straightforward job.
| UNDERPINNING COST | AVERAGE COST |
| --- | --- |
| First excavation for pouring concrete at 1m deep | £120 m² |
| Breaking of 150mm foundation | £25 m² |
| Second excavation trench | £100 m³ |
| Support shuttering for trenches | £25 per metre length |
| Removal of existing foundations | £45 per metre length |
| 20mm aggregate with the trench filled to a depth up to 330mm | £340 m³ |
Additional Costs
One of the visual clues of a property needing to be underpinned relates to the cracks evident in the walls and the potential that they may crack once more after the work is completed. All properties move, and the odd crack will inevitably appear here and there, but what about the more unattractive cracks that need attention before they worsen?
Note that you need to notify your local Building Control department before any structural works are conducted.
| Additional job | Average cost |
| --- | --- |
| Installing reinforcement rods where there is cracking, removal of old mortar and repointing to a depth of 6mm. | £400 per metre length |
| Removing individual bricks where cracking has occurred with replacement. | £120 per m² |
| Single bricks to match existing brickwork. | £15 per brick or £120 per m² |
| Replacing existing 1200mm timbers with treated steel lintel and replacing brickwork. Removal of existing lintel and all defective bricks. | £320 |
| Installing new steel lintel up to 2100mm in length. | £190 (lintel plus labour) |
| Renewal of wall ties. | £22.50 each |
You may need to hire an additional tradesman to complete remediation work after your underpinning. Along with decorators for any cracks inside the house, you may need to hire a gardener to replace garden turf that has been damaged during the foundation work.
Labour Costs and Time Scales
The charges for labour and material will significantly depend on the work being carried out, the methods used. Generally speaking, for the average mass concrete underpinning method, the cost is £13,500 for most jobs and will take an average of about 4-5 weeks to complete.
The reason that these prices vary depending on the location and how much work needs to be completed. As builders won't be involved in planning permission or legalities, you may need to hire additional professionals before and after the main work is completed.
For cases such as adding or removing a floor in a property, a structural engineer will periodically inspect the house, and this can take a great deal of time. They may want to examine the soil further and run through further tests as well as provide the design paperwork that needs to be submitted for planning permission.
All of this has to be completed before work starts.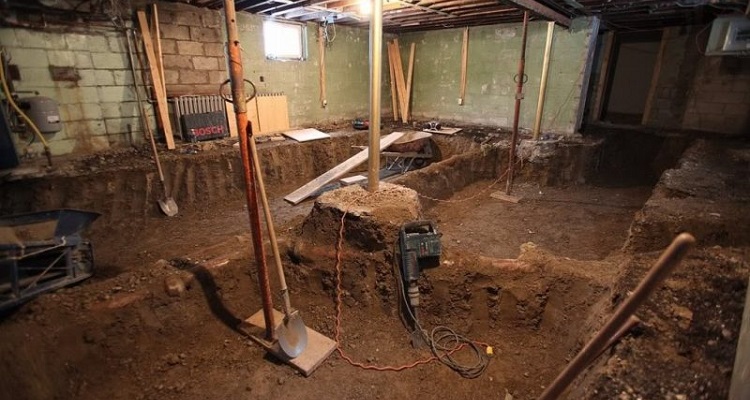 Additionally, for older properties, the foundations are often shallower so the tradesperson may have to dig a lot deeper or use an alternative underpinning method to the more traditional ones available.
The most common is mass concrete which is done by hand, but they may need to use the structure by using such as a process as resin injections – an alternative to conventional underpinning. There are, of course, other costs involved that exist outside of digging trenches and filling the holes with concrete.
Cost Factors of Installing Underpinning
The South East and London are considered the most expensive locations, so expect to pay more if you live there. However, another important point worth noting isn't just which city you reside in but whether you live in a built-up area or not.
The countryside is traditionally much cheaper due to the area of space available, but in terraced locations, there is less room to move. On top of that, there are legal complications if you share a wall with a neighbour(s).
A Structural Engineer's presence is crucial for the to the builder as their structural design calculations provide the dimensions and materials that are needed to complete the work. But before this, these same designs need to be sent to the Building Control department as per building regulations before work can commence.
The average hourly rate of a structural engineer is £50-£90.
If a survey is required of the property; however, the fixed amount can vary from £200 for a small property up to £2,000 for larger detached homes.
Before work commences, you need to notify your local Building Control office as it is classed as notifiable work under Building Regulations. It isn't a simple case of letting them know as you have to make an application, which could potentially be denied, plus there is a fee.
The fee differs depending on your location so you will need to contact them first. Fees are not usually published as a professional will need to inspect the property.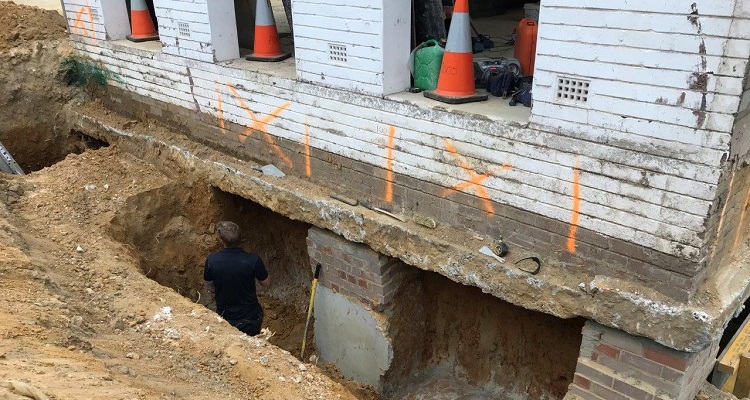 The Party Wall Act must be adhered to on any work carried out where you share boundaries. Usually, this can be completed with the consent of the neighbours. Still, it's encouraged to get this in writing, take photos of the area beforehand and also to verify insurances if everything doesn't go to plan. Should the neighbour/neighbours not agree to the work, you have to follow the route of the Party Wall Agreement which means a structural engineer must inspect the boundary and apply in writing with the correct legal documents.
The cost of legal documents needed for the party wall agreement can total up to £1,000 per neighbour.
When satisfied, the structural engineer will issue a Certificate of Structural Adequacy (this, in turn, assists with applying for suitable insurance).
With the proposed work, the cost for the actual underpinning will vary based on the method used, i.e. the width and depth of excavations (determined by the structural engineer).
What Does Underpinning a House Actually Mean?
Underpinning is the process of strengthening the existing foundations of a property to extend it further, such as add a new floor or to reinforce the structure where the materials may not have been adequate when initially built. If left alone, the structure can be dangerous.
Another reason to underpin your home will be a preemptive response if your neighbours have recently had to treat a subsidence issue as this could have a knock-on effect on other properties within the area especially if it is a common soil issue due to excess water or lack of moisture due to tree roots, which could cause the property to sink.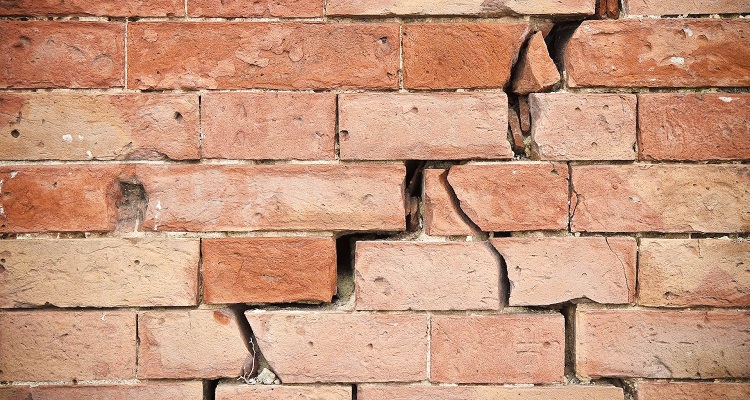 A large-scale example of underpinning is the result of subsidence. Still, not all cases of subsidence require underpinning. You can save yourself a significant amount with the correct approach, i.e. identifying whether it is an issue you can correct yourself such as cosmetic cracks in the wall or with maintenance carried out by a tradesperson such as a tree surgeon if necessary.
What's Involved in Underpinning a House?
Structural Engineer
The initial step with underpinning your home is to instruct a structural engineer. They will determine the safety of the structure and what materials are required to correct the issue. In cases of subsidence, this process can potentially take a long period from weeks to even years. The cause of subsidence is identified, and the correct method applied to resolve the matter.
Ascertains whether underpinning is needed - Hourly rate of £50-£90.
If required, carries out tests on the soil and existing structures.
Decides on what underpinning method is to be employed.
Provides the design calculations and submits appropriate applications.
The cost of the relevant applications aren't likely to be covered by your structural engineer. You will need to factor in the costs to your overall budget. A basic application for planning permission will cost around £462 while planning permission for an extension should cost around £206. Depending on the local office you should also include the building control application fee of around £150-£250 into your budget.
Builder
Their role is to carry out the underpinning work in the way of digging the holes either by hand or with specialist equipment, filling in said holes with the cement and correcting any existing issues and preventing future ones.
Manually digs the holes under the existing structures – the average cost of £220 for first and second excavations.
Fills any holes or cracks with cement, or in some cases, injects a resin mix - £150-£250 is the average cost for a day's work.
Inserts or replaces beams were necessary but works with existing structures to strengthen them – on average £190 without any additional brickwork.
Renews any defect bricks - £120 per m² or £15 per individual brick with repointing.
The removal of any debris and make good after completion.
Tree Surgeon
For subsidence related matter, if the property is too close to the trees, a tree surgeon may be needed to either remove them, or prune them to prevent future complications or create root barriers – an additional trench between the roots and the property to stop the roots removing any moisture from the soil or causing any further movement to the foundations. The cost of having a tree trimmed varies on size, tree type and location.
The average cost to remove a problem tree - £200-£300.
Pruning back a tree costs - £100 for an average-sized tree.
Removal of debris approximately - £100.
Investigation whether roots are causing an issue - £200-£300.
The 5 Stages of Underpinning
In summary, the bulk of the underpinning process is made up of the following steps:
Excavation: the digging of trenches for the concrete to be poured into and any reinforcing of beams
Reinforcement: concrete is poured into each area strategically and allowed to cure to monitor both the existing structures and soil.
Infilling: all excavated soil is replaced.
Repair work: the reinforcement of replacement of wall cavity ties and removal of any defective brickwork.
Make good: the removal of any defective material and components that needed replacing, and to leave the property is a presentable condition.
Benefits of Underpinning
The immediate benefits of underpinning a property have two main areas. The first area would be the safety of the structure; if left as is, while the property may be stable, it could deteriorate over time. Carrying out works earlier as a preemptive matter would alleviate any future costs or perhaps even any insurance claims.
If you are looking to sell the property in the future, you will need to declare that the property has had subsidence (if applicable) and this can put off potential buyers. Correcting the work will offer peace of mind, but you have due diligence to divulge this information. For older properties, the foundations can be shallower. By reinforcing the existing foundations, this can increase stability and longevity but at a fraction of the cost should it be left as is.
Underpinning Methods
There is a range of underpinning methods available, each with their pros and cons, plus an alternative approach to underpinning which involves resin injections. In almost all situations, the structural engineer can advise on the most suitable method for your property.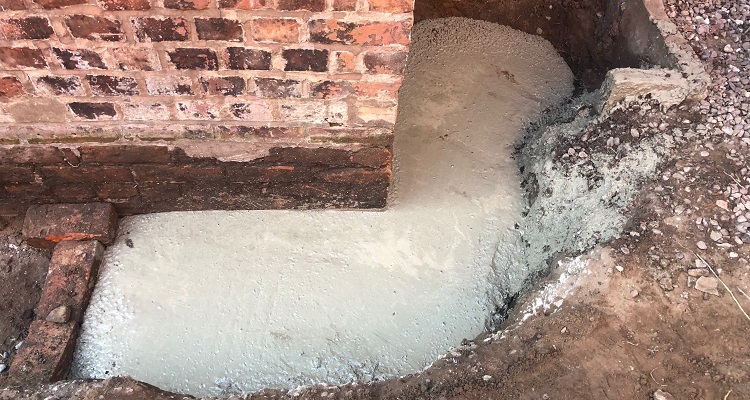 Mass Concrete
This is traditional, and the most common and straightforward methods. Holes are dug around the existing foundations by hand and concrete is poured into strategic locations to provide additional strength to pre-existing footings.
This method is the most common, and therefore the most cost-effective. Works well with shallow foundations as long as they are accessible. No specialist tools are required, or machinery and are ideal when time isn't a factor and when on a budget.
Average cost for this option is £1,500 per square metre.
Pros
✔ Very cost-effective.
✔ No need for heavy machinery.
✔ Retains the original foundations and improves upon them.
✔ Sometimes, the structure can be used while being repaired.
Cons
✖ Time-consuming.
✖ Limited depths.
✖ Before each new pin area is excavated, the concrete must be allowed to cure.
Beam and Base
In this scenario, the existing footings are entirely replaced or fortified with a concrete beam, this, in turn, disperses the weight of the structure on the new concrete beam. Each of these new beams is strategically placed to offer the most robust footings for the property. It is essentially a further advanced option of the mass concrete method.
An advanced approach that offers more stability than mass concrete, but with increased costs due to the method applied.
An average cost for this option is £2,000 per square metre.
Pros
✔ Can be placed above or below the existing beam or outright replace it.
✔ A more advanced method.
✔ Increases strength and stability.
Cons
✖ The base size and depth are limited to ground conditions.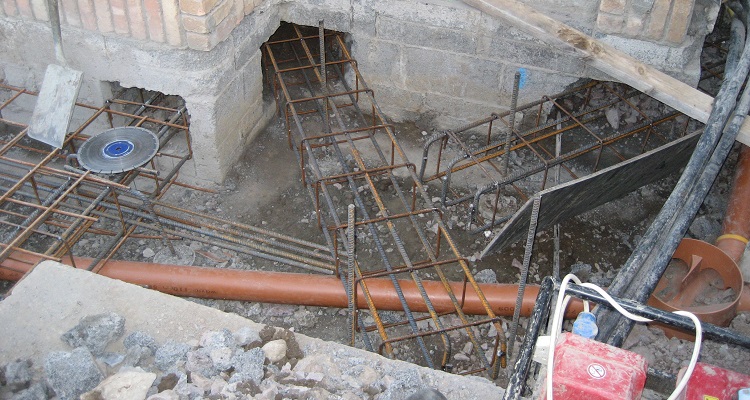 Mini-Piled
When deep foundations are needed for more than 16ft, piling is best suited. Specialist equipment and suited for deeper foundations with variable conditions, therefore this is the most expensive option. Structural engineers are also able to use bespoke rigs to get into more challenging locations.
It is suited when transferring foundations to more suitable soil and for foundations that need to be dug further for additional support. Due to the depths involved, the use of a rig significantly adds to the cost of this process.
An average cost for this option is £2,600 per square metre.
Pros
✔ For variable ground conditions.
✔ Useful for areas that are restricted.
✔ Less disruptive.
Cons
✖ The most expensive method.
✖ The installation of mini-piles requires a lot more work than the traditional method and requires specialist skills and machinery.
Expanding Resin Injectors
A glue that is mixed with a hardener then injected into the ground under the existing footings. Following a chemical reaction, the mixture expands and fills out any gaps or cracks and hardens anything within the vicinity, i.e. loose soil by compacting it. Continual use of the resin can cause the structure to rise, allowing the structure to be levelled further.
An average cost for this option is £1,200 per square metre.
Pros
✔ Clean.
✔ Fast and efficient.
✔ Non-disruptive.
Cons
✖ While a cheaper option, it doesn't offer the same stability as other methods.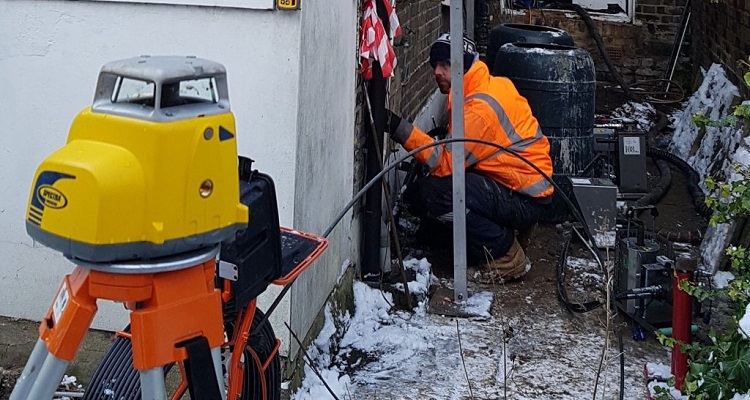 Cantilever Needle Beam
This method is an external approach. Work is carried out at the exterior of the property, without the need for the removal of fixtures inside. Another cost-effective strategy that is less disruptive as work can continue outside the property and needs less preparation inside.
Cantilever needle beams are best suited when space isn't an issue, and the tradespeople can access the property externally. Interior work will still need to be completed, but as the bulk of the work is external, it is one of the least disruptive methods.
An average cost for this option is £2,000 per square metre.
Pros
✔ Less excavation required than conventional methods.
✔ Faster method.
✔ Has high load capabilities.
Cons
✖ Requires substantial working space to the exterior of the property.
Things to Consider When Underpinning a House
A key factor to consider when underpinning a house is whether it can be covered by your insurance, as this will keep the costs down. When underpinning is required for strengthening existing structures, it's vital to get work completed sooner rather than later as this could potentially affect you getting adequate insurance cover in the future, or perhaps you wish to sell your home.
Equally important is to instruct the right contractors for the job. Price is always a decider, but do they have suitable qualifications and experience, a portfolio you can request to see and are they adequately covered in terms of the insurance. Another important thing that shouldn't be overlooked is whether you feel you can communicate with them properly. Are you comfortable in their presence as underpinning work takes a good deal of time, you will be in contact with them frequently?
Do I Need to Underpin My House?
Many homeowners may get caught up in thinking that they need to shell out for expensive repairs at the first signs of subsidence. Almost all issues are visible. and include:
Bowing of walls; inwards or outwards.
Uneven floors.
Unable to open/close windows or doors without some realignment.
Cracks located around windows.
Wallpaper ripping.
Existing cracks in walls and ceilings are becoming more prominent, or new ones are occurring.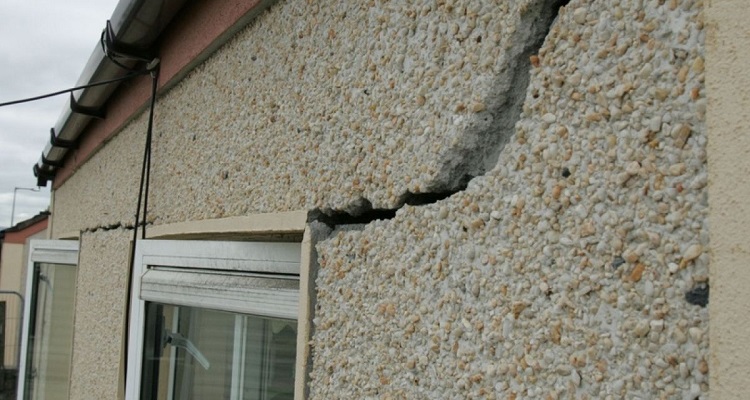 There are a handful of other areas that can significantly affect the chances of subsidence but need to be thoroughly investigated as not all cases result in subsidence, and end up being fixed with remedial work. The following examples aren't always prominent, so it's recommended to hire a professional for further diagnosis as it may determine which tradesperson to investigate:
Leaking drains, causing deterioration to footings.
Tree roots either damaging foundations directly or the soil shifting and drying out due to the roots absorbing all the moisture.
If a property is built close to trees, there are several options that a tree surgeon can undertake. The first would be to remove/destroy the tree entirely. This isn't the most practical approach, and if the species of tree is protected, you may face prosecution for your actions.
Pending the trees are not too close to the property - especially any existing roots, the tree surgeon can build a 4m trench between both the offending tree and property to ensure that the roots cannot cause any further harm.
Can I Claim Underpinning on My House Insurance?
Most insurance providers will cover the cost of underpinning in cases of subsidence, but there's usually an excess that applies, and the average is £1,000. As long as you can provide adequate evidence, it should be covered by your home insurance policy but does not apply for new properties as they are still covered with the new building warranty. In most cases, they will send a surveyor to your property to further inspect as there is a high percentage of claims being cosmetic and not needing any underpinning treatments.
In a lot of the situations, underpinning may not be necessary, but after a structural engineer has surveyed the property, the insurance company will be able to payout. This may not be the same case if the property has a history of subsidence. You would need to check with the insurer beforehand as they are sometimes reluctant to cover a building already affected by subsidence unless it is work they have actioned themselves.
What Should I Do If I Suspect My Home Is Affected by Subsidence?
In all cases, a structural engineer will be able to inspect and evaluate whether your property has been affected by subsidence. More often than least, a lot of factors that could be considered as subsidence can be remedied with simple maintenance and preventative measures.
An average cost for calling out a structural engineer will be within the region of £200 to £600.
A lot of homeowners may see a crack appear in the wall and assume that the property may be sinking, but all properties will have movement – in particular, older ones. To prevent any unnecessary panic, calling in a professional to inspect can offer peace of mind, but also advise on the next steps. In some cases, underpinning might not be needed
There are professionals who can pinpoint whether you need any additional work. Therefore, it is recommended to have them visit the property. Most will charge an hourly rate or fixed inspection cost, as mentioned above.
| POTENTIAL ISSUE | SPECIALIST | COST PER HOUR |
| --- | --- | --- |
| Uneven floors, doors or windows sticking, excessive cracks in windows or walls. | Structural engineer | £50 - £90 |
| As above, though if the property is built close to trees and you suspect the roots are causing an issue. | Tree surgeon | £40 - £50 |
| Not built near any trees, signs of damp, any change in pressure of water and no immediate problems in the area or with neighbours. | Plumber | £40 - £80 |
Before carrying out any work, however, check with your insurance provider beforehand as underpinning can be covered by buildings insurance, but the insurance company are most likely to send out their surveyor to verify.
What Causes Subsidence?
Various points can affect your property with subsidence. First and foremost, this can be due to your property been built too close to the trees. The roots can get underneath your home, causing additional pressure and weakening the foundations. Additionally, roots can remove the moisture from the soil, causing dryness; again, this creates a shift in the land and may cause the property to sink in place.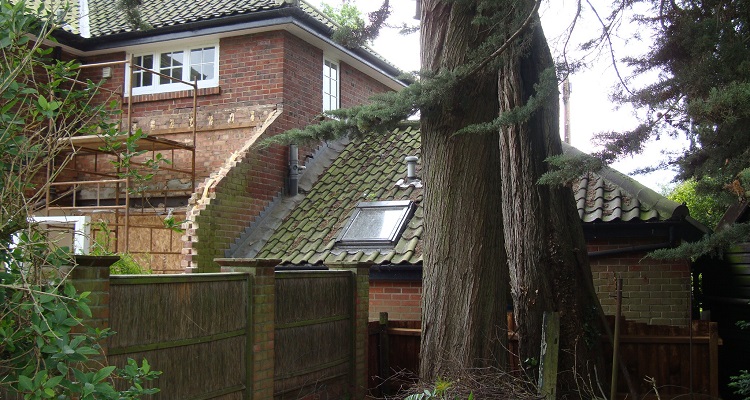 New developments such as new homes or a new building can disrupt your foundations, as well as properties built on clay soil, can create an issue too. If water can penetrate metal parts in a structure, i.e. rainwater or a leaking drain, this can cause rust and face the surrounding area to move. Rust is also the cause or some issues with cavity wall ties. A common sign is horizontal cracks in mortar joints.
Preventing Subsidence
One of the most effective ways of preventing subsidence is the removal of trees, or maintaining them sufficiently so that they are out of reach of your foundations. A tree surgeon can either altogether remove the offending tree or prune them back by up to 80%. However, be aware that individual trees are protected by Tree Preservation Order (TPO), and failure to adhere to this may result in prosecution. This is an excellent opportunity for anti-heave prevention, where soil can swell after the removal of the tree or its roots.
Another way of preventing subsidence is by being proactive. Check with your neighbours whether they had any underpinning in the past or if there is a history of it locally. Properties built on clay soil are notorious for this and is more prominent in the South of England.
If you have an older property, you can reinforce the walls that may be a result of old age or shoddy building work by renewing beams and cavity wall tiles in a less invasive way than underpinning can be. This is an excellent opportunity to monitor for doors or windows sticking as well as uneven floors. This preemptive approach can reduce the chances of subsidence in the future.
Building Regulations For Underpinning
When carrying out underpinning on your home, it is necessary to submit your planning application for, which usually costs within the region of £165, and a Buildings Regulations application that can cost upwards of £750 based on the work being conducted.
All work will need to comply with the Construction, Design and Management Regulations (CDM) and any sort of underpinning work it deemed notifiable, and you must inform your local Building Control department. Their prices may fluctuate depending on your location, but the structural engineer can once again assist with this.
Can I Underpin a House Myself?
Underpinning your house is a substantial job and wouldn't be classed as a DIY job. Everybody wants to cut down on costs, but the amount of work involved is labour intensive, and unless you have the skills and experience, you will need to instruct specialists to complete the job.
Besides, a structural engineer will need to inspect the property beforehand and be able to provide a Certificate of Adequacy that you can forward to your insurance provider. The insurance provider may not accept any work you have carried, even if you are capable of completing the work. Additionally, as structural design calculations are required for all underpinning work, you will have to satisfy your local Building Control department as well.
Hiring an Underpinning Contractor Checklist
As touched upon earlier, an area often overlooked is whether you can get on with the contractors, so when you speak with them, ensure you feel comfortable and able to ask any questions, and happy with their answers. More importantly, there are a few points you need to tick off as you go along:
Regardless of how appealing a quote is, get at least 2 of them before you commit.
Get any quotes in writing and get receipts for everything.
Don't pay the full amount upfront.
Ensure that all contractors have professional indemnity insurance.
Look up testimonials and a portfolio of work to see if they're right for you.
You can always check on their qualifications and if part of any associations. For underpinning contractors, you can check if they are part of the Association of Specialist Underpinning Contractors (ASUC) as most reputable underpinning tradespeople can provide a 12-year defect insurance guarantee. A bonus can be whether they belong to any groups such as the National Federation of Builders.
FAQs
What Does Underpinning Entail?
Underpinning can be a lengthy process, with the average timescale being 4 weeks. A structural engineer will visit your property and determine if underpinning is the solution and if so, what materials will be used, the method of unpinning to be used and to provide any legal documentation when it comes to the Party Wall Agreement. Your chosen builder will either manually dig holes beneath the existing foundations or use machinery and fill these holes with concrete, replacing and reinforcing existing structures as required.
Does Subsidence Damage Constitute A Danger To My Building Structure?
Damage caused by subsidence rarely causes a building to become suddenly unstable. The crack width or movement needs to be quite severe before you need to start worrying about immediate danger. Even with a lot of movement and cracks, many older buildings are still not unstable. Though you should of course always have any signs of subsidence checked by a professional.
What Are The Causes Of Subsidence?
The most common cause in the UK is the shrinkage of clay soils beneath the house foundations which can be caused by roots drying out the soil. Other typical causes include softening of the foundation soil due to water because of leaking drains or flooding.
What Are The Warning Signs Of Subsidence To Look Out For?
Doors and windows not fully opening or closing, cracks and splits in the walls, walls bowing inwards or outwards, neighbouring homes needing underpinning work and uneven floors.
Will My Property Need To Be Underpinned If There Are Signs Of Subsidence?
Not necessarily, only around 20-30% of properties suffering from subsidence need underpinning. In most cases, other remedial measures to remove the cause of the subsidence are sufficient to regain stability.
Will I Need To Move Out Of My Home While The Underpinning Work Is Being Done?
No, in most cases the repairs are not particularly disruptive, though they can be messy.
Is There An Alternative To Underpinning?
If your property requires underpinning and there is a budget restraint, pending the ground is suitable for the process, you could consider resin injections that compact loose soil through expansion, and can even raise the structure so it can be levelled off. It can also be a swifter process, but it's recommended to check with a structural engineer first whether this method of underpinning is suitable for your needs.
Do I Need A Structural Engineer?
It's a given that you will need to instruct a structural engineer. Not only are they able to give expert advice on what type of work is required, but they are also able to prepare and submit documentation for Building Control and planning permission where needed. Structural engineers can charge an hourly rate of £50-90 an hour or inspections can range from £200 for a single visit to £600 for multiple visits.
Is Underpinning Expensive?
The average cost in the UK ranges from £10,000 to £18,000 for a typical 3 bed house, but these costs can substantially increase depending on the work required. Underpinning is labour intensive, so the longer the process takes, the more expensive it can get. Other factors to consider are whether you live in a built-up area as any form of restriction may limit the underpinning methods available; therefore, the cost involved.
Sources
https://www.onthemarket.com/content/buying-selling-house-subsidence/
https://www.underpin.com/news/the-costs-of-underpinning
https://www.labc.co.uk/news/underpinning-existing-foundations
https://www.admiral.com/magazine/guides/home/cover-for-underpinned-homes
Last updated by MyJobQuote on 9th February 2022.