Cost of Resealing Windows and Doors
The cost of having your windows and doors resealed, including materials and DIY tips..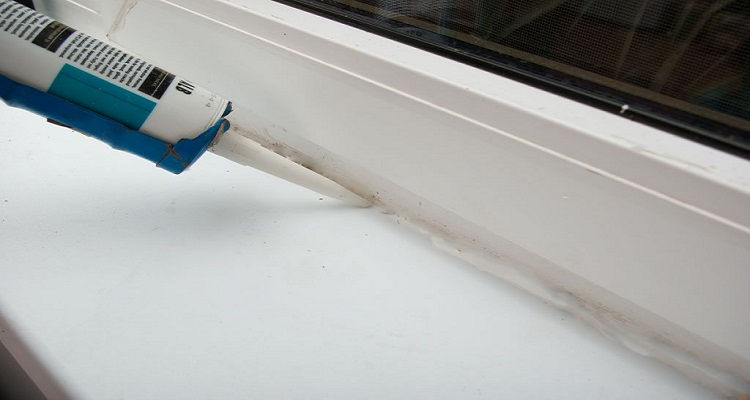 Average Cost of Resealing Windows and Doors
This job should take no longer than a couple of hours
£80
Resealing windows and doors is a common necessity for most homes, especially older homes that tend to show signs of wear over time. So, if you haven't had your doors and windows resealed, then you might want to think about having it done. If you are not sure whether or not they need resealing, then you might want to take a note of the signs to look out for. First of all, you should be able to tell when a door or a window needs resealing just by looking at it and assessing the wear. Another obvious sign will be the feeling of a draught coming from your doors and windows. You may also notice condensation forming on an internal pane of glass in your windows and doors, most common in double glazing. This means the seal has been damaged or split open, allowing air into the window unit. A damaged seal will allow cold air in and warm air from inside your home to escape. Leading to higher energy costs in the long run. Resealing your windows and doors is an effective way to keep long term costs to a minimum.

Resealing your windows and doors can be quite a simple task for any DIY enthusiast, so if you are confident enough of your own abilities, then you can save yourself some labour costs. However, there can be some obstacles to overcome that may put some people off. One is the fact that it can be tricky to reseal a double glazed window. So, if you aren't feeling too sure about this job, then getting three free quotes from local tradesmen is as easy as taking a few minutes to fill in a few details on our website.

Cost of Resealing Windows and Doors
| Job Description | Duration | Material Cost | Labour Cost |
| --- | --- | --- | --- |
| Resealing window unit 1m x 1.5m | 1 hour | £5.00 | £50 per window |
| Resealing door unit 1981 x 762 x 35mm | 1 hour | £5.00 | £80 |
Things to Consider When Resealing Windows and Doors
There are a number of causes for the seal of a window or door becoming damaged over time. One of these we have already touched on, and that is just general wear and tear over time. If you have an old home with old fittings then it is likely the seals will be prone to damage and leaks. Another factor is the weather, especially extreme changes in temperature. As the fittings expand and contract as an effect of temperature, this causes more wear and damage to the sealant. Even cleaning products containing harsh chemicals can cause damage to the sealant. If you want to make sure your sealant lasts a good while, then we would recommend using cleaning products that contain very few harsh chemicals. Be sure to remember these factors as you shop for a suitable sealant. It is said that you should reseal your doors and windows once every 5 years if you really want to keep on top of it. Be sure to look out for something that is durable and weather and water resistant.
If problems persist and you can still feel a draught coming through the fittings, get in contact with the original installers to come and asses the problem. If they have only recently been fitted they should not really be needing a replacement sealant, and may even be fitted incorrectly by the window fitter. If you have a warranty on your windows then you will want to inquire about that. As we have mentioned on our cost of hiring a window fitter, make sure whoever you hire is FENSA qualified.
How To Reseal Windows
Resealing a window or a door is usually quite a straight forward job, especially if all you are doing is replacing the seal around the frame. However, if there is considerable damage to the seal or frame, then it will be best to hire a window or door fitting specialist. You may also want to give this job a miss if you have double glazing, and the damaged seal has compromised that gap between the two panes of glass. This allows for moisture and condensation to build up in your double glazing. So, it would be best to leave any repairs for double glazing units to the professionals, as it could cost you a lot more in repairs down the line.
To replace the silicone seal around a window, first of all, you will need to do a bit of shopping to find the right sealant for you and your needs. Go for a silicone sealant as they are watertight, and resistant to temperature changes due to its elasticity, making it a durable material. You can choose from different colours, from white to brown and even clear see-through. You will also need to purchase a caulk or sealant gun to apply the sealant if you do not already have one.
First off, clear the old sealant away from around the edges of your window or door. You don't want to seal over this as it is always better to have a fresh, solid seal. Sealing over an old seal will leave it prone to damaging quicker than usual, and it will leave the sealed edges looking uneven. After you have cleared away the old sealant and given the edges a clean making sure there is no dust or debris, it is time to apply the new sealant using the caulk gun. Make sure to apply the sealant in single long strokes, and try not to be too stop-start as this will leave it susceptible to tearing. A tip to smooth out the sealant in the groove is to dip your finger in some water and run it all the way along the groove.
This is basically the extent of the job if you going for a simple seal replacement. If you are experiencing problems with your unit, especially if it is double glazing, then we would recommend hiring a specialist.
Resealing Windows and Doors Checklist
A clear sign of a new sealant will be draughts coming from your windows and doors
If you have double glazing you should look out for condensation or moisture build-up in your unit
Consult a specialist before trying to repair a double glazing unit
Keeping your windows and doors properly sealed can save you money on energy cost in the long run
A sealant should last 5 years, but always keep an eye for any wear or damage
FAQ's
How can I tell if my doors and windows need resealing?
You will be able to tell if your window or door units need a new seal as they will show general and obvious signs of wear and ageing. You will also be able to feel a draught coming from your units. A tip is to look out for moving window curtain caused by a draught.
Why should I keep my doors and windows properly sealed?
It is in the best interest of homeowners to keep doors and windows sealed as it stops warm air from escaping the property. We all know this can lead to higher energy bills in the long run. Keeping on top of seals is a good way to save money in the long term.
What should I use to seal my windows?
The best material to use would be a silicone based sealant. Silicone has the advantage of being elastic, which gives it waterproofing properties, and it can adapt to changes in temperature with shrinkage and expansion. Making it a very durable material. It is also available in a selection of colours, such as white, brown and clear.
Can I reseal double glazing?
It is possible to reseal a double glazed window if the gap between the two panes of glass has not been compromised. However, too much damage to the seal can cause a lot of condensation and moisture build-up. This is why it is best to consult a professional before taking on this job.
Last updated by MyJobQuote on 4th October 2019.