Painting Exterior Doors Cost
In this article, we will look at the costs involved in painting exterior doors, including the types of doors, material costs and any additional costs that are commonly associated with such a task.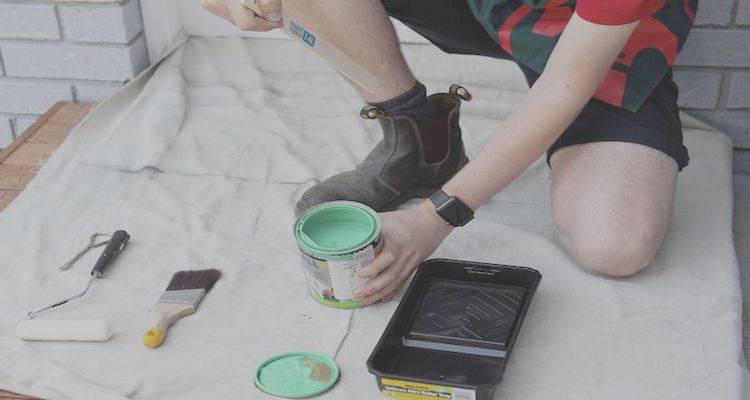 Average Cost of Painting an Exterior Door:
Depending on the complexity of the job, it usually takes: 2-4 hours
£200
How Much Does It Cost to Paint an Exterior Door?
If you're looking to paint an exterior door, the average cost of this can depend on the size, type and material of the door, as well as how many coats of paint and primer are needed.
Typically, the cost to paint an exterior door without any extra work can cost around £150. But the cost to paint an exterior door with glass panels which needs knotting and sanding, can be up to £250 per door.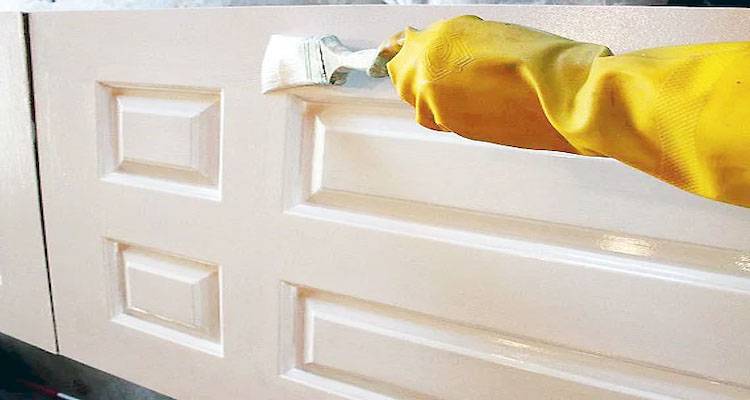 An exterior door paint job can take anywhere between 2-4 hours depending on the type of door, size of the door, how many coats you need and the material. You may be looking to replace the former paint job, which will require sanding.
You can do this yourself if you're looking for a cheap option. However, if you want the job done right, it's always in your best interest to hire a professional painter and decorator to complete the job to a high standard.
Painting Exterior Door Prices
Below is a table of the average costs for painting an exterior door with materials, labour and waste removal:
| TYPE OF DOOR | AVG.COST | DURATION |
| --- | --- | --- |
| Plain composite door | £150-£180 | 2 hours |
| Plain composite door with sanding & knotting | £200-£250 | 2-3 hours |
| uPVC door with glass panels | £200-£220 | 2-4 hours |
| uPVC door with glass panels - sanding & knotting | £250-£300 | 3-4 hours |
Supply Only Costs
Below is a table of the average costs for material paint supply when buying individually for a DIY job:
| TYPE OF PAINT | AVG.COST PER LITRE | ATTRIBUTES |
| --- | --- | --- |
| Primer | £20-£40 | Base layer |
| Stain & Varnish | £25-£50 | Protective layer |
| Covering paint | £30-£55 | Cover paint |
| Metallic paint | £25-£35 | Decoration |
| Blackboard paint | £30-£50 | Decoration |
Additional Costs
Coming over to paint one door can be a small and menial task for a painter and decorator, so you may as well save on extra labour costs and tick off some other jobs from your list. You may want to spruce up the interior of your home and paint a bedroom, typically costing anywhere between £100-£400.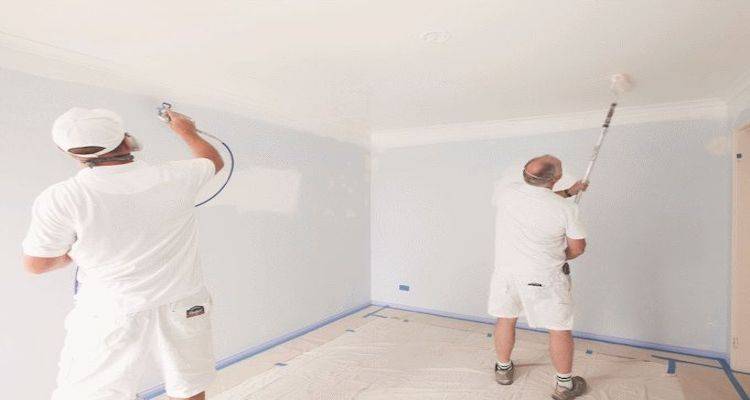 If you want to undertake a full painting job, then you can plan to have all the painting and decorating done at the same time. A full painting job for the house exterior typically cost between £500-£1,000.
Replacing a new front door is another good idea if you want a revamp of the door and not just a quick paint job. Depending on the type and size of the door you choose, this can cost anywhere between £500-£2,000.
Labour Costs and Timescales
The typical labour cost for painting an exterior door is usually between £150-£250 per day, depending on how many doors need doing and if the door requires priming, sanding and finishing.
Where
You can end up paying additional costs for the supplies including, primers, paint, protective sealants, and/or waterproof agents, as well as any waste and clean up costs.
The amount of time it takes to complete this job is usually between 1-2 days, depending on how much prep needs doing and how many doors are to be painted. Overall, the job can be done very quickly and shouldn't cause too much disruption to your home or day.
Cost Factors of Painting An Exterior Door
The cost of painting an exterior door may not always be one fixed price. There are several cost affecting factors that can alter the price of your paint job. Below are just a few reasons why your prices may alternate between £100-£400.
Type of Door
The type of door can alter the prices of painting due to needing to change the type of paint depending on the material of the door. Some doors are best suited with oil-based paint, whilst others need water-based paint.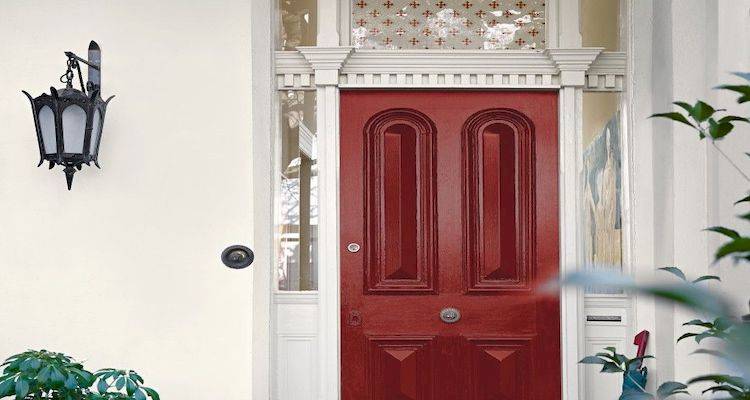 Pre-condition
The condition of the door prior to painting can also have a big impact, as often, the state of the door has the ability to increase or decrease your costs hugely. If there are any damp issues or cracking, you'll need to hire a professional beforehand to fix the problem, which will take more time and add to your costs.
Location
Depending on where you live in the country also plays a big factor when pricing up jobs. If you're living in London, then it could potentially cost up to £700 for all the doors in your home to be painted, whereas if you live up north, it probably won't be more than £400.
What's Involved in Exterior Door Painting?
When hiring a contractor to do any job in your home, it's important to know what the job itself entails so you can be sure you're getting the most for your money. Below is a general step-by-step guide.
Prep
Before the job takes place, the letterbox, door knocker and other external fixtures will need to be removed before cleaning the door and filling in any large gaps with a quick-drying wood filler. Once the door has dried, it will then need to be sanded down and have an application of knot treatment.
Prime & Paint
After this, a coat of primer will be applied to the prepared surface. Then, two coats of your chosen paint will be applied, leading onto a final topcoat of gloss. Once the door has securely dried, the original fixtures, letterbox and door knocker will be fit back on to complete the job.
Can I Paint an Exterior Door Myself?
Painting your doors can be a fairly easy job as you don't need to install, lay, or do any extra work. However, it may not always turn out the way you expect when taking it on as a DIY job.
If you feel unsure about hiring a professional for this kind of job, here are some things that may go wrong during a DIY job that you'll need to consider for efficiency and ease.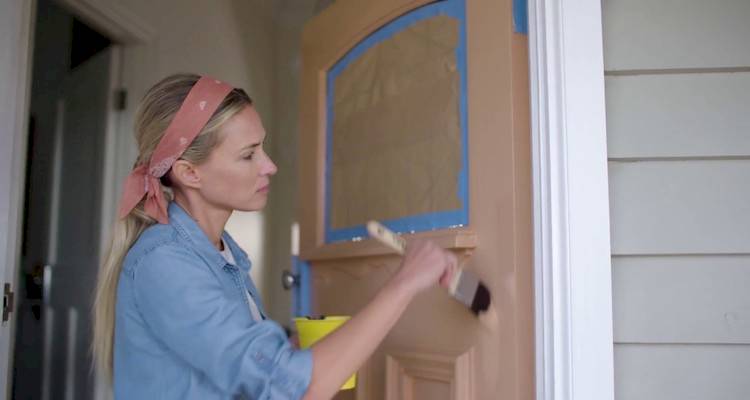 You'll need to be fully aware of the current paint on your door because oil paint needs a layer of bonding primer before being painted over with latex paint, whilst latex paint will not stick on top of glossy oil paint and will start to come off gradually.
This can end up costing you more money to rectify the job and sand down before applying your new paint. So, if you want the best and easiest results, it's always smart to hire a professional for maximum efficiency.
Building Regulations & Planning Permission for Exterior Door Painting
It's very rare that you'll need planning permission for any painting or decorating jobs for both the interior or exterior of your house. It's okay to paint the outside of a common household, any outbuildings and fences.
The exceptions to this are if your property is on designated land or is a listed property. For listed properties, you'll need building consent for any work that you want to do in or around the household.
If your house is on designated land, including a National Park, World Heritage Site, an Area of Outstanding Natural Beauty, or a conservation area - then you may also need to contact your local authority to find out whether you need to apply for planning permission.
Types of Exterior Door
There are several common exterior doors in most households, and it's important to know which door you have or want when deciding on a paint product. This is because not all paints and primers will stick to certain materials.
Here are some popular exterior door types:
Wood Doors
Wooden doors are one of the most popular types due to their natural aesthetic and classic homely feel. They're also very secure and durable, meaning they can be stained or re-painted if they start to wear.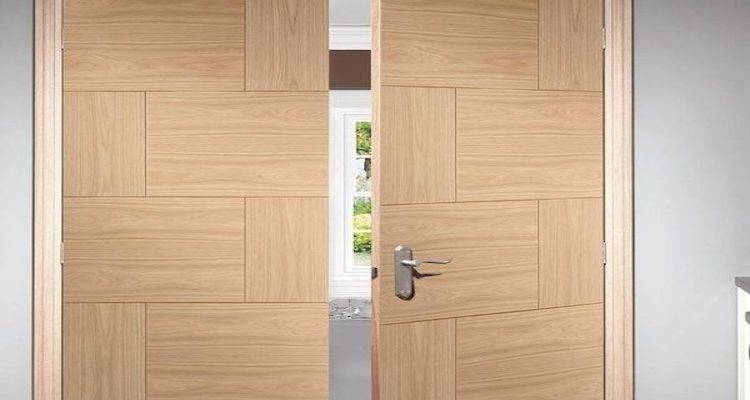 However, wooden doors are not as efficient as some other options and can leave you spending more on energy bills in the colder months.
uPVC Doors
uPVC doors are often the cheaper option for those with a smaller budget. They're more energy-efficient than wooden doors and are fairly secure if you take the right precautions.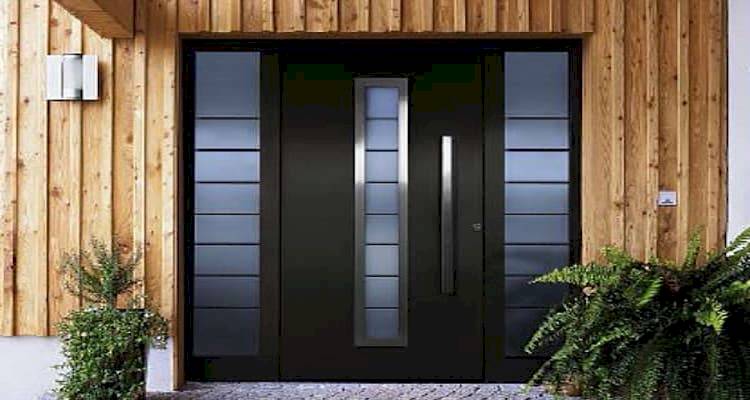 However, uPVC doors are typically more unattractive and can cheapen the look of more contemporary-styled house interiors.
Composite Doors
Composite doors are one of the best choices for your home, fusing both the look and finish of a classic wooden door with better efficiency.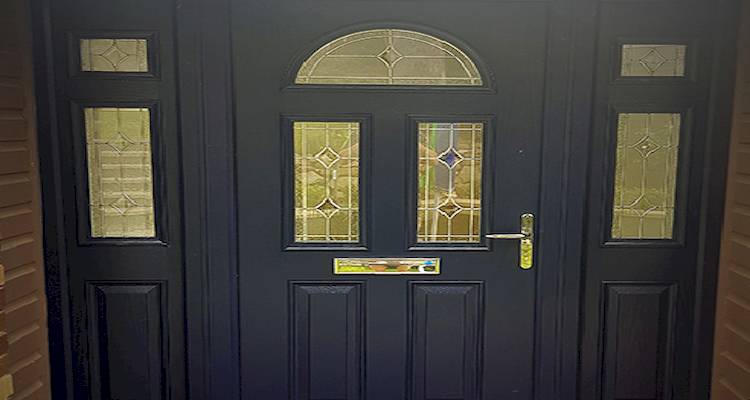 They also offer the best security due to the rigid polymer subframe, high impact resistant skin, high-quality multi-point locks and high-density CFC-free polyurethane foam core, as well as an insulated core and the ability to block out sound.
Types of Exterior Paint
There are many types of exterior paint to choose from when deciding on a finish for your door.
Your door is one of the first things people see when they come into your home, so you want to make sure that it's painted to the highest standard and is long-lasting, so you don't have to keep redoing it. Below are just a few of the primary paints you can choose from to ensure the perfect finish.
Primer Paint
Primer is used best as a base coat to prepare the surface of a door before applying the paint itself. It's definitely a worthwhile investment as it helps paint attach and stay on the surface, which ultimately helps your paint job last longer.
However, always make sure you have the right primer for your specific paint and match it with either a water-based or oil-based primer.
Acrylic Paint
Acrylic paint is a water-based paint that includes acrylic as a binding agent. It is available in various forms, including latex, enamel and latex enamel. Acrylic paint is extremely durable and long-lasting option for doors.
It is suited best to wood doors, fibre cement, aluminium, plaster, drywall and stucco.
Latex Paint
Latex is also a water-based paint and is a great choice if you're prone to switching up designs and re-painting frequently. This is because latex paint is easily removed and great to clean, meaning it's not a good choice for longevity if that's what you're searching for.
Oil paint
Oil-based paint is typically the most popular option for exterior doors due to its durability and strong finish.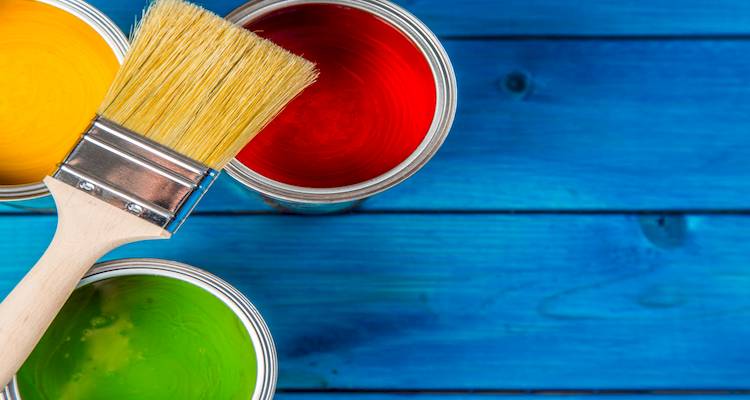 However, water-based paints have made incredible advancements in technology which have made them a more desirable option. Oil paint often takes longer to cure and is made with harsh chemicals, meaning it can sometimes wear and tear through bad weather.
Hiring Contractors to Paint an Exterior Door Checklist
When you're looking to hire a contractor for painting doors, you want to make sure you have the right person for the job and that you're paying the best price. Hiring the right person is important for a smooth painting process. If you're unsure, then don't worry, we're here to help!
Below are things to consider and questions you should ask when searching for and talking to potential specialists.
Ask each contractor for a breakdown of costs, and make sure to browse around and get several quotes from different contractors so you can compare prices
Make sure you're searching for contractors who specifically specialise in painting and decorating
Ensure they have the correct qualifications, including a Painting and Decorating Association, as well as previous experience in painting exterior doors
Check previous reviews and photographs online either on their website or on TripAdvisor
Ask whether they offer any guarantees with their work, such as warranty or refund periods
Double-check that they have public liability insurance or employer's liability insurance to protect you and your home should any incidents occur
Lastly, organise a payment plan before signing anything and ask for a receipt after the job is finished
FAQs
How do you prep an exterior door for painting?
When prepping to paint your exterior door, start by examining your current door and figure out the type of door and type of paint. You can do this by applying a small amount of alcohol.

Oil paint will stay on, where water-based or latex will come off. If your door paint is oil-based, then you'll need to apply a bonding primer.

Once you've examined and got your paint together, you can either remove the door off the hinges or keep it in place, going on to remove all the fixtures, including the door handle, any locks, the kick plate and other hardware that has been added.

Then, make sure to give the door a good wipe down before sanding the entire door down, starting with medium-grit sandpaper and following up with fine-grit sandpaper to ensure there's a smooth surface.

After this, grab a clean cloth and wipe the door down before cleaning the floor and the area around to remove the debris and dirt. Your door is then ready to be painted.
Which is the best paint for a uPVC exterior door?
Most paint will be sufficient for uPVC doors. However, the best choice would be a multi-surface water-based paint. This uses less harsh chemicals compared to oil-based paint and is great for weather resistance.
How long does it take to paint a door?
The length of time it takes to paint a door can vary depending on the size of the door, whether it's inside or outside, and how many coats are needed.

It will typically take anywhere between 2 hours to 4 hours, and if you're considering drying time, this can take a day or two to be fully usable. If you're painting an exterior door, you'll also need to factor in the weather conditions, which may cause a delay.
Do I need to strip off old paint before re-painting my front door?
This is purely up to your preference. Some contractors will insist that your previous paint job should always be removed to ensure the best possible finish. Whilst, if you're taking on a quick DIY job, then it does no harm to paint over.

If the previous paint job is in good condition, then a quick clean and rub with sandpaper should be sufficient to get the job done. However, if the paint is in bad condition, it's best to get a specialist to finish the paint job properly.
What finish should I use for my exterior?
Again, this is completely down to preference, but a semi-gloss finish is a popular choice due to its durability and attractive finish. Other options include satin, eggshell, matte/flat, semi-gloss and gloss sheens. All of these provide different levels of shine, depending on what you prefer for your finish.
How can I paint an exterior door without removing it from its hinges?
You may not have the ability or structure to be able to remove a door for painting. If this is the case, you want to make sure the door is fully open during the whole process (best to wait for a warm day). You can also ensure ease by applying the paint in thin coats with a brush so that it's more precise.
Should I paint my front door with a brush or roller?
For a precise finish, you're best using a paintbrush to give off a classic and aesthetically pleasing aesthetic. If you have a large door and you're better with a low-nap or foam roller, it's worth going over the last coat with a paintbrush, so it leaves a smooth and natural texture before applying any finish.

This method works whether you're painting an exterior steel door, painting an exterior metal door, painting an exterior fibreglass door, or even painting an exterior door frame.
Sources
https://www.idealhome.co.uk/diy-and-decorating/how-to-paint-your-front-door-208147
https://www.dulux.co.uk/en/articles/makeover-your-front-door-classic-colour

Last updated by MyJobQuote on 15th September 2021.