Painter and Decorator Job Leads
All you need to know about finding painting and decorating job leads.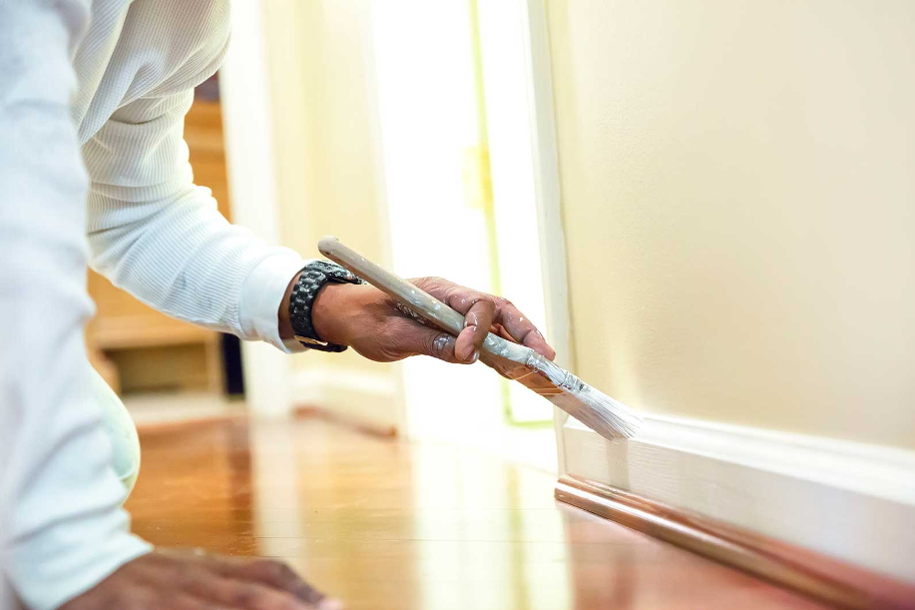 Given the broad range of internal / external work that there is available for painters and decorators, there is usually plenty of work required. However, the means to find these jobs is changing – traditionally, local painters would be advertising in local newspapers and directories. Nowadays, as readership declines, more potential customers want to look online first to find tradespeople. As this trend continues, the need to have an online presences will increase accordingly.
About our jobs
Our list of common jobs gives an indication into the jobs taken on by our Painters and Decorators but we often have requests from homeowners for more skilled decorating work. Painting and decorating jobs can cover both internal and external work and a competent tradesman will typically cover all aspects. Some specialist painter and decorators may focus specifically on a certain skill set.
Who we need
Painters and decorators usually work alone as most internal work wouldn't warrant the need for 2 people. When it comes to painting the external walls of a property and your Soffit & Fascia Boards there may be a demand for multiple painters or a firm as ladders and scaffolding are likely to be required.
Painting and decorating work can often lead to repeat custom. When done well it is common for customers to make you their local painter and decorator and contact you in the future with any further work they need doing. We have a need for painters and decorators who will not only take on the small refinishing work but are also capable of taking on large scale jobs like external painting and commercial work.
What we do for you
We understand that a wide variety of jobs taken on by painters and decorators. With this in mind, we ensure that we are as transparent as possible about our leads. This helps to make sure it is clear what our homeowners require. With a clearer understanding of the job at hand, our painters and decorators get the work that fits their skills and business.
List of common jobs
Fencing & Gates
Wallpapering
Sheds & Decking
Windows / Doors
Staircases / Skirting Boards
Paint Effects / Murals
Walls & Ceilings
Soffit & Fascia Boards
Cupboards & Fittings
Latest
painting and decorating

Leads

Below is a list of recent job leads submitted by homeowners who're looking to hire a Painter and Decorator.
Why use MyJobQuote?
MyJobQuote will allow you to filter local job leads by your own criteria:
Time – purchase jobs to suit your schedule
Location – define a distance range for jobs that are suitable for you
Skillset – purchase leads based on your defined skillset and individual job details
Using this information, you will provided a personalised list to match your job requirements.
I'm a Tradesman
Sign up and start receiving local painting and decorating leads within minutes.
Find Jobs Now
How to use MyJobQuote
Firstly, you will need to complete your required details, job preferences and tradesperson profile.
Then you will be able to review your matched job listings and purchase jobs you want. You will then receive the contact details for the customer to discuss the work.