Cost to Build a Garage
Want to know how much it costs to build a garage?
In this ultimate guide, we go through the different prices of materials and labour you'd expect to pay when building a garage, including garage builder fees and costs for both single and double garages.
So, have a read below...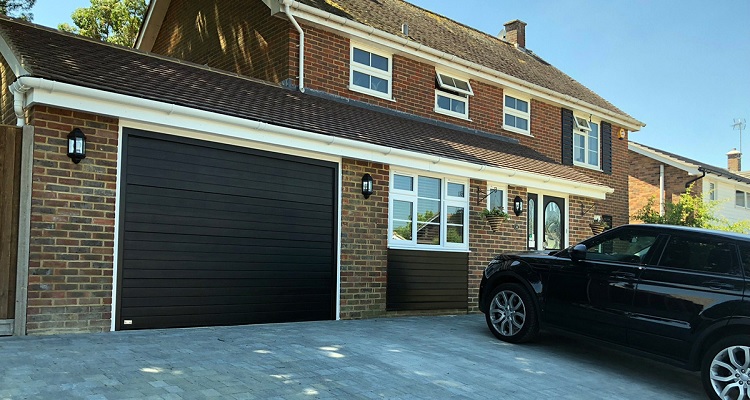 Average Cost of Building a Garage:
Depending on the complexity of your garage extension, it should take: 1-2 Weeks
£9,000
How Much to Build a Garage?
The cost of building a garage can range from £4,200 to £20,000. This includes the costs of materials and hiring a builder to carry out the work. The specific type of garage, the quality of work, and the size of the installation can all affect the final price.
Naturally, the larger the garage, the higher the costs. Similarly, if you want a high quality finish, or an expensive garage door then expenses will increase.
| Job Description | Duration | Material Cost | Labour Cost |
| --- | --- | --- | --- |
| Single prefabricated concrete garage with a sloping roof on a new concrete slab | 1 week | £1,200 | £3,000 |
| Single brick garage with a flat roof and up and over door | 1 week | £1,400 | £3,100 |
| Single brick garage with a pitched tile roof and up and over door | 10 days | £1,800 | £3,300 |
| Detached double brick garage with a pitched plain tile roof and hinged doors | 2 weeks | £4,500 | £13,500 |
Garage Prices
Here we look at the different types of garage extensions you can build and their estimated costs.
Concrete Prefab Garage Costs
A prefabricated garage (known as a prefab), is a factory-made kit garage. By far, a prefab is the cheapest and easiest method of installing a garage onto your property. Usually made from either concrete or metal; these garages are made up of slabs or plates joined together, and placed on a concrete foundation.
Starting prices for the kits are around £1,000 and go up as far as £5,000. For a simple single concrete prefab garage for the kit alone, it costs around £1,200, and a double concrete garage will start at around £3,000.
The main draw for building a prefab is the amount of time it takes to build. Typically, a prefab can be constructed in half the time of a standard brick-built garage extension to the same size. The average time it takes to build a single prefab, including laying a concrete foundation is around a week for a skilled tradesman and up to 4 weeks for an avid DIYer.
| Type of Garage | Duration | Material Costs | Labour Costs |
| --- | --- | --- | --- |
| Single (low quality) Concrete Prefab | 1 week | £1,200 | £3,000 |
| Single (high quality) Concrete Prefab with a Corrugated Roof | 1 week | £2,300 | £3,000 |
| Double (low quality) Concrete Prefab | 1 week | £3,000 | £4,000 |
| Double (high quality) Concrete Prefab Corrugated Roof | 1 week | £5,000 | £4,000 |
Metal Garage Costs
Metal prefab garages are typically fewer permanent structures. They usually are built to only last a few years, and therefore if possible, it is always advisable to look to the concrete prefabs for a longer-lasting, higher quality, garage.
A single metal prefab garage will cost around £250 for a low-quality unknown brand, and then the price goes up to around £2,500 for a double higher quality metal prefab garage.
Being the fastest method of constructing a garage extension, metal prefabs can sometimes be constructed within just two days. This is assuming they are placed onto an area of hard standing, or pre-existing concrete slab foundation. If, however, a foundation needs to be poured, this will increase the build time to around 1 week.
| Type of Garage | Duration | Material Costs | Labour Costs |
| --- | --- | --- | --- |
| Single (low quality) Metal Prefab | 1 week | £250 | £1,500 |
| Single (high quality) Metal Prefab with a Corrugated Roof | 1 week | £1,000 | £1,500 |
| Double (low quality) Metal Prefab | 1 week | £1,500 | £2,000 |
| Double (high quality) Metal Prefab Corrugated Roof | 1 week | £2,500 | £2,000 |
Wooden Garage Costs
A wooden prefab garage kit is the second most financially accessible option for prefab kits on the market. Starting at around £150 and ranging in up to £2,000, it is by far the cheapest option to those looking for a quick, easy build garage extension.
Similar to metal prefab garages kits they are typically fewer permanent structures. As one of the quickest methods of constructing a garage extension, wooden prefabs can sometimes be constructed within just a few days. If a foundation is required however, this will increase the construction time to around 1 week.
| Type of Garage | Duration | Material Costs | Labour Costs |
| --- | --- | --- | --- |
| Single (low quality) Wooden Prefab | 1 week | £200 | £1,500 |
| Single (high quality) Wooden Prefab with a Corrugated Roof | 1 week | £750 | £1,500 |
| Double (low quality) Wooden Prefab | 1 week | £750 | £2,000 |
| Double (high quality) Wooden Prefab Corrugated Roof | 1 week | £1,500 | £2,000 |
Brick Garage Costs
A brick garage is a longer-lasting, higher-quality garage. The typical starting costs of a UK sized garage extension, built from brick, with a flat roof will start at around £4,500. This is by far the most common form of garage extension chosen. If built well, they can last generations with only minor maintenance needed.
The downside to this type of construction is the timescale it takes to complete. A typical brick garage, if constructed by a tradesman, will take a minimum of 1 week and can take up to a month to build; depending on the quality of the work and skills of the tradesman chosen.
| Type of Garage | Duration | Material Costs | Labour Costs |
| --- | --- | --- | --- |
| Single (low quality) Brick, with Flat Roof | 10 days | £1,400 | £3,100 |
| Single (high quality) Brick, with Pitched Tiled Roof | 14 days | £1,800 | £3,300 |
| Double (low quality) Brick, with Flat Corrugated Roof | 14 days | £4,000 | £9,000 |
| Double (high quality) Brick, with Pitched Tiled Roof | Up to 30 days | £4,500 | £13,500 |
Garage Roof Prices
There are multiple options for roofing when it comes to a garage, depending on what you like and want:
Cost of a New Garage with a Pitched Roof
A pitched roof is angled at a pitch, similar to those present on houses. They can be either sloped on one side or both. The construction of the roof will usually decide on the materials used.
It can be covered with felt, similar to a flat roof, corrugated sheet material, or even tiles. This will drastically vary the price. A standard pitched roof single garage with a tiled roof will begin at around £5,000. However, this price will increase with the quality of the tiles, with some as much as £20,000 for a double pitched garage, with high-quality roof tiles.
A pitched roof, being more complex than a flat roof, will take a longer time scale to complete. The average time for a single pitched roof, UK sized, garage extension will take around 10 to 14 days. However, if a higher quality finish is required, or specialist roof embellishments, this can increase the construction time up to a month or even longer.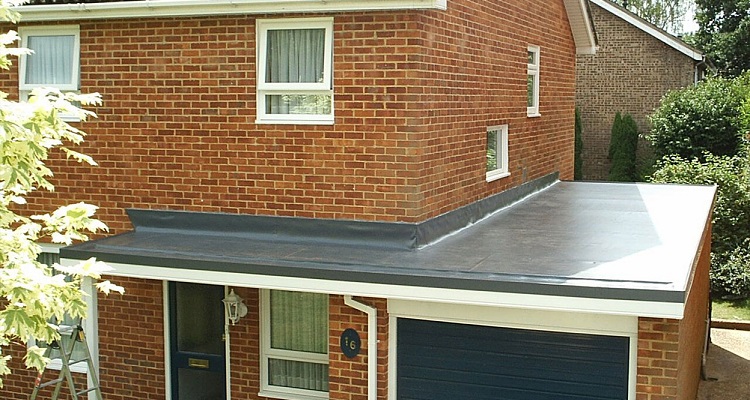 Cost of a New Garage with a Flat Roof
A flat roof is usually constructed of felt and tar, spread over a timber frame. The timber, felt and tar can often be purchased together within a "flat roofing kit"; these start at around £250 for a kit big enough to build a single detached garage roof.
However, if you wish to purchase these items separately, it will cost around £50 for the timber, £150 for the felt, and £50 for the tar.
Supply Only Costs
Supply costs within building a garage will be varied depending on your choices. Beyond the main construction method, and the differing styles of roof, we have doors, foundations, and internal structures which can also affect the price.
Prefab Kits
Metal
A metal prefab's general materials will usually consist of the kit itself. This usually will include the panels for the walls, roof and fittings (such as screws and bolts). The prices will range from £250 up to £1,500 for basic kits.
Concrete
A concrete prefab is similar to a metal prefab when it comes to the general materials. When purchasing the kit, it will often come with the fittings needed for construction. The prices of concrete prefabs range from £1,000 up to £3,000 for basic kits.
Building Materials
Here are the building materials you'll need to build a garage:
Block
Blocks are by far the cheapest option for a custom-built garage. If rendered a block garage will look just the same as a rendered brick-built garage but at a fraction of the cost of brick.
Depending on the size of the garage and design, the number of blocks needed varies. On average around 200 blocks will be required for a single UK sized detached garage. Blocks will usually cost around £100 per 54 block sets, meaning they cost just under £2 per block.
Brick
Bricks are the middle ground when it comes to the style of blockwork chosen for garage building. Bricks come in a multitude of colours, sizes, and even shapes. The standard size of bricks, called "House bricks", are the most common used, with red being the most common colour.
The choice of bricks are usually around £500 to £1,000 per 500 bricks and sold in groups of 250, 500, 750, and 1,000 bricks. A standard single detached garage will take on average around 500 to 750 bricks, depending on the complexity of the design.
Sand
When building a brick or block structure, sand is required to make mortar to join the blocks together. On average, a single garage will take around one ton of sand to build; however, this number does not include the sand required for the concrete foundation. Sand is not a very expensive material, so affordable builder's grade sand will only cost around £50 per ton.
Cement
Cement is the other ingredient to mortar, other than sand. For every five parts of sand used, one part of cement is needed. The cost of cement is substantially greater than that of sand, costing around £5 per bag.
For a complete single detached garage, it will take around seven bags of cement; this means the total cement costs would be around £35.
Garage Roof Material Costs
Once you've decided on a pitched or flat roof, you also need to consider the material of said roof. Below we break down the different options.
Plastic & Metal Corrugated Sheet
Plastic corrugated roofing sheets are often a cheaper and easier alternative to using a fully constructed flat roof. They still require a timber frame to be fixed on to, and if taking into account the quicker time of construction, a great deal of costs can be saved in labour.
The standard corrugated plastic sheets will cost around £100 for a 2.5 m x 5 m sheet. For the metal equivalent, it will increase the price up to approximately £150 per sheet.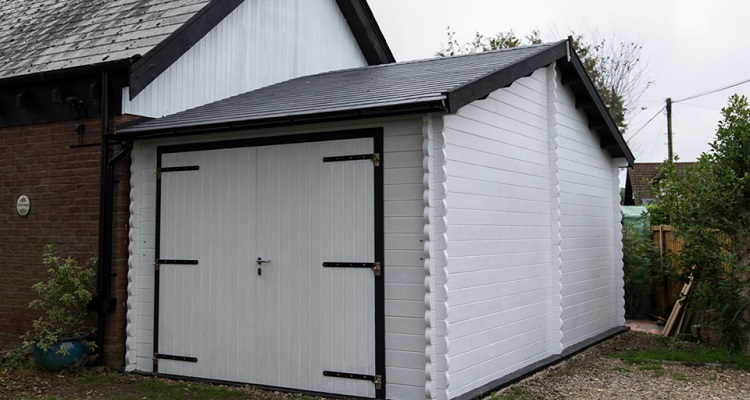 Tiles
Roof tiles vary in price from around £1.85 per tile, up to about £5 per tile for the higher quality custom coloured varieties. The standard single garage with a pitched roof will take around 1,000 tiles. This would usually cost (with bulk purchase discounts) around £500 for 1,000 tiles, for a standard clay tile set.
Garage Foundation Costs
The simplest form of foundation is a concrete slab; this is a mix of cement and rough course gravel/sand mix. Depending on the depth required (average is around 30 cm depth) the amount of mix required varies.
Working on the average 30 cm depth, it will usually take around two tons of gravel/sand mix, and five bags of cement. For two tons of gravel/sand mix, it will cost around £50 a ton. Meaning for all the materials needed to lay the slab, it will cost around £125.
Garage Door Costs
All garages need a door in order for a car, and person, to gain access. There are multiple types of door styles to choose from; each one has its varying styles, prices, and uses.
Up and Overs
The most common style of garage door used is an "up and over" type. This means the door usually will open from the bottom and lift upwards sliding back into an area within the ceiling. By far these are the cheapest and easiest solution to install, with prices starting at £150 and ranging as high as £1,000 for an electric-assisted model.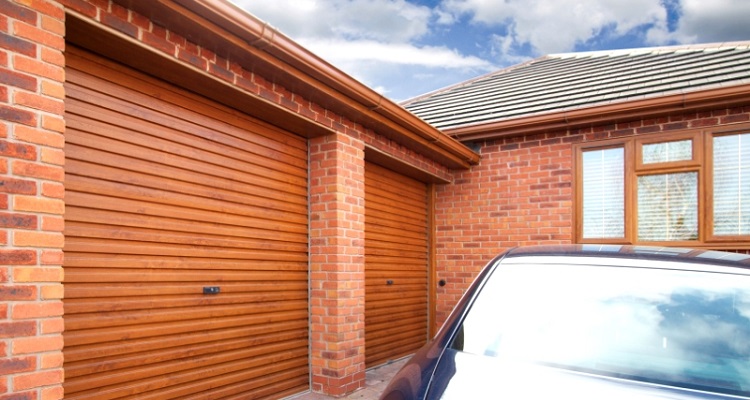 Rollers
Roller doors are the second most popular style of garage door. These are constructed of strips of wood or metal, and open up from the bottom, into a roll positioned in the top of the door opening.
Being more complicated to install and having a more complex design, a roller doors price is greater than an up and over style. The price of a standard roller door will usually start at around £500 and can increase in price up to around £5,000 for an ultra-secure electrically assisted metal roller door.
Sectional
A sectional garage door will usually look more like a normal door than a garage, being constructed of various panels and having different ways to open them. A sectional door is usually one of the highest-priced garage doors on the market. For a standard tri-folding single garage door, the prices usually begin at around £1,000.
Additional Garage Extension Costs
Materials and labour are not the only costs to consider when building a garage. Building any structure will have additional expenses. If you require your garage to have electricity, you will have to employ an electrician to fit the supply; this will cost around £150 per day.
Also, fitting security systems, such as lights (£50), CCTV cameras (£150), additional locks (£25), and alarms (£100) will not only require electricity, but also a specialist to fit them. Many security features can be fitted by the electrician, however, if not a security specialist will usually cost around £150 to £200 per day to hire.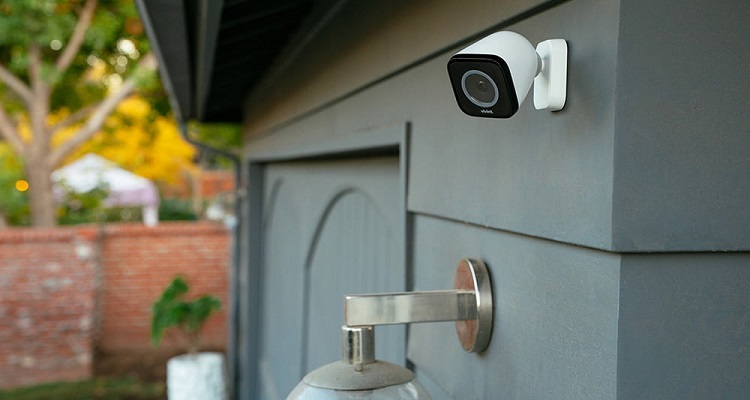 After the garage is built, you will only really have a building, void of any internal structures such as shelves or cupboard spaces. Hiring a carpenter or general builder to fit these can raise the costs of the final project substantially.
A carpenter will cost you around £100 - £150 per day, and unless you require bespoke cupboards might be overkill for just a few shelves. It would make more sense to purchase premade shelves from a hardware store and just fit them yourself or get your general builder to do them at the end of the building process.
A standard cupboard set, of around five individual units, will usually start at around £100. However, this cost will increase and vary depending on the size, shape, and number of units required. Kitchen cupboards are the most common style used in a garage.
Second-hand cupboards are widely available online, and this can be a great price-saving option. The average cost of a single second-hand cupboard is around £15, with groups of up to five costing as low as £70.
Standard pre-made shelves are certainly the most cost-effective method of storage, with many different styles and sizes on the market. A standard single sized individual shelf unit can cost as low as £15 and can increase up to around £100 depending on the type of material, size, and brand purchased.
For example, for a metal set of shelves, the prices start at around £30, however, for the wooden (pine) equivalent it can cost as low as £15. For a double set of shelves, this will usually double the price, when compared to a single set.
Guttering and drainage are common concerns when dealing with building projects. The most common form of drainage is the use of a water butt, fed from a guttering and drainpipe system. The cost of a water butt begins at £10, depending on size.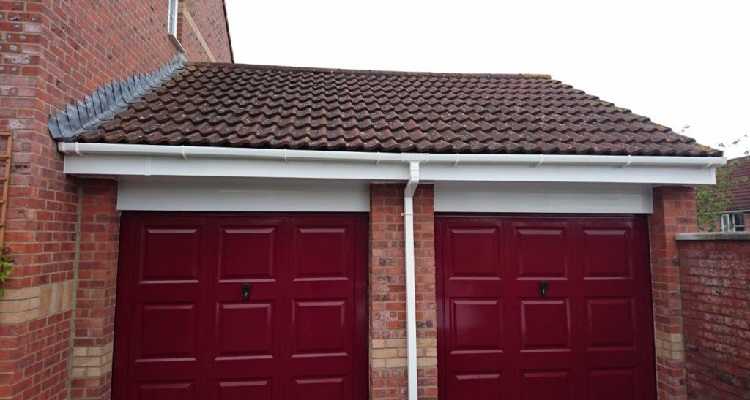 For a guttering kit to fit a single garage, costs begin around £150. Either the general builder or even the homeowner can usually fit these, as they are often simply screwed into place at the edges of the roof.
The final consideration for additional costs is the price of the driveway; should an extension or a fully built driveway be required. If a concrete driveway were chosen, the most cost-effective option would be to have the driveway laid during the foundation stage. This will usually add around 2 – 3 days to the foundation stage, at the cost of £75 per day.
Costs of Hiring a Garage Extension Specialist
When hiring any tradesman for building work, you need to consider what specific jobs actually need doing, as not all tradesmen can handle the same types of work. Building a garage is made up of multiple different trades.
The most obvious place to start is garage-building specialists; however, this will depend on what style of garage extension you have chosen. Below is a list of various tradesmen you may require and the jobs they will be undertaking.
Architect or Designer
When planning a new garage extension, unless using a prefab, building designs or drawings will need to be created. Usually, a specialist designer or architect creates the plans; in order to make sure the correct materials, the correct style is used, and you get the results you are wanting.
This will take up a large percentage of the labour costs, considering it will be one of the smaller jobs involved. The cost to hire an Architect or specialist designer usually is around £200 per day. However, they would usually charge by a completed job rather than per day. This would be around £400 to £1,000 for a completed design, drawing, and technical specifications.
Concrete Layer
These are hired when you require a concrete slab for the foundation. Most garages regardless of choice, will require a form of foundation, and the most common being a concrete slab. A concrete-layer will usually cost you around £75 per day.
This will depend on the skills and experience of the tradesman. Generally, this will only take two days to complete the concrete work for a single standard-sized garage. This can increase to up to 6 days if a driveway extension is also planned in concrete.
Bricklayer
These contractors are hired for the construction of brick buildings. They can also often be used in constructing a foundation for the garage. Using a specialist bricklayer, who is experienced in building garage extensions, is often the best option when you want a high quality, long-lasting garage.
A Bricklayers price for labour, usually ranges from £75 to £150 per day, depending on the complexity of the job, the skills they have, and the experience they bring to the job.
General Builder
A general builder is often used to lead the entire project. They can hire and control subcontractors such as bricklayers and carpenters in order to complete the work. Also, if building a prefab garage extension, a general builder is often the best choice due to the robust nature of their experience and labour price, which can be offered.
A general builder will usually cost around £100 to £150 per day to hire, depending on the level of job required, the skills they possess, and the amount of experience.
Tarmac Specialist
Once the garage has been built, it is often necessary for a driveway to be extended, if not created from scratch. In order to do so, you could use the concrete layer (if hired for the foundations); which if laid during the foundation, could save some money.
This will depend on the style of driveway required. A tarmac specialist will usually cost around £125 per day, dependant on the level of experience and qualifications they possess.
Electrician
An electrician is usually required at the end of the build process if an electrical supply is required. From lighting, electrically assisted doors, and alarms to CCTV systems, an electrician would often be able to assist in the installation of multiple garage upgrades.
The average required time to hire an electrician for would be for around 1 to 3 days, depending on the amount of work required. The day rate for an electrician often starts at around £125 per day, depending on their qualifications and specialities.
Labour Costs & Timescales
One of the most important factors when considering any building work is obviously timescale. No one wants a job that drags on indefinitely with no idea of when it will be completed.
Also, the longer a project takes to complete, the greater the final price. Garage extensions are no exception. Second to this is the price of labour. However, timescale has a direct effect on the cost of labour, as the longer a job takes, the longer you will be required to pay your selected tradesman.
There are multiple factors, which can affect the timescale. The most obvious being the complexity of the project, the size of the build, and the final quality of the garage. Choosing to build a brick built garage extension will take almost twice as long as a prefab kit, at around 1 week compared to 3 - 7 days.
A double garage will take longer than a single sized, at around 1 week for a single compared to 2 weeks+ for the double. However, these factors will also depend on the level of complexity in the plan, the skills the tradesman possess, and the amount tradesmen needed to be hired for the project.
Type of Garage
General builder
Concrete/Tarmac Layer
Brick Layer
Total time/cost
Single Prefab Metal
1-2 days at £100 per day
1-2 days at £125 per day
Not Required
4 days
£510
Single Prefab Concrete
1-4 days at £100 per day
1-2 days at £125 per day
Not Required
6 days
£880
Double Prefab Concrete
4-7 days at £100 per day
1-3 days at £125 per day
Not Required
10 days
£1,100
Single Brick Built
1-7 days at £100 per day
1-2 days at £125 per day
3-5 days at £100 per day
7 days
£2,990
Double Brick Built
5-14 days at £100 per day
3-5 days at £125 per day
5-10 days at £100 per day
10 days
£4,750
Cost Factors of Building a Garage Extension
The cost of labour takes the largest chunk out of your building budget. However, the other expenses, such as materials, doors, windows, and internal decorations, will also take up a large section.
Materials can easily surpass the price of labour if only the finest materials are selected. The makeup of a garage is extremely customisable, with a choice of materials, colour, shape, design, doors, electric and security.
The planning of your garage will determine many of these factors; however, it is always best to keep a budget in mind before beginning preparations and buying materials. The size of the garage planned will have a direct effect on the final price.
A double garage will usually cost around twice as much as a single, however, this is not always the case. A double-sized metal prefab kit begins at £500, and the single matching equivalent would begin at around £300.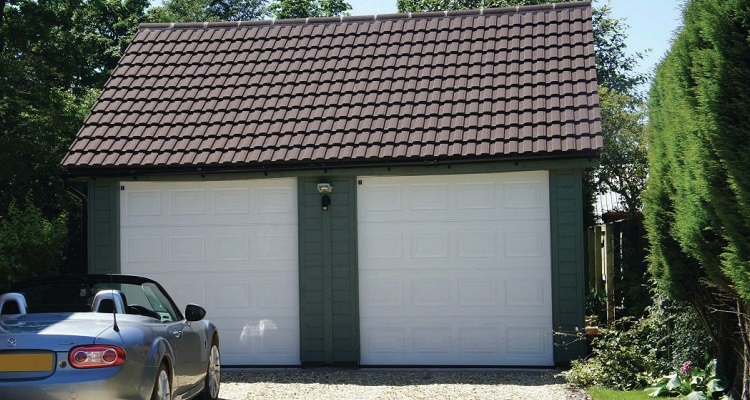 Another consideration is the difference in price between an attached and detached, built garage. Attaching a build to your existing property will substantially increase the planning costs and overall difficulty of the job. It is therefore advisable to look into the possibilities of a detached garage wherever possible.
For a basic single garage extension, attached to your existing building, it will usually cost around £1,300 for materials and £3,500 for labour. Conversely, for the equivalent single detached garage, it will usually cost £1,500 for materials and £3,000 for labour.
This results in a price difference of £300, with the detached version costing £4,500, and the attached version costing £4,800. This price difference will often increase as the size and complexity of the garage increases.
Do not forget the costs for planning the project and disposal of waste after the completion of the build, should always be accounted for in the budgeting stage. Waste disposal will usually consist of hiring a skip.
A skip is a large metal container used as a bin, for the disposal of building waste. Skip hire begins at around £150 for a single skip hired for a week. Included in the price of the hire, is usually the cost of collection and disposal of the waste.
What's Involved in Building a Garage Extension?
Budgeting

The first step is going to be planning a budget. This is a very important step, as there is no point starting a project you cannot afford to complete it. Factors such as materials, labour, and additional expenses need to be calculated at this stage.

Planning

In the planning stages, you will need to decide where you wish the garage to be built, the style of garage you are going to construct, and the types of tradesmen you will have to hire. After you have made these decisions, if not using a prefab kit, you will have to hire a specialist to draw up a plan for the project. The plan will allow you to see an approximate cost for the materials, the tradesmen required, and the permissions needed in the construction.

Quotes

Quotes are vital to any construction project, as not all tradesmen charge the same rates for the same job. It is always best to get at least three quotes from three different companies, in order to ensure you are getting the very best for your money.

Laying the Foundation

Now the actual work begins. Firstly, the site will need to be cleared. Then the place where the foundation will be laid will need digging out to the dimensions of the plan. Once dug, the hole will need filling with the foundation material. This will usually take the form of a concrete slab. Mixing and laying the concrete should only take around a day for a qualified professional, however, the drying time can vary depending on the weather, climate, and strength of the cement used.

Construction

The construction stage will vary drastically depending on your chosen style of garage. A simple single prefab will need to be laid out and constructed, much like a giant flat-pack piece of furniture. However, if a more permanent brick built garage has been planned this will be when the brickwork is laid, the roof supports placed, and any internal specialist dimensions are constructed.

Roof

With the walls now complete, it is time to fix a roof to the build in order to keep the weather out. This step can vary depending on the style of roof chosen. A tiled roof will need more timber supports than a flat roof, and corrugated sheets are usually just simply screwed into place. This stage will usually take around 1-2 days, however this is very dependent on the weather during the roofing process.

Fitting the Internals

Doors, electricity, lights, flooring, shelves, and cupboards will now all need to be fitted as required. The door is just as important as the roof; however, most doors will be able to be fitted in just one day. Lights and other electrical devices will require an electrician to install, and shelving or cupboards will often require a professional to fit.

Security

Security being one of the most common reasons to build a garage in the first place is one of the final stages of your construction project. Here you need to have any additional locks, lights, and/or CCTV cameras fitted to the property. This, of course, is an optional extra and is mainly down to the personal preference of your own needs.

Enjoying Your New Garage

The final step of constructing your new garage extension is to actually enjoy it. Whether it was constructed to contain a vehicle safely, store random junk, or even just as a place to escape the kids for a minute's peace; you should not forget to enjoy the new structure you have taken the time and money to build.
Cost of Buying a Garage
Not all garages were created equally, there are pros and cons for each style. Materials used timescales, and final build quality all factor into which garage extension you will choose. Some garages have obvious advantages over others, and yet others have subtle differences you may not consider from the beginning. It is always best to compare your needs before planning which garage you will build.
Prefab Metal Garage Kit
The pros of this style of garage lay in its quick and simple building times, along with the rock bottom prices available on the market (as low as £250).
However, the short lifespan of this type, along with the lack of security, flexibility and often-general unsightly look, this may not be the right choice, unless you are only looking for a temporary solution.
Usually coming under the same legal classification as a temporary build (such as a shed) metal prefab kits rarely require any form of planning permission.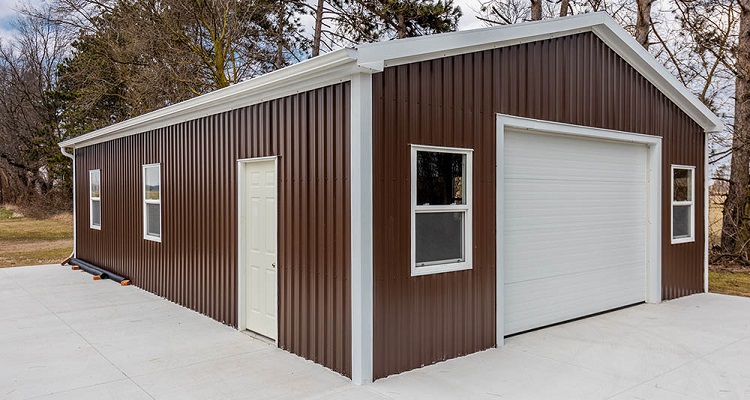 Prefab Concrete Garage Kit
The pros of this style of garage also lay in the quick completion times. This is more complex and takes a great degree of skill than a metal prefab, but with a higher level of security than its metal counterparts offer.
The cons of this style are its unsightly final design, lack of customisation, and complexity of construction. Concrete prefab kits (average of £1,000) can, size dependant, be considered as temporary structures and rarely will require any planning permission to construct.
Brick Build Garage
The most expensive option, a brick-built garage is a permanent installation which is not to be considered lightly (average of £4,000). The pros are the security, long lifespan, simple maintenance, customisable appearance, and versatility. However, with the high price tag, long construction times, and complexity of the overall project, these builds are serious decisions.
If compared to a prefab kit, these cannot be as easily moved, removed, or changed. This style of garage being a permanent building offers the highest level of security, and may in future be able to be converted into a useable living space if required.
Benefits of a Garage
The first and most obvious benefits to a garage are its ability to store a vehicle. Protecting your car from the weather may result in saving you money on cleaning and maintenance. Not to mention protecting your car from thieves and vandals will provide priceless peace of mind during long trips away and at night-time.
Not only are garages a good safe place to store your vehicle, but they also provide a safe place to add additional storage to your property. Many people with garages use them as an extension to their loft spaces, allowing them to store property that may require easier access than an attic can provide.
A further and lesser-considered benefit to a garage is the increase it may bring to the overall value of your property. The value in which your property will increase is usually only around 5% - 7%; however, this can still turn out to be a substantial amount.
On average, a house valued at around £150,000 without a garage, can increase to approximately £160,000 with the addition of a brick built garage added to the property.
Things to Consider When Building a Garage Extension
There are a variety of different garage types or styles available, but the first thing you should consider is if the garage should be attached or detached from the home.
A detached garage offers many advantages not least of which is keeping petrol and oil fumes self-contained and being easier to extend or convert if required, and you can add a door to give direct access from the main house. However, often there will simply not be enough room, and the garage will have to be attached in any case.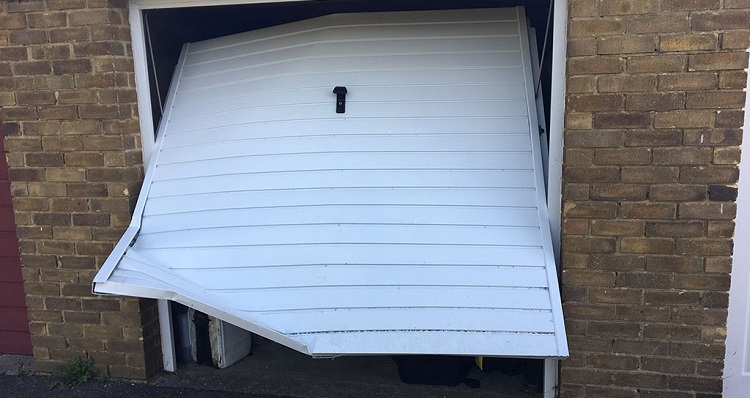 Whether a garage is attached or detached, you should ensure that it is safe and secure. Garages are popular with thieves as they are known to often be easy targets and if attached, may offer a method for burglars to gain access to the property.
So always have locks fitted on all windows and doors, also consider installing CCTV cameras for peace of mind (especially if the garage is not overlooked by neighbours and cannot be easily seen from the house).
If you are considering converting the garage into a living space in the future, then you should seek professional advice from an architect or reputable building contractor before starting.
Building Permission for a Garage
Before getting stuck in with any building work such as adding a garage, you need to consider that there are rules governing outbuildings, which apply to sheds and garages, as well as any other garden buildings.
Most outbuildings are considered to be permitted development, so they do not need planning permission, but this is subject to a number of limits and conditions.
First of all, the garage should not be built on land forward of a wall forming the principal elevation of the dwelling house. The garage also has to be single-storey with maximum eaves height of 2.5m and maximum overall height of 4m for a pitched roof, 3m for other roofs, or 2.5m if within 2m of the property boundary.
In addition, if you want to avoid planning applications, you need to avoid any verandas, balconies or raised platforms. Note that permitted development does not apply to flats and maisonettes.
Best Time to Build a Garage Extension
The time of year chosen to build a garage extension plays an important role in the timescale it will take to complete. The best time of year to begin work in the spring.
This is down to the temperatures not hitting the extreme ends of the scale, compared with the amount of average rainfall. Winter in the UK can be harsh, and icy days will prolong, if not halt, most building projects. Wet weather needs to be carefully avoided during periods of laying concrete and bricks.
The summer can often offer the greatest temperatures, forcing tradesmen into the shade during the midday periods; this can slow the construction of any build. However, with the heat brings faster curing times for cement and concrete, making the times between phases shorter. You will find tradesmen are harder to book during the summer months and will need a great deal of notice until the job can be undertaken.
Autumn is the wettest season in the UK should be considered a last resort, as if the project drags on into winter, due to unforeseen circumstances, it may need to be temporarily paused until spring. Spring is by far the best time to plan to begin the project, as this will allow ample time for completion before the cold, wet weather sets in.
Can I Build a Garage Extension Myself?
DIY is always an option. For the prefab style of garage, this may be a great chance to try your hand at a little construction. Built as most "flat-pack furniture" from a simple kit, with provided instructions, a prefab garage kit can be a straightforward project to attempt yourself.
Depending on the style of kit you end up purchasing, a variety of tools may be required. For metal prefab garage kits, a simple screwdriver set (£10), spanner set or adjustable spanner (£15), and a stiff broom (£5), may be all the tools you require for its assembly.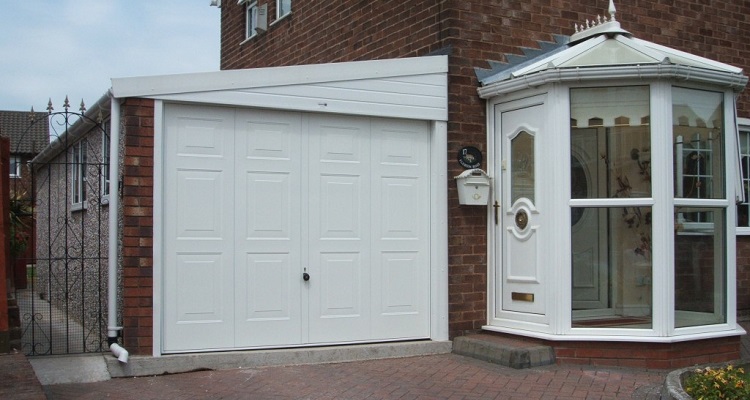 A concrete prefab will require a few more tools than its metal counterpart. For a start, screws in the metal kit are usually replaced with bolts or adhesives in the concrete version. This is due to the weight on the panels increasing. Therefore, you will likely need a socket set (£25) to be added to the tool list.
Furthermore, the greater weight of the kits panels will likely mean you will be unable to construct the kit alone. A standard single concrete prefab will require three grown adults to build, as it will take two to lift and hold the panels in place while the third bolts them together.
A brick garage can be self-built, however this is not a simple undertaking and will require many new skills to be learnt. From bricklaying, foundation pouring, concreting, roofing, and carpentry; unless you are the type of person that just has to do it yourself, it will be cheaper to simply hire qualified and skilled tradesmen.
Hiring a tradesman to build the exterior does not mean you cannot attempt the interior yourself. Fitting cupboards, shelves, and even the door are all items you could try installing once the difficult building parts are completed.
Garage Removal Cost
The removal of a garage should be considered before its construction. Whether you no longer require the use of the garage for storage, or you just want the space back, there are a number of reasons to remove a garage. In addition, if you have an old, dilapidated garage already on your property, you may wish to replace it with a newer, nicer looking build.
A simple prefab can usually be torn down by almost anyone, however a brick built garage extension, is by far, more complex. Either style will require a few basic elements, such as a skip or waste removal, labour, and basic cleaning supplies. Skip hire will usually cost around £200 for a single skip, hired for a week, with pick up and disposal. This may not be large enough for a built garage, or even a double prefab.
Usually, when demolishing a garage, you will be best served in hiring a tradesman such as a general builder. They can usually provide all the tools needed and even dispose of the waste produced. An average builder will be able to complete a garage removal within a week. This means it would cost you an average of £700, including the skip hire costs and labour.
Hiring a Builder Checklist
Before opting for a garage extension builder you should consider some factors that may effect the cost. Below is a checklist to help you when searching for your tradesmen.
Check for relevant qualifications. Depending on the tradesman hired, these can be in the form of CSCS certification, City and Guild levels, or even college gained qualifications such as HNC's.
The most important consideration when hiring any tradesman is insurance. Make sure they possess, at the least, third party liability, which covers building work.
Ask for evidence of previous work. If they have references from previous clients, photos, or a portfolio of their work, it will prove they are proud of the level of skill they can provide.
Does the tradesman offer any form of guarantee for the work they are going to undertake? Most will offer in some form or another to make sure you are happy with the job before they finish.
FAQs
Will Adding A Garage Increase My Home Value?
This will depend on the style of garage built, however in general terms it likely will. A permanent brick build garage will usually increase the overall value, and appeal, of your property to those looking to buy. A prefab garage can increase the value, although the increase will doubtfully be a lot, and may only be by the amount you invest into building the garage itself.
Seriously, Is Planning Permission Not Required?
If you adhere to the specifications of permitted developments, you will not usually require planning permission for the construction of a garage. However, if you are unsure, it is always advisable to contact your local planning department for advice on the matter.
Is A Garage My Only Option To Store My Car?
Depending on the style of protection you are looking for, and the property itself, you could always look into a large set of steel garden gates to park behind. This will obviously not afford the same level of protection, as a garage would be from the weather, or thieves and vandals.
Shall I Inform My Neighbours About My Plans? Does The Law Require It?
It is always best to inform the neighbours of any plans to undertake construction projects, as construction could pose a disturbance to them and their lives. It is not usually required by law to inform your immediate neighbours, however informing them of any disruptions to the usual noise levels and foot traffic around their property is the polite thing to do.
Do I Really Need A Window, Or Will That Just Increase The Price and Reduce The Security?
In short, no, you do not have to install a window if you do not require one. It will decrease the level of security of the building by providing another possible point of entry for any would-be thieves. However, if you wish to use the garage as a workshop, or one day convert it to further uses it would be substantially easier to put a window in during the original construction phase, than later down the line.
Sources
https://hoa.org.uk/advice/guides-for-homeowners/i-am-improving/do-i-need-planning-permission/
https://forums.moneysavingexpert.com/
https://www.angloinfo.com/
https://dunsterhouse.co.uk/wooden-garages-and-carports
http://www.hansonconcretegarages.co.uk/
https://www.lidget.co.uk/

Last updated by MyJobQuote on 9th February 2022.