The Average Cost to Build a Garage Extension
Everything you may want to know about building a garage extension, including labour and material costs and the time frames you should expect.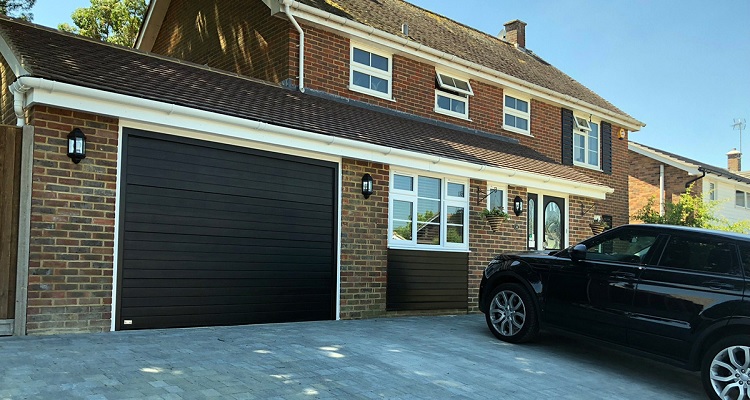 Average cost of building a garage
Depending on the complexity of your garage extension, it should take: 1-2 Weeks
£9,000
Table of Contents
Having a garage is hugely convenient as not only do they provide a secure space for your car, they also offer useful storage space for bikes, tools and gardening equipment. But although garages are fairly basic buildings, you should not underestimate the costs of adding a garage. You should really treat garages in much the same way as any extension, so you'll need a similar budget. In terms of size, for years garages have been around 3m × 5.5m for a single garage and 6m x 6m for a double. But cars have gotten bigger over recent years so the internal space in a garage has to reflect this. For a modern single garage, a good size would be 3.5m x 6m and around 6.5m x 6.5m for a double garage.
The height of the door opening is also important with the current popularity of large 4x4 vehicles and other tall cars and vans. For this reason, many consider an open carport-style garage to give extra height without much in the way of extra building costs as it removes the restriction of door frames and the opening mechanisms, making it easier for larger vehicles to entry and exit.
There is also a trend with garages to consider them as multi-purpose buildings, with a room above to be used as an office or even a self-contained studio apartment, but this may have planning implications. Of course, a garage does not have to be as substantial as the main building, the main dwelling may well be brick built but the garage can be a simple lean-to made with timber boarding.

If considering a brick built garage, and looking for a reputable builder, then please use the simple form to find a local tradesman on this website. One simple form will have builders getting in touch with you to provide information on their services and arrange to visit to provide a detailed quotation.
Garage Extension Costs
The table below gives a breakdown of the cost of a garage extension. The cost can vary massively depending on the size and material being used. If you decide to build a prefabricated concrete garage then it will be cheaper than a brick built garage. The average price of building a single storey garage is £3500 to £5000 depending on material.
| Job Description | Duration | Material Cost | Labour Cost |
| --- | --- | --- | --- |
| Single prefabricated concrete garage with a sloping roof on a new concrete slab | 1 week | £1200 | £3000 |
| Single brick garage with a flat roof and up and over door | 1 week | £1400 | £3100 |
| Single brick garage with a pitched tile roof and up and over door | 10 days | £1800 | £3300 |
| Detached double brick garage with a pitched plain tile roof and hinged doors | 2 weeks | £4500 | £13500 |
Things to consider when adding a garage
Before getting stuck in with any building work such as adding a garage, you need to consider that there are rules governing outbuildings which apply to sheds and garages, as well as any other garden buildings. Most outbuildings are considered to be permitted development, so they do not need planning permission, but this is subject to a number of limits and conditions. First of all, the garage should not be built on land forward of a wall forming the principal elevation of the dwelling house. The garage also has to be single storey with maximum eaves height of 2.5m and maximum overall height of 4m for a pitched roof, 3m for other roofs, or 2.5m if within 2m of the property boundary. In addition, if you want to avoid planning applications, you need to avoid any verandas, balconies or raised platforms. Note that permitted development does not apply to flats and maisonettes.
There are a variety of different garage types or styles available, but the first thing you should consider is if the garage should be attached or detached from the home. A detached garage offers many advantages not least of which is keeping petrol and oil fumes self-contained and being easier to extend or convert if required, plus you can add a door to give direct access from the main house. But often there will simply not be enough room and the garage will have to be attached in any case.
Whether a garage is attached or detached, you should ensure that it is safe and secure. Garages are popular with thieves as they are known to often be easy targets and if attached may offer a method for burglars to gain access to the property. So always have locks fitted on all windows and doors, also consider installing CCTV cameras for peace of mind (especially if the garage is not overlooked by neighbours and can not be easily seen from the house). If you are considering converting the garage into a living space in the future, then you should seek professional advice from an architect or reputable building contractor before starting.
Doing it Yourself
If you're looking to keep the price down, then you may consider building the garage as a DIY project. But you should be aware that this is a big project that will involve a lot of physical labour and can take some considerable time. However, because it's inside your home, you can build at your own pace with minimal disruption. But even if you are an experienced builder, chances are you will not do all the work yourself, plus you will still perhaps need the completed work to be inspected and signed off by a professional. Building a garage still isn't cheap, but it is cheaper than paying someone to do it for you (as long as it is done right first time with no mistakes)! It is possible to build a beautiful detached double garage on a DIY basis, for much less than £20,000.
The job will entail first digging foundations to a standard depth then pouring a simple ground floor concrete slab, constructing four external walls with steelwork, lintels and piers as required. Then adding the roof structure and covering in felt, battens and tiles. The guttering and drainage will then be added including fascias, gable claddings, soffits and a barge board. Finally, the garage doors can be fitted and any paintwork and internal finishing can be done. if this all sounds like a lot of work, then that's because it is a lot of work! if in doubt, hire a professional builder.
Last updated by MyJobQuote on 5th February 2020.