Drain Survey Cost
Price information and guide to drain surveys.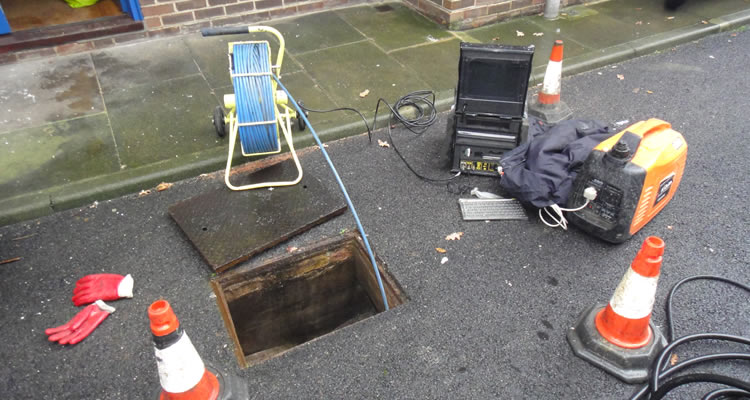 The average cost for a CCTV drain survey is around
A drain survey typically takes around 2 hours
£90
If you have recently moved into a new property and just want check it out, or are you experiencing poor drainage and are not sure exactly what the problem is. Then you could look into hiring someone to carry out a CCTV survey of your property drains. This survey will allow you to determine if your drains need unblocking or repairing.
Most often these types of survey are carried out before people move into a new property and a professional camera engineers can do a full drain survey in a single day, inspecting all the pipes and drains letting you know if there are any repairs which may need to be carried out to prevent future blockages. Minor blockages can usually be removed while doing the survey and will typically be included in the cost.
Typical CCTV drain survey UK prices
| Job Description | Duration | Material Cost | Labour Cost |
| --- | --- | --- | --- |
| Basic survey to identify blockage | 1 hour | £0 | £90 |
| Full survey with mapping of the drains | 3-4 hours | £0 | £350 |
Things to consider about drain surveys
Drain surveys can be very useful in determining the condition of your existing pipework and identifying any blockages. These surveys are often used to diagnose drains that keep blocking, even after being cleaned out using a pressure wash. The most common drain problems causing blockages are cracked or collapsed pipes, caused by deterioration of the materials, by tree roots, or by other accidental excavation.
CCTV inspections in the past were very expensive, but in recent years the cost of this technology has reduced considerably so be very wary of expensive survey prices, even a large drainage system should not cost more than a few hundred pounds, with the average cost being much less.
Check exactly what is included in any prices, some companies will clear minor blockages free of charge while carrying out the survey, whereas others will charge extra, so ensure when comparing quotes you are doing so on a like for like basis.
Doing it Yourself
A drain survey is a fantastic way of checking out your drainage system and locating any problems. So, you may be thinking you could perform a DIY drain survey rather than use a professional service and save a lot of cash – but is it worth it? Well, first of all, these surveys are not that expensive in the first place, often costing less than a hundred pounds, so you are not saving a fortune! Secondly, professionals will be fully equipped with industrial standard cameras and drain rods, when doing a DIY survey you will likely have to buy or hire this equipment to tackle the survey.
Then you need the experience to fully understand the footage and identify the problem, plus jetting equipment to remove any small debris you find. You could the equipment on eBay and hope for the best, but cheap setups are likely to break or malfunction, ending up a big waste of time and money.
Plus you need to know how to use drainage rods properly otherwise you could even potentially end up leaving equipment in your drain causing additional blockages for which you will have to pay a professional to remove! So it is possible, and not that uncommon, for DIY drainage jobs to end up costing more money than getting the professionals in to do the job in the first place!
Drain survey tips
The cost of CCTV surveys has dropped dramatically in recent years
It is not worth tackling this as a DIY job
Most companies will remove minor debris and blockages as part of the survey
When buying an old property it is a good idea to have a drain survey carried out
FAQ's
What is involved with a CCTV drain survey?
CCTV drain surveys involve feeding a camera into your drains to identify and pinpoint leaks, blockages and any other potential issues.
Why should I get a CCTV drain survey?
If you have experienced recurring issues with your drains such as slow flushing toilets and nasty smells coming from your sink, then a CCTV survey can identify the root cause so the problem can be resolved for good.
Would a CCTV drain survey be useful when buying an older property?
Yes, older homes, or houses with a history of drainage issues, could benefit from a CCTV drains survey to identify existing problems as well as avoiding any potential troubles in the future which could affect the property price.
What type of survey would I need for buying a new home?
For a home buyers report on the property drains you will need a fully comprehensive survey to provide a full report which can be passed on to your insurance provider.
Are there different drainage pipes and if so will this affect the survey price?
Pipes come in many different sizes, but the most common by far in the UK is the 100mm pipe most often found in domestic properties. These standard pipes are usually surveyed using a push camera, whereas for smaller bore pipes a mini cam is often used. But whichever type of camera is used the survey price should be unchanged and you should just be charged the standard fee. For larger commercial pipes a crawler unit is required for which an additional fee would be charged.
Last updated by MyJobQuote on 7th May 2019.