Drain Survey Cost
The average cost of a drain survey is about £250. This price depends on multiple factors that are detailed below. A very basic survey can be as low as £90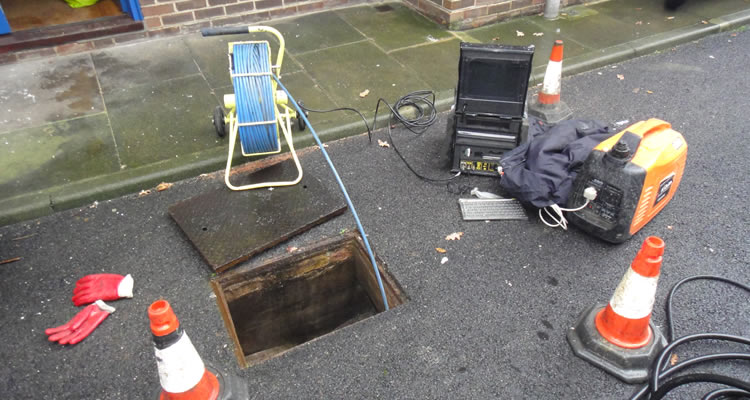 Average Cost of Drain Survey:
Depending on the complexity of the job, it usually takes: around 2 hours
£250
How Much Does a Drain Survey Cost?
Drain surveys can be very useful in determining the condition of your existing pipework and identifying any blockages. These surveys are often used to diagnose drains that keep blocking, even after being cleaned out using a pressure wash.
The most common drain problems causing blockages are cracked or collapsed pipes, caused by the deterioration of the materials, by tree roots, or by other accidental excavation.
CCTV drainage surveys in the past were costly. Still, in recent years the cost of this technology has reduced considerably so be very wary of expensive survey prices, even a large drainage system should not cost more than a few hundred pounds, with the average cost being much less.
CCTV drain survey cost, inspection and reporting is typically based around the size of the property and drainage system that's being surveyed, and this is where the price changes for each person.
The standard cost of drain camera inspection usually falls between £100-£400, with the average price being £250 for a standard size house inspection and mapping of all the drains, where a basic survey is required to identify the problem is near £90.
Drain Survey Prices
Below are some estimated costs of hiring a surveyor to undertake a drain inspection and survey.
| Job Description | Duration | Material Cost | Labour Cost |
| --- | --- | --- | --- |
| Basic survey to identify a blockage | 1 hour | £0 | £90 |
| Full survey with mapping of the drains | 3-4 hours | £0 | £350 |
| Basic drain and sewer inspection | 1-2 hours | £0 | £150 |
| Locating drain and sewer blockages with a CCTV camera | 1-3 hours | £0 | £250 |
| Full survey with Robotic crawler CCTV cameras | 1-3 hours | £100 | £250 |
| Full survey with Push CCTV drainage cameras | 3-4 hours | £200 | £300 |
Additional Costs
At My Job Quote, there are a variety of articles helping you price up jobs within your property. Other jobs you may need to complete when hiring a tradesperson to undertake a drain survey include cleaning and unclogging drains; this may be required straight away after a survey takes place, costing around £100 and taking between 1-2 hours.
You may also want to install a soakaway drain below your driveway, this is a more intricate job and can take anywhere between 1-3 days, costing anywhere around £500-£1,000 depending on which litre of soakaway you choose.
If your drain survey shows that your line is damaged, then you'll need to repair the drain line breakage, this is another large job which will cost around £850, and can take anywhere between 1-2 days.
Labour Costs and Timescales
The time it takes to complete a drain survey differs depending on the entire length of the home's drainage system. Typically larger houses have a lengthy drainage system, this will take the engineers longer to complete as they will need to make sure that the drain CCTV has covered every corner to ensure an extensive and thorough survey.
The price of labour will differ depending on the type of survey you want and the size of the drainage system fit. The cost for a standard survey to identify what and where the blockage is coming from can cost around £90, whereas a full CCTV survey which includes mapping of the drains can cost about £350.
What is a Drain Survey?
If you have recently moved into a new property and just want to check it out, or are you experiencing poor drainage and are not sure exactly what the problem is. Then you could look into hiring someone to carry out a CCTV survey of your property drains.
This survey will allow you to determine if your drains need unblocking or repairing. Most often, these types of surveys are carried out before people move into a new property, and a professional camera engineer can do a full drain survey in a single day.
This will involve inspecting all the pipes and drains - letting you know if there are any repairs which may need to be carried out to prevent future blockages. Minor blockages can usually be removed while doing the survey and will typically be included in the cost.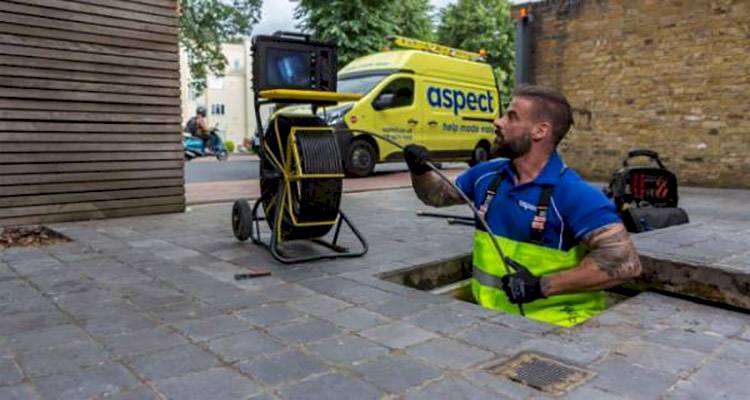 In short, a standard drain survey is a thorough report which inspects the current state and circumstance of your drainage system and figuring out precisely what has caused the issue and how a professional can resolve it.
An expert surveyor will use top of the range technology and CCTV cameras which will enable them to make their way through the entire pipes and drainage system of your property. A pro can also inspect pipes above the ground, such as storage tanks, ducting systems, downpipes, and vertical chutes.
Cost Factors of a Drain Survey
A drain survey and report can usually fall anywhere between the price range of £100-£300 depending on a few different factors. Below are a few points of what may affect your cost factors when hiring a surveyor for a drain survey.
Type of house
Different types of properties tend to require their own unique drainage specification depending on how the house has been designed. Some homes have more intricate designs than others, with winding dips and sharp corners, wider pipes will need a large camera to correctly frame the piping structure which can be more costly than a miniature camera for small pipes.
Length of drain
As to be expected, a larger household will have a bigger drainage system which will take longer for a camera to inspect. The average price for a CCTV inspection for a larger property is between £350-£450 and can take up to 4-6 hours.
Ease of access
Not all drains are easily accessible, and it may hike up your prices if you have to excavate ground or hire someone to locate the entrance/exit to your drain. This can add an extra £100-£300 worth of labour costs and additional time onto your overall job.
What's Involved in a Drain Survey?
CCTV drain surveys involve feeding a camera into your drains to identify and pinpoint leaks, blockages and any other potential issues. Below is a general step-by-step guide to what a drain survey inspection entails when hiring a tradesperson.
Inspection
The technician will come ready with various equipment ready to inspect the drains, including a waterproof camera, access rods, remote-operated crawlers, and solar units. Once set up, the engineer will gain entry to your drainage system and position the CCTV camera inside, pushing through the entire house system with the access rods.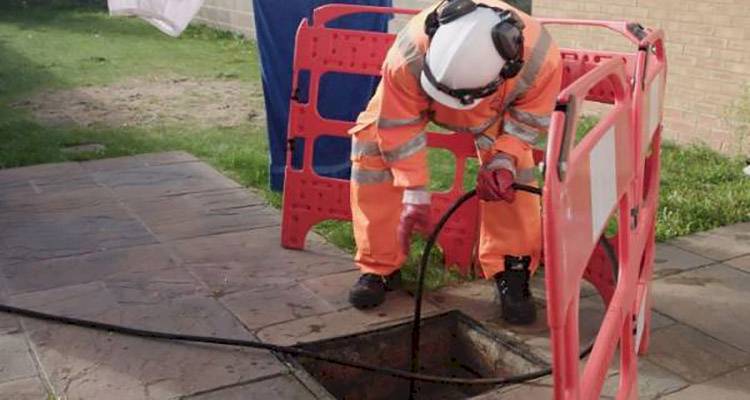 CCTV survey
Once the camera has completed a full inspection of the entire property, the CCTV footage will be fed back to the engineer. Once the footage is ready, the engineer will examine the condition of your drains and drainage system, discovering any potential blockages, infestations, corrosions, rusts, or infestations.
Results
The engineer will be able to report their findings fairly quickly on the condition of the drain, as well as their advice and recommendations on what you should do, e.g. cleaning, repairs. Depending on how urgent the issue is, you'll be able to discuss with your technician how to resolve the issue and book in for a repair appointment at a later date.
Can I Conduct a Drain Survey Myself?
A drain survey is a fantastic way of checking out your drainage system and locating any problems. So, you may be thinking you could perform a DIY drain survey rather than use a professional service and save a lot of cash – but is it worth it?
Well, first of all, these surveys are not that expensive in the first place, often costing less than a hundred pounds, so you are not saving a fortune for your budget!
Secondly, professionals will be fully equipped with industrial standard cameras and drain rods, when doing a DIY survey, you will likely have to buy or hire this equipment to tackle the survey.
Then you need the experience to fully understand the footage and identify the problem, plus jetting equipment to remove any small debris you find. You can buy the equipment on eBay and hope for the best, but cheap setups are likely to break or malfunction, ending up a big waste of time and money.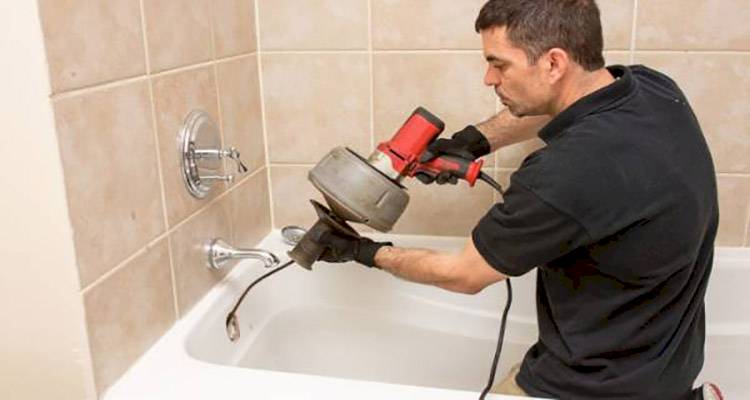 Plus you need to know how to use drainage rods properly; otherwise, you could even potentially end up leaving equipment in your drain causing additional blockages for which you will have to pay a professional to remove! So it is possible, and not that uncommon, for DIY drainage jobs to end up costing more money than getting the professionals in to do the job in the first place!
Building Regulations & Planning Permission for Drain Survey
A drain survey doesn't require any building regulations or permission as the survey is a type of planning permission itself, it's ideal for homeowners who want to make any changes to their interior or build over the current drainage system.
The survey is intended to establish the home's existing drainage system, mapping out the lay of the drainage, and pinpointing ownership (e.g. water company). More intricately, it will help figure out the depth of the drain and direction of flow, as well as pipe shape, size, diameter, and state.
This is an incredibly important job for contractors to find out the current condition of the drain, as well as architects to plan the design before going ahead with any designs for building work to take place.
Do I Need a Drain Survey?
If you have experienced recurring issues with your drains such as slow flushing toilets and nasty smells coming from your sink, then a CCTV survey can identify the root cause so the problem can be resolved for good.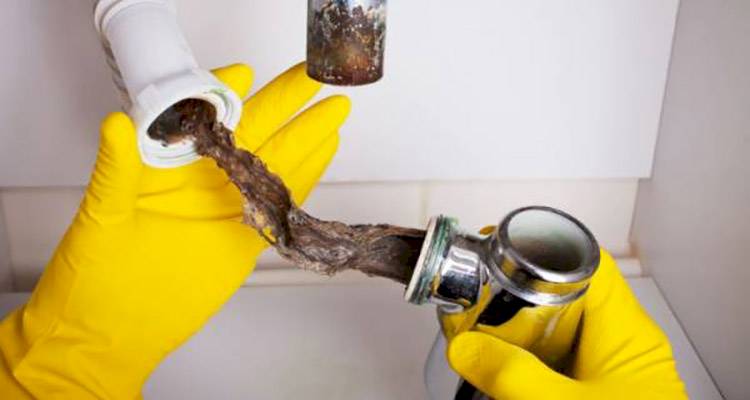 Bad smell
Bad smells coming from your drains may mean something is up. After frequent shower usage, our drains tend to build up with dirt, grime, clogged hair, soap, and any other bodily debris that gets washed down. All of these things can create foul odours and block up the drain, meaning you'll need to complete a drain survey to find the culprit.
Buying/selling
Homebuyers or sellers are recommended to complete a drain survey; this is something that most mortgage providers and insurers will require before becoming involved with the property. The surveys will determine whether the drains in the house suffer from issues including faulty pipes, blockages, intrusions from tree roots, or underground collapses.
Building over
If you're building over an existing drain, then you'll need to carry out an extensive drain survey to make sure that you don't trap any blockages or sewage in your drainage system. This is extremely important so that you can avoid any future issues which may cost you even more money in repairs.
What Can a Drain Survey Find?
The main conclusion of a drain survey and report is to figure out what issues or problems your pipes and drainage system might be holding, or what time, weather and chemicals have done to the pipes themselves. Below is a list of the general reasons for a drainage report and what they can find.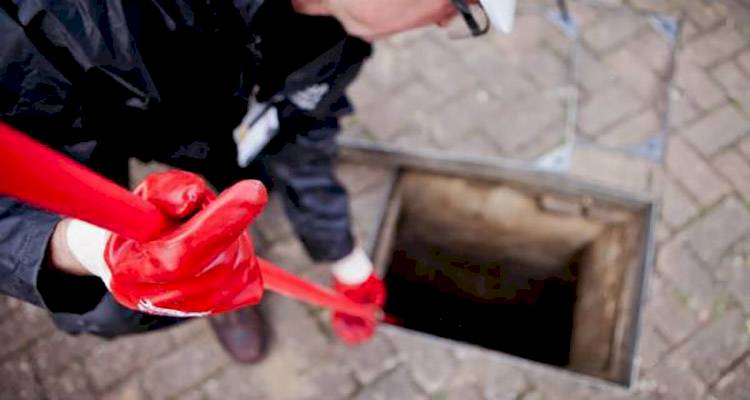 Blockages
Tree roots and blockages are a common issue with drains; they can acquire access by seeping through cracks or fractures that are found on the pipe's surface. You'll be able to notice this if your water is flowing slowly as the tree root is making the water difficult to pass through the drains.
Collapsed Drains
Collapsed drains can be hard to notice and are caused by regular blockages and flooding. Things to look out for include bad smell, slow running water, damp and building damage.
If you suspect you have a collapsed drain, then you should contact a professional to inspect your drainage system. If they find a collapse or leaking drain, then they'll typically have to excavate the ground before fixing and replacing the pipes.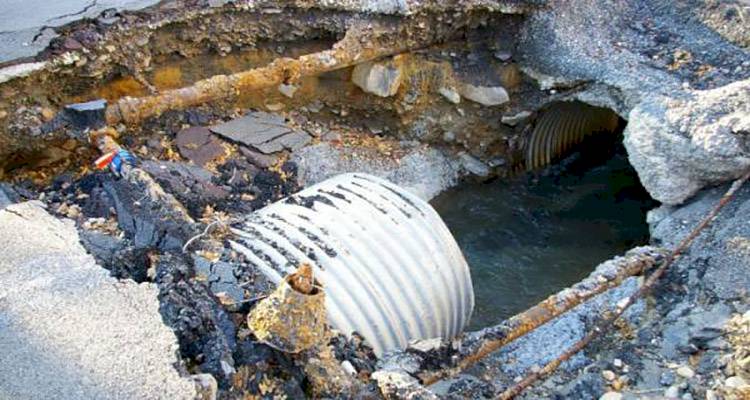 Animal Infestation
During the winter months, you may find that furry creatures like to nestle inside your drains for warmth and shelter, causing a lot of problems for you and your house. Animals carry a host of diseases including salmonella, tuberculosis, fleas and ticks, which can find their way to your house's interior.
Be aware of any droppings and sounds throughout the evenings, and if you suspect an infestation, you must act quickly. The first step is to contact pest control to clear the area, once safe, you'll need to undergo a drain survey to check that no other parts of your drains have been damaged in the process.
Corrosion
Corrosion, wear and tear, and rusted pipes are all issues that will happen to every drainage system at some point. These things tend to occur because metal pipes react to different chemicals and minerals, as well as general rusting from cold air, dirt, and frozen water within pipes.
It's essential to get your pipes, and drainage checked if your water starts running colder, slowly, and with a foul odour.
Things to Look Out For Before a Drain Survey
There are many indications that suggest there is something wrong with your drains and prompt you to have a drain survey. It's crucial that you know exactly what to look out for when something is wrong with your pipes and here are just a few:
Water Backing Up
Regular plumbing usage can cause a large amount of sewage backup or a plumbing issue elsewhere. You'll be able to notice this if your toilet is making funny sounds after you flush your toilet that you're not used to hearing, this could mean that your water has been blocked up and is trying to find a new exit.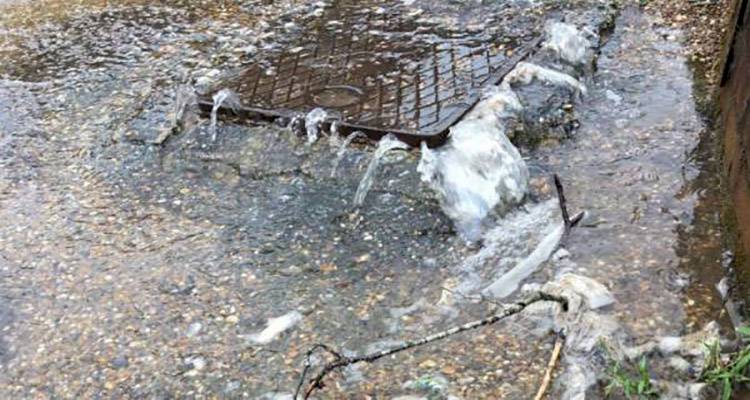 Blocked Drains
A blocked drain can happen after water backs up and gets clogged. Again, if you hear funny noises or your water is coming out slow or dribbling after being used, then it may be a warning sign that somethings wrong. This is especially the case when your least-used drains are having trouble working correctly.
Toilets Aren't Flushing
If your toilet isn't flushing properly and isn't relieved after plunging, then there's probably an issue in your drainage system. A drain survey will be your best option to figure out the problem before any more water gets clogged up and causes damage or spilling.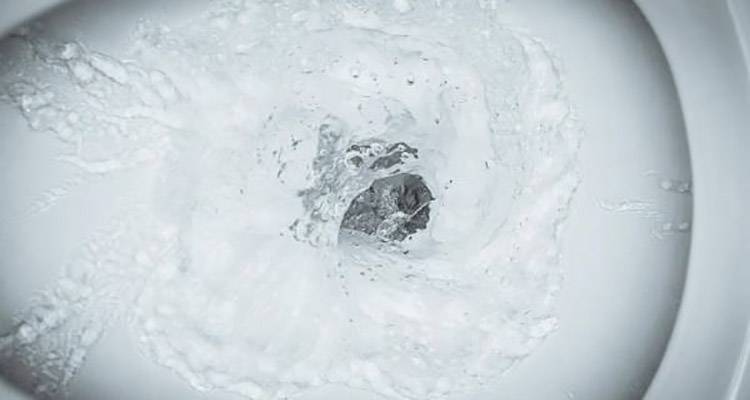 Bubbles
Look out for bubbles forming around your drains when showering, bathing or washing your hands. Bubbling from water can mean that air is trapped in the train as the water attempts to flow through.
You may want to test this out with several drains in your property before hiring someone to do a drain survey just to make sure it's not a one-off.
Hiring Contractors for Drain Survey Checklist
Check exactly what is included in any prices, some companies will clear minor blockages free of charge while carrying out the survey, whereas others will charge extra, so ensure when comparing quotes you are doing so on a like for like basis.
Make sure your surveyor has the correct qualifications including a completed CCTV drain surveying training such as the NADC Certified Drain Surveyor (CDS) course.
Make sure to talk to a few different surveyors and see all your options, asking for a handful of quotes before locking in on one tradesman.
Confirm that your surveyor is fully authorised to complete a drain survey and report, and has completed jobs like this in the past. Ask for previous pictures and references from their former clients and jobs.
Sign a written agreement with your chosen surveyor before any work takes place, ensuring that you both have a clear outline of the job specification and what costs will be included.
Finally, remember to ask for a receipt or payment confirmation to protect you from any possible disputes in the future.
FAQs
What will a CCTV drain survey report include?
A thorough drain survey report should include the results of pipe diameters, material, invert levels of accessible manholes, length, direction of flow, drain usage, and water levels.

They should also have images of all the observations, a plan of the manholes, as well as a conclusions/findings page with all the recommendations and a playback DVD of the entire report with videos and images of each drain.
Are there different drainage pipes and if so, will this affect the survey price?
Pipes come in many different sizes, but the most common by far in the UK is the 100mm pipe most often found in domestic properties. These standard pipes are usually surveyed using a push camera, whereas for smaller bore pipes a mini cam is often used.

But whichever type of camera is used the survey price should be unchanged, and you should just be charged the standard fee. For larger commercial pipes a crawler unit is required for which an additional fee would be charged.
What type of survey would I need for buying a new home?
For a home buyers report on the property drains, you will need a fully comprehensive survey to provide a full report which can be passed on to your insurance provider.

It's definitely wise to invest in a pre-purchase drain survey so that you can have peace of mind before moving into your new home.
Would a CCTV drain survey be useful when buying an older property?
Yes, older homes, or houses with a history of drainage issues, could benefit from a CCTV drains survey to identify existing problems as well as avoiding any potential troubles in the future which could affect the property price.

Older properties tend to be affected by rust, rotting, corrosion, wear and tear, as well as possible animal infestations in certain areas.
How can I prevent future drain blockages?
The best way to do this is to stop using and flushing non-biodegradable products down your toilet, as well as scraping away any food from plates, heavy oils, fats, and fruit into a separate bin before washing any dishes.

You also must never flush sanitary products including pads, tampons, condoms, or nappies down the toilet. The best way to ensure your drains stay clear is by undergoing an annual drainage survey and inspection.
Sources
https://www.lanesfordrains.co.uk/domestic/services/home-buyers-drain-survey/
https://www.kjcdrainage.co.uk/cctv-drain-survey-cost/
https://www.planningportal.co.uk/info/200130/common_projects/15/drains_and_sewers/3
https://www.coastaldrains.co.uk/blog/cctv-drain-survey-cost/

Last updated by MyJobQuote on 22nd December 2020.