The Cost of Pest Control
You can expect to pay £50-£250 for pest control, depending on the pest and the severity of the problem.
What will this cost guide tell you?
This guide will show you how much different methods and pests will cost you, overall.
So, lets take a closer look at pest control costs...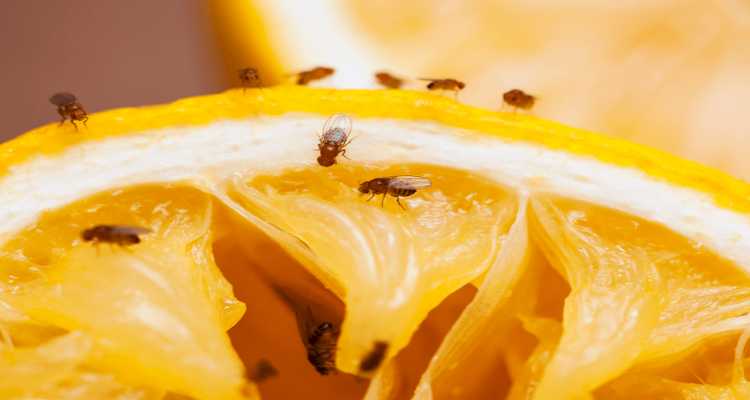 Average Cost of Pest Control Services:
Depending on the complexity of the job, it usually takes: 3-6 hours
£100
How Much Does It Cost for Pest Control?
The cost of Pest Control often varies depending on the types of pests, and when the specialists identify the pests and their location, they will then decide what method will be used. The average cost of treating a single wasp nest or cockroaches is typically £50, whilst the added treatment of carpets and furniture for various fleas can increase the price up to £150.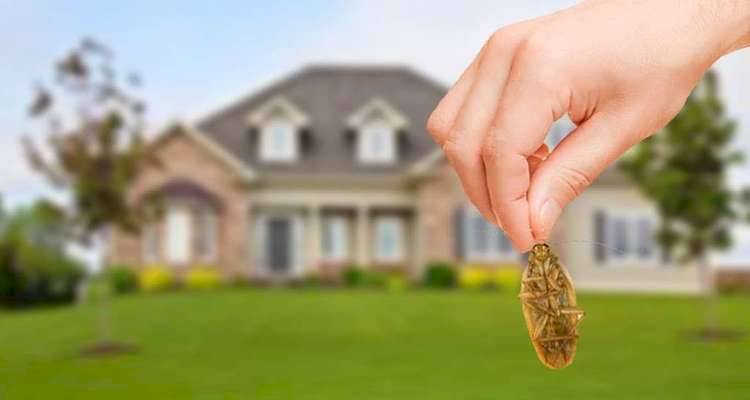 The highest pest control cost is usually bed bugs due to their stubbornness to let go from your warm furnishings, taking longer to complete and often coming back for multiple treatments, with the price reaching up to nearly £250 in some cases. This can be higher if bed bugs have infiltrated their way into several rooms of your household.
Pest Control Prices
Below is a general outline of various pest control jobs, including the amount of time it would take to complete and their average cost when hiring a pest control specialist.
| Type of Job | Avg. Time | Avg. Cost |
| --- | --- | --- |
| Removing wasps nest | 1-2 hours | £50-£80 |
| Treating ants | 1-2 hours | £50-£100 |
| Treating cockroaches | 1-2 hours | £50-£100 |
| Removing rodents | 2-4 hours | £75-£150 |
| Treating squirrels or moles | 2-4 hours | £75-£125 |
| Treating furnishings and carpets for removal of fleas | 3-5 hours | £90-£160 |
| Bed bug treatment and removal | 5-8 hours | £150-£200 |
Supply Only Costs
Below are the average costs of supplies and products which you can buy in-store or online for DIY pest control, including the type of treatment and which pest you can use it for.
| Treatment | Type of Pest | Avg. Cost |
| --- | --- | --- |
| Pesticide spray | Ants, bugs, wasps, moths, flies, cockroaches | £5-£10 |
| Chemical repellents | Mosquitos, ants, cockroaches, | £15-£30 |
| Poisoned bait | Mice, rats, | £10-£20 |
| Traps | Mice, rats, moths, spiders | £5-£20 |
| Insecticidal powder | Moths, beetles, ants, cockroaches | £5-£10 |
Additional Costs
Whilst you have a professional at your home, it may be necessary to complete other tasks in your home, such as clean, replace, or seal parts of your home. If you've been struck by a pest that has affected your furnishings or carpets, then you may need to hire a carpet cleaner for a full clean. This typically costs around £30 for a small room or £300 for an entire house.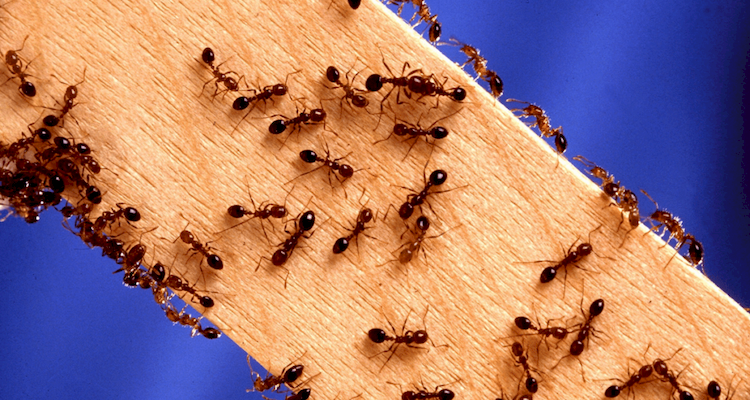 If a pest has managed to worm its way into your home through cracks and openings throughout your entryways, then you're definitely going to want to reseal your windows and doors. The average cost is around £50-£80 per window or door and usually takes up to an hour.
Once this job is complete, you can hire a professional window cleaner for an extra £50 per hour, or you might need to tackle a bigger job of replacing all your windows at around £3,000.
Labour Costs and Timescales
The average cost of labour when it comes to hiring a pest control specialist can be around £150-£200 with the job itself taking no longer than a day, with the specialist coming back on a separate day to check and retreat the area.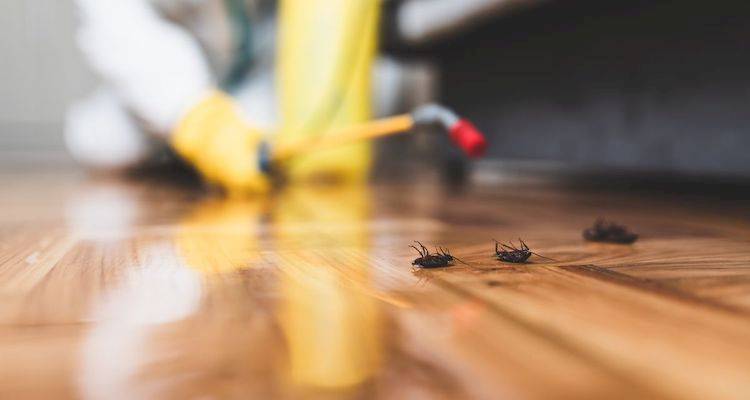 A pest control job can take longer than a day if they find a severe infestation which has made its way into several areas of your home, meaning you and your family may need to evacuate until the area is safe and cleared.
The method of pest control will be decided by both the specialist and the homeowner, making sure they both agree on how best to treat the house. The cost per day is dependent on the type of treatment and how long it takes, usually undergone by one worker.
Cost Factors of Pest Control
Pests come in all shapes and sizes, meaning that the cost of eliminating them from your home can vary between different bugs or animals. Below are just a few examples of the various cost affecting factors when undertaking pest control in your home.
Location
The location of your pest problem is one of the main factors that can affect the price. This can be due to how easy or difficult it is to get into various spaces, or if you have a problem in the basement or loft, this can mean for a broader scale of pests which may have gone unnoticed, requiring more attention.
Type of Pest
The type of pest which is infesting your household will alter the overall pricing for pest control. This is because each pest has its own unique qualities that make it challenging to get rid of, meaning various methods need to be used for each type, with pests ranging from rodents, bedbugs, bees, cockroaches, ants, moles, and squirrels.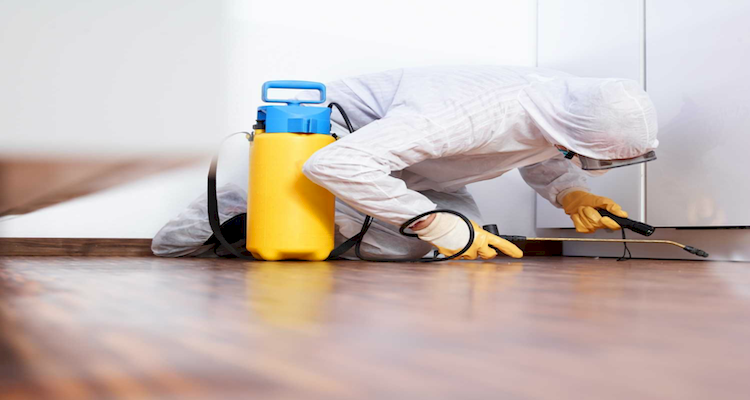 Scale
Often, pests affect a specific area of your house, creating a small infestation which can be treated in one day. However, certain instances such as a large flea or bed bug infestation can take longer, especially if you own a larger household and pest spread to every corner.
Method
There is no one size fits all method of getting rid of pests; each pest has individual characteristics that need to be targeted and considered for their removal needs.
For example, bed bugs can be removed with either insecticide sprays or chemical-free heat pod treatment, both varying in cost and effectiveness with other methods ranging from, traps, poisons, fumigation, removal of habitats, and biological control.
What's Involved in Professional Pest Control
When inviting a pest control specialist into your home, it's important to know the procedure of their visit and what will go down. Below is a general step-by-step guide of what's involved when a professional pest control visits and inspects your home.
Inspection and Examinations
Firstly, a specialist will figure out where the pests have found entry into your home, meaning inspecting doorways, windows, pipes, loft areas, garages and crawl spaces - anywhere where small insects or rodents can easily find a way into a household.
This can take time due to some pests being able to fit through cracks or hidden spaces. After this, it's essential to check around any garden/courtyard/patio area or outdoor spaces surrounding the households before inspecting the moisture throughout the interior.
Once all inspections and examinations have been completed, your professional will collect their data and findings into an official report.
Choosing the Method
After the report has been made, you will sit down with the professional and discuss everything they've found, making sure to inform you of everything that is happening in your home.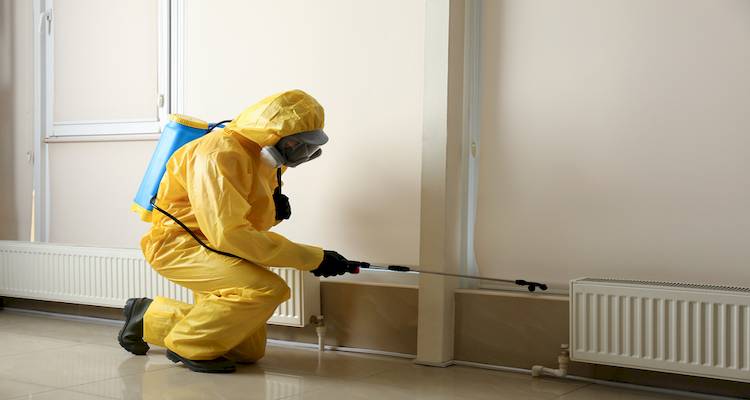 They will make sure to go through every option of removal methods with you and how to prevent any future issues, deciding with your approval on the right one for your specific problem. This is also a perfect time to ask any questions you need answering.
Treatment
If you decide on a treatment method and choose a pest control expert who specialises in the specific process, then they may be able to start work and treatment on your home straight away.
Typically starting with preparing your home and in most cases, it'll be okay for you, your family and any pets to stay in the house. However, if you need to leave, arrangements will be made for you and your family to evacuate safely.
Can I Conduct Pest Control Myself?
In some cases, yes, you can conduct pest control as a DIY job by yourself. When it comes to low-danger pests such as ants, roaches, mosquitoes and flies, you may be able to undertake this job with online tutorials and buying your own pest control products if you're on a budget.
There are various products available online and in-store from many suppliers that can exterminate pests without hiring a professional to do the job, saving both money and time.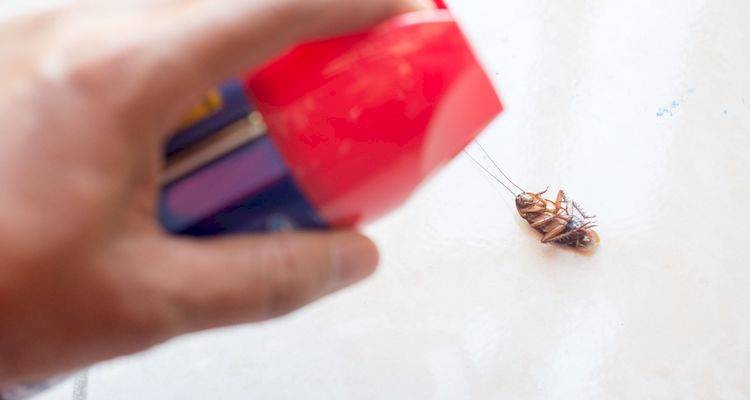 Applying DIY treatments yourself usually needs to be completed every 3-5 months, whereas a professional treatment is typically re-applied once a month. DIY jobs for pest control should only be completed if you're fully confident in your decision and have received professional advice.
If you need a cheap deal, then you may be able to do this yourself; however, pests can seriously damage and be a danger to your home. So, it may be in your best interest to hire a professional, so everything is completed and cleared thoroughly and smoothly.
Building Regulations & Planning Permission for Pest Control
When undertaking a pest control job, it's important to research the building regulations for your household. The control of damage disease and rodent control is within the basic tenet cover of safety and welfare from Building Regulations and the Building Act when researching Paragraph 2.22 of Approved Document H offers guidance on this.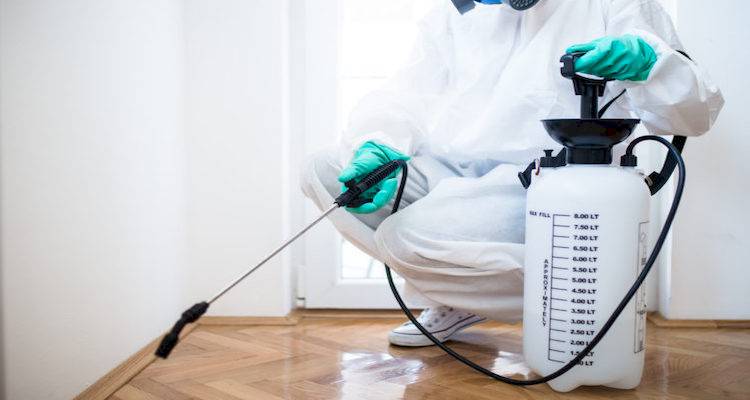 Firstly, you need to make sure that enough information has been collected to ensure that pests have infested your home. When you're positive, contact your Local Authority Environmental Health department to see if they're away from any past issues.
The Damage by Pests Act 1949 ensures that local authorities are required to manage pest issues in households and offer guidance and assistance. However, if you're a private household owner, you may not be authorised for free services from your council and will have to hire a council service or professional company.
Types of Pests
There are a whole range of pests which can find their way into your home. It's crucial you know what type of pest you're dealing with and when to call in for professional help, we've helped you out with a list of the most common pests below.
Rodents
Rodents include mice and rats; they typically cause damage by biting and gnawing on furnishings and electric cables, which can cause fire safety issues. They are also very dangerous to have in your home, with the ability to carry over 12 kinds of parasites and diseases such as salmonella.
Squirrels
Squirrels can also bite through furnishings, with their teeth able to make their way through woodwork, piping and insulation. They also carry diseases and can become hostile when confronted, meaning you should hire a professional to tackle this.
Bees
Bees, hornets and wasps can be difficult to find and require specific instructions when handling these due to pollination with bees. Wasps and hornets are more hostile, and all will need professional treatment to remove to ensure your safety and wellbeing.
Ants
Ants are relatively easy to remove and can be done as a DIY job in most cases; they are most common in outdoor spaces, cold areas and gardens. Most ants can be eliminated with specific powder products.
Cockroaches
A Cockroach infestation is common in busy households and has the ability to nest in walls, ceilings, furnishings and bins. They carry many diseases, and it's important to keep your home tidy and clean to avoid attracting them.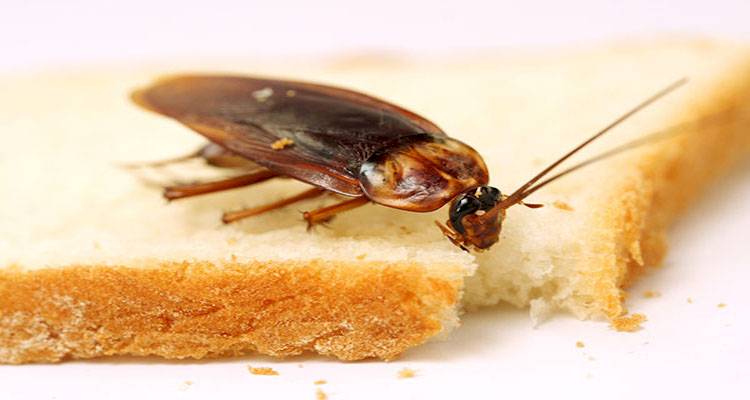 Moles
Moles are pesky creatures who can destroy your garden by producing their own system of tunnels among a large space, eating insects along their way. Moles can be very hard to catch, and specialists will use poisons and traps to catch them.
Bedbugs
Bedbugs are not what you want to snuggle up with at night; they are impossible to see as they are as flat as a piece of paper and can hide through any small cracks. These are very hard to eliminate as they are so hard to see and find, however, you'll know you have them due to red bits on your skin after feeding on your blood.
Pest Control Methods
Depending on what type of pests you have in your home, several different methods are typically used by professionals with varying supplies. Below are a few of the most popular pest control methods.
Traps
Traps and poisons are a traditional pest control method that may not sit well with everyone due to the inhumane procedure that used to be done.
However, professional techniques have proven to be quick, effective and safe, with new devices offering the chance to trap the animal and release it back into the world safely, or fast-working chemical sprays for smaller pests.
Pros
✔ Effective
✔ Quick
✔ Cheaper
Cons
✖ Sometimes inhumane
✖ Poisons can be dangerous
Fumigation
Fumigation is typically used for large infestations that take over the majority of a surface or household and will be needed in severe cases.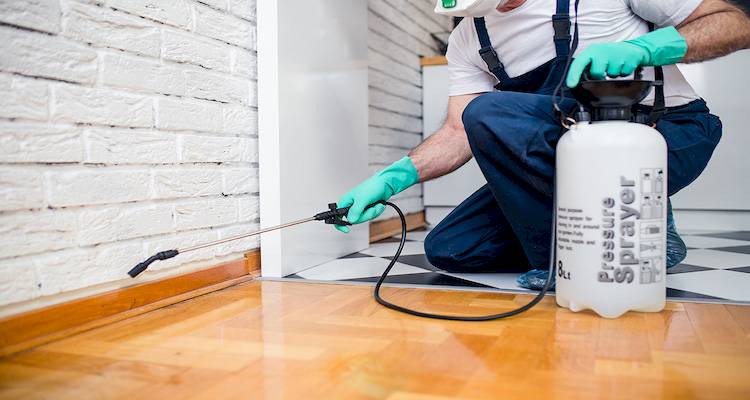 The cost of fumigation is one of the most expensive when it comes to pest control, averaging between £130-£160 and can take up to several days as the entire property needs to be sealed off whilst gas is pumped inside, allowing for an effective and long-lasting solution.
Pros
✔ Very effective
✔ Safest method
✔ Long-lasting solution
Cons
✖ House is unusable during
✖ Expensive
✖ Invasive
Habitat Removal
This method of pest control is often one of the fastest and gentle methods of pest control. By removing what's attracted them to your home in the first place, means for a relocation back to their natural habitat.
For example, rats and flies will want to stick around any mounding piles of rubbish and waste, whilst damp areas attract smaller insects and termites, especially inside cracks and leaks. It's especially important to search through the attic and basement if necessary as they are usually secluded, dark, warm and accessible for pests to make a base.
Pros
✔ Fast
✔ Humane
✔ Cheap
Cons
✖ Potentially dangerous
✖ Needs re-visits
✖ Hard to find all infested areas
Biological Control
If you're looking for the most natural route for pest control, then biological control is a great method to escape the guilt and damage of harmful chemicals or poisonous traps.
The elimination process consists of bringing predators into the natural environment to pursue the pests through natural selection to balance out nature. This is suited best to large land areas and grounds where nature can take its course.
Pros
✔ Restores natural balance
✔ No use of harmful chemicals
Cons
✖ Doesn't guarantee secure pest removal
✖ Hard to track
Benefits of Pest Control
Observing and removing pests from your home is vital for a happy and healthy property and lifestyle. Below are several benefits that come from pest control practices when pests unwillingly enter your home.
Health
Pests are one of the biggest culprits for bringing disease into your home, cockroaches, rats, mosquitoes and houseflies all carry various diseases which can be passed on to humans, ranging from mild illness to life-threatening. Therefore it's extremely important to check and remove pests from your home as soon as possible, ensuring expert guidance and professional advice.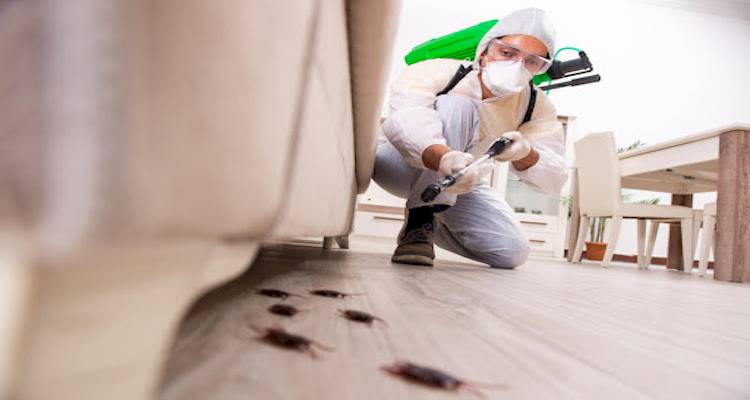 Safety
Not all pests are small and harmless; some can be dangerous to both you and your home. To avoid bites or aggressive pests, it's always best to call in pest control experts to safely remove harmful pests without putting you or your family at risk. Some bites or nips can even lead to allergic reactions, damaging your health and putting you in danger.
Peace of Mind
Most importantly, ensuring that all pests have been removed safely from your property will let you rest easy at night and not step on eggshells throughout the days. Worry can be caused when your health is at risk, especially when pests multiply at an alarming rate, so as soon as you spot pests in your home, call in pros to keep everyone safe!.
Hiring Contractors to Perform Pest Control Checklist
Although it may be tempting to take on your own pest control as a DIY job, it's often much safer, humane and easier for a qualified specialist to take the reins.
A specialist will identify precisely what pest is causing harm and the best course of action to take with treatments and methods. However, you may have never had to deal with this before and don't know what to ask. Below is a checklist of what to ask or think about when hiring pest control UK.
Get several quotes from different pest control experts to ensure you're in the right ballpark with costs and to make sure you're choosing the best person for you.
Legitimate pest control specialists will perform a review and offer guidance for free before any work takes place
Check that they are insured and covered for any damages, as well as talking to previous clients for references and pictures.
Ask if they are a part of a trade association and are qualified to complete the job, including being a member of either the British Pest Get a handle on Association (BPCA) or the National Pest Technicians Association (NPTA).
Make sure that their chemicals comply with the Control of Pesticides Act 1986 and the Control of Substance Hazardous to Health Regulation 1994, when using pesticides.
FAQs
Who is responsible for pest control in a rental property?
If you're renting a property, it is the landlords' responsibility to let maintained and habitable living quarters. It is up to the tenant to inform them of the issue, and they should take it from there if a structural issue or property flaw caused an infestation.
What is biological pest control?
Biological control is a form of pest control which is considered the most humane, using living organisms and natural predators to control pests, aligning natural order.

It is done through human management and allowing a natural predator, parasite or disease organism into the affected area and letting nature take its course.
How many babies do rodents have?
Rodents such as mice and rats tend to have large litters, making removal imperative before they give birth.

Mice average around 5-10 babies per litter, whilst rats can have anywhere between 8 and 15, with some bizarre cases stretching up to 20! This can make rodent infestations hard to tackle as they are persistent and last longer, meaning you will need regular pest control visits and constant observation.
Is it safe to use over the counter products myself?
There is a wide choice of over the counter products to choose from and are often the most popular course of action when it comes to small infestations or mild pests.

However, they are not always an effective quick fix and can damage your issue as the pest will start to become residents to the pesticide, making it difficult for experts to get rid of the problem. If you have a large infestation or are not sure about what to do, then always call in for professionals through independent companies or council pest control.
Can I remove all pests from my property through tenting?
In short, yes! Tenting is also referred to as 'structural fumigation' and is used for extremely large or dangerous infestations when other pest control methods are not suited, and for various termites.

Tenting is a big job and can take up to 72 for professionals to install, lay, fumigate and aerate the property, meaning you will have to vacate the premises during this time.
Sources
https://www.gov.uk/pest-control

Last updated by MyJobQuote on 28th June 2021.