Cost of Demolition
In this guide, we're going to explore everything you need to know about demolition, the different types of demolition available and all the costs associated with these types of jobs.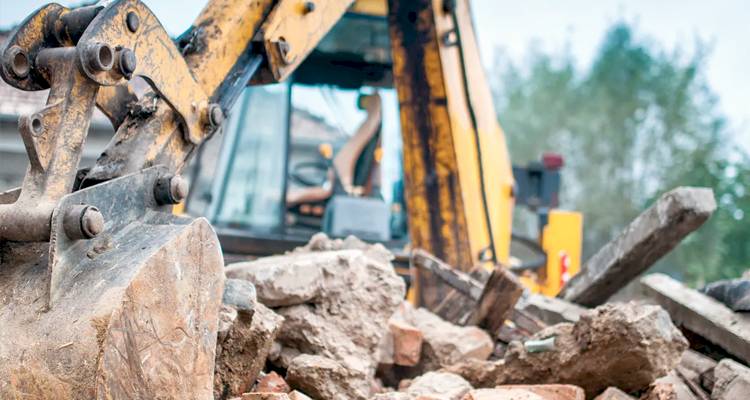 Average Cost of Demolition:
Depending on the complexity of the job, it usually takes: 1 Week
£6000
How Much Does Demolition Cost?
As the old saying goes – "You need to break a few eggs to make an omelette" - and demolishing an old house to make way for a new one is a necessary step for those people wanting to build their own property from the ground up.
Of course, demolition is also necessary on a smaller scale too with sheds, garages, old extensions and other structures needing to come down for further home improvements to be made.
Now, demolition can be a confusing thing to budget for. There are things to consider like seeking permission from local authorities, planning the work and thinking about the cost to prepare the base for the new structure being put in its place.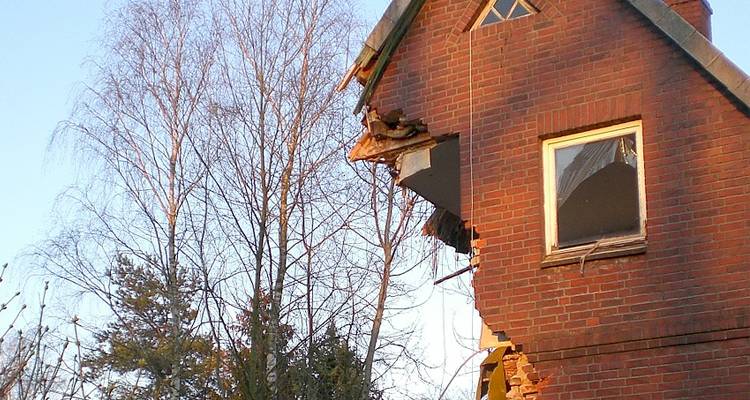 Of course, the cost of demolition varies greatly depending on what you're demolishing. If you need an old shed breaking down, it will cost far less than bringing down an entire 4-bedroom home.
To give you a little idea of how much you're likely to pay for different types of demolition, we've provided a handy pricing table below. However, all of these prices are estimates and do change based on a variety of factors.
We'll discuss these cost affecting factors in more detail throughout the guide, but they mainly revolve around the size of the job, any potential complications and the region you live in.
Demolition Prices
| Demolition Type | Low Range | High Range | Avg Cost |
| --- | --- | --- | --- |
| Small house (80-120m2) | £4,000 | £9,000 | £6,500 |
| Large house (200-250m2) | £12,500 | £30,000 | £22,000 |
| Garage demolition | £1,000 | £3,000 | £2,000 |
| Remove a load-bearing wall | £1,200 | £2,000 | £1,500 |
Supply Only Costs
Demolition jobs are rather different from other trade projects as they involve removing something rather than building it. With this in mind, demolition job quotes typically just cover the cost of labour, however, some materials or resources are still required for the job.
Firstly, waste removal is a huge aspect of the job, depending on what you're demolishing. You will need a large skip for pretty much any job, and for bigger demolitions like entire houses, you're going to be filling them up in quick succession.
Now, this price can actually be offset with the amount of 'credit' you can get for the contractors taking away salvaged materials to be used down the line.
This is basically things like bricks and other rubble that can be repurposed for other jobs down the line, which saves you money in waste removal and reduces the cost of the entire job. The amount will be valued by the contractors when they come to assess the demolition job.
Additional Costs
In this section, we're going to explore some additional costs commonly associated with the cost of demolition work. Now, these costs may not be applicable to everyone, but they are extremely common, so we've explored them a little here.
Removing Partition Walls
Many people find themselves with rooms in their home that simply don't get the use they deserve. This may be an unoccupied box room, an underutilised storage cupboard or a dining room that you'd like to turn into an open plan kitchen and dining space.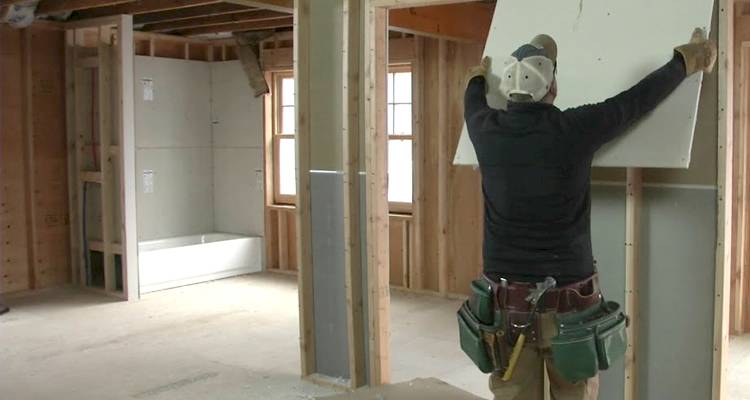 In any case, removing partition walls is a very popular job carried out in homes, but many people are unsure how much they're likely to pay to have this done.
Now, the work will take between 1 and 3 days depending on how complex the job is, and you can expect to pay anywhere between £1250-£1750 for the materials and between £150-£200 per day for labour.
Garden Waste Removal
If you're planning a home demolition, you'll want to have your garden cleared first to not mix up the rubble.
There are a few options for garden waste removal, with the first being the 'Man with a Van' type businesses who will come to your home, load up their van with garden waste and dispose of it for you.
Now, this type of service will range in price from as little as £15 to £300 depending on how much garden waste you have to remove.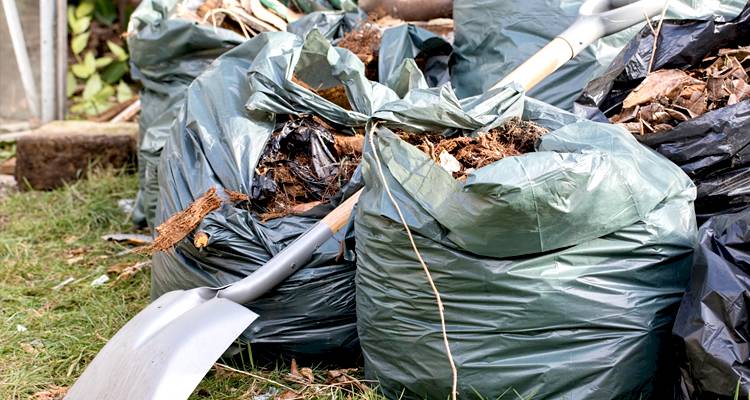 The second option is to hire yourself a skip that will sit at your home for you to fill at your own leisure, and it will then be taken away and disposed of for you. The cost for skip hire can be anything from £70-£400 depending on the size of the skip and how long you want it for.
The final option, which may not be available to everyone, would be to see if your local council offers a garden waste takeaway scheme.
To find out whether this available to you, give your local council a quick call.
Labour Costs and Timescales
Demolition timescales vary depending on what is being demolished. A full 4-bedroom home can take anywhere from 4-8 days, which more complex jobs like terraced or semi-detached homes taking longer.
Demolitions for garages and walls take less time and can usually be completed within a day or two.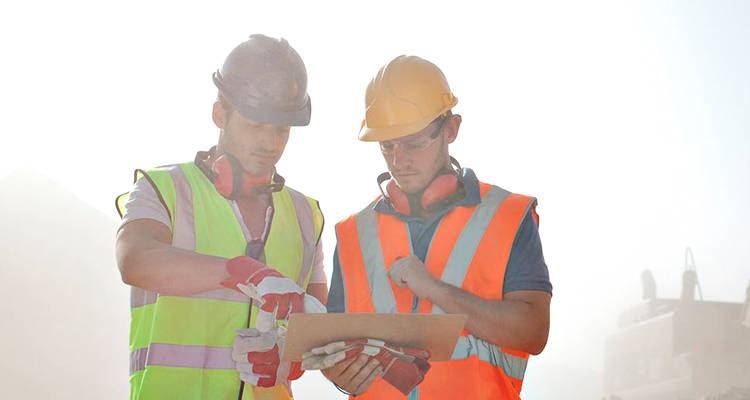 The important thing here is the cost of the labour for tradespeople over this length of time.
You'll pay the contractors on either daily or weekly rates depending on the quoted timescales, which can range from £150-£200 a day per contractor. So, ask the question of how many labourers are required and for how long at the quotation stage.
Cost Factors of Demolition
A few different factors can affect the overall cost of demolition, and we're going to explore them in a little more detail here.
Size and Type of Property
The price of demolition will vary greatly depending on the size of the property. Naturally, the cost of demolishing a 2-bedroom bungalow will cost less than demolishing a 4-bedroom, 3-storey home. However, the type of property can also incur high costs due to the complexity of the job.
If you need to demolish a terraced home, there will be much more to consider from the contractor's point of view with the attached homes and the street it's on. These are all things that are explained and included in the quote when you receive one, so ask any questions you have at that time.
Location of Property
The cost of trade jobs differs from region to region based on a few factors. Firstly, the cost of living is different around the country, so in big cities like London and Birmingham, you'll pay more for a tradesperson than you would in small towns and villages.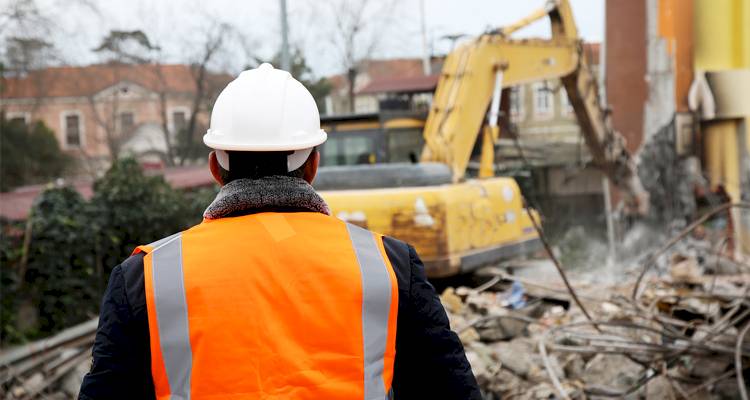 You'll also pay more in those areas due to the density of the population, with more people needing tradesman, allowing contractors to charge higher prices for work.
In small towns and places with a low population density, contractors need to be more competitive than the next to win jobs, so you'll enjoy cheaper rates in those areas. Bear this in mind when you are working out your budget for demolition work.
What's Involved in Demolition?
In this section, we're going to take you through the typical demolition of a small detached home to give you an idea about the process of demolishing a house. Of course, this won't be the same process for every project, but it will give you a brief idea of the steps involved.
First, all services will be cut off from the home, such as water, electricity, gas, phone line and other lines into the home.
A boundary will be made around the construction site for the health and safety of pedestrians and anyone working on the site.
Any hazardous materials like asbestos or similar will be removed from the home before anything is demolished.
There will be a 'soft strip' of things inside the home such as kitchen units, cables, pipes, radiators etc.
All windows, doors, linings and any internal or external timber will be removed next.
The roof's lead flashing and tiling will be removed.
Structural joints will be removed throughout the home.
The demolition of walls will be next, with any salvageable material saved for future use or to be crushed.
Lastly, the contractors will break up debris, foundations and drains no longer in use.
Can I Perform Demolition Myself?
Generally, demolition should be left to trained professionals to ensure that structures are demolished safely and correctly to avoid any injury to yourself or bystanders. Anything larger than a standalone wall shouldn't be attempted as a DIY project, and even simple garden wall demolitions can produce problems of their own.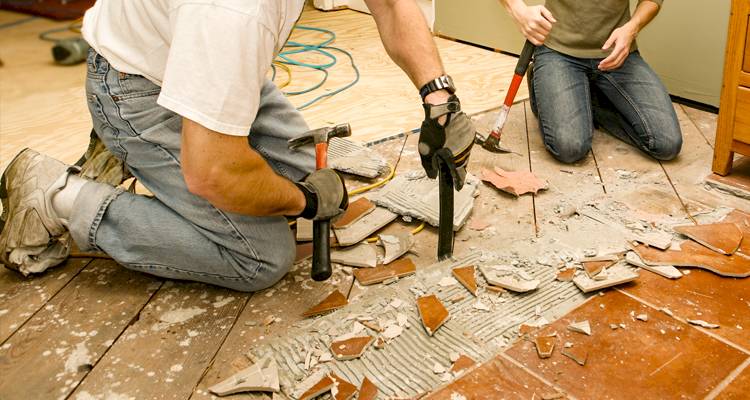 The issue with demolition is that there are often unseen foundations preventing the structures from falling, which can be a struggle to contend with if you don't have the right expertise and tools, and demolitions often impact neighbours and pedestrians.
Building Regulations & Planning Permission for Demolition
Demolition is typically classed as 'permitted development', removing the need for planning permission. However, these development rights can be restricted or removed without notice, so it's best to check with your local authority about the project you plan to undertake.
You should also consider that if you are demolishing anything with attached properties, you will need to negotiate a 'Party Wall Agreement' before any work can start.
Again, speak to your local authority to determine whether you need this agreement before you plan or pay for any demolition work.
Benefits of Professional Demolition
Land in the UK is becoming scarcer and more expensive every year. Building developers tend to buy up the land to build entire estates and complexes on, leaving it tough to buy your own land to build your own home to your specifications and design.
A great way around this is to demolish an existing home, giving you a blank slate to work from in building your home.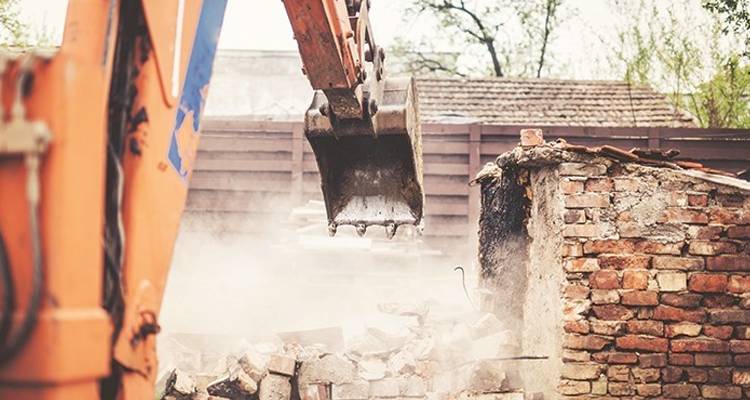 On a smaller scale, demolition allows you to restructure your home in terms of room size and layout without needing to move home, which is often much costlier and stressful.
With professional demolition, you can be sure that your home and the homes around you are safe, and the demolition will be a planned and structured project with little to no worries about mistakes, accidents or costly mishaps, along with the added bonus that safety standards will be met, keeping you completely compliant and safe from fines.
Hiring Contractors for Demolition Checklist
When getting quotes, the best thing to do is to ask a few different contractors to quote your job before committing to one. This will give you a good chance to see who is charging higher or lower than others. But remember, the cheapest option may not be the best option.
Local contractors bring benefits with them, ranging from being close by to attend your home for quotes and the work to probably having completed work for others in the area, giving you a chance to see their work first-hand.
A lot of tradespeople have online portfolios and websites for you to check out their previous jobs and any reviews that they have received from past clients. This is a great way to check them out before hiring them.
Take your time to decide on which company to go with. Read the quotes in detail, ask any questions you have and read any fine print on contracts.
You should always ensure that the contractor working on your property has the correct liability insurance to protect both them and you from any issues further down the line.
FAQs
Do contractors need a demolition license?
While contractors don't require a specific demolition license to carry out demolition work, they need to comply with all health, safety, and building regulations in the area they are working in to protect themselves from prosecution.
How much will it cost to demolish a garage?
The cost to demolish a garage is in the region of £2,000 with everything included, but this can differ based on the size of the garage, how it's attached to your home and where you live.
Are there any risks with demolition?
The benefits of opting for a professional demolition service that you have vetted through previous work examples, accreditations and reviews, is that you can be confident they are skilled in demolishing structures safely and with a clear plan, with no risks involved.
How much is planning permission?
If you contact your local council and find out that you need to apply for planning permission before you can complete any work, it will cost £462 to apply for planning permission in the UK.
Do I need planning permission to demolish interior walls?
Interior wall demolition is classified as permitted development and therefore requires no planning permission.
Sources
https://www.planningportal.co.uk/info/200130/common_projects/13/demolition
https://www.hughesandsalvidge.co.uk/news/how-to-calculate-demolition-costs/
https://www.hiboox.com/the-benefits-of-demolition-in-your-community/

Last updated by MyJobQuote on 15th September 2021.