Gutter Repairs Near Me
A well-maintained gutter system will protect your home from a wide range of problems, from water damage to foundation issues to landscaping erosion.
When your gutters need fixing, finding a reliable gutter repair service in your area is crucial. In the following guide, we'll look at the steps in finding the ideal gutter repair service to ensure your home remains protected from water-related issues.
Let's begin!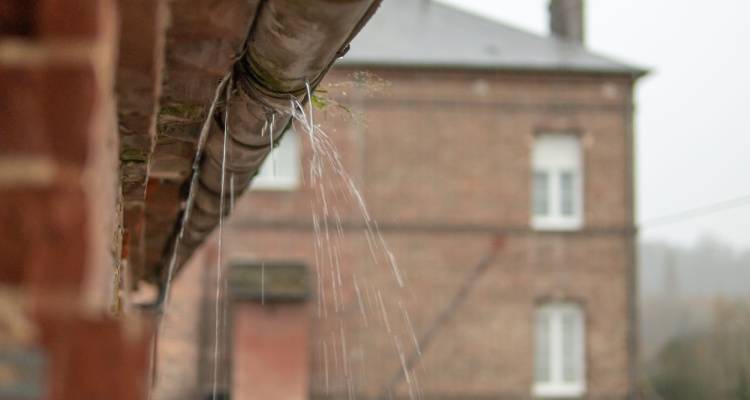 Assess Your Gutter Repair Needs
To begin, you'll need to determine the nature and extent of the gutter problem before hiring someone. Potential issues can include leaks, sagging gutters, clogs and damaged downspouts.
At this point, it's also important to note any specific concerns you have (e.g. the age of your gutter system and the type of gutter material used).
What Can a Gutter Repair Service Do
Here are some of the tasks that a gutter repair service may offer:*
Inspecting gutters
Repair a single gutter section
Repair many gutter sections
Downspout cleaning
Gutter flushing and cleaning
Restoring the external appearance of gutters and fascia
*It's important to be aware that some gutter repair services will offer all the above tasks while others may only offer some. Beyond that, plenty of gutter repair services will offer additional work not listed here.
Utilise MyJobQuote Online Directory
MyJobQuote has a couple of ways to obtain quotes from gutter repair companies in your area. One such way is with our online gutter specialist directory.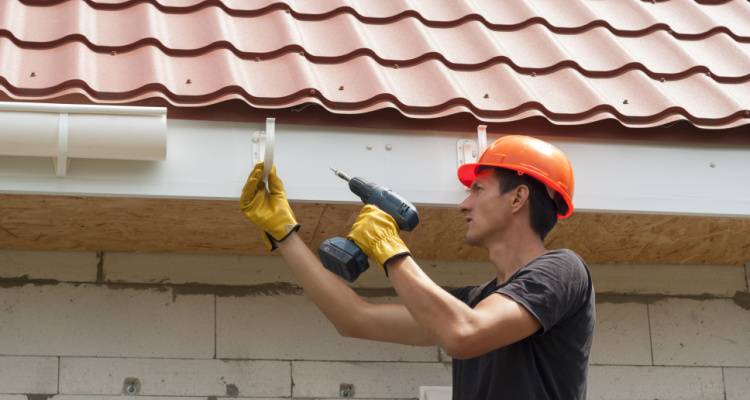 Here, you'll find a range of MyJobQuote profiles from gutter specialists in your area. You can use this tool to explore their reviews, ratings and feedback from previous customers. This information can help you to make an informed decision as to who you should hire.
Verify Gutter Repair Credentials
You'll also want to make sure that the gutter repair service(s) you're considering are properly insured. This can protect both you and the service provider should an accident or any damage occur.
Beyond that, you should request references from past clients of each gutter repair service you're considering. This will allow you to gauge their level of professionalism and the quality of their work.
Request Multiple Gutter Repair Quotes
Along with the points already raised, you'll want to contact several gutter repair services to request detailed quotes for your repair project.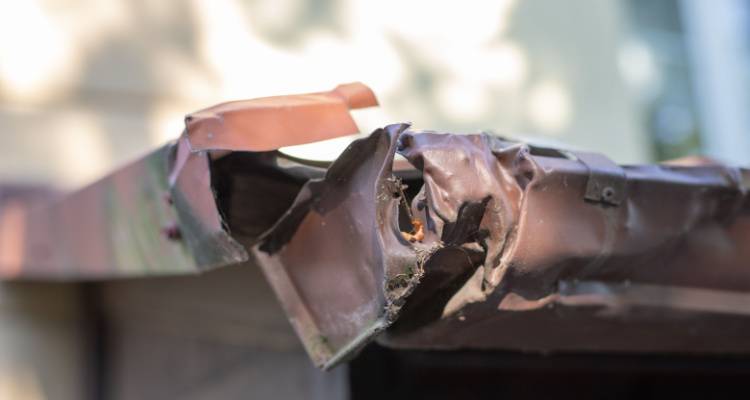 As mentioned, you can do this through our online gutter specialist directory. However, you may prefer to use the MyJobQuote quote form instead. Either way, you'll want to compare details like pricing, services offered and any special promotions or discounts before deciding which gutter repair service to go with.
To use the MyJobQuote quote form, simply take the following steps:
Select 'I need a job doing'
Click on 'None of the above'
Choose 'None of the above' again on the next web page
Fill out the details required, hit continue and follow the remaining steps
Submit your application and wait to receive quotes from gutter contractors near you
Seek Gutter Repair Recommendations
Along with using one of our methods discussed above, you may want to seek gutter repair recommendations from people in your life, too.
This might mean asking your friends, family members, neighbours, or even work colleagues for recommendations. The main benefit of personal referrals is that they generally lead to trustworthy gutter repair professionals.
Discuss Gutter Repair Methods
Another stage of the process is to inquire with each gutter repair specialist you're considering about their gutter repair methods and the materials they use, including whether they specialise in your gutter material type. Examples of gutter materials include copper, aluminium and vinyl.
The point of this step is to make sure that the gutter repair specialists you're thinking of hiring are suited to the job. You'll also want to discuss their approach to diagnosing and fixing gutter issues. This can help ensure thoroughness while benefiting from them being transparent, too.
Confirm Availability and Timeline
Once you've narrowed down your options to one gutter repair service, you need to ensure that the gutter repair service you intend to hire is available for times that work for you and your proposed project timeline. This is especially important if you have immediate issues (e.g. leaks during the rainy season).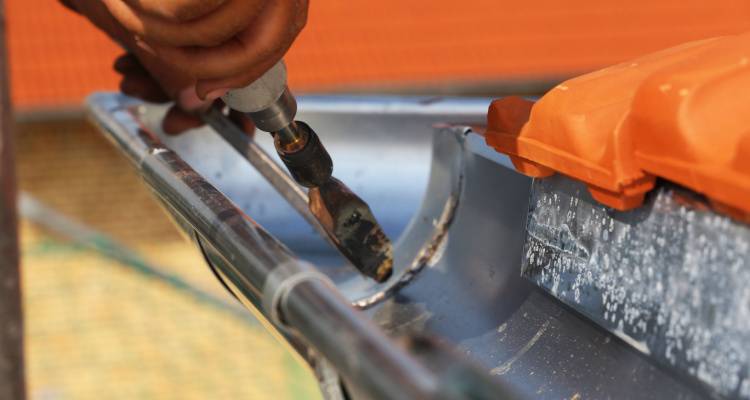 At this stage, you'll also want to discuss the estimated duration of the repair process so you can plan ahead. With that being said, you should factor in that the work may take longer than expected just in case extra time is required.
Clarify Contract Terms
Before officially hiring a gutter repair service, make sure to request a written service agreement. This agreement should outline the pricing, scope of work, payment terms and any guarantees or warranties that apply.
Further, make sure that all your expectations and any special requests are clearly documented in the contract.
Monitor the Repair Process
You may want to occasionally check the progress of the gutter repair service to ensure things are going okay. With that said, be careful not to interrupt the contractor while they are working, particularly as they will be doing so at a height.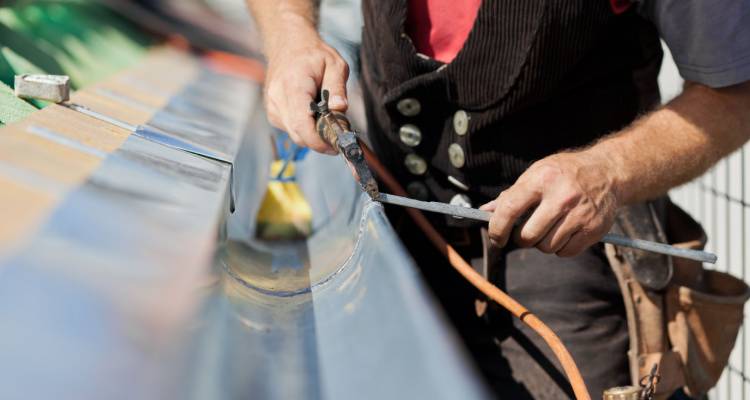 Therefore, if you have any concerns or questions going into the work, be sure to discuss them before they get to work. Of course, if it is immediate, you may want to pose questions during the work. Otherwise, further questions should wait for an appropriate time.
Prompt gutter repairs will protect the structural integrity of your home while also lowering the risk of water-related damage in the future.
By taking the steps laid out in this guide and conducting the right research, you can find the perfect gutter repair service near you to address any issues efficiently and professionally.
With the work of a reliable professional, you can make sure your gutter system remains in tip-top condition, protecting your property from potential water damage. Start your search for a great gutter repair service today with our online gutter specialist directory or the MyJobQuote quote form.
Last updated by MyJobQuote on 11th October 2023.