Resin Driveway Guide
We will look at the average cost of a resin driveway, if it is possible to lay as a DIY task, the pros and cons and what building regulations or planning permission you may need.
We will also consider various resin driveway ideas and how long a typical installation takes.
Read on to find out more!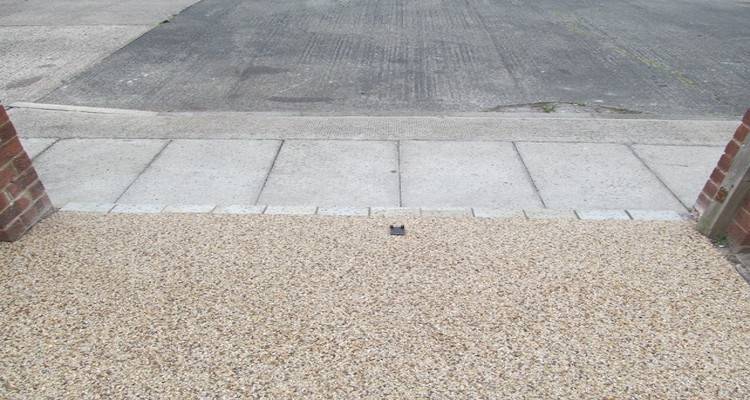 What is a Resin Driveway?
Before going any further, it is worth considering what exactly is meant by a resin driveway. This can be confusing as there are two main types of driveway that contain resin – resin bound and resin bonded. So, what's the difference?
Resin-bound is a driveway system where the resin and aggregate are mixed together and then applied to the driveway or path. The resin used in this application can be different from that used in the resin bonded system, so it is important to understand the distinction as they will behave differently.
A resin bonded system involves spreading a layer of resin on the sub-base first and then scattering loose stones over it. Once cured, it provides a firm and textured feel; however, as it is not permeable proper drainage needs to be installed to avoid rainwater pooling.
Why are Resin Driveways Popular?
While many people will, understandably, base a decision on cost and their budget, other factors should also be considered when choosing a material for a driveway. For example, resin driveways are popular because they combine longevity with a nice aesthetic. In other words, they look good and last a long time.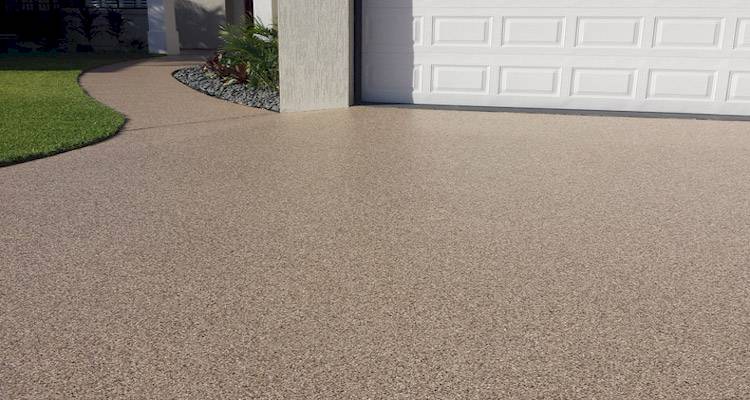 Ease of maintenance is also another compelling reason for choosing a resin bound or resin bonded driveway. A resin gravel driveway that is bonded can resemble a loose gravel driveway and suit a period property but with the benefit of modern materials to provide longevity.
Types of Resin
The two main types of resin driveway are resin bound, and resin bonded. They are different in a lot of ways, and it pays to know what the strengths and weaknesses of each are before making a decision.
Resin Bound Driveways
A resin bound system combines the resin and aggregate, which is then spread over the driveway surface. A good quality resin bound material will contain UV resistant resin as the area is obviously constantly exposed to sunlight.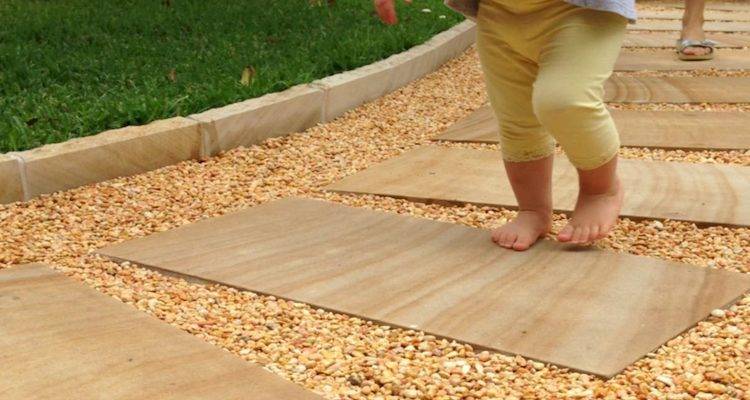 If non-UV resistant resin is used, colour fading can occur in as little as a few weeks after installation. So, while it may be tempting to use a cheaper resin, the consequences may not be worth it.
PROS
✔ It is a water permeable substance, so there is no risk of standing water as long as the proper base is in place
✔ Extremely durable as well as being frost and weed resistant
✔ Various colours of aggregate available, as well as numerous designs
✔ Low maintenance
CONS
✖ More expensive than a resin bonded system
✖ Difficult to do as a DIY job
✖ A proper sub-base must be in place to prevent cracking or movement of the resin layer
Resin Bonded Driveways
This system consists of a layer of resin being applied to the surface of the driveway and the loose stones or aggregate being scattered on top. By looking at resin bonded driveway reviews, you should decide if this type of driveway meets your needs.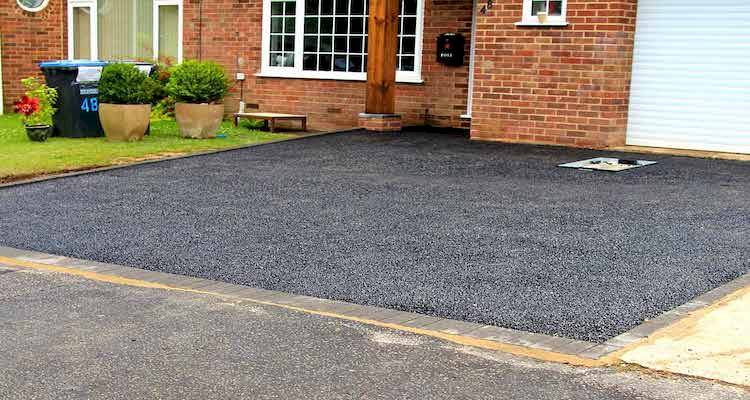 PROS
✔ Cheaper alternative to resin bound driveways
✔ It can be done as a DIY project
✔ It gives a more authentic look to older and period properties mimicking gravel driveways
CONS
✖ As only one side of the stones is attached to the resin there is greater potential for them to become loose and scattered
✖ Resin bonded applications are not water permeable, and a suitable drainage system will need to be fitted at the same time
✖ Provides a thinner layer of protection for your driveway
What is the Best Type of Resin Driveway?
The best driveway resin will depend on many things, including the area's size to be covered, the existing base, budget, and how much the driveway is used. However, if your criteria are longevity, low maintenance, and environmental soundness, then a resin bound driveway is probably the best type of resin driveway.
Resin Driveway Ideas
Driveway resin is a very versatile product and can be used both as a practical application and as an additional aesthetic feature of your garden and home.
Resin Driveway Colours
The colour of a resin bound, or bonded driveway comes from the stones or aggregate incorporated with the resin to produce the finished surface. There are a multitude of colours and variations available, making it aesthetically adaptable to all sorts of settings and landscapes.
Resin Driveway Designs
As with the variety of colours of aggregate available, resin driveways can also incorporate different designs and patterns. For example, you could have geometric shapes, lettering, or even your house number embedded into the driveway resin by using different colours or types of stone.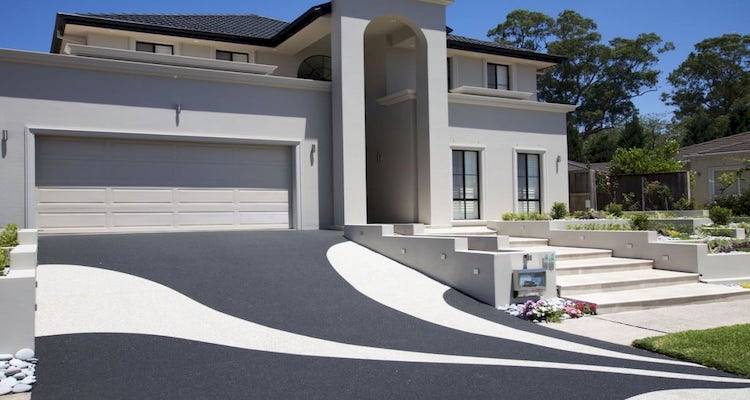 Mix with Other Materials
To achieve different looks, you can also combine the resin driveway with other materials such as block paving or bricks. These can be used as edging, to differentiate different areas of the driveway or to break up an expanse of resin driveway.
What Are the Pros and Cons of a Resin Driveway?
To decide what to lay on your driveway, it is important to know the strengths and weaknesses of the various materials available. Although price is important, your decision to lay driveway resin should not only be influenced by budget, and other factors need to be considered.
PROS
Resin is a very versatile and durable material and, when laid properly, will last around 25 years with good maintenance and care.
As there are so many suitable stone and aggregate types that can be incorporated into a resin driveway, there are many colours and designs to choose from.
It is an easy to maintain material that only requires minimal care to keep it looking great and in good condition.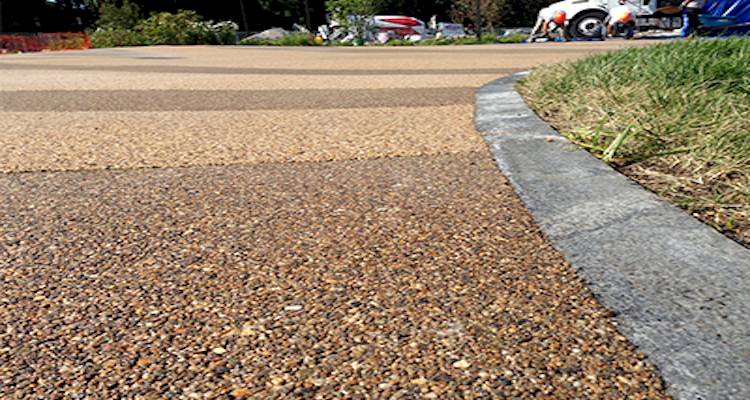 A resin bound driveway is permeable to rain and water runoff, reducing the risk of flooding. There is also less chance of puddles forming and encouraging moss and algae growth.
Resin driveway ideas are available in a choice of resin bound or resin bonded material, so you can choose which best suits your budget.
Unlike block paving driveways, a pour-on resin driveway is very quick to install and much less labour intensive. As a result, it is cheaper than block paving.
Resin driveway ideas are so diverse that a bespoke look is easily achievable.
CONS
Not all resins are equal; some are not UV resistant, and resin bonded driveways are not water permeable and will require some form of drainage to be fitted.
Pour on resin driveways are unsuitable for heavy vehicles such as lorries or farm machinery and may crack if exposed to this type of vehicular traffic.
The cost of installing a resin driveway is relatively expensive at around £40 per square metre though this will depend on whether you fit a resin bound or resin bonded driveway.
Finding a reputable installer is very important to ensure a quality installation. If the installation is done badly and without the proper base, the integrity of the resin driveway will quickly fail.
Non-UV resistant resin colours may fade quite quickly, sometimes in a matter of weeks if fitted in the summer and is prone to cracking. Therefore, UV resistant resin is recommended even if the price is higher.
How Much Does a Resin Driveway Cost?
The average cost of a pour on resin driveway is £40 per square metre, although the overall price will depend on the area to be covered and any preparation needed for the base.
Existing Surface
Of course, how much you pay will also rest on whether an old driveway is being removed and replaced or if a new base is needed. Resin driveways must be laid on a stable and flat surface, so if there are cracks or subsidence, then the existing surface will need to be removed and a new solid base installed. Any movement of the base will lead to cracks in the resin driveway.
Choice of Stone
Resin driveway prices will also depend on the quality of the stone or aggregate that you choose. Larger stones may require a higher initial outlay but will provide better drainage for a resin bound driveway.
Type of Resin
As well as the choice of stone, the cost of installing a resin driveway will also hinge on whether you choose a UV resistant resin or not. A UV stable resin will cost more as it has to go through a longer manufacturing process to ensure that it does not fade with exposure to sunlight.
Depth of Application
Resin driveway prices will also be influenced by the depth to which the material is laid. Most domestic installations will be laid at around 15mm, but this can be increased to 20mm for frequent high traffic areas.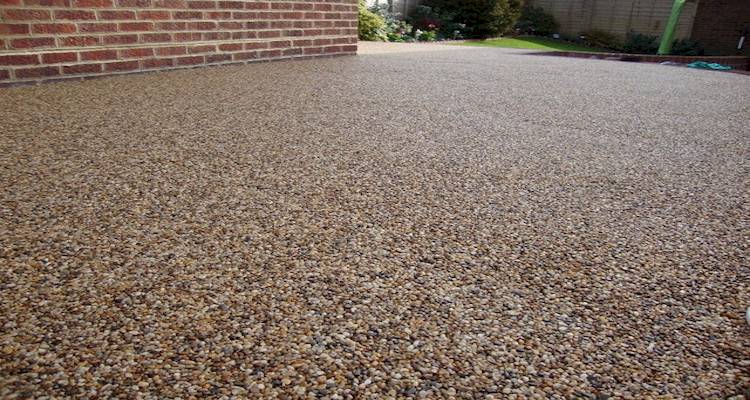 Driveway Design
The complexity of the installation and whether you are having a bespoke design will also have an impact on the resin driveway cost. For example, a straightforward installation of a standard colour will cost less than a complex, bespoke design with a customised resin.
Location
The area that you live in will affect the cost of installing a resin driveway with materials and labour costing much more in London and the southeast of the country due to the higher cost of living. The average cost of labour will vary, but you can expect to pay between £150-£250 per day depending on where in the country you live.
Additional Jobs
Resin driveway costs will include the materials and labour for the installation of the driveway, but you may want or need to consider other jobs that can be done at the same time.
If you are installing a driveway on your property for the first time, you may need to factor in the additional cost of dropping a kerb. The average cost of this in the UK is around £1,000, but clearly, this will depend on where you live.
Some councils may only allow approved contractors to carry out the work, so you may not be able to shop around for this work. In addition, you will need to apply for permission to drop the kerb outside your home, and the council will also charge for an inspection prior to giving a decision.
If you want to install a driveway gate, then the cost will depend on the size of the opening, the type of material the gate is made from, any motorisation of the gate and your location. On average, the price of installing a driveway gate is around £700.
When you have installed your new resin driveway, you will want to keep it looking its best for as long as possible. Power washing a driveway is an effective method of removing dirt, moss, algae, and stains from any surface in order to maintain it. On average, the cost will be around £300 to hire a professional to do this job.
How to Install a Resin Driveway
Before installing a new resin driveway, you should do some research and try to get some guidance. This could be online such as a resin bonded driveway review or other resin driveway guides.
Once you have decided to go ahead, you should get at least three quotations from professional resin driveway layers. From that, you can gage what a good price will be and also get an idea of which contractor is likely to deliver the kind of service that you want.
You will also want to decide whether to have a resin bound driveway or a resin bonded driveway and have an idea of the design that you want. The size and colour of the stone or aggregate in the resin driveway will have a strong bearing on the visual impact.
Installation Process
The base for your resin driveway is extremely important as it must be flat and stable to ensure that the resin does not crack or move in any way, causing it to fail. If the existing driveway surface is block paving or gravel, then this will need to be removed and replaced as both have a tendency to move.
Existing tarmac and concrete can be left in place if it is in good condition and if you do not need a fully permeable driveway. If you require a fully permeable driveway surface that complies with SUDS (sustainable drainage systems), you will need to remove the existing tarmac or concrete and install a porous base.
The edging for the driveway should be installed first, and this should stand at least 15-20mm above the base so that the resin is held in place and stabilised.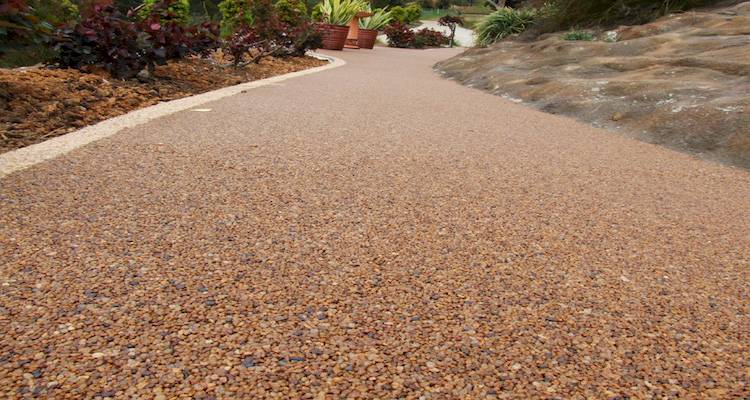 If you have a resin bonded driveway, the resin will be laid first and the aggregate laid on top. For a resin bound driveway, the stones and resin are mixed together in a forced action mixer to ensure that all the stones are coated in the resin.
The resin is then poured out onto the driveway base and levelled off. There is a short window between the resin being applied to the point where it begins to set, so it is important to work quickly.
Depending on the air temperature, the resin will take between four hours to half a day to set enough to walk on, although it is normal to leave it for 24 hours before driving any vehicles on it.
DIY Installation
While it is possible to buy DIY resin driveway kits, it can be a complex job, and the possibilities of getting it wrong are numerous.
Mixing
As the aggregate and the resin come as separate components, it will be necessary to mix them together to completely coat the stones in the resin. This can be difficult to do properly as a DIY task. A professional resin driveway contractor will have a forced action mixer specifically for mixing resin. For a DIYer, the best that can be used is a drill with a paddle mixer.
Application
As the mixture sets quickly once applied to the driveway surface, it is important that you plan the application process to go as efficiently as possible. The mixture is applied to the driveway surface with a trowel and smoothed over for a level finish. It is ready to be walked on after 6-8 hours and can be driven on after 24 hours.
Advantages and Risks of DIY Installation
A DIY kit is a good alternative if you are on a tight budget and have the time to lay the resin driveway yourself.
For a small driveway or path, it is a quick and easy job to do as a DIY task.
The risks of installing a resin driveway as a DIY project are:
Not coating the stones/aggregate completely in the resin giving an uneven finish
Failing to install edging to keep the shape and application height of the resin
Having the resin mixture set too quickly before you have finished applying it
Uneven coverage through lack of experience of similar tasks
Applying the resin mixture in unfavourable weather conditions such as rain or high humidity
How Long Does It Take to Install Resin on a Driveway?
The timeframe for installing a resin driveway will depend on several factors, including whether you are using resin bound or resin bonded material, the area to be covered and the prevailing weather conditions.
Resin Bound Driveway Installation
One of the advantages of resin bound driveways over other types is that it is very quick to install. Although due care, time and attention should be given to preparing the base for the resin driveway making sure it is suitable, stable, free from cracks or other damage.
Base
If the existing surface needs to be removed, this will add to the overall timeframe and may take 4-8 hours, depending on the size of the area and the depth that needs to be removed.
Installing a new base may take another 4-8 hours, depending on the area to be covered and the material involved. This would normally be MOT Type 3 at a depth of 150mm, which will need to be compacted before the resin is applied.
Mixing
Resin bound material is a combination of an aggregate and a resin mixture. The blending of the different components is a crucial stage of the process, and this needs to be done with care and accuracy. At this stage, if mistakes are made, they can be very difficult to fix. However, the mixing process itself will only take minutes.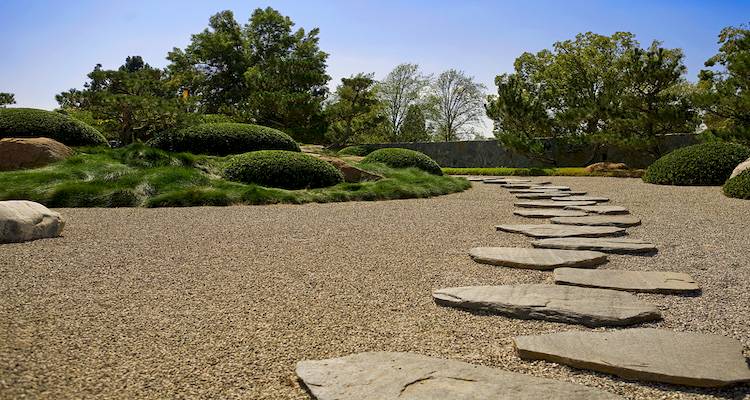 Edging
The edging of the area to be covered should be fixed before the resin application takes place. This is to ensure the shape and height of the resin is held. The time to install edging will depend on what material you are using, block paving, bricks, timber, or aluminium strips.
Resin Application
Application of the resin bound material can and should be done quite quickly as there is a short window between application and the resin setting. This is why it is best to have a three-person team, one mixing, one taking the mixture to where it's being laid, and a third person to trowel it into place. A coordinated system ensures that the process is done quickly, and the finished surface looks good.
Curing Time
Once in place, the resin bound material will begin to cure. The timing for this will depend on the temperature at the time. At 20°C, it will take a minimum of 4 hours, but the process will take longer at lower temperatures. A catalyst can be added to the mixture to aid with curing times and should always be used at temperatures below 15°C. This is particularly relevant when overnight curing occurs.
Resin Bonded Driveway Installation
A resin bonded driveway is different from a resin bound driveway in that the resin and aggregate are applied to the surface. While a resin bound material involves the resin and stones being mixed together prior to application, a resin bonded driveway means laying down the resin first and then scattering the stones or aggregate on top. This produces a different effect, and the time taken to apply this type of driveway will vary too.
Base
As with a resin bound driveway, the base is a vital component of a well-laid driveway surface. If you have a level, stable base of concrete or tarmac, this will work well for a resin bonded driveway. However, any cracks, crumbling or unstable areas mean that you should replace the material with a new base.
Although this will add to the cost and timeframe of the job, attempting to lay resin on a bad surface will fail, and you will need to re-do the job with all the time and expense that would incur. So, it is better to do it right the first time and start with a good, solid, and level base. This may add a day to the project, but it will be worth it to get a resin bonded driveway that will last and look good.
Edging
It is not necessary to have edging on a resin bonded driveway as the coat of resin is thinner than the combined resin and aggregate of a resin bound driveway. However, you can install edging if you wish, and the time this take will depend on the size of the driveway and the material you choose to use.
Resin Application
When you have a level, stable and clean base, the resin can be applied. The time that this takes will depend on the area to be covered, although the resin sets quite rapidly, so the work needs to be done promptly to avoid the resin going off before the aggregate is applied.
This is one reason why it is difficult to do this as a DIY job, as you really need one person applying the resin and another scattering the stones or aggregate.
Aggregate Application
Once the resin is laid, the stones or aggregate can be scattered over its surface. This process should be done carefully to ensure even coverage, but the timeframe will depend on the size of the area to be covered. Resin bonded driveway reviews can give you an idea of how this part of the process works and how to achieve the best results.
Curing
The time that the resin takes to cure can depend on different makes and conditions, but a minimum of 4 hours is recommended before walking on the driveway surface. If the temperature is below 20°C, then this will be longer.
As the aggregate on the surface is loose, you should allow sufficient time for the resin to set and hold the stones before driving on it. However, loose stones are a feature of resin bonded driveways, and some displacement will occur.
Building Regulations or Planning Permission Approval for a Resin Driveway
You should familiarise yourself with any rules and permissions involved in installing a resin driveway on your property so that you comply with all necessary regulations.
Planning Permission
Regulations on driveways were changed in October 2008 for a variety of reasons: to combat flooding as more people removed their front gardens to provide hard standings for parking because these surfaces stored more heat accumulated during the day and released it at night, thereby warming the environment even more, and due to the impact that removing gardens has on biodiversity and local wildlife.
It is not a legal requirement for driveways built on front gardens to be permeable but permeable driveways can be built to any size without the need for planning permission, thereby making them a popular choice.
Non-porous driveways that are more than 5 square metres will require prior planning approval and a drainage system is also necessary. Anything smaller than this will not need planning permission.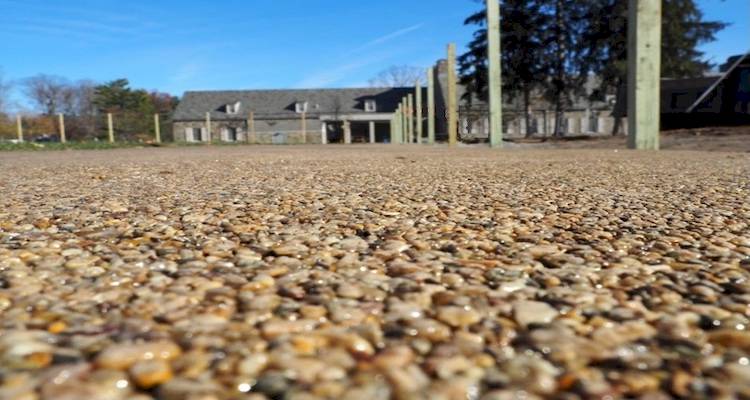 A porous or permeable driveway allows water to drain through its surface and pass to the sub-base and into the water table below. Resin bound driveways with a porous base are permeable due to the gaps that form between the stones held in the resin.
However, resin bonded driveways are not permeable as the resin forms a seal over the base and does not allow water to naturally pass through.
If you need to drop a kerb to install a new driveway, you will need planning permission from your local authority.
Information on planning permission for driveways can be found on the Planning Portal or through your local council.
Fees
Application fees for planning permission are around £200.
Building Regulations
There are no direct Building Regulations that apply to installing a new resin driveway. However, if you make substantial changes regarding access to the property, such as installing steps where there were none before, then you may have contravened Building Regulations.
If you want guidance on how to comply with Building Regulations, you can find all the approved documents on the Planning Portal.
Shared Driveways
The maintenance and upkeep of a shared driveway will be responsible for all those who use it for access or parking.
The costs of maintaining the driveway can be shared between those who use it, or each party may choose to maintain their part of the driveway. There is no legal obligation about who should pay for the maintenance of the shared driveway, and it is down to the parties involved to come to an agreement.
How to Clean and Maintain a Resin Driveway
With resin driveway prices being relatively expensive, you will want to ensure that your investment lasts as long as possible. This may involve fixing any damage promptly and keeping the driveway clean and free from debris.
Cleaning & Maintenance
A stiff brush can be used to sweep up any dirt or debris on your resin bound driveway. A resin gravel driveway that is only resin bonded may be more difficult to sweep as this could dislodge aggregate pieces.
A garden blower can be used to gently remove leaves, twigs, and other debris without disturbing the gravel or stones.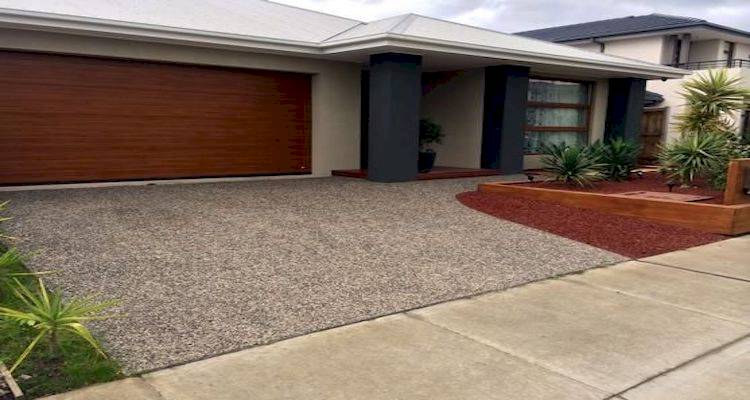 Hosing down the surface of a resin driveway should be sufficient to get rid of most dirt, while more stubborn stains may need a mild detergent to remove them.
If you use a pressure washer, you should use it on the lowest setting and avoid holding the nozzle of the washer too close to the resin surface to minimise any damage or loosening of aggregate. A fan type lance for a pressure washer is best used for resin driveways.
Common Repairs
Damage to a resin bound driveway can be caused by point loading, such as from a motorbike stand or car jack. It is important if you are using these things to lay down boards to spread the load and avoid breaking the resin surface.
If damage occurs, this can be fixed with special repair kits, including resin and a matching aggregate. The area is chiselled out to form rough edges, and the resin bound mixture packed into the gap. A patch repair should blend in well with the rest of the driveway once a few weeks have passed and the area is slightly weathered. Cracks can also be repaired in this way.
Alternatives to a Resin Driveway
There are lots of material choices available when it comes to laying a driveway. It can be difficult to make an informed decision while taking into account your budget, the area to be covered and the longevity that you want to achieve.
Concrete Driveway
Concrete driveways have been around for a long time, and for good reason. The material is strong and durable and relatively cheap, with an average cost of a concrete driveway being around £3,500. It is also a low maintenance option as well as coming in different colours.
The ability to stamp patterns into the concrete to mimic bricks or slabs can break up the otherwise monotonous look of a concrete driveway.
Although it is durable, stains such as oil and grease can be an issue and difficult to remove. As concrete is impermeable, it will be necessary to install drainage if the driveway is not on a gradient.
Block Paving Driveway
Block paving driveways became popular in the 1980s and remain popular with a lot of people. With a wide range of colours, the choice of patterns and designs make it appealing for a bespoke look.
It is a hard-wearing material, and a well-constructed block paving driveway should last 15-20 years. However, it is one of the most expensive driveway options as it is very labour intensive.
There is a need for drainage unless the driveway is on a slope, and there is a tendency for weeds and grass to grow between the pavers. Maintenance, therefore, includes weeding and washing down occasionally to remove surface dirt or moss.
Tarmac Driveway
A tarmac driveway is not the most popular anymore, but it can be a cost-effective alternative to a resin driveway. There are colour choices nowadays that were not previously available, and by mixing it with materials such as block paving, you can have a unique design at a reasonable cost.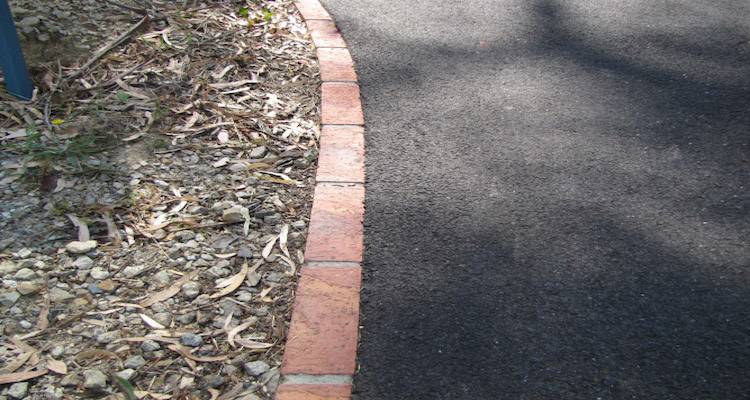 Whilst it is durable, tarmac can be prone to cracking; however, unlike other materials such as concrete, if damage occurs, it can be resurfaced. It is also an impermeable surface, so drainage will need to be included in your installation if the driveway is not sloping or standing water will become a problem.
Gravel Drvieway
Installing a gravel driveway is potentially one of the cheapest options with an average cost of around £2,500, but it can look really good when well done.
Although it is hard-wearing and durable, there is a lot of maintenance, particularly keeping it weeded unless you lay a weed suppressant membrane. It can also be difficult to clear heavy snow from a gravel driveway without removing some of the gravel.
Gravel is an economical choice, particularly if you have a large area to cover. It is also a good deterrent against intruders as it is impossible to walk quietly on a gravel surface. With a permeable base, it also allows water to drain away following heavy rainfall.
Most Popular Driveway Material
Resin bound driveways have become one of the most popular choices, although some people still prefer block paving. Resin driveways look good and can incorporate intricate designs and patterns, making them perfect for a bespoke driveway.
They are also durable and with a permeable base that will allow water to drain away without installing drainage channels. While some homeowners prefer block paving as a more long-lasting material, some perceive them as old fashioned.
Questions to Ask When Hiring a Resin Driveway Installer
As an unregulated industry, driveway installation can leave homeowners open to potential problems if the work is not up to standard. For this reason, it is very important that you do your research, get multiple quotations, and ask questions about any potential resin driveway installer.
Do you provide references and viewings of previous work carried out in the area?
Do you offer a guarantee on the finished work and how long is it for?
Do you have business premises where I can go if I need to speak to someone after the installation?
Will you provide a written detailed quotation?
What base do you intend to install for the resin driveway?
Is there an after sales service?
How long will the work take?
Will you remove and dispose of the existing driveway/base, and will it cost extra?
Do you provide the edging for the resin driveway?
FAQs
Where can you buy resin driveway kits?
These kits can be bought from resin companies, although some more mainstream building supply outlets also sell them.
Can you repair cracks in a resin bound driveway?
It is possible to repair damage or cracks in resin driveways, and there are specific resin driveway repair kits available from specialist suppliers or building supply companies.
Are resin driveways slippery?
One of the issues with a resin bound driveway is that the surface can become slippery in wet or icy conditions. However, the addition of finely crushed glass or fine sand to the resin before it cures can provide a non-slip finish to the surface. Resin gravel driveways that are bonded to a resin sublayer are not slippery and give good grip.
How thick is a resin driveway?
Resin bound material is typically laid between 15-20mm thick. This, however, doesn't take into account the base layer. For example, a resin bonded driveway has a thin layer of resin applied at around 1mm, but the overall thickness will include the depth of the aggregate, so it will finish at around 3-4mm.
Is it advisable to use a pressure washer on a resin driveway?
A resin bound driveway can usually be adequately cleaned by sweeping with a stiff-bristled brush and by hosing down. Stubborn marks or stains can be tackled with a pressure washer, but this should be done at the lowest setting and with a fan nozzle attached to spread the delivery of pressurised water.
Sources
https://resininstall.co.uk/resin-driveways/resin-driveway-installation-guide
https://www.resinbonded.co.uk/news/resin-bonded-vs-resin-bound/
https://www.fibreglassdirect.co.uk/blog/post/different-types-resin-driveway-systems
https://www.theresinmill.co.uk/about-us-resin-bound-suppliers/
https://www.dpm.limited/news/resin-bound-driveways-pros-and-cons/
https://www.marshalls.co.uk/gardens-and-driveways/blog/what-are-the-rules-for-a-new-driveway
https://www.planningportal.co.uk/info/200130/common_projects/44/patio_and_driveway
https://www.drivewaywise.com/resin-driveways-or-block-paving/

Last updated by MyJobQuote on 20th October 2021.