Laminate Flooring Fitters Near Me
Having laminate flooring installed can give your home's interior a new lease of life as a durable, attractive and cost-efficient flooring option.
However, to make sure the laminate flooring is installed flawlessly, it's key that you hire a professional laminate flooring fitter. In this guide, we'll go through the steps required to find and hire the perfect laminate flooring fitter in your area.
Let's begin!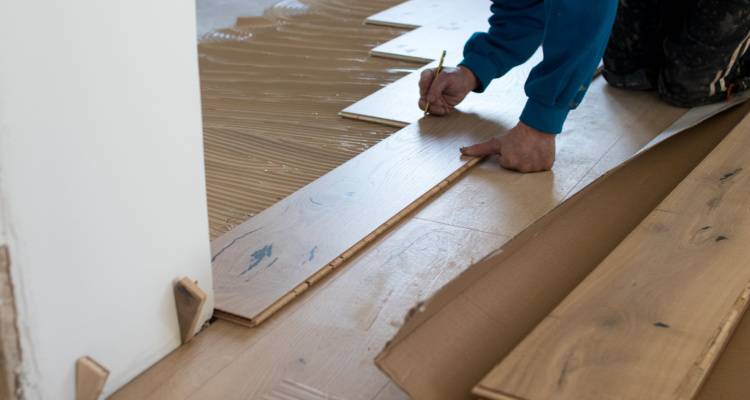 Assess Your Laminate Flooring Needs
To start, you'll need to determine the scope of your project. On the one hand, you may be looking to install new laminate flooring in place of another type of flooring. Alternatively, you may be looking to replace an existing laminate floor with a new laminate floor.
At this stage, you should also note any specific requirements for the job at hand (e.g. transition strips, trim work or underlayment). Whatever your project should entail, figure out the key details/requirements before looking for local laminate flooring fitters.
Utilise MyJobQuote Online Directories
MyJobQuote has a couple of ways for you to find and hire a laminate floor fitter. One such way is with our online laminate floor fitters directory.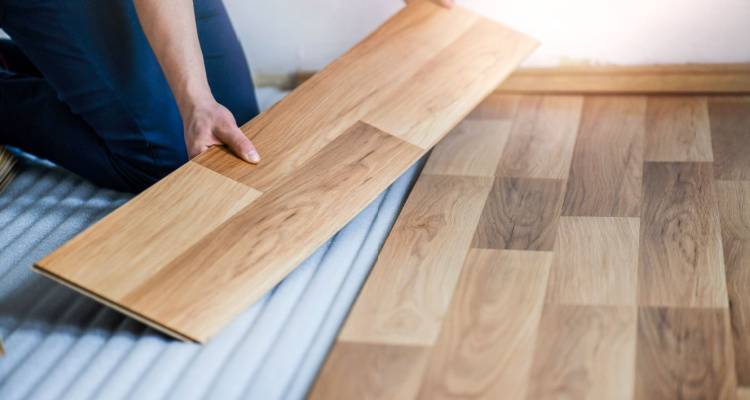 Here, you can obtain quotes from several laminate floor fitters. You can evaluate options by looking at their reviews, ratings and photos of completed projects.
This will allow you to assess their levels of experience and quality of work so that you will be informed when deciding who to seek quotes from and, ultimately who to hire.
Verify Laminate Floor Fitter Credentials
When considering a laminate floor fitter, it's important to ensure they are licensed and insured. This ensures accountability and will protect both you and the contractor should an accident or any damage occur during the flooring installation.
At this stage, you should also request references from prior clients. This can help you evaluate their professionalism and workmanship.
What Can Laminate Floor Fitters Do?
Here are some of the jobs that laminate floor fitters may be able to undertake:*
Install a new laminate floor
Replace an existing laminate floor
Cutting and trimming laminate flooring
Fitting underlayment
Trim and moulding instalment
Install trimming strips
*Please be aware that some laminate floor companies/fitters may only offer some of these tasks and others may offer all. Beyond that, there may be tasks not listed here that certain laminate flooring installers may provide.
Many of the tasks discussed above can be part of the overall installation process, although specific requirements may add to the overall cost of the work.
Request Multiple Laminate Floor Fitter Quotes
As discussed, you'll want to secure several quotes before deciding which laminate floor fitter near you to hire.
In each case, request a detailed quote for your installation project so that you can compare each quote and decide who to hire as a result. You'll want to compare details like pricing and experience levels when deciding who to go with.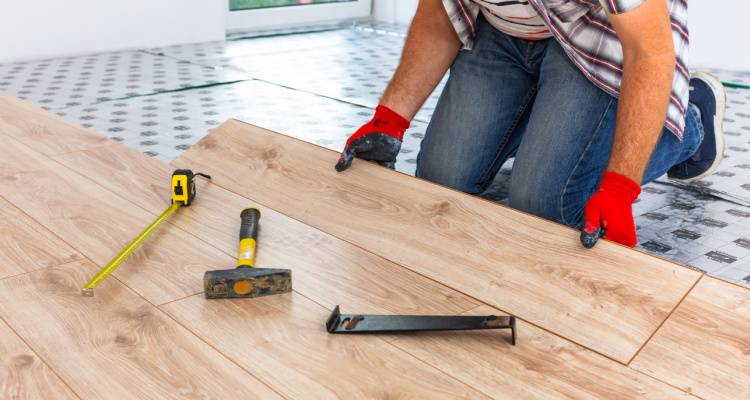 While you can use our online laminate floor fitters directory to find laminate floor fitters near you, you may prefer to use MyJobQuote's quote form.
Here are the steps involved in using our online quote form:
Select 'I need a job doing'
Click on 'Flooring specialists'
Choose 'Laminate flooring'
Select 'New or replacement flooring'
Choose the number of rooms that need flooring (e.g. 1 room, 2-3 rooms, etc.)
Answer whether old flooring needs removing first
Select the type of old flooring that needs removing (if applicable)
Select the materials you need the laminate flooring fitter to supply (select as many as needed)
Tell us about your laminate flooring job and click 'continue' when ready
Fill out the remaining details and submit your application
Wait to hear from contractors and carefully choose who to hire by comparing the details of each professional
Have your laminate flooring replaced or installed
Seek Laminate Floor Fitter Recommendations
Along with using one of the MyJobQuote tools to find laminate flooring services, you may also want to seek recommendations from people in your life.
You could also ask friends, family members, neighbours or even colleagues for their recommendations. Personal referrals are great since they can help you find the best laminate flooring fitters in your area since someone is unlikely to recommend a contractor unless they have had a firmly positive experience.
Discuss Installation Methods
When you've several professionals lined up with quotes offered, you'll want to inquire about the installation methods and materials they use to find out who is a good match for you.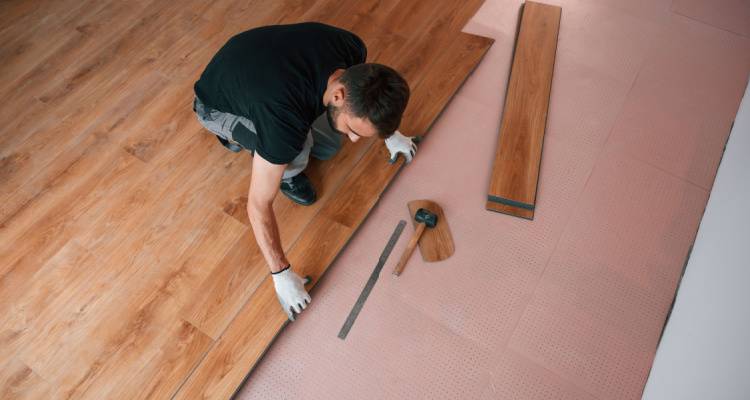 Methods and materials may include the type of underlayment, adhesive or/and floating floor installation specifics.
You should also ask about their experience with different types of laminate flooring as well as any specialised installation techniques that are relevant to your proposed laminate flooring job.
Confirm Availability and Timeline
Once you've decided who you want to hire, you'll want to ensure their schedule aligns with your project timeline, especially if you have specific deadlines or occupancy dates in mind.
At this point, you'll also want to discuss the estimated duration of the installation process. If the laminate flooring installer you wish to hire doesn't offer the availability and timeline you're looking for, you may want to ask other laminate flooring fitters you originally considered.
Once you know the availability and timeline offered by several individuals, you'll want to opt for whoever best meets your needs and expectations while considering other factors too like their pricing and previous experience.
Clarify Contract Terms
Once you've confirmed the availability and timeline of the laminate flooring fitter you wish to hire, you'll want to request a written service agreement.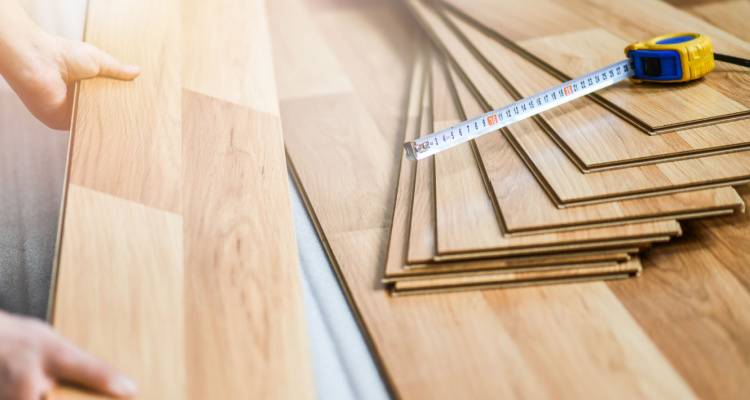 This service agreement should outline pricing, scope of the work, payment terms and any guarantees or warranties that are applicable.
Beyond that, make sure that all your expectations and any special requests are clearly documented in the contract.
Monitor The Installation Process
Lastly, you'll want to stay engaged (when suitable) during the laminate flooring installation process. This means checking the progress every so often and having the installer address any concerns or questions you may have.
Of course, it's best to ask questions before the work gets underway where possible and minimise distracting the laminate flooring fitter unless it's important/urgent.
The quality of the laminate flooring installation can have a significant impact on the overall aesthetic and even value of your property.
By following the steps listed above and undertaking thorough research, you can find the ideal laminate flooring professional in your area to ensure a flawless installation.
With a reliable professional by your side, you can enjoy a gorgeous and durable laminate flooring instalment that improves the comfort, look and feel of your home.
Start your search for the perfect laminate flooring fitter today and transform your home! You can use our online laminate floor fitters directory or MyJobQuote's quote form.
Last updated by MyJobQuote on 11th October 2023.