Driveway Cleaning Near Me
A well-maintained and clean driveway can revitalise your home's external appearance and improve curb appeal. Beyond that, having your driveway cleaned can help prevent damage and improve life expectancy.
Finding a suitable and local driveway cleaning service/professional becomes essential when looking to have your driveway cleaned.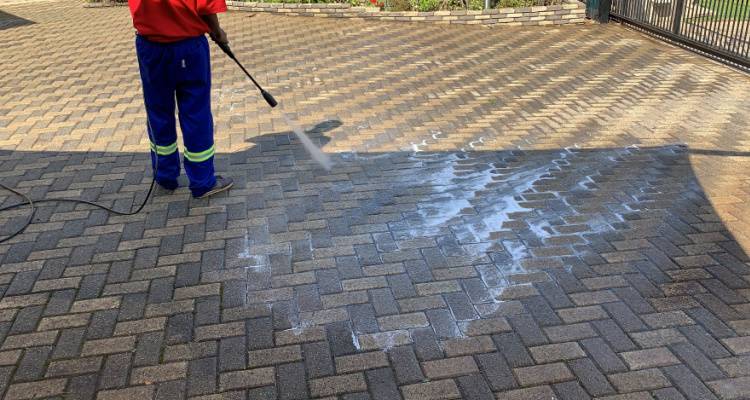 Assess Your Driveway Cleaning Needs
Before looking at hiring a professional, it's important to determine your driveway cleaning needs. First and foremost, you must determine the type of driveway surface you have (e.g. asphalt, concrete, gravel or pavers). If in doubt, consult a professional.
Beyond that, you'll need to identify the specific problems you need to have addressed. This may include stains, moss, algae, oil spills, and general dirt and grime.
Utilise MyJobQuote's Online Directories
Our website has a few tools for you to use to obtain quotes from driveway cleaners/driveway cleaning services.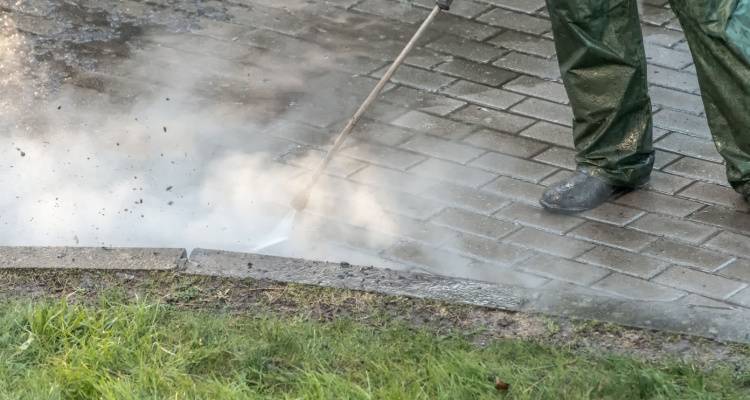 One such way is by utilising our online driveway specialist directory. You'll want to pay attention to reviews, ratings and before-and-after images showcasing the work of each driveway cleaner you're considering. This can help you make an informed decision.
Verify Driveway Cleaner Credentials
Next, you'll want to make sure that each driveway cleaner you're considering is insured. This can protect you and the service provider in case of damage or an accident occurring during the cleaning process.
Beyond that, you'll want to request references from previous clients. This will allow you to assess the quality of work and level of professionalism of each driveway cleaning service.
What Can Driveway Cleaners Do?
Here are some of the most notable tasks driveway cleaners may undertake:*
Clean a concrete drive
Clean an asphalt drive
Clean a gravel drive
Clean a limestone drive
Clean a paver-based rive
Sealing services
Removal of moss and algae
Cleaning patios and decking
*It's important to note that not all driveway cleaners will be able to offer every task listed above, while others will. Also, some driveway cleaners may offer some or all of the above tasks and other tasks not listed above. Ultimately, one way or another, it all depends on the specific contractor in question.
Request Multiple Driveway Cleaner Quotes
One way or another, you'll want to request multiple driveway cleaning quotes so that you can compare a range of options before narrowing down your decision.
In each case, you should request a detailed quote for your specific cleaning project. While you can achieve this with our online driveway specialist directory, you may prefer to use MyJobQuote's online quote form.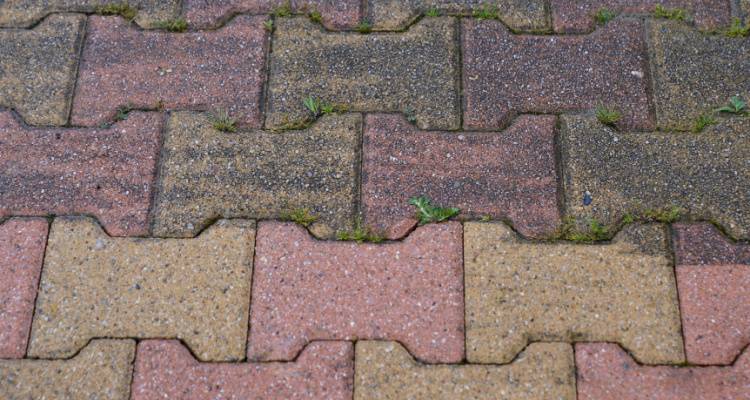 If you choose the latter, once you've secured quotes via the quote form, you'll want to compare pricing, services offered and any available discounts or special promotions.
Here are the steps required to use the MyJobQuote quote form to find driveway cleaners:
Click on 'I need a job doing'
Select 'None of the above'
Choose 'Driveway Contractors'
Select the type of driveway you have (e.g. stone/concrete, tarmac, etc.)
Fill out the tell us about your job section and click 'Continue'
Follow the remaining steps
Submit your application and wait to hear from driveway cleaners
Seek Recommendations
Along with using one of the tools provided by MyJobQuote, you may also want to get your search underway by asking people you know for recommendations
This can mean asking friends, family members, neighbours and work colleagues for any driveway cleaner recommendations they might have. This way, you can benefit from personal referrals, which tend to lead to trustworthy professionals.
Discuss Cleaning Methods
When considering driveway cleaners/companies to hire, be sure to inquire about their driveway cleaning methods and equipment (e.g. chemical treatments, steam cleaning, pressure washing, etc.).
This step is important to ensure that they offer the methods and equipment needed for the specific work you have in mind. What's more, you should take this time to ask about their experience with different driveway materials and discuss any specialised cleaning techniques.
Confirm Availability and Timeline
Beyond the points already raised, once you've narrowed down your options to a single driveway cleaner, you should ensure their schedule aligns with your proposed project timeline. This will be particularly important if you have specific deadlines or plans to use your home (e.g. a party).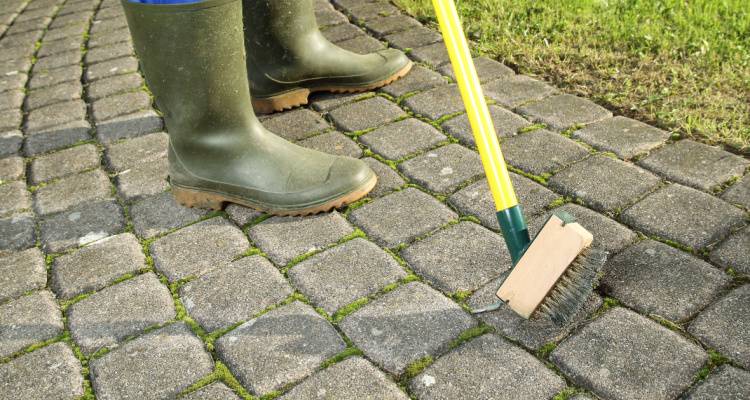 You should discuss the estimated duration of the cleaning process, too, so that you can plan ahead. Of course, though, it's important to keep in mind that projects may not always go to schedule, so be sure to take this into consideration just in case (e.g. if stormy weather were to delay the driveway cleaning).
Clarify Service Terms
Finally, once you've confirmed the schedule with the contractor you wish to hire and you're happy to work with them, you'll need to request a written service agreement. This should outline pricing, the scope of work, payment terms and any applicable warranties or guarantees.
Beyond that, you should make sure that all your expectations and any special requests are clearly documented in this contract. Once you're happy, you'll want to go ahead, sign the contract and officially hire the driveway cleaner.
Monitor the Cleaning Process
You should periodically check the driveway cleaner's progress. This way, you can stay engaged during the project and have any concerns or questions addressed that you may have.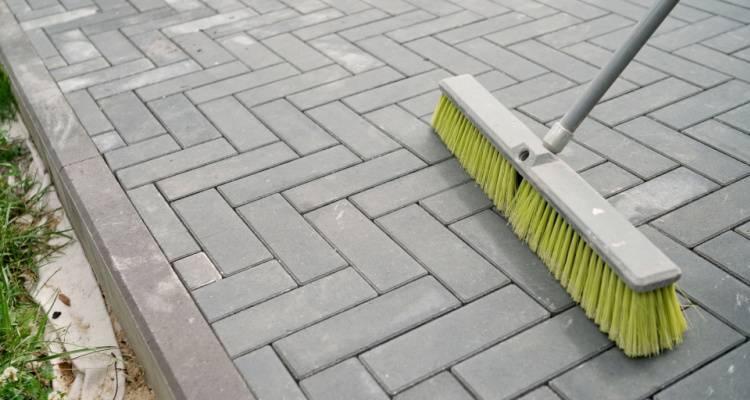 It's best to ask questions before the work starts where possible, as you want to minimise the risk of distracting the contractor when they're at work. Obviously, this doesn't apply if you need to ask something urgently.
A well-maintained driveway can revitalise the appearance of your home and increase its value. By following the steps laid out there and conducting plenty of research, you can find a reliable driveway cleaner in your area to ensure a professional and thorough cleaning of your driveway.
With a trusted contractor, you can benefit from a clean and welcoming driveway that offers improved functionality and beauty to the exterior of your home. Start your search for an ideal driveway cleaner today and have your driveway transformed.
As discussed, you can use our online driveway specialist directory or MyJobQuote's online quote form to ultimately find a driveway cleaner for you. Whatever the case, you'll want to secure several quotes before working out which professional is best for you!
Last updated by MyJobQuote on 11th October 2023.