How to Change a Toilet Seat
Here, you will find a step-by-step guide on how to change a toilet seat along with a list of the tools needed to change a toilet seat and any materials that you may need to complete the job. You will also benefit from numerous tips and advice to ensure you change your toilet seat safely and quickly.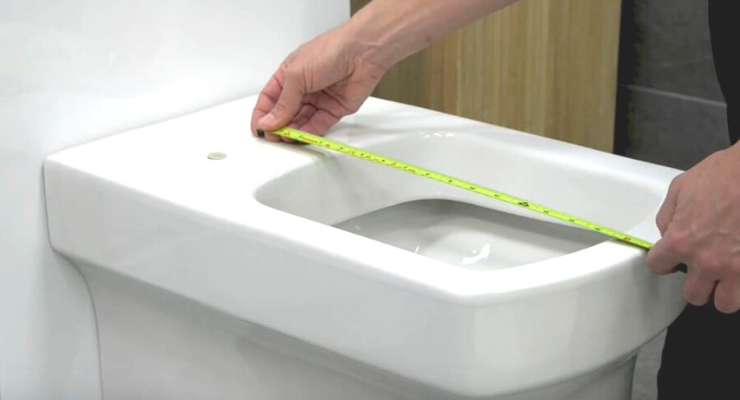 What Tools Do I Need to Change a Toilet Seat?
To ensure you change a toilet seat properly, it is vital that you have the right tools before completing the job. For this task, you will only need a few basic tools. These are listed below:
Tape measure
Pencil
Pliers/adjustable wrench
Screwdriver
What Safety Equipment Do I Need to Change a Toilet Seat?
Fitting a toilet seat is a simple DIY project that won't require any specific safety equipment.
However, you may want to wear some gloves to protect you from any germs on your existing toilet seat. You should also try to clean the toilet seat before removing the old one, making sure you use an antibacterial formula.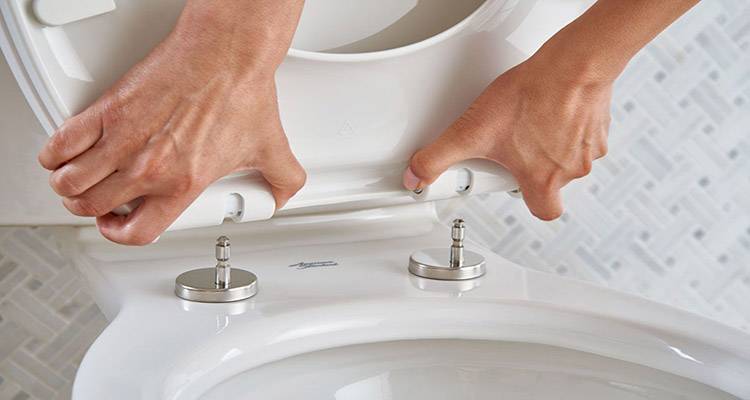 Make sure you apply antibacterial hand wash when the job is complete to protect your family from germs or even illness.
You could also consider wearing sensible shoes that will protect you if you accidentally drop the new or old toilet seat.
What Materials Do I Need to Change a Toilet Seat?
When changing a toilet seat, you will need to buy the right materials to ensure the toilet is fixed into the wall or floor correctly. Most companies sell toilet seats with all the fixings and fittings included, which will allow you to secure the seat.
However, in cases where they are not included, you will need to purchase bolts and plastics caps that fit the specific toilet seat model. Some newer toilet seats may not have traditional screw-on seats, and instead, feature a slot-in style which may not be compatible with your toilet.
How to Prepare for Changing a Toilet Seat
To ensure your toilet seat fits appropriately, it is vital that you measure your toilet as not all toilet seats are the same size. This allows you to find and purchase an appropriate toilet seat for the size of your particular toilet.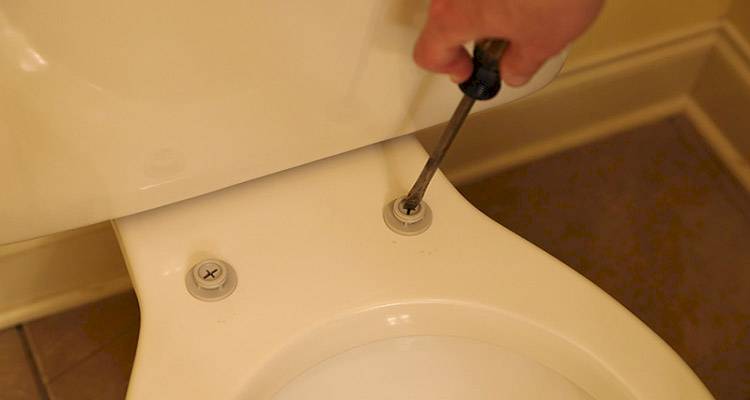 Before you start the installation of your new toilet seat, you should check to make sure all of the relevant parts are there. This ensures that your toilet is out of action for the shortest time possible.
You will also need to remove the old toilet seat before you can install a new one. Our step-by-step guide below includes instructions on toilet seat removal.
How to Change a Toilet Yourself - Step by Step Guide
To help you understand how to change a toilet on a DIY basis, take a look at the below guide, which will help you complete the job like a professional.
Step 1
The first thing you need to do is remove the old fixings from the existing toilet seat. This process will vary depending on the condition, accessibility, and age of the old toilet seat, as you may need to use pliers to grip and loosen the old fixtures.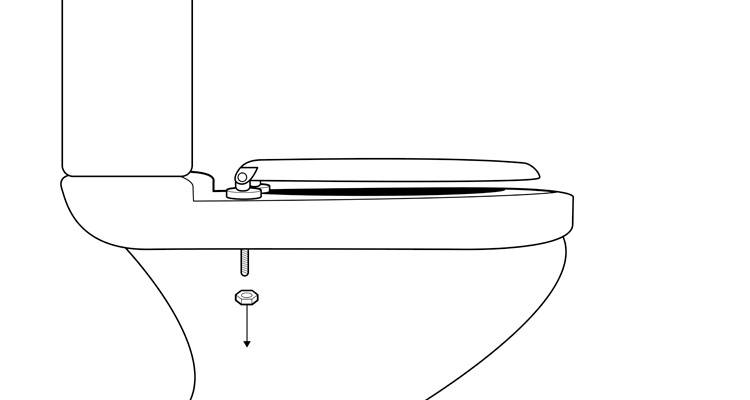 Step 2
Once the fixtures have been loosened and removed, you can then lift away the old toilet seat. You should wear gloves to do this to avoid any contamination and germs being transferred onto other surfaces, including the new toilet seat.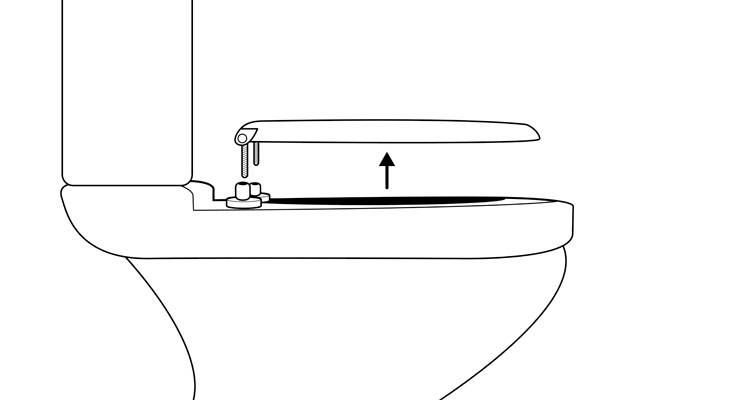 Step 3
Once the old toilet seat has been removed, you should then add the new toilet seat fixtures to your toilet and screw them in loosely. When doing this, you need to make sure that you don't fully tighten them as you may need to adjust them later.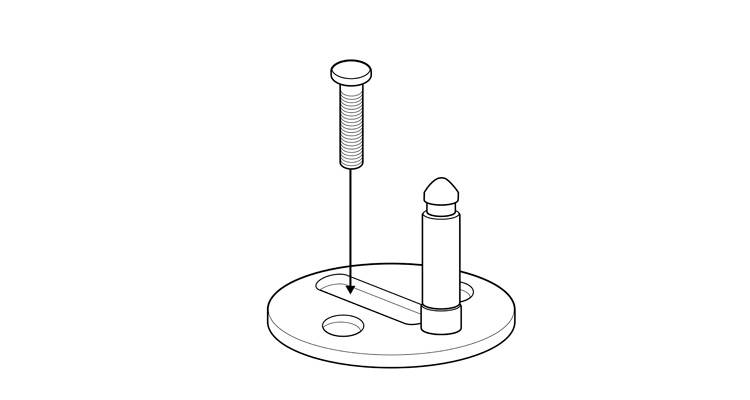 Step 4
Check the distance of the fixture pins and measure them up against the fittings on the new toilet seat. Once you're sure they're set to the right distance, tighten them up and insert the fixture covers. These will usually press on or screw on.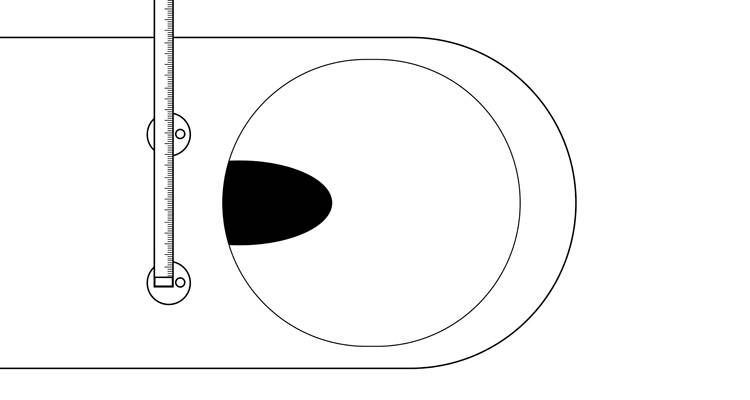 To be sure, it is essential that you check the manufacturer's instructions before doing anything.
Step 5
Now you can fit your new toilet seat. Simply pop it onto the pegs and make sure the pegs are fully inserted into the holes on the toilet seat. Some toilet seats will come with a locking mechanism to secure the seat onto the pegs.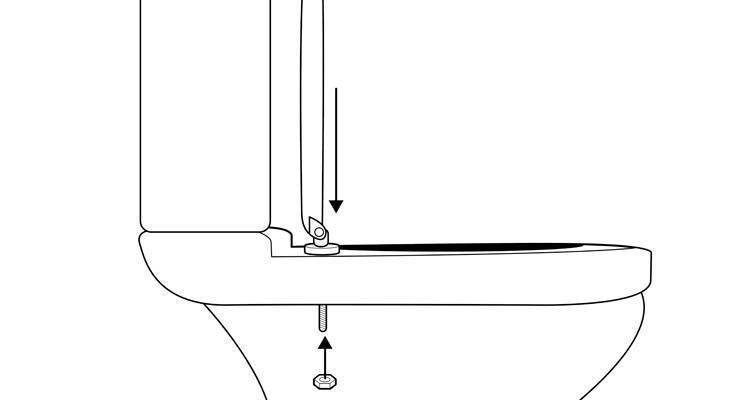 Again, be sure to follow the instructions from the manufacturer, as different toilets tend to require particular installation methods.
Step 6
Check that your new toilet seat is in good working order and then you're good to go!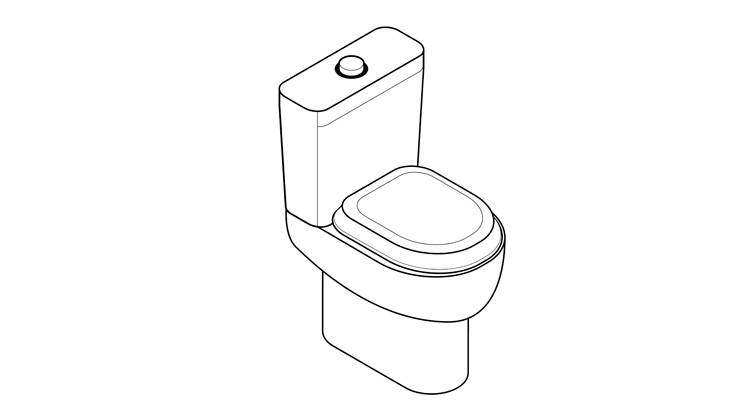 Choosing a Toilet Seat
There are a wide range of toilet seats to choose from, including:
Standard Toilet Seats
A standard toilet seat is one of the most common options. They are available in traditional and contemporary styles to suit different bathroom décor styles. They are also one of the easiest toilet seats to install, making them the best option for a DIY toilet seat installation.
D-shaped Toilet Seats
D-shaped toilet seats offer an appearance which is rounded at the front and features a flat hinge edge to create a D-shape. They are commonly used with contemporary toilets as they provide a sleek finish.
Family Toilet Seats
Family toilet seats typically feature two different seats – one standard size for adults and an additional smaller seat which is designed for children. This type of toilet seat model is typically used by parents who are potty training their children, as the smaller size is safer for toddlers.
Soft-close Toilet Seats
Soft-close toilet seats boast a slow-closing mechanism which prevents loud bangs when closing the seat. This offers a luxury feel as well as extensive safety, as it avoids the risk of trapped fingers.
Square Toilet Seats
Square toilet seats have straight edges on each side of the seat, creating more of a rectangular shape than square. These are generally used with contemporary style toilets, as they offer a unique and sleek design.
Wooden Toilet Seats
Wood toilet seats are common in traditional bathrooms due to the natural finish they provide. This type of toilet seat is typically made from moulded, engineered or solid wood which are generally available in plain white or oak colours.
Quick-release Toilet Seats
Some toilet seat models feature a quick-release mechanism which allows you to remove the toilet seat for thorough cleaning. They offer fast and easy removal, which enables you to maintain your toilet seat properly.
They also come in a wide range of colours, so you can choose a seat that matches your existing toilet. You can also purchase different size toilets, so it is crucial that you measure the installation area first before buying.
FAQs
How do you measure a toilet seat?
For the length, place one end of your tape measure between the fixing holes and the measure up to the front end of your toilet. For the width, measure across the pan of the toilet at its widest point.

For the height, measure the distance between the fixing holes and the cistern or wall. You should also make a note of the gap between the two fixing holes as this can sometimes vary.
What is the best way to remove a toilet seat?
Your toilet seat will most likely be attached via screws that are hidden by two caps. Remove these caps using a flat head screwdriver and then unscrew the fixings underneath. Your toilet seat should now lift away easily.
What cleaning products should I use to clean a toilet seat?
You should clean your toilet seat with soap and water. This will help your seat to remain glossy looking. You should avoid using harsh chemicals or abrasives as these can rub away paint or stain on wooden toilet seats and can leave plastic seats looking worn and dull.
What can I do if my hinges are going rusty?
Before you do anything else, you should clean your hinges thoroughly with a soft cloth and soapy hot water. It's possible that your hinges may appear rust due to dirt and cleaning them may solve the problem.

Hinges can become rusty because of corrosive cleaning materials or splashes of urine that haven't been washed off. This can cause damages that can't be repaired. In these cases, you will need to replace the hinges.
What causes stains on a toilet seat?
Stains that appear on the underside of your seat could be caused by urine or hard water that has been left on the seat to dry. Regular cleaning can prevent this from happening. If it's too late, you can remove these stains with a soft cloth and soapy hot water.
Last updated by MyJobQuote on 15th January 2021.