House Rewiring Guide
Are you looking for information on house rewiring? This article will go over everything you need to know, including the cost of house rewiring, the process of house rewiring, and the pros and cons of rewiring your house.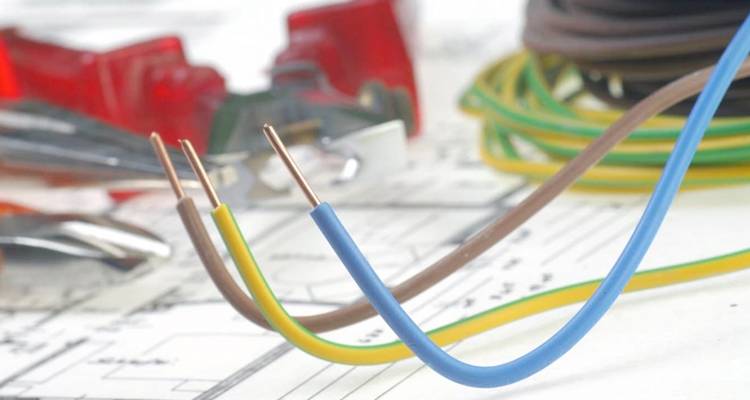 If you're thinking about rewiring your home, make sure you take a look at this article first, as it includes everything you need to know about the job at hand.
What is House Rewiring?
A house rewiring is a process where a single electrician or a team of electricians will remove all of the electrical wirings in every single room of your home.
All of the sockets, lights and switches will also be removed so that they can be replaced with new, modern alternatives.
The work can be quite disruptive as the walls will need to be cut into so that new wiring can be hidden in them, and your floorboards will also need to be removed so that cables can be fed between them.
With this in mind, it's best to carry out a rewiring job when you're planning on redecorating or remodelling your house anyway.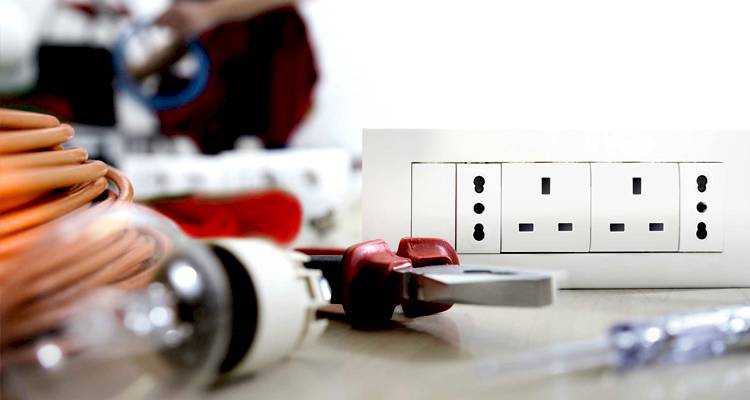 Rewiring your house makes your electrics much safer and more reliable. It also allows you to add more sockets, lights, and switches as needed.
You can even completely move the location of your sockets and switches, allowing you to customise the room to exactly how you want it.
What Are the Pros and Cons of Rewiring a House?
There are several pros and cons to rewiring a house. Most of them are pros, but there are some minor cons involved. Below is a list of the pros and cons of rewiring your house:
PROS
Safety
The main reason why you should get your home rewired is to improve the safety of your electrics. This ensures that you and your family remain as safe as possible, and it prevents the possibility of any electrical problems.
Cheaper Insurance
Most home insurers will provide cheaper insurance to those who have a more reliable electrical system. If you get your electrics regularly services too, then you can expect a great deal of savings on your home insurance. Insurers recognise how dangerous old and faulty electrical systems can be.
Add Value to the Home
Upgrading the electrical system in your home can increase your home's value by hundreds and even thousands of pounds once it's been signed off by an inspector. Old electrical systems can instantly put people off wanting to purchase your home, whereas new systems are desirable to potential buyers.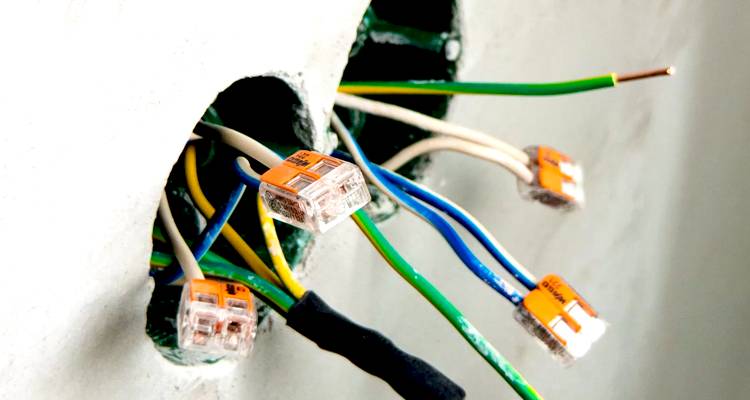 Save Money on Bills
Old and faulty wirings can often be the cause of high electricity bills. When you have your home rewired, all old and faulty wiring will be removed and replaced with modern, efficient wiring.
You'll notice your electricity bills will reduce significantly as soon as your new wiring system is in place.
Prevent Malfunctions
Faulty wiring around your home can affect your appliances – even some of your bigger appliances. As a homeowner, you will want to ensure that your appliances are in good working order.
If you leave faulty wiring, it can start to cause disruptions and could end up costing you a lot of money in appliance repairs or replacements.
Reduce Chances of Power Cut
Power cuts are never fun. Electrical surges are usually the main cause of a power cut, which can occur for several reasons. One of those reasons is faulty electrical wiring.
When you have a home rewiring, you eliminate the chances of this occurring because you'll upgrade all of your old and faulty wires for new wiring.
CONS
Disruptive
Rewiring your home is quite a big job that could take quite a bit of time. Not only will the work go on for a while, but your electricians will also need to access the inside of the walls and underneath the floorboards to correctly remove and replace all of the necessary wirings.
This can be annoying, and you may actually have to vacate the home while the work is taking place.
Expensive
Rewiring a home is not a small or simple task. It is a very large task that will take several days or weeks, depending on the size of your home. With the amount of work and materials needed for this job, it's no surprise that it can be quite expensive – especially if you live in a large home.
How Much Does It Cost to Rewire a House?
If you're thinking about rewiring your house, you may be curious about how much the job is going to cost. It can be difficult to estimate the exact cost of rewiring a house.
It will depend on several factors, including the size of your home, the location of your property, the type of contractors, the quality of your existing wiring, and the complexity of the job.
The average cost of rewiring a house ranges from around £2000-£10,000. These house rewiring prices include the cost of all of the materials and labour needed for the job. As you can imagine, the cost of rewiring a three-bedroom house is more expensive than the cost of rewiring a two-bed house.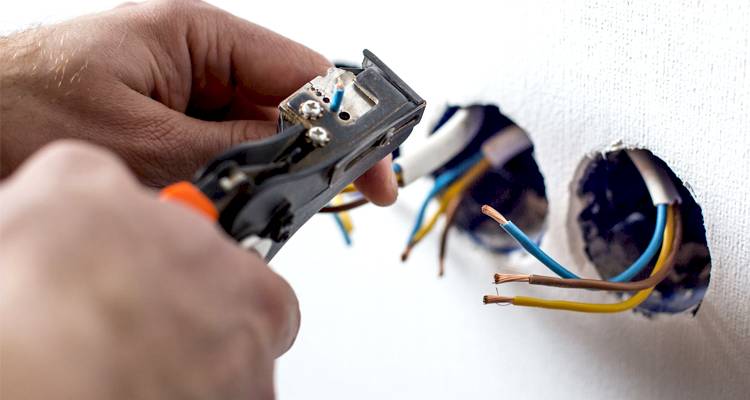 For a more accurate number, it's best to contact a professional who will be able to provide you with a more accurate quote for the work needed on your home.
While you're getting your house rewired, it's a good time to also take care of some decorating jobs such as hanging wallpaper. The average cost of hanging wallpaper in a room is around £300.
It's also a good time to think about getting your flooring replaced, as the electricians will need to access the floorboards anyway. The average cost for laying carpet is around £400 depending on the type of carpet and the size of the room.
The estimated price for laying wood flooring is around £1300, depending on the type of wood flooring and the size of the room.
How to Rewire a House
There are several steps involved with rewiring a house. All electrical work will need to be completed by a qualified electrician. While some people may prefer to attempt it as a DIY job, electrical work can be dangerous work, especially if it is not installed correctly.
Incorrect installations could cause a number of problems, including house fires. That is why it's so important to hire a professional electrician to carry out your home rewiring for you rather than rewiring a house yourself.
Below is a list of the steps that are involved with rewiring a house:
Budgeting
You will need to begin by planning your budget for the job. You should never get started on a job that you can't afford to complete. Ask around for a few estimated quotes so that you can get a good idea of how much you're going to need to spend on the work.
Be sure to factor in the labour costs, materials costs, and any additional costs that may come with the work.
Planning
When planning your house rewiring, you will need to determine the components you want in your property. Once you've decided on this, you'll then need to decide how many lights, switches, and plug sockets you would like in each room and the ideal location for each of these. This plan will help you to determine the costs that are going to be involved.
Quotes
Once your plan is in place and you have a budget in mind, it's time to contact several electricians for accurate quotes on the work. Not all electricians will charge the same amount for the work, so make sure you get a few quotes so that you can be sure you're not overspending for the work.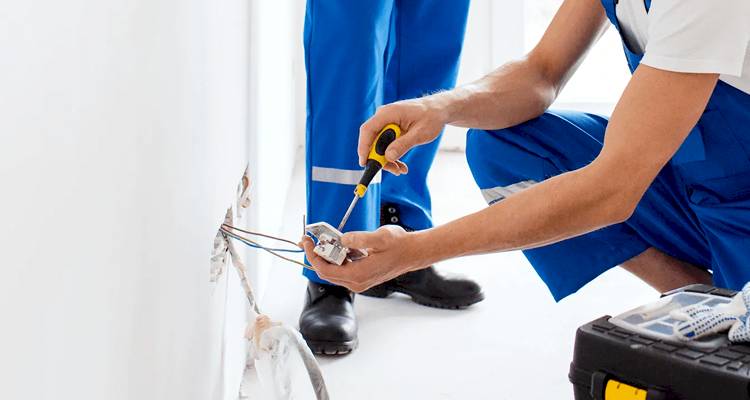 Initial Assessments
Before you go through with a complete rewiring, it's a good idea to get an electrician's survey. This survey will cost around £150 and will inform you of the standard of your existing electrical system. This will allow you to determine whether you truly need to have your house rewired.
Wire Installations
If your survey confirms that your system is too old or features broken or faulty wiring, then your electrician will remove the old wires at this point. Once the old wired have been removed, new wires will be put in their place.
Most of the time, the new wires will be fed through the same gaps where the old wires ran. However, if you are moving some of your sockets or switches, the wiring may need to be fitted into new slots.
Component Fitting
Once your new wiring has been fitted, your sockets, switches, and lights will then be installed. This is quite a simple process that shouldn't take up too much time. It basically just involves removing and replacing the old components.
However, if new components are being installed or you are moving one of the switches or sockets, then a hole will need to be cut into the wall or ceiling so that your new component can be installed in the desired location.
Testing the System
Once the rewiring has taken place, the electrician will have to test the system to ensure that everything is safe and working correctly. The tests will need to be done using specialist equipment, and you will be given a certificate that you can keep in your records.
Once the tests have been done, your installation is complete, and you can go on to enjoy your new electrical system.
How Long Does It Take to Rewire a House?
One of the most important things to think about when taking on any kind of house job is the time that the work will take. The timescales of your electrical work will affect the cost of labour as the longer the job takes, the longer you will be required to pay for the contractor.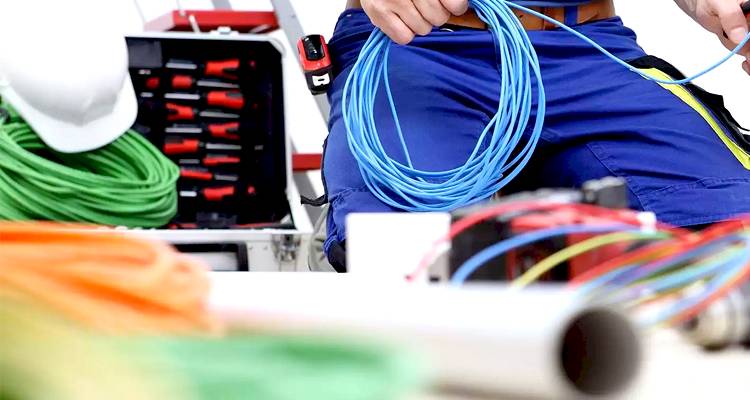 Several factors can affect how long it will take to complete a house rewiring. The main factors include the size of the house, the level of rewiring needed, and whether the electrician runs into any complications during the installation process.
On average, you can expect the work to take around 5-9 days to complete. This involves all the steps, including removing the old wiring system, replacing the wires, and replacing all sockets, light fittings, and switches.
Building Regulations or Planning Permission Approval for House Rewiring
When carrying out any electrical installation work on your home, you must comply with the rules surrounding building regulations. It is best to hire an electrician registered with a competent person scheme who can comply with the necessary building regulations.
If the electrician is not registered, then the work will need to be inspected, approved, and certificated by a building control officer.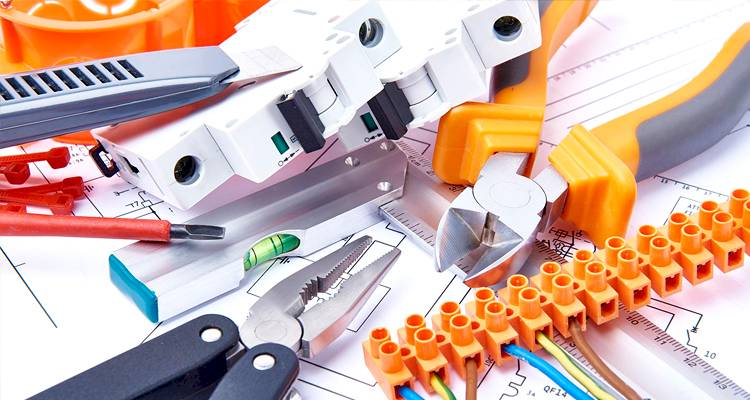 All electrical work on your home must follow the safety standards in BS 7671 (the wiring regulations). These can be found on the British Standards Institute (BSI) website.
If you are unsure, you should ask your electrician about the rules around building regulations and how they intend to follow them. Failing this, get in touch with your local authority for some advice.
Questions to Ask When Hiring a House Rewiring Specialist
You may need to consider several things when finding the right contractor to install new wiring in your home for you.
Below is a list of common questions that you should ask when looking for the right contractor for the job:
Does the contractor have any qualifications that relate directly to rewiring homes?
What equipment will the contractor be using to complete the job? Will they be using the correct type of equipment? Do you need to provide any equipment?
Does the contractor possess any form of insurance for the work? It would help if you look for contractors who have insurance that covers property damage, personal injuries, and a work guarantee.
How much experience does the contractor have in installing new wiring? Can they provide any testimonials or evidence of previous work? Can they provide photos of previous work?
Does the contractor offer any guarantees with their work? How long does the guarantee last? What issues are covered under the guarantee? Will the contractor fix any issues that arise?
How long will the work take to complete?
How many contractors will be working on the job?
Will the contractor follow all rules surrounding building regulations?
FAQs
How disruptive is house rewiring?
Rewiring a home is a large job that is quite disruptive. The work involves cutting into walls and pulling up the flooring to access underneath the floorboards. It's a lot of work and effort to complete and will likely be quite inconvenient for you while the work is being carried out. There will also be no power to your home during the installation.
How often does a house need to be rewired?
It is recommended that you have your house rewired every 25-30 years. If you are experiencing faults or notice any damage to your system, then you should get the rewiring done sooner.
Is a deteriorating wire a problem?
Yes, over time, deteriorating wiring can become a major fire hazard. If you believe your wiring may be deteriorating, you should call an electrician to complete a survey. This will determine the level of damage and whether any work needs to be done to make your wiring safe.
How do I know what kind of wiring I have?
The best way to find out the type of wiring you have is to have an electrical inspection. This will usually cost around £150 and will be completed by a qualified electrician. They will determine the type of wiring you have, the age of your wiring system, and any faults present in your current wiring.
Do I need to clear out my loft for the installation?
Yes, the electrician will need to work in the loft as part of the job, so you should clear it out as best you can. It's also a good idea to clear away as much furniture as possible in the rest of your home.
Sources
https://opun.co.uk/blog/your-homes-wiring-what-you-need-to-know
https://www.heathelectricalservices.com/news/the-benefits-of-rewiring-a-house
https://www.planningportal.co.uk/info/200130/common_projects/16/electrics/3
https://www.homerewire.com/faqs

Last updated by MyJobQuote on 23rd November 2021.