Save Money on Your Household Bills in Autumn and Winter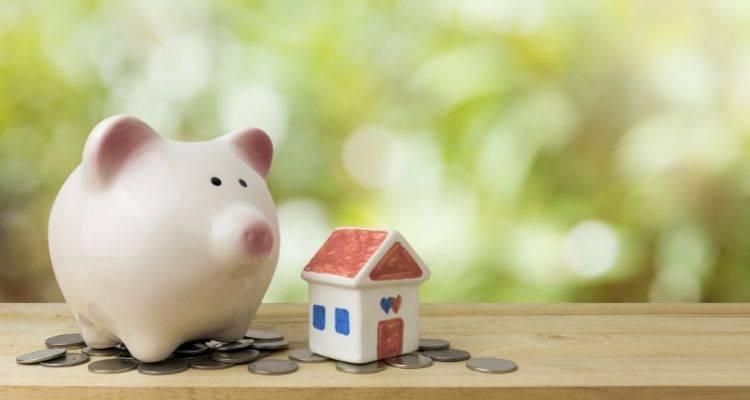 Autumn and winter are when we start putting the heating on, lights come on early, and we start seeing our bills increase each month. With the price increase by many energy companies, it's becoming more important to take action and save on your energy bills where possible.
Here is a list of actions you can take to help save on your home energy bills this autumn and winter.
Check Insulation in Your Loft
Repair or replace windows
Bleed radiators
Check your roof for damage
Lay carpet in rooms instead of laminate
Service your boiler
Install energy-saving light bulbs
Turn your thermostat down slightly
Upgrade the rendering on your home
Use draught excluders
Only heat rooms you use
Insulate pipes
Turn off plugs, not in use
Keep a blanket or jumper handy
We're looking at the simple ways heat can escape from your home and do what you can to prevent it and therefore keep you and your home warmer for longer. These are primarily simple fixes that will also save you money on expensive repairs later.
Insulating and Boarding Your Loft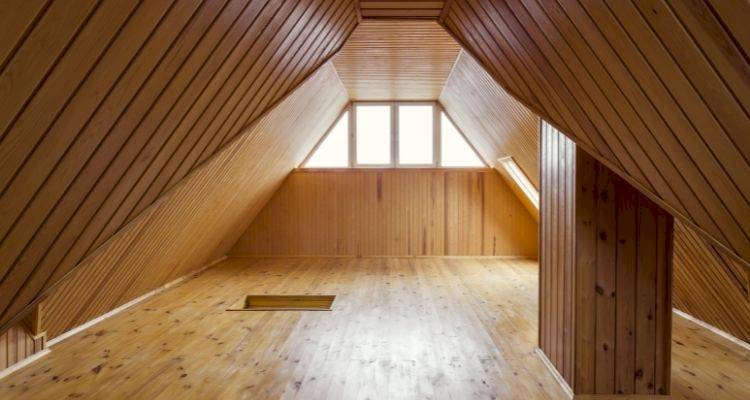 While loft insulation can last about 80-100 years, the insulation technology has changed, and better options are available. Also, if you have been up and moved things about in your loft, there is a chance you can move the insulation.
While insulating your loft, it is a good idea to board it out also. A simple insulation and boarding out of a loft can be as little as £600 depending on the loft size and if you need any repairs. The other benefit of boarding out your loft has a flat level that you can use as storage. It can almost be like having an additional room in the house.
Check out our cost guide section boarding and insulating a loft
Repair or Replace Windows
After the loft or roof, windows are the primary source of heat loss in a home. Poorly insulated or damaged windows can mean heat escapes easier, and this leads to higher fuel bills.
Often a simple repair or replacement of a windowpane is all you need. But ignore a simple fix, and you might need to do more than a simple repair.
There are six signs that you need a repair or replacement window. These are:
1. Excessive noise
2. Warping
3. Discolouration
4. Condensation
5. Blown window
6. Rotting

To find out more and request a quote, we have a bog post to see if you need new windows.
Bleed Radiators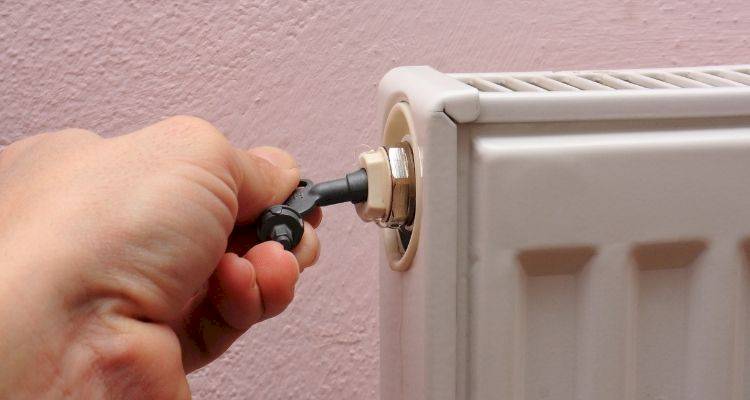 Often an overlooked and straightforward fix to a heating system is the need to bleed your radiators to ensure they are running efficiently. Over time air can enter into the system and may need topping up with water and let out trapped air.
The trapped air in the system can stop the warm water from circulating and leave the top part of the radiator cold and ineffective. Meaning your heating system has to work harder to heat the room.
Check Your Roof for Damage
Wind rain and frost can all lead to damage that goes unnoticed. This damage to your roof could be letting in rainwater or letting heat escape. The average roof will last around 60 years and not need much doing to it in that time, but it's always best to check and take action when minor repairs need doing.
Ignoring the minor repairs on a roof will typically lead to more significant and expensive repairs over time. Making sure your roof is sealed from the elements will also help keep your home heated for longer.
Have you ever seen a snow-covered roof where the snow melts faster on some over others? It's often because of a damaged or poorly insulated roof the heat is escaping faster and not being retained by the insulation.
Lay Carpet in Rooms Instead of Laminate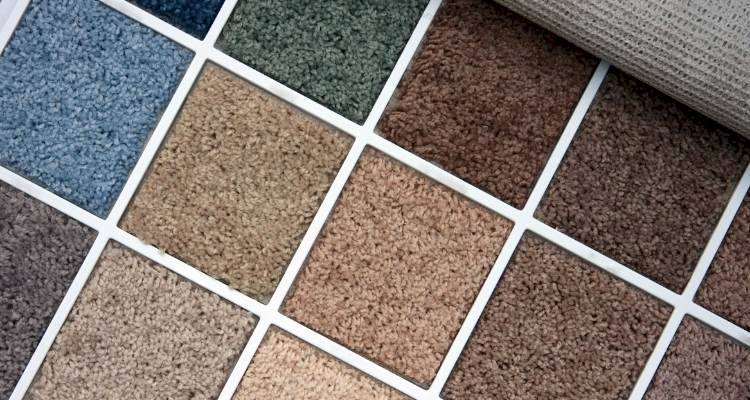 Wooden flooring or laminate is often poorly insulated and doesn't retain the heat as well as carpet. Suitable quality underlay and carpet acts as a draught excluder and retains heat for longer.
Carpet lasts between 5-15 years and will depend on what it is made from and how you look after it. Adding this extra layer of insulation to your room will mean your heating system runs more efficiently and therefore help reduce your homes fuel bills.
Service Your Boiler Annually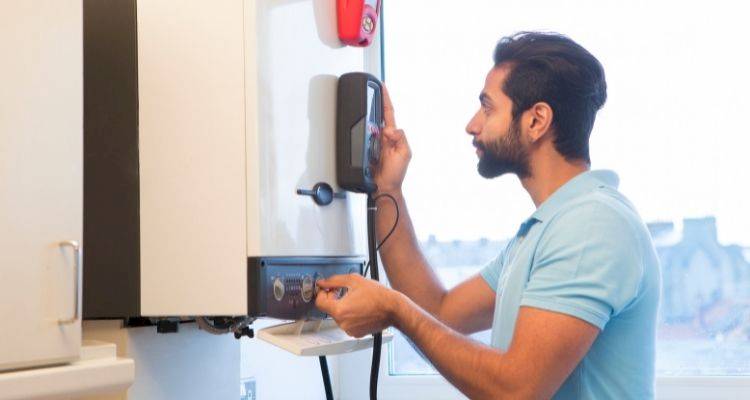 We often send out emails to remind you to service your boiler. We remind you because it helps keep it running efficiently and helps spot any issues early. An efficient boiler will mean using less fuel and, therefore, lower fuel bills.
Did you know that to keep your warranty effective on your boiler, it is usually required to have it serviced every 12 months?
It's also best to get your boiler checked before the colder weather arrives, as this is when boilers break down and engineers are harder to get hold of.
Install Energy-Saving Light Bulbs
Traditional lightbulbs are not very efficient, as they also turn a lot of their energy into heat and not very effective heat either. On the other hand, LED lighting is much more efficient and LED lighting lasts longer than traditional bulbs.
Changing your bulbs is as easy as changing a lightbulb. They work on the same fitting as traditional bulbs. You will just need to select between screw and bayonet fittings.
Turn Your Thermostat Down Slightly
Most of us enjoy being warm, but turning down our thermostat from 25 to 22 degrees will still be nice and cosy. Wear a jumper and comfortable fluffy socks, and you'll still be nice and warm when you are at home.
Another tip is to set your thermostat to turn off an hour before you usually go to bed. This way, you are heating your home at its peak before you head to bed.
The same goes if you are heading out for the day or a weekend away. Turn your thermostat down to a lower temperature. We don't suggest turning it off entirely, as you'll need to keep your home heated a little while you are away.
Upgrade the Rendering on Your Home
Many homes in the UK don't have very efficient insulation in the walls, which leads to blown rendering that results in more heat escaping from your home. If the rendering on your home is old, it's advisable to get this checked and upgrade.
You'll not just be keeping your home warmer but also protects the main bricks in your home from damage from the elements.
Use Draught Excluders
If you have wooden or laminate floors, you will probably notice a cold draught coming into the room. This is because there needs to be a gap under the door for you to open it. Keep the heat in the room you are in and add a draught excluder to keep you nice and cosy.
You can also add draught excluders around windows and external doors to help keep the warmth in, but it's also advisable to see if this can be prevented by fixing or repairing the reason for the draught.
Only Heat Rooms You Use
Do you have rooms that don't need to heat as much as the rest of the house? Maybe a spare bedroom or a study that doesn't require heating in the evening? Turn down the thermostat to maybe 16-18 degrees and use less heating power.
Also, keep the doors to these rooms closed. Closing the door will help keep the heat in your home where you need it most.
Insulate Pipes
If you have pipes in your loft or outside taps, make sure you insulate them to prevent freezing. If you are not using your outside tap over the winter months, it's advisable to drain the water and help prevent the pipe from bursting.
Check that the insulation on all your pipes is efficient and protects. If your boiler fails in the cold months, you'll be thankful, as it can help prevent your pipes from bursting.
Turn Off Plug Sockets
Leaving items on standby and left plugged in can still use energy. Unplug and switch off any sockets that you are not using. Not doing this can cost you, so adding this to your nightly or daily routine can help save you money over time.
Keep a Blanket or Jumper Handy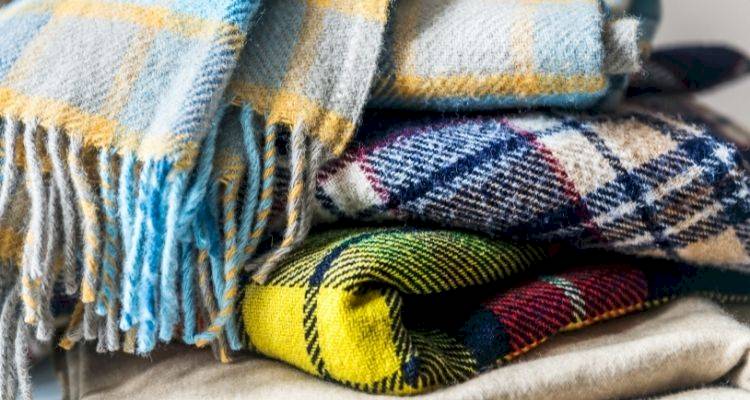 If you've set your heating to go off at a set time in the evening, instead of hitting the button to start heating the room again, just grab a jumper or blanket. It'll be enough to keep you nice and warm for the last moments of the film or series you are watching on Netflix.
We hope these tips help you save a little on your heating costs this autumn and winter. If you've found them helpful, share them with your friends and family and help them save on their heating bills too.
Last updated by MyJobQuote on 12th January 2022.