How to Win More Work as a Tradesperson Online
Most tradespeople spend a lot of time working on jobs and driving, leaving little to no time to spend on actually marketing their business online. But in this day and age, with more and more consumers turning to the internet to find tradesmen, it can be a mistake not to do at least some basic online marketing for your business. Even if online marketing and social media can seem a bit daunting, much of it is pretty simple yet effective. We will discuss some online marketing methods for tradespeople in this article and the return on investment you should consider before implementing any marketing ideas.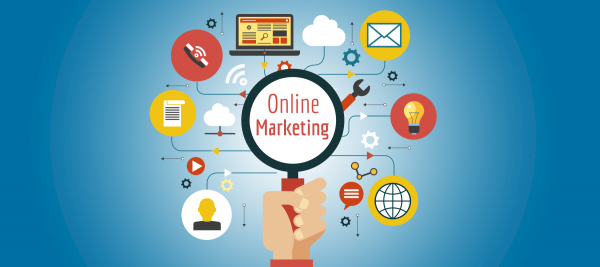 Social Media
Probably the most important digital marketing activity you can try is getting your business on social media, this is often the best way for anyone to market a business as not only is it free, it can be an effective way to get your business in front of lots of potential customers. Although there are many social media platforms, you should probably focus on Facebook and Instagram for the best return on time invested. Both of these platforms are great for tradesmen to showcase their work with "before and after" images, plus "how to" articles and videos, so people get to see the great job you can do. Unlike conventional advertising, social media gives you the opportunity to communicate directly with potential customers so you can help them out and give them advice, which will build your online presence and ultimately mean more potential business.
Posting fresh and relevant content on your social media channels and website or blog is beneficial for driving traffic and converting customers, though it can be a lot of work, especially at first. But, posting content over time will lead to you being perceived as knowledgeable, even as a local expert, then people will look favourably towards doing business with you. The more content you create, the more visitors you will attract. Many tradesmen have enjoyed success through Instagram or Youtube by providing videos with useful DIY tips and information.
Online Directories
Online business directories such as Yelp.com can also work well for some tradesmen, but the costs can be prohibitive, particularly for smaller trades businesses, plus there are no guarantees in terms of return on investment, so you could end up spending hundreds of pounds and receive just a couple of calls over the course of the year! When listed on trade directories you are also still in competition with other tradespeople for the work. A new tradesperson on directories, such as Trusted Traders, will also rank low to start if they have no ratings and reviews. So it may take years to see any return on investment in densely populated areas.
Build a Website
Having a popular website which ranks well on Google for relevant search terms is a huge advantage for any business, but particularly useful for tradesmen looking for local work as customers will often type in specific queries such as "plumber in Leeds" or "builder in Reading". Search Engine Optimization (aka "SEO") is the process of getting your website to rank high up on the first page of search results so that potential customers will see your website first and will, therefore, be more likely to visit. But SEO is a tricky task for those who are not already familiar with it. Most businesses will have to hire a reputable SEO to help them which can often be more expensive than the directory listings and other online advertising methods already discussed! Another disadvantage of building a website is the ongoing costs of buying a domain name and server costs. If your website struggles to rank in search engines, customers may never find your website, which is not good ROI.
Pay Per Job Lead with MyJobQuote.co.uk
Many tradespeople are turning to online job lead websites for work, such as MyJobQuote.co.uk. These websites allow reputable tradespeople to register for free and set up a profile. Homeowners post jobs they need doing, which is then sent to the trades in the area to review. If the tradesperson wants to do the job they can receive the customer's details for a small fee. Fewer and fewer people nowadays are using offline paper directories such as the Yellow Pages and are instead switching over to online tradesman job lead directories such as MyJobQuote.co.uk. Job lead websites work for trades as they invest in SEO and marketing campaigns to ensure plenty of customers find their site to post details of jobs that they need doing, so all the tradesperson has to do is simply register and start paying for real job leads from people in their area. The review and rating system helps tradesmen to gain an excellent online presence by accumulating positive reviews on their profile page which makes them more attractive to potential customers. The biggest advantage to paying per lead is that not only do you get to quote for the job, but if you win and do a great job, the homeowner will refer you to their friends and family. So one purchased job lead may turn into repeat business for the years to come.
The only real drawback of the pay per job lead model is that you are not guaranteed to win the job as it is up to the customer to chose a quote, which is the same as any big job. There can be up to 3 tradesmen in total that have paid for the same lead so the customer may decide to go with another tradesman. However, this is unlikely as on average only 1 tradesperson will purchase a job lead on MyJobQuote.co.uk. In the unfortunate event that a homeowner does not allow you to quote or cannot be contacted, you can often receive credit back.  If you can accept a lead and get in touch with the customer early enough, you're more likely to win the job if they are satisfied with your quote. But the major advantage of job leads is the low upfront costs and potentially massive return on investment with no advertising spend.
Start your Free Trial with MyJobQuote.co.uk
Registration only takes a couple of minutes and you gain access to over 15,000+ UK jobs leads listed every month in many different trade categories all over the UK! You can receive daily job alerts via text or email to alert you to jobs in your area and build a good reputation for your business with MyJobQuote customer ratings and reviews. Sign up as a tradesperson with MyJobQuote.co.uk and start your free trial today.
Last updated by MyJobQuote on 4th January 2018.