A Financial Guide To Home Adaptation If You Have A Disability
Introduction
For anyone who has any kind of disability, there is often a requirement for adaptations to be made to the home to allow for suitable access and usability. This article will be discussing the help that is available, including the adaptations for homes, financial assistance for changes and energy supply support options.
Finding Benefits Available In Your Area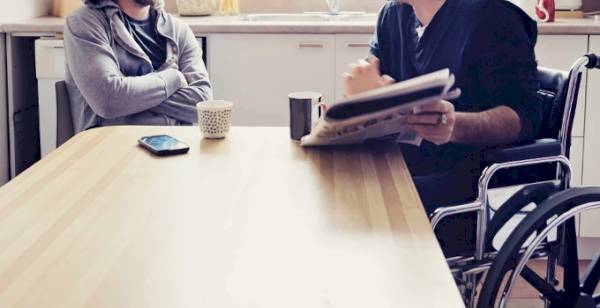 If you want to discuss, in person, about the options that may be available to you in your area, you can visit you local Citizens Advice Bureau. You can find your local Citizens Advice Bureau via the Citizens Advice Bureau website (see the section "Find your nearest Citizens Advice"), or for Scotland residents, via the Citizens Advice Scotland website.
Alternatively, you may be able to find out online about what benefits available in your area via Advice Local.
Housing Adaptations and Support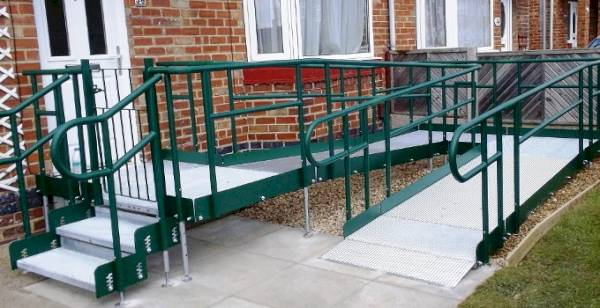 For all disabled persons there is support available for you to have suitable changes to be made to your home. However, this may vary in terms of scale, payment amounts available and possible limitations, depending on where you live and your specific requirements.
Lawful & Minor Changes
Due to the Equality Act 2010, the law allows for adaptations to be made to your home if you require them based on your disability. These are known as 'reasonable adjustments' where the changes are necessary for the disabled individual. Often these changes are minor and will be provided for free from your local authority, if your local council/health professional determines they are a requirement for you.
Some examples of possible changes include:
New doorbells or entry system
Access into the building if it is difficult for you
New signs in your home
Door handles or other access options through doorways
A dog to help you, due to your disability, along with anything the dog will require
Equipment such as ramps or handrails for stairs
For any of the changes to your home, you will first need to ask the landlord or property owner that the changes are acceptable. In most cases landlords will agree, unless there are any specific reasons that they would be unable.
Major Changes
For larger scale changes to a property there are specific grants and other finance options available. These will need to be assessed by local authorities to determine what is required and the funding that will be available for changes.
Disabled Facilities Grants (DFGs) and Housing Grants
Disabled Facilities Grants
Disabled Facilities Grants (DFGs) are provided by local authorities for covering the costs of adapting a property to meet the needs of a disabled person. DFGs are available across England, Wales & Northern Ireland.
The amount provided may vary on where you live. For example, in England the most that can be provided is £30,000, while in Wales it can be up to £36,000 – but this will vary based on your requirements and the costs for the required changes.
DFGs can be provided for these changes if:
The property is owned or rented by you (including properties owned by the council or housing associations)
The property owner / landlord agree that you will live there for the next 5 years at minimum
The local council agrees that you are eligible for a DFG
You should receive a decision on your eligibility for a DFG within 6 months. If it takes longer than 6 months or you are denied a DFG, you could contact a local councillor or MP to assist or speak on your behalf.
Housing Grants and Other Finance Options (Scotland)
For Scotland this differs, where local authorities can provide housing grants, subsidised loans or loans for any adaptations that are required by an individual with disabilities, in the same way that DFGs would be used.
Additionally, practical assistance and informational expertise can be provided regarding adaptations and the support available to individuals with disabilities. These grants will fulfil a minimum of 80% of the cost for adaptations, but this will be 100% of the costs if any member of the household receives other specific financial benefits. (Applicable other financial benefits that would include; income support, universal credit, income-based jobseeker's allowance, guaranteed pension credit or any income-related employment and support allowance.)
For more information about your rights in Scotland, please contact your local council or see the following resources, provided by the Scottish Government; "Help with Adaptations To Your Home" and "Funding Adaptations To The Home"
Applicable Uses of DFGs and Housing Grants
As part of Disabled Facilities Grants (DFGs), money can be provided for major adaptations to a home.
Below are some typical examples of the adaptations that these support grants are used for:
Ensured safety for disabled persons and other residents – such as; a room where a disabled person can be left unattended and safely or lighting improvements for a person's visual impairments
Access in/out of the home – ensuring doors are wide enough / installing ramps
Access to their own bedrooms
Access to bathrooms or a room with suitable basin, lavatory and shower or bath facilities
Access to living rooms
Options to be able prepare and cook food
Suitable improvements to, or providing, a heating system
Access to use a source of power, light or heat – such as lighting controls or radiator controls
Sufficiently easy access around the home, to be sufficient for them to care for anyone dependant on them, such as a partner or child
Sufficiently easy access to areas such a shared garden, yard, shed, balcony or other outdoor facility within the property boundaries
Housing Assistance
Local councils have the ability to provide financial and other forms of support for any repairs, improvement or adaptation to homes, due to the Regulatory Reform (Housing Assistance) (for England and Wales) Order 2002.
This can mean that an individual with disability could receive this additional support along with a DFG to adapt their home.
When applying for a grant for housing, you may be eligible to have any of the following:
Being given accommodation
Adaptations, improvements or repairs to your accommodation
Demolition of accommodation
Replacement accommodation (following demolition)
For a better understanding, you may want to check your local council's own published policy for the help they may provide for housing. If you contact your local housing department you can find out how to apply, complain and find out any other information you may require.
Limitations to Rented / Shared Property Adaptations
There are some limitations what a landlord or property owner is not obligated to provide, such as:
Landlords do not have to make changes that are permanent, such as widened doorways or access ramps.
Landlords do not have to change shared areas for residents, such as a doorway to a shared garden.
If you want further information, the Equality and Human Rights Commission has provided a guide about your rights as a disabled person when renting from a private landlord.
Any Other Issues
For any other issues related to home adaptations that may be available, you would be best to seek advice from Citizens Advice or the Disabled Living Foundation.
Heating and Energy Assistance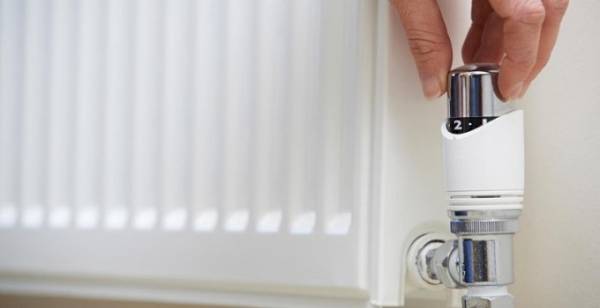 Below are explanations of the key heating and energy assistance options available to individuals with disabilities in the UK. For more information on other types of heating/energy assistance that may be available for disabled individuals, please see the "Help with heating" guidance page from Disability Rights UK.
Energy Saving Grants, Loans, Subsidies
Across the UK there are a variety of different schemes and programmes which help reduce the costs of energy and heating. Many of which may be applicable to individuals with disabilities. However, the choices available to you will vary based on the region of the UK you live in.
England
The Warm Home Discount is available in England only, which provides £140 as a payment towards your electricity bills.
It is only available between September and March and is a one off payment (for the year).
You are eligible if you are in one of two groups:
Core Group – receiving the Guarantee Credit element of Pension Credit
Broader Group – on a low income and meet the criteria for the scheme, by your energy supplier
You can find out more information and how to apply via the Warm Home Discount Scheme Government page.
Wales
A fuel poverty programme, Nest, is available in Wales.
It provides for you to receive home improvements if you meet their eligibility criteria, which are means tested.
Additionally, Nest provides impartial advice regarding energy efficiency and use – even if you are not eligible to receive improvements from the programme.
You can find out more information on the Nest website.
Scotland
In Scotland there are a number of different grants, loan options and advisory services that may be able to help you, including:
To find out what you may be eligible for, use the Energy Saving Trust's online tool to identify your options.
Additionally, for more advice on greater energy efficiency in your home, you can learn more at Greener Scotland's guidance page.
Northern Ireland
The key schemes available in Northern Ireland are:
To see the full list of available grants in Northern Ireland, please see NIDirect's Energy Saving Grants page.
Additionally, Bryson Energy provides an advice line to advise to householders and provide referrals to energy grants and other support to individuals. The advice line is available on; 0800 142 2865
Winter Fuel Payments
This is a payment for heating bills, which is only available to those who meet the following criteria:
Born on/before 5 April 1954
Lived in the UK for at least one day during the qualifying week for each year – which can be found on the UK Government's Winter Fuel Payment Eligibility page
Receive either a State pension or other social security benefits.
Not including;

Universal Credit
Housing Benefit
Council Tax Reduction
Child Benefit
If eligible, you may receive between £100-£300 for your heating bills between November and December – the payment you receive will depend on these circumstances during the qualifying week:
If you live alone
If you receive any other benefits
If you live with another person under 80 years old
If you live with another person over 80 years old
If you live with another person who receives specific benefits
If you live in a care home
You can find more details about the payments you could receive based on your circumstances, please see the full details on the UK Government Winter Fuel Payment "What you'll get" page.
Applying for Winter Fuel Allowance
Before applying, you will need to know the following information for yourself:
National Insurance Number
Bank / Building Society Details
Date of marriage or entered a civil partnership – if applicable to you
BIC and IBAN Numbers – Only if you live in the EEA / Switzerland
To receive Winter Fuel Payments, you can apply either by phone, post or via an email form:
To call to enquire, please call:

In the UK: 0800 731 0160
Outside the UK: +44 (0)191 218 7777

To post a letter application, see the complete one of the corresponding forms:

If you live in the UK, see the application form here.
To be sent to:
Winter Fuel Payment Centre
Mail Handling Site A
Wolverhampton
WV98 1LR
If you live in an eligible EEA country or Switzerland, see the application form here.
To be sent to:
Winter Fuel Payment Centre
Mail Handling Site A
Wolverhampton
WV98 1ZU
UK
After applying, you will receive a letter to inform you about the amount to be paid and the payment date.
For more information, please see the UK Government page on Winter Fuel Payment.
Cold Weather Payments
The government will provide payment of £25 for every 7 day period (consecutive days) where the average temperature is forecasted/recorded as zero degrees below Celsius.
It is only eligible if you are receiving any of the following benefits/credits:
Universal Credit
Income Support / Income-based Jobseeker's Allowance
Income-related Employment and Support Allowance
Pension Credit
Support for Mortgage Interest
If you are eligible, you should receive the payments automatically. However, if you are not receiving payments and believe you should be, you can raise this at your Jobcentre Plus Office, pension centre or, if you are receiving Universal Credit, can note it in your journal online or ring the Universal Credit Helpline instead; 0800 328 5644.
If you are staying in hospital for any length of time, this could affect your payment, so let your appropriate authority (as mentioned above) know when possible.
For more information, please see the UK Government Cold Weather Payment page.
Disconnections
For any energy supplier that you may use, you may want to check if they are signed up to the Safety Net for Vulnerable Customers scheme. This is a commitment for suppliers to show that they will not knowingly disconnecting any vulnerable customers from their energy supply.
This also means that they will prioritise your reconnection, as a vulnerable individual, provided they have identified as an individual that could be vulnerable – which can be on the basis of; health, age, disability financial insecurity or an inability to safeguard your own welfare or others.
For more information, please see the Energy UK Safety Net Policy.
Last updated by MyJobQuote on 11th July 2018.